10 Best Free Winrar Alternative for Windows 10 in 2021

If you are looking for the best free WinRAR alternative then this list will help you find the best WinRAR alternative. Keep reading to know more about the software and its offerings.
Folders in your system can have big and heavy data files which require hundreds of MBs or even GB of space. Such large files are hard to share as some of the platforms will not accept sharing them and some would take a long time for the process. But to help users sharing files easily, WinRAR software was created.
The software helps in compressing and decompressing the files and documents. You can use this software and compress the heaviest files into small ones. These small files can be shared easily from one computer to another easily. Moreover, you can use compressed files to transfer through any third-party software.
Overall WinRAR is a great software to have on your computer but on the other hand, it has some downsides too. The software requires the user to pay a subscription amount to use it. This is what makes most of the users to look for a WinRAR alternative for Windows 10 and older versions.
To help you with the search we have filtered 10 free software like WinRAR that you can use. So without any further delay, let's take a look at the software and its offerings.
10 Best Free WinRAR Alternative to choose in 2021
Here is the list of best software like WinRAR to choose from in 2021. Take a look at the offerings and choose the best software for yourself.
1.  7-Zip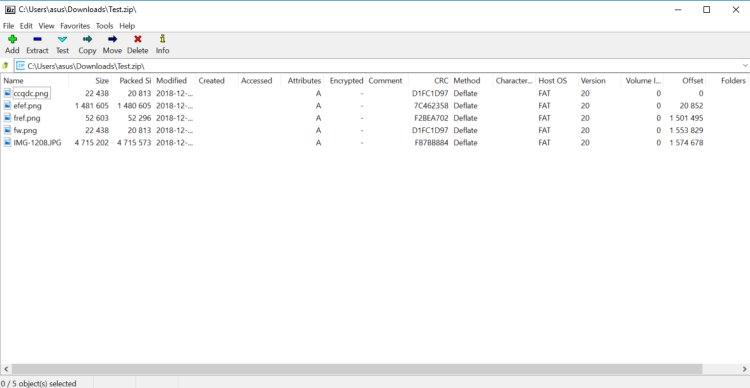 7- Zip is a great program that you can choose as an alternative to WinRAR. This is a cross-platform software that makes the process of compressing and decompressing files very easy.  The best part about this software is that it is available for free and everyone can use this software to compress files as per requirement.
The program claims 10% better compression than other software, which can be a great deal for every user. The program compresses the folder to 7z format and the user can obtain up to 7% compression. The efficiency and subscription-free offering make it one of the best free WinRAR alternatives.
---
2. PeaZip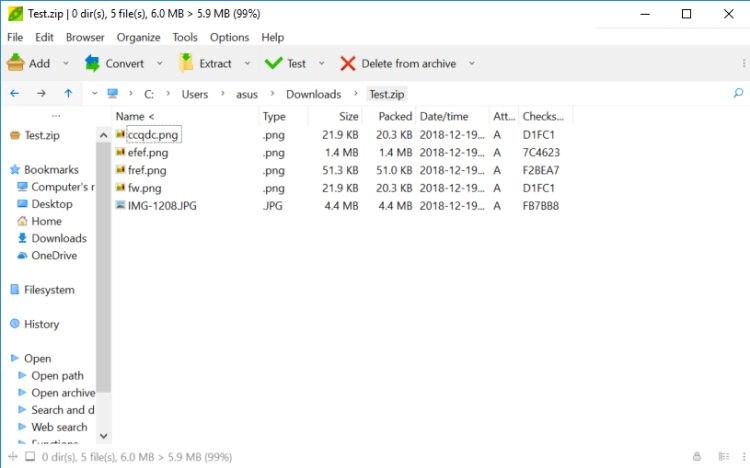 Another great WinRAR alternative is PeaZip. This program is also available for free and it offers various other features to help you handle files and folders. You can manage files effectively and as per your needs. Whether you are a Linux user or a Windows user you can use this software and compress files easily.
The software offers simple but very effective features to compress the files. One of the best features of the software is to manage passwords. The software offers a compression option that can be used to open more than 160 types of files and compress them to your file. It supports formats including 7z, ARC, and BZip2.
It is a very lightweight software that doesn't require much space from the disk. You can use this software with your old PC or laptop and it won't affect the processing speed of the device.
Also Read: 10 Best Microsoft Edge Themes for Windows 10 in 2021
---
3. B1 Free Archiver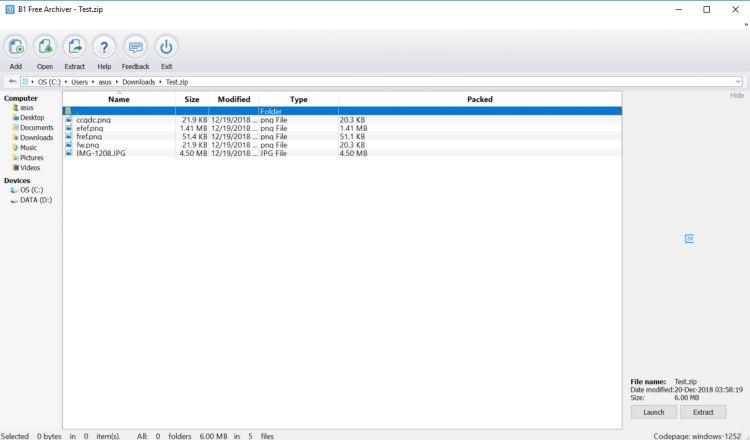 Next up is another free WinRAR alternative that offers a professional interface to the users. The software supports various formats including 7z, b1, zip, rar, arj, jar, xpi, and many others. According to your need you can either download the software or use the programs from your browser, it offers both options to the users.
Other than this you can even compress or decompress files without the internet.  Though this is WinRAR open-source alternative and is free to use but it may ask for permissions. You can decline them and accept them according to your requirements. You can use this software on your Windows, Mac, and Linux PC. if you want you can also use it on your Android mobile devices.
---
4. ExtractNow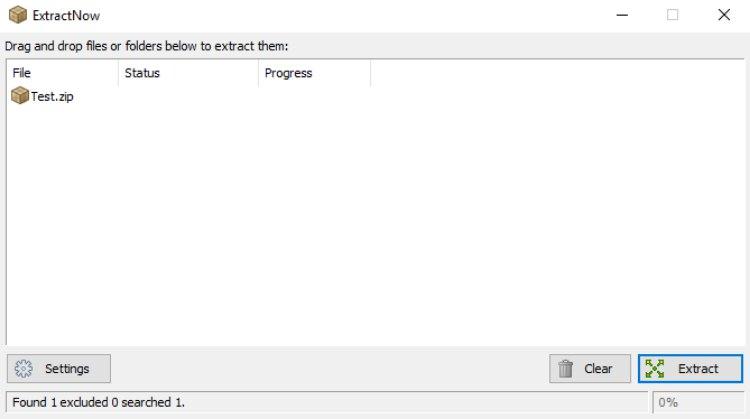 ExtractNow is another WinRAR similar software that offers a similar offering at no cost. This is not only offered free use but it also has a very simple and easy interface which every user can use and compress or decompress files with. One of the best features of this software is that using it you can extract multiple files easily. To compress files using this program like WinRAR you can simply drag and drop the files and the rest will be taken care of by the software.
Other similar WinRAR software also offers a feature using which you can extract multiple files at the same time but this software makes it very easy which is why it is considered the best alternative to WinRAR. It supports all the major file formats to extract and is compatible with Windows 10 and older versions.
Also Read: 20 Best Tumblr Alternatives in 2021 for Creators and Bloggers
---
5. jZip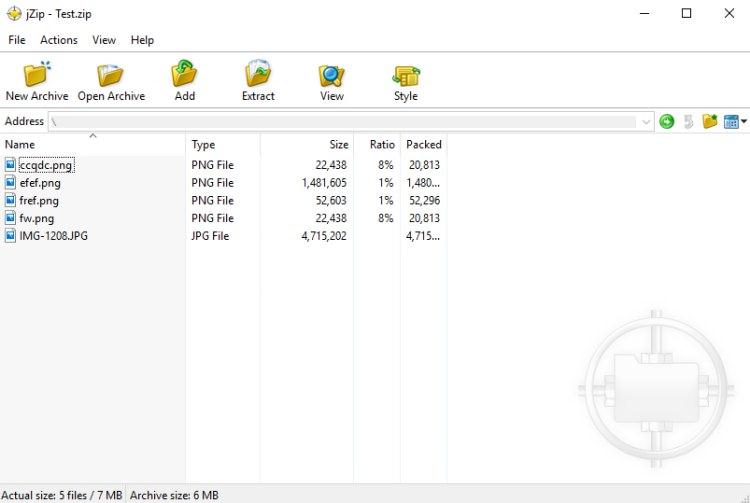 jZip is another program like WinRAR that you can use to compress and decompress files. This is a very similar software to 7-Zip, it supports various formats including RAR, 7-zip, TAR, and GZip.  It has a very simple interface with very limited offerings that can be a perfect option for all beginners.
It has very limited options which include pack and unpacks files with ease. This is a free WinRAR alternative that does ask the users to add a toolbar as adware when you install the software. You need to be careful while proceeding with the installing and check only the option which you need. The software is compatible with Windows 10, 8.1, 8, 7, and XP.
---
6. Hamster Zip Archiver 4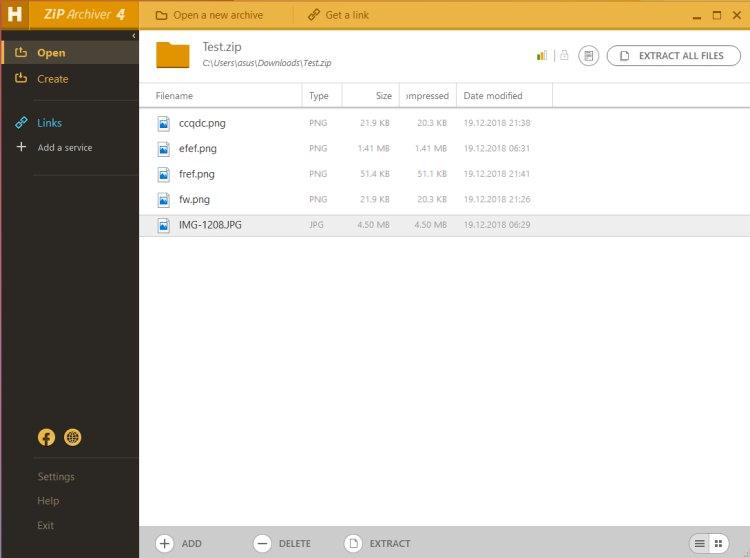 Hamster Zip Archiver 4 is software like WinRAR which is free and powerful. This software has a unique compression method that offers an amazing ratio of compression. Above all, it is a fast tool that is observed to perform 2 times faster compression. The level of compression is customizable and you can select it on the basis of your requirements. Other than this you can also password protect the files.
This WinRAR-like software supports file formats including 7z, RAR, ZIP, TAR, and XZ. The software also offers a cloud service to save and share files through the internet. While installing the software you need to check the option carefully and select them as per needs only. If you don't check then you might get adware while using the software which no one wants. The software is compatible with Windows 10 and older versions.
Also Read: Top 15 Graphic Design Software for Designers in 2021 (Free and Paid)
---
7. Bandizip
Next on the list of best free WinRAR alternatives is Bandizip. It is a great tool that is free and has no adware or malware included. Most of the software which are free offers some kinds of adware but not with this WinRAR alternative. You can even scan files with the software before opening them for compression.
Irrespective of your PC performance the software works fast in compressing files. To protect your files you can add encryptions like AES 256 and ZipCrypto. The software is compatible with most of the Windows operating systems.
---
8. Zip Extractor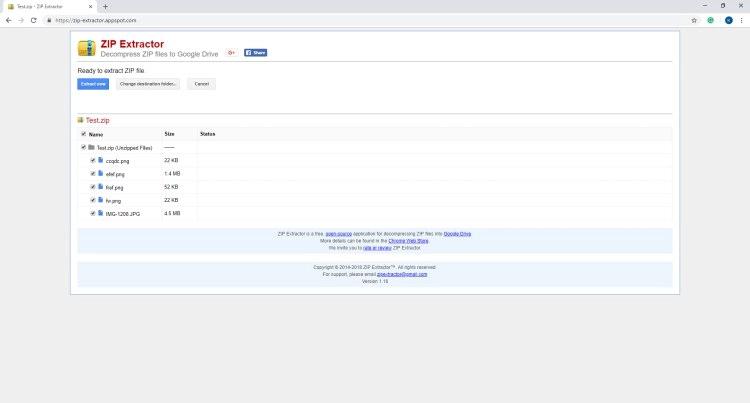 This is a very unique program in the list of the best free WinRAR alternatives. This is a free extension on the Google Chrome browser which does not require any space on your hard disk of the computer. All you need to do is set the extension on the browser and compress files easily. For all those who want to have a program like WinRAR which does not take up space in the hard disk, then they can choose to opt for this WinRAR open-source alternative.
This program offers a very simple and easy interface with the support of multiple file compression easily. Though it has a downside that it only compresses the files which are in your Google Drive and does not compress files from your computer storage.
Also Read: 10 Best PushBullet Alternatives in 2021
---
9. Ashampoo ZIP Free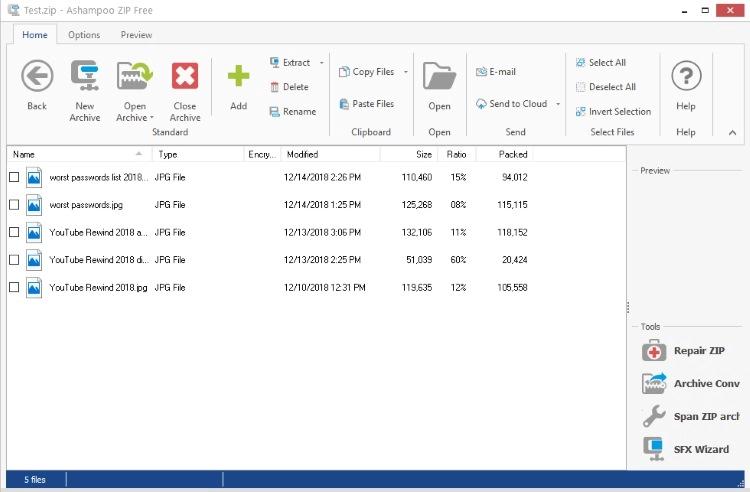 Ashampoo  Zip Free is a must software to include in the list of best free WinRAR alternatives. This software offers powerful compression of files of various formats. The file formats supported in the software include ZIPX, RAR, ARC, NSIC, WIM, ISO, and others. For packing files the software supports ZIP, 7-ZIP, CAB, and TAR.
This is one of the best alternatives to WinRAR as it offers features using which you can encrypt all archives. The best part is that it is free software, if you wish to use the full version then you can activate it through your email. All the Windows Operating systems after Windows 7 are compatible with Ashampoo Zip Free.
---
10. Zipware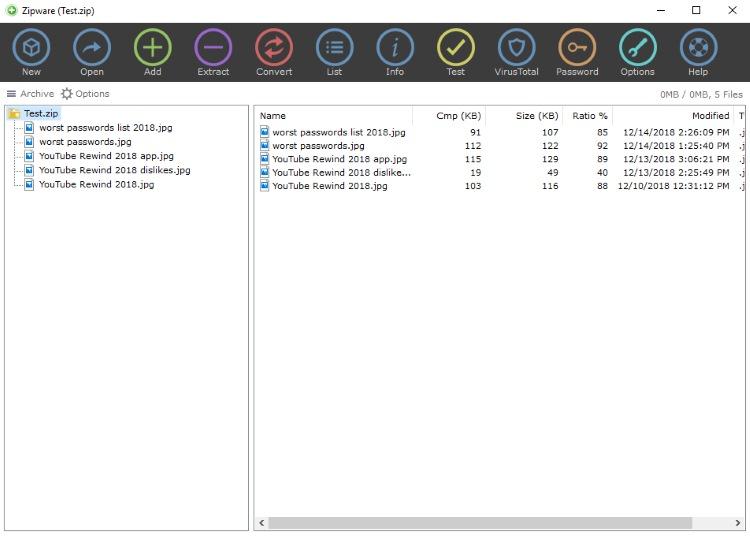 Last, in the list of best free WinRAR alternatives list, we have Zipware. This is a simple yet effective tool. It offers all the features which can help in compressing or decompressing files. While the other WinRAR alternative focuses on offering a simple interface it has offered a simple yet attractive interface. The software has many buttons in different colors.
The software works the best as expected, it scans for the files and folder so that no virus gets into your system or other hardware to which you connect. It is a free-to-use tool, yet you can donate some amount for a good cause if you want. The software is compatible with Windows XP and newer versions.
Also Read: 22 Best Free Driver Updater for Windows 10, 8, 7 in 2021 [Updated]
---
Found the Best Free WinRAR Alternative to Use
By looking at the list of best WinRAR alternatives, you can easily find programs like WinRAR that perform exactly the same and charge no money. You can choose any of the software and download them using the below-mentioned link. The link will take you to the official website of the software. We hope that we have helped you to find the best alternative to WinRAR. Tell us in the comments below which software did you choose and why.
Tanmay is a technical writer from the field of mass communication. He aims to communicate the best of the technology to the readers through his write ups. If not writing you can find him with his camera capturing nature and exploring the unexplored world.
Subscribe to Our
Newsletter

and stay informed

Keep yourself updated with the latest technology and trends with TechPout.
Related Posts