If you are looking for PushBullet alternatives, then this article will help you with the best alternatives to PushBullet. Keep reading to know more.
PushBullet is a great app that helps you transfer files from your Android phone to your PC easily. You can use Bluetooth or USB cable too for transferring but then this app makes the process easy and fast. Other than just sharing files you can set reminders, send SMS or other messages from the desktop easily. This is a great application to have but the only negative of having PushBullet is that it offers very limited features in the free version and to unlock some of the best features you have to take the premium subscription.
The premium version of PushBullet offers features like mirrored notifications, actionable notifications, link sharing, universal copy, 2GB storage space limit, share files up to 25GBand many others like these. To avail of these features, you need to pay $39.99/ year or $4.99/ month.
In this article, we have shared some of the best free alternatives to PushBullet that you can try. So without any further delay let's take a look at the PushBullet alternatives.
Top 10 Best Alternatives to PushBullet to Try in 2021
Here is the list of PushBullet alternatives that offer similar or better features for free.
1. Crono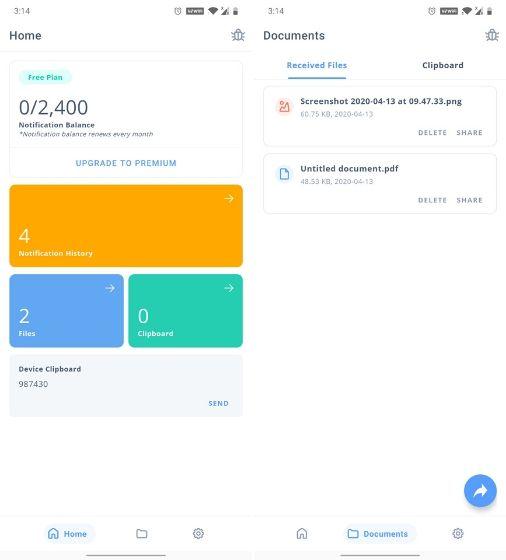 Crono is a great application and according to the user, it is better than PushBullet. The features which other apps charge for, it offers for free. The best gesture of Crono is notification mirroring, this lets the user experience mirroring on a big screen.  Being a PushBullet alternative this app also has features like notification viewing, an instant reply of WhatsApp messages through desktop, and check Instagram notifications from the desktop.
Other than this the app also offers the user call notification and instant messaging as replies. It has end-to-end encryption just like PushBullet. Most importantly the app is available for free and you get more than 2400 notification balances in the free plan.
Crono is available for Windows, Android, Web, and Mac.
---
2. Snapdrop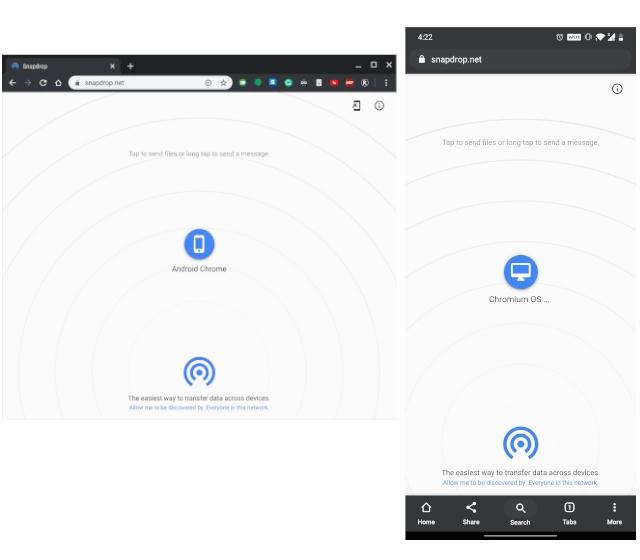 Another alternative to PushBullet that performs very fast. Snapdrop is a great app to choose from as it offers the users an easy-to-use interface with the support of fast file sharing. All you need to do is install this application and then register yourself. It is an open-source web-based platform that can be used with any device which supports the internet.
After you have the software installed in the devices through which you wish to share data. Next, you need to connect both the devices with the same internet connection. After that, you can visit Snapdrop.net and start sharing the files you want. It shares rapidly and has a hassle-free process. These features make it one of the best alternatives to PushBullet.
Snapdrop is available for iOS, Android, Windows, Chrome OS, Chrome, Linux, Firefox, Safari, and macOS.
Also Read: 20 Best Tumblr Alternatives in 2021 for Creators and Bloggers
---
 3. Your Phone- Windows Companion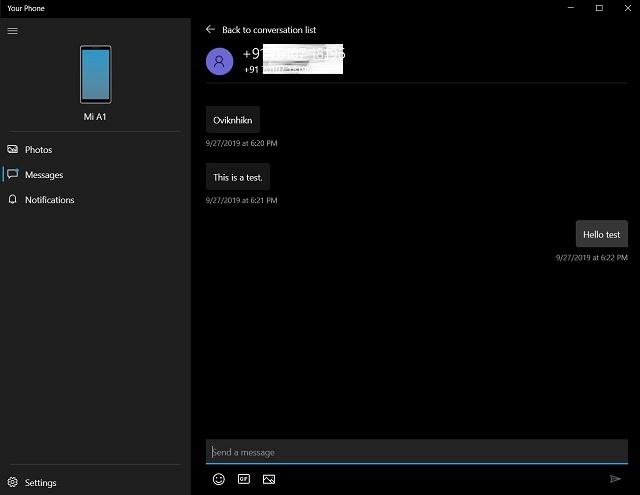 This alternative of PushBullet is developed by Microsoft named as Your Phone Companion Windows. This app is still in the building stage and the aim of the developers is simple to make it similar to PushBullet. As of now using this application you can reply to messages, check notifications, transfer, and check photos.
The application supports Windows and Android devices as of now.
---
4. EasyJoin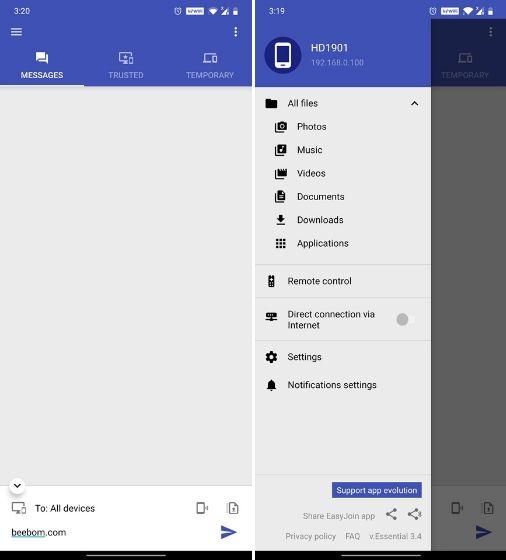 EasyJoin is a great alternative to PushBullet, it was launched recently. The user really likes the app and it got popular really fast. The app has features that you can use for free but then if you want to use some of its best features then you need to purchase the premium plan of this software. It has similar features to PushBullet which is why it is considered the best alternative to PushBullet.
Other than this the app offers features which you can use to snooze and mark as read the message as per requirements. You can even call using this program.
This application is available for Windows, Web, Android, and macOS.
Also Read: Top Mobile App Development Companies in 2021
---
5. MightyText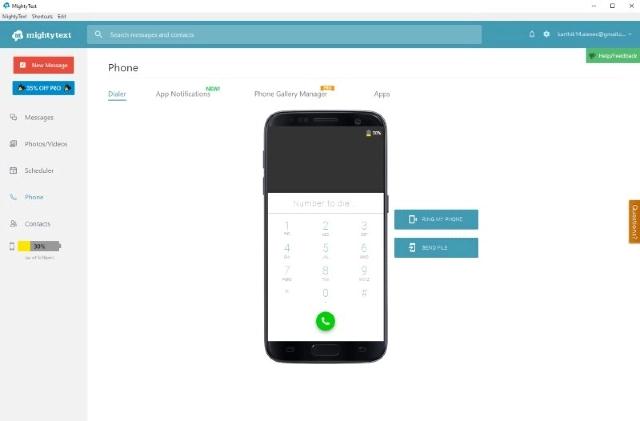 Another great option that you can choose is MightyText. This application is solely designed to sync messages and for message-related tasks. The app lets you mirror all the notifications and offers a calling feature. Other than this you can also uninstall any application installed on your phone.
The app offers limited features for the user who is using the free plan. The feature includes 500 free text messages per month. If you want to increase you can purchase the premium plan at $79.99 per year and $9.99 per month.
The app is available for Windows and Android.
---
 6. AirDroid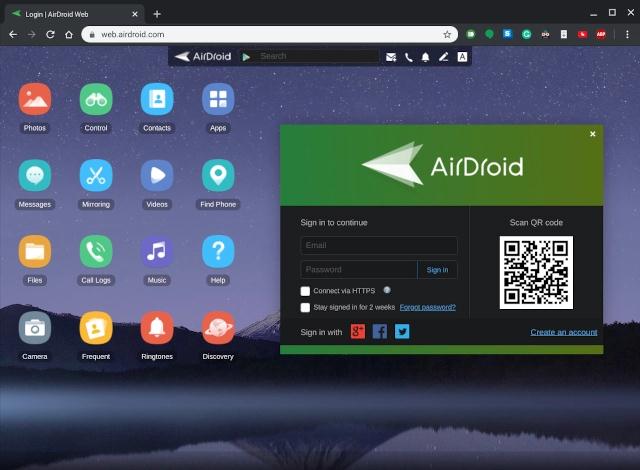 AirDroid is one of the best alternatives to PushBullet. Using this application you can install applications, share files, make/ answer calls, sync contacts and check messages easily. You can even reply to WhatsApp messages. Other than this it offers users mirroring features.
This is not the free alternative to PushBullet as it requires the user to subscribe by paying $19.99 per year and $1.99 per month. If we compare it to the PushBullet then the price is very less but then on the other side, many apps are offering features for free. You can choose to make a decision depending on your requirements.
The application is available for iOS, Android, macOS, Windows.
Also Read: Top 15 Graphic Design Software for Designers in 2021 (Free and Paid)
---
7. Join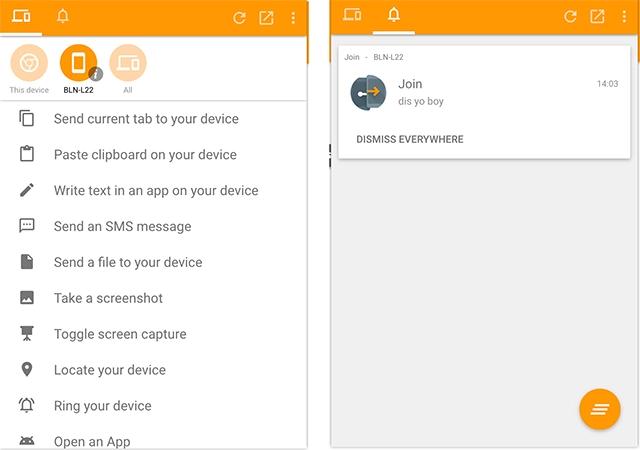 Join is another great alternative to PushBullet that you can try. This app has a clean interface without any ads or tracking. Using this application you can easily share files, messages and perform various other actions from your computer.
This has a deep tasker integration which every tasker would love. Other than this you can share your clipboard with other devices. All in all, it is one of the best alternatives to PushBullet as it offers great sharing options.
The application is available for Android, Windows, and Web.
---
8. KDE Connect

KDE Connect is a Linux alternative for PushBullet that you can try. Though Linux users get very few options in the market this one is worth it and you can definitely find similar features to PushBullet in this application. Using this software you can easily integrate your phone on the desktop easily. You can send files, URLs, control playback media, view messages received from different platforms.
You can check who is calling you from the desktop but unfortunately, you cannot receive the call. The application is end-to-end encrypted; it doesn't hinder the privacy of the user.
The application is available on Linux.
Also Read: 13 Best Free Audio Sound Equalizer For Windows 10 In 2021
---
9. Bridge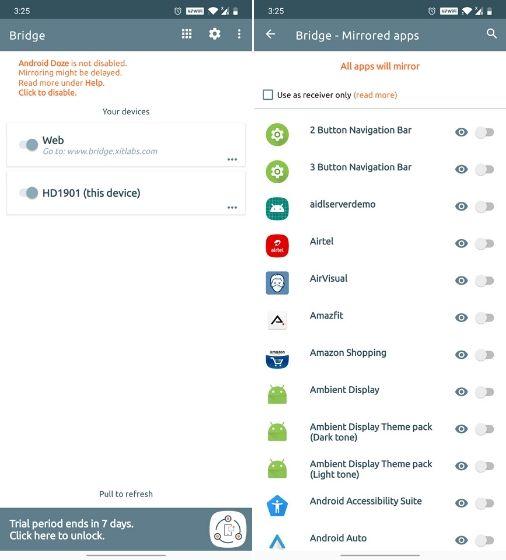 Next up in the list of alternatives to PushBullet, we have Bridge. This is a very similar web-based application that offers similar features and user interfaces like PushBullet. Using this app you can share files, call support, view messages, and other notifications. Just like other alternatives it has similar offerings but the only difference with this app is that it does not require any space in the disk.
You can use this application for multiple devices and check all the functions of those mobiles from your desktop. Being a web-based application, Bridge takes care of user security. The user gets end-to-end encryption. You can use this application by paying only $3.99 for a lifetime subscription.
The application is available for Android and Web.
---
10. Pushover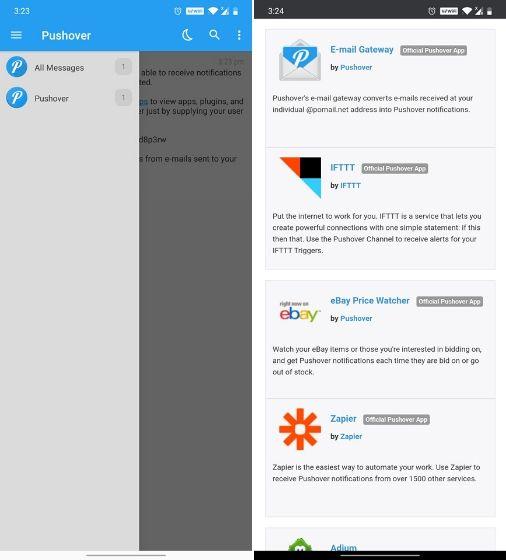 This is a different alternative to PushBullet that can deal with IFTTT and other automation apps. You get free tokens to use for the cloud just like other apps offer for using them on APIs. you can integrate its service and use your mobile application through a PC. You can even control your PC using Google Assistant.
This app is not free but charges a minimum amount for a lifetime subscription. You need to pay $39.99 once for a lifetime subscription. The minimal charges and similar offerings make it one of the best options to try in place of PushBullet.
The application is available for Android, iOS, Windows, macOS, Linux, Web
Also Read: 17 Must-Have Software For Windows 10 In 2021
---
Conclusion: Top 10 Best PushBullet Alternatives in 2021
By taking a look at the list you will find the best alternative to PushBullet which performs the same way and charges very little as compared to the original PushBullet. You can check the offerings and then finalize the app as per your needs. We hope that we have helped you in finding the best PushBullet alternatives, if we did tell us which app you choose and why. We would love to hear from you.
Tanmay is a technical writer from the field of mass communication. He aims to communicate the best of the technology to the readers through his write ups. If not writing you can find him with his camera capturing nature and exploring the unexplored world.
Subscribe to Our
Newsletter

and stay informed

Keep yourself updated with the latest technology and trends with TechPout.
Related Posts