7 Best Ways to Unblock Websites & Access Restricted Contents

Here, at Tech Pout, we've rounded up the list of best yet safe methods that educate you on how to unblock websites and access the restricted content. Read the entire details below!
Though we are currently nourishing in the 21st century, the blocked or restricted website instances are more than beyond any zone. Don't you feel the same? In some territories, governments have blocked some kind of websites due to inappropriate content. However, it is quite a common thing. But, undoubtedly, it is the worst thing too, that hinders your work by any means.
Whether you are a college/school-going student or an employee working in a big organization this issue makes you feel restless and hinders your work too. So, if you are one of them who are frustrated by the blocked websites in your offices/schools/universities, then now you don't need to worry. Because we've brought the most effective ways to access blocked sites with ease at tips. Before, turning ahead, let's know about it in-depth!
Why Do Websites Get Blocked?
IP (Internet Protocol) address is something that verifies your device over the internet and reveals your real-physical location as well. Even the all-powerful blockers of the websites are capable to keep you away because of your IP address. And then that indicates to the network executives or the content providers whether your device should be permitted to access the specific sites or not. But, luckily we have a VPN, a Virtual Private Network through which we can hide our IP address. It is one of the most ideal options, and we've also included it in the list. 
Many of us, think that "Is it safe to Unblock Websites and Access Restricted Content". Well, it totally depends on where you belong to. Through a VPN, you can do so as most of the countries allowed VPN, even in China, in some range. But, if you breach the copyright media rules then it is illegal and you'll be punishable for this as well according to the cyber laws and amendments. In that case, doesn't matter you are accessing a VPN or not.
---
Safe & Legal Ways to Access Blocked Websites
We don't know your reason behind accessing the blocked websites, but still, here we've come up with the best ways to unblock blocked websites and access the restricted content. So, without any further ado, let's get started with the list!
#1. Use VPN to Unblock Websites

 
One of the easiest and stable ways to access blocked sites is – using a VPN. A Virtual Private Network, that hides your IP address. Accessing a VPN, the traffic from your side transfers via a VPN server that is not blocked or restricted by the government or ISP. By this medium, it allows you access even the blocked websites. Experts recommend using a VPN to unblock websites is one of the safest and easiest ways. If you are interested in this method, then we would like to suggest you the most robust VPN services including ExpressVPN, NordVPN, and many more. Here are the steps on how to do it!
Step 1:- Download and install the most suitable VPN service as per your choice. 
Step 2:- Then, connect your system to the Internet.
Step 3:- Turn on the VPN, choose the location of the server that you want to browse from. And, for the fastest speed and hide your IP address select the Optimal location option.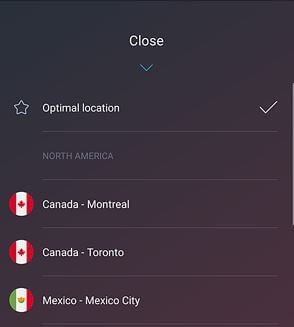 Woohoo! now you are browsing with the secure hidden location. That's how using a VPN you can access blocked sites with much ease and security. 
Read More: How To Increase Upload Speed On Internet
---
#2. Unblock Websites through Tor
Another handiest option to staring the restricted content is using Tor. The Onion Router aka Tor helps you in accessing the restricted content online. It ways your online traffic through many layers of encryption, that's what it actually supposed to do. That is how it lets you access the restricted content anonymously. Moreover, Tor provides strong online privacy and security. Steps to unblock websites on Google Chrome or any other browser using Tor. 
Step 1:- Visit the Tor website.
Step 2:- Now, you need to select your platform i.e., Windows, Mac, Android, or iOS. 
Step 3:- Setup Tor and configure it (optional).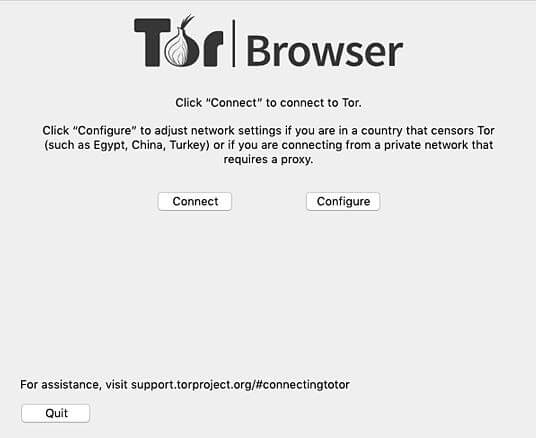 Step 4:- After this now you can connect.
Hooray! now you access any sites anonymously that you wish for. This is it! what you need to follow to unblock blocked websites online using Tor. 
Read More: How To Setup & Use a VPN in Windows
---
#3. Hook-up with the URL shortener
Just in case, if you are not able to use VPN and Tor to unblock websites. And, are in a hurry to access blocked content immediately. Then, here is one quick method that can help you a lot and which is using a URL shortener. However, it is not accurate as the VPN and Tor, but yeah it can help you a bit in all possible ways. Here are the steps that you need to travel with!
Step 1:- Switch to one of the best URL shorteners such as is.gd, Bitly, TinyURL, and many more. 
Step 2:- Then, you need to input the website which you want to access or unblock into the URL zone and click on the Shorten tab.
Step 3:- After this, copy the new shorten URL and paste it into your browser. If your luck is with you, then you can successfully access the restricted content.
So, this is the quickest yet simple way to unblock blocked websites online in just a matter of moments. 
---
#4. Chop and Change Protocols

 
The next best way to unblock websites is – switching the protocols. If your school or work area accessing the primary blocking approaches, then you can use the chop and change protocol way to get access over it. Sometimes, you can be able to unblock the blocked websites just by switching from HTTP to HTTPS. Maybe, this little change can make a big impact. 
Note: Though, HTTP is the less secure protocol. And, we advise you not to enter any personal information into the websites that are using the HTTP protocol, just because of the security shortcomings.
Read More: Best Free TV Streaming Sites To Watch Online TV Shows
---
#5. Use Web Proxy to Unblock Websites

 
If you are using a school or workplace's computer and won't be able to use a VPN or Tor, and need to unblock the blocked website instantly. Then, in that case, you feel helpless. Isn't it so? If, yes, now you don't need to feel the same as earlier anymore. Here comes Web Proxy, another smartest hack that lets you access restricted content. 
Basically, Web Proxy is for quick access to the restricted content from the blocked websites on the local or public systems. To do so, you'll require to access the Web Proxy first, after that the desired landing place. And, before visiting the website that you want to, you'll need to connect to the Web Proxy first always. Totally agree on this that it is a little frustrating and daunting. 
---
#6. Use Proxy Extension to Unblock Websites
Like Web Proxy, one more convenient way to get access to the blocked websites is through Proxy Extensions. It is the extensions that allow you to peep into the restricted content. It'll get you around the content in no time, however, there are numerous Proxy Extensions available for Chrome. Out of them, we have shared HIMA VPN Proxy Extension, you can easily get it from the Chrome Web Store. Here is how it works! 
Step 1: Download the HIMA VPN Proxy Extension for free from the Chrome Web Store.

Step 2: Confirm your action by clicking on the Add Extension. And, choose the hat-icon on the top-most right edge.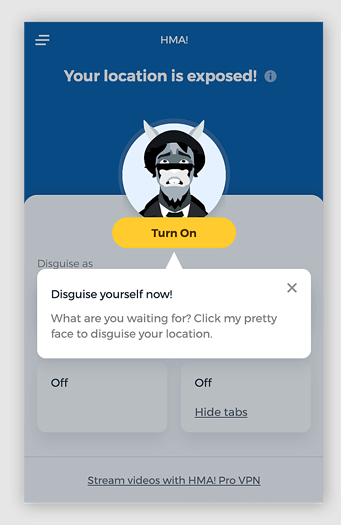 Step 3: Now, choose Turn on to initiate the extension. Disguise as will allow you to choose your preferred virtual network.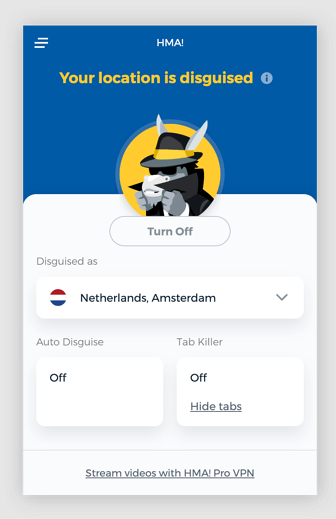 That's all! Now, you are ready to access the restricted content as per your preference.
---
#7. Try Google Cache
Another quick method that lets you unblock sites on Google Chrome for PC is – using Google Cache. It is something when your Google or any other browser makes a copy of browsed files and saves it. So, when you visit that cached website again then it loads faster. Thus, just in case, if the live version of the website is blocked so you can use the cached version. Here is how to do it!
Step 1:- Visit Google.com, and search for the website that you want to visit.
Step 2:- After this, Google will display the site with the arrow, click on that downside arrow to expand it.
Step 3:- Now, choose cached and enjoy the restricted content. 
Read More: How To Extract Audio From YouTube Videos
---
Unblock Blocked Websites and Access Restricted Content
So, this is all we want to tell you how to unblock websites and access the restricted content. Through this write-up, we've brought up a list of some effective ways that help you to get access to blocked websites. This list included some quick yet not so reliable methods as well. 
If you want to know our view on this, then we would like to recommend you to use the VPN for unblocking blocked websites. Using a VPN is the best way to unblock websites quite safely and legally. Hence, it is time to say goodbye to you. Hopefully, now you are familiar with the methods to unblock blocked websites. 
Lastly, do subscribe to our Newsletter for more interesting write-ups. Kindly share your feedback on this with us in the comment box below. We'll be glad to hear your suggestions. We'll come back soon, till then, stay tuned with us!
Harshita Sharma is a technical writer with quite a distinct understanding of the tech realm. She is a tech enthusiast who believes that tech knowledge should reach one and all and tries to convert the sketchy knowledge into the simplest possible form for making people understand the tech world better. When not playing with words, she loves to travel and explore new places. And, is a coffee & cricket connoisseur.
Subscribe to Our
Newsletter

and stay informed

Keep yourself updated with the latest technology and trends with TechPout.
Related Posts