How To Use Mobile Camera as a CCTV Camera?
Published Date :
Aug 27, 2019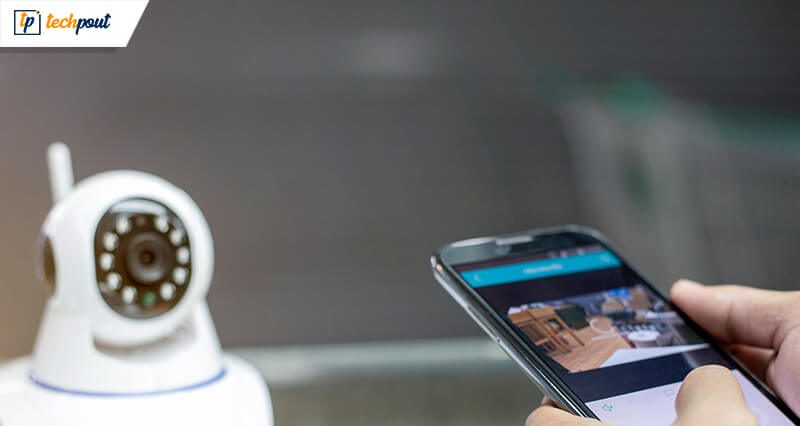 There's a saying that has been making the rounds lately, "There's an app for just about anything" And it's completely believable too. App makers seem to know all about human needs and wants, as well as the changing trends in the world. So it shouldn't be a surprise when you come to know that there are apps that can turn your phone into a security camera.
What are These Smartphone Security Camera Apps?
Below-mentioned five apps are a great way to turn your old, or extra smartphones into a security camera for your surroundings. 
1.) Presence Video Security Camera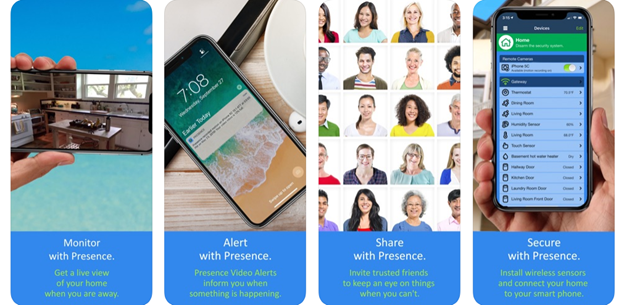 Presence Video Security Camera app is undoubtedly one of the best apps to turn your Android and iOS devices into a security camera via a Wi-Fi connection. 
It offers high-quality features and monitoring functions, coupled with motion alerts so that you are up-to-date and aware of everything that goes on. It also provides a two-way video calling to its users. 
With Presence, you get around 50MB of free cloud storage, not a lot but not less either. You can even share the credentials with your close friends or family so that when you are not in action mode, they can keep an eye.
If you want to upgrade, to the Presence Pro video, you'll need to pay $5 every month. 
2.) Skype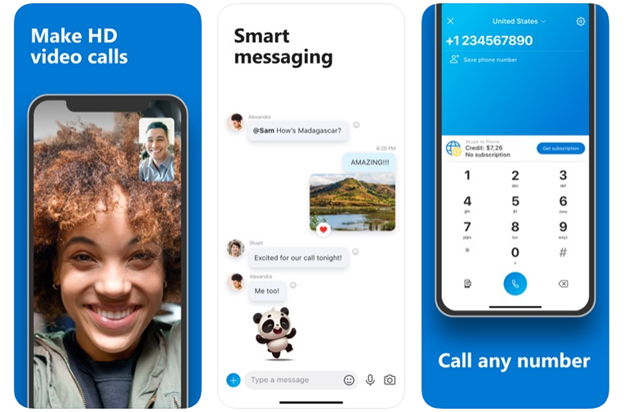 I know, I know. Terming Skype as an Android and iOS security camera app is kind of unbelievable. But trust me, I really mean it. 
You can use this video-calling app as a security camera for yourself. All that you need to do is install this app in one of your old or extra phones, and program the settings in a way that it answers calls from only you automatically. It can be done in the Advanced options section.
And that way, whenever you feel like checking up on something, just call your phone turned security camera, either from a phone or a PC, and it would automatically pick up the call as well as turn on the camera for viewing.
Life hacks, I tell you, are just incredible.
3.) Salient Eye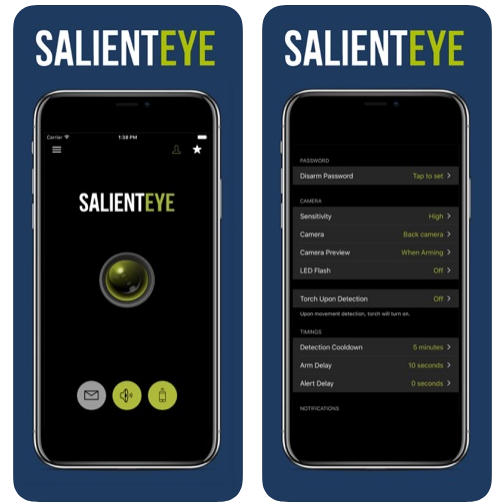 Salient Eye aims at turning your old phone into a network-connected security cam. It is again completely free to download and use, and doesn't ask for any registration or email passwords. 
It is quite similar to the above-mentioned applications, in the manner that, it also uses internet connection or Wi-Fi to have a security camera app for your Android or iOS devices. Your old phone comes in serious good use again.
It has a surfeit of features and functions associated with it, like using the phone's camera as a motion sensor, making alarm sounds on the occurrence of a break-in, immediately sending pictures of caught intruders via SMS and email, and a good amount of free online storage space.
What more can you ask from a security camera application for your smartphone?
4.) Alfred Camera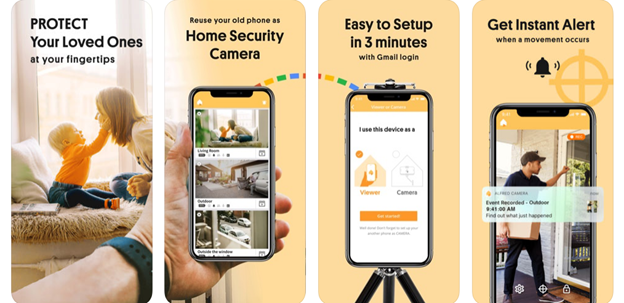 Alfred Home Security Camera is one of the most popular smartphone security camera apps in the market. It is compatible with both iOS and Android devices.
So basically, it lets you recycle and reuse your old, dumped smartphones for security purposes. It turns one phone into a camera and the other one into a viewing monitor. That means you can employ the usage of both your old and new phones easily.
It is completely free to download and contains many features such as walkie-talkie function, zoom-in, live video streaming, and much more. Although it must be mentioned that all the high-end features are not free, they can be enabled only through a monthly subscription.
5.) AtHome Camera Security App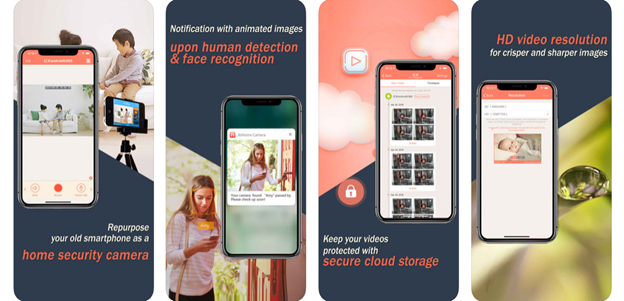 AtHome Camera Security App completely transforms your old iOS and Android devices into a hidden and competent security camera. 
Similar to other smartphone security apps, AtHome starts recording footage, the moment it detects any kind of motion. But what makes it stand out is its facial recognition feature which makes it record a video whenever it sees a person. It also generates an animated GIF simultaneously and sends it to the user.
All of this recorded footage can be easily accessed on another OS platform, and you can even save these recordings to an online cloud account. 
And it boasts an extensive collection of features too, such as time-lapse recording and multi-view for a maximum of four cameras.
You definitely can't go wrong with this.
And we have come to the end of this list. These amazing smartphone security camera apps would most definitely come handy to you, either when you're traveling or when you badly require a baby monitor. Whatever the case may be, these incredible applications are there to solve your problems and secure your surroundings. 
Diksha Lalwani is an aspiring content marketer and a self-declared bibliophile. An English honors graduate, she likes to keep up with the recent happenings around the world and form an opinion. Her interest in anything and everything tech made her follow the path into becoming a technical writer.
Subscribe to Our
Newsletter

and stay informed

Keep yourself updated with the latest technology and trends with TechPout.
Related Posts