Top 12 Things to Remember While Remove Duplicate Files

You should not forget the tips shared in this article when deleting duplicate files to ensure no important files get deleted accidentally and to free up significant storage space on your device.
Duplicate files are a menace to your computer. They not only hog device space, but it also drives your computer towards sluggish performance by eating up resources unnecessarily. Hence, it is very much essential to remove them from your PC.
However, you should not directly jump into find and clean duplicate files from your computer. Firstly, it is better if you spare a few minutes to read and understand the things you should keep in mind when deleting duplicate files.
If you know these crucial factors, it will be easier for you to get rid of duplicates and minimize the chances of accidentally deleting important files. Hence, let us go through them without any further ado.
Things You Should Remember When Deleting Duplicate Files
Below are some points you should bear in mind when removing file duplicates from your computer.
1. Sorting does not always help filter duplicate files
Many users consider sorting the best way to filter file duplicates. However, it is not always the best file-filtering technique. It helps you group files and view them in sorted form. However, it does not efficiently sort or highlight identical files.
Sorting files by name or time of creation helps when you accidentally copied a file multiple times when trying to drag and drop it. However, it cannot help spot the original file from the pool of duplicates.
Also Read: How to Find and Remove Duplicate Files in Google Drive
---
2. Files existing in various locations in a single PC are not backups
Backups keep the data safe. However, there is no point in storing multiple copies of a file as a backup on the same computer. It only increases the number of duplicate files existing on your device.
Hence, you should create triple copies of your files, keep two copies as a backup on separate storage devices, and keep one backup copy on another device.
---
3. Not all duplicate files should be removed
You should be extremely careful in removing duplicates as not all duplicate files are meant to be removed. Some files, such as DirectX archives are crucial to ensure smooth computer performance. Hence, these files should not be removed from your computer.
---
4. Duplicate files can be present in multiple formats
Duplicate files don't need to have the same format. They can exist in different formats too. For example, an image file can exist in JPEG, JPG, and PNG formats. Hence, you should pay attention to the file formats when deleting duplicate files.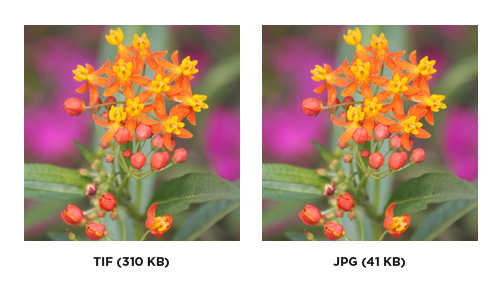 Also Read: Best Duplicate Photo Finder & Cleaner
---
5. Not all duplicate files are at the same location
Duplicate files do not necessarily exist at one location. For example, a game file exists both in the game directory and the game's source folder where you first installed it. Hence, you may need to search for a file duplicate at multiple locations.
---
6. Files having a similar or same name is not always duplicates of each other
Sometimes, files with the same or similar name may have different content. Hence, they cannot be regarded as duplicates. Therefore, you should go through the content of such files before removing them from your computer.
---
7. Deleting duplicates is not only about reclaiming duplicate files
Many users perform a decluttering exercise of deleting duplicates regularly, which is a good thing. However, they often ignore files that are not large enough to have a significant impact on the storage space.
---
8. It is time-consuming to delete duplicates manually
It may take a lot of time to remove the duplicate files manually. It seems like a simple process to find and delete duplicates. However, it is a lot of time-consuming and tiring. The removal of duplicates involves a deep search for duplicate files in all nooks and corners of your computer, which is impossible unless you have a lot of free time and energy to do it. Hence, it is always a good idea to find and delete duplicates using the best duplicate file finder and remover.
---
9. Avoid using the Shift+Del keyboard shortcut when deleting duplicates
Many users are habitual in using the Shift+Del shortcut to delete files. If you are also one of them, please refrain from using this shortcut when deleting duplicate files. This shortcut increases the probability of accidentally deleting an important file permanently, making its restoration impossible from the Recycle Bin. Hence, you should avoid using it.
---
10. Do not delete a file if you are confused
If a file makes you iffy about whether or not you should delete it, do not remove it from your device. It is better to delete a file only when you are sure it does not serve any purpose on your computer.
---
11. Do not depend excessively on Recycle Bin
Everything you delete goes into the Recycle Bin unless you delete it permanently. However, you may end up losing files from Recycle Bin too for reasons such as accidental deletion. Once a file is permanently deleted, its recovery becomes tough without using any special software to do it. Hence, you should be cautious when removing duplicate files and not depend too much on Recycle Bin.
---
12. Use a file shredder
If you wish to delete files permanently, you should use file shredding software to make their recovery impossible. It erases the data and makes it irrecoverable to keep your privacy intact.
Also Read: How to Clean Duplicate EML Files on Windows PC
---
Summing Up
Above were some useful tips you should remember when deleting duplicate files. We hope you found this article helpful. If you have any questions or suggestions about this write-up, kindly leave us a comment. We will return soon with another informative post, until then you can expand your tech knowledge through other articles on this blog.
Niharika is a passionate soul who finds immense satisfaction in putting all her thoughts in writing. Being a technology enthusiast, she loves learning new things about tech and making everyone technologically literate through her articles. When not composing tech articles, you can find her bringing characters to life in her fictional stories, reading something intriguing, or spending time with her near and dear ones.
Subscribe to Our
Newsletter

and stay informed

Keep yourself updated with the latest technology and trends with TechPout.
Related Posts