Are duplicate EML files troubling you? If yes, then delete them immediately. In this write-up, you will learn the best ways to find and delete duplicate EML files on Windows PC.
An EML is a file extension for an email message saved by an email application like Apple Mail, Microsoft Outlook, or Thunderbird. When utilizing a professional email service, thousands of duplicate EML files may accumulate in your system. These emails are copies of the messages you send, receive or save as drafts. When there are several copies of the same emails, they occupy unnecessary storage space on your PC. Hence, deleting duplicate EML files on Windows is necessary. Doing so assists you in refining your emails, plus also helps in keeping your PC's storage optimized.
Why is it Important to Clean Duplicate EML Files?
Well, deleting duplicate emails is not a regular and standard practice. However, in order to keep your emails organized and avoid confusion, you should delete them.
Apart from this, the following are the other essential factors that make eradicating duplicate EML files beneficial.
Deleting duplicate EML files decreases the overall backup volume for your email client.
Erasing duplicate EMLs keeps storage organized.
Removing duplicate email files also helps reduce cloud usage.
Fewer dupes on your email client mean a better and fully optimized version of your emails, which eventually reduces confusion.
In addition, finding and deleting duplicate EMLs helps you make a sorted and neat user experience when utilizing email clients. When utilizing a professional email service, thousands of duplicate EML files may accumulate in your system. These emails are copies of the messages you send, receive or save as drafts.
Also Read: Best Duplicate Photo Finder & Cleaner Software
---
Best Ways to Delete Duplicate EMLs on Windows PC
Are you struggling with too many duplicate EML files on your PC? If yes, then you might have already searched for methods to delete them. But, unfortunately, there is no internal method to do it. But, there are numerous duplicate file finder tools for Windows available in the market that help you in handling your comprehensive collection of duplicate email files.
Below, you will find the three powerful utility programs that help find and delete duplicate EMLs on Windows 11, 10, or older versions. Without further ado, let's get started!
1. EML Duplicate Remover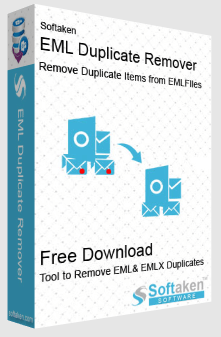 Softaken EML Duplicate Remover is a dedicated software that comes with numerous features that let you delete all duplicate email files in one single click. It successfully loads EML files and quickly removes them. The tool is easy to use, securely scans EML messages, and also allows you to exclude the items. This tool is compatible with all Windows versions such as Windows 11, 10, 8.1, 8, 7, Vista, or XP.
2. Mailvare EML Duplicate Remover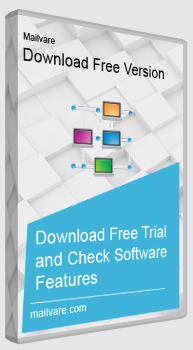 EML Duplicate Remover by Mailvare is yet another utility tool that you can use to find and clean duplicate email files on your Windows PC. With the help of this tool, you can remove multiple EML files at a time. And, it also provides you with multiple options to delete duplicate items. It supports all popular email clients including Windows Live Mail, Apple Mail, Thunderbird, eM Client, and more.
The email formatting, email attributes, and all email attachments are well-preserved throughout the process of removing duplicate email files. The software guarantees 100% assurance of data security while duplicate emails are deleted.
3. GainTools EML Remover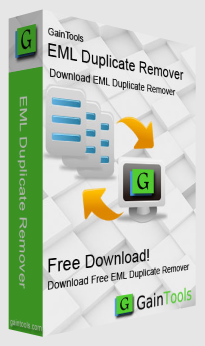 A safe and easy-to-use utility tool to find and delete duplicate EMLs on PC. It has only a few simple steps that can be carried out easily, in no time. Additionally, there is no loss of any email formatting and email attachments throughout the removal process. The utility is highly capable of processing unlimited EML files at once in order to delete duplicates to keep your emails organized. This program runs effectively on every version of the Windows operating system.
Also Read: Best Duplicate Music Files Finder and Cleaner Software for Windows
---
Wrapping UP!
Deleting duplicate EML files frequently is important to keep the user experience sorted and smooth when using an email client service. These duplicate files take up an ample amount of your storage space, which also leads to more and more confusion. Therefore, it is crucial to get rid of all duplicate email files.
The best way to manage this situation is to keep your emails duplicate-free. So, if your system has numerous duplicate EML files, then by using any of the explained tools you can remove them quickly.
Hopefully, you liked the information shared in this article. Please drop your queries or further suggestions in the comments section below. For more tech-related tips or information, you can follow us on Social Media and subscribe to our Newsletter.
Harshita Sharma is a technical writer with quite a distinct understanding of the tech realm. She is a tech enthusiast who believes that tech knowledge should reach one and all and tries to convert the sketchy knowledge into the simplest possible form for making people understand the tech world better. When not playing with words, she loves to travel and explore new places. And, is a coffee & cricket connoisseur.
Subscribe to Our
Newsletter

and stay informed

Keep yourself updated with the latest technology and trends with TechPout.
Related Posts