Download, Install and Update Logitech HD Webcam C270 Drivers for Windows 10, 11, 8, 7
Published Date :
Jun 07, 2023

A complete guide on how to download and update Logitech HD Webcam C270 drivers for Windows 11, 10, or older versions.
Presently, a webcam is one of the most crucial accessories for your computer. Be it for gaming, creating content for social media channels, or making video conferencing calls. Due to the ongoing pandemic, most of people are working from home and connecting with their teammates or employees via video calls. Such devices make it much easier for us to connect with the world and be on video.
Logitech HD C270 is one of the best fits for you if you wish to have a good resolution video. However, in order to get the most of it, you need to download and update its respective drivers. Don't worry, if you aren't familiar with how to do so. In this write-up, we are going to explain to you 3 easy methods to find, download and install Logitech HD C270 webcam drivers on Windows PC.
Hassle-Free Way to Update Logitech HD Webcam C270 Drivers for Windows 10, 11, 8, 7 (Expert's Choice)
Quickly get all the latest versions of drivers installed on your Windows PC by using the Bit Driver Updater. It is the best driver updater that takes only one or two clicks of the mouse to replace all broken or corrupted PC drivers. Not only that, but it also offers a few much-needed tools like scan scheduler, auto back-up & restore wizard, and a system optimizer. Try this excellent utility tool for Free from the button given below.

Methods to Download, Install & Update Logitech HD Webcam C270 Drivers for Windows PC
The user can either install Logitech HD Webcam C270 drivers manually or automatically. Below, we have put together the 3 best approaches to find correct drivers without any hassles.
Method 1: Manually Download Logitech HD Webcam C270 Drivers from Official Website
Just like other manufacturers, Logitech also keeps on releasing the latest driver updates for their products. So, if you are looking to download the relevant drivers for Logitech products, then you can use its official website. However, before proceeding with this method, do keep in mind this requires a lot of time and certain computer skills. If you fit the bill, then follow the steps below to perform Logitech webcam C270 driver download:
Step 1: Visit the official Logitech web page.
Step 2: Then, type HD Webcam C270 in the search box and hit the Enter key from your keyboard.
Step 3: From the searched results, find and click on HD Webcam C270 as shown below.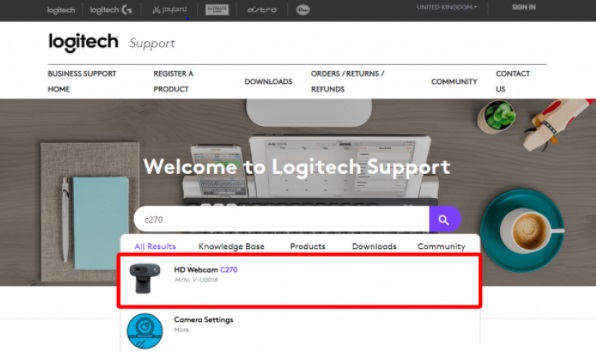 Step 4: After that, choose Downloads from the left menu pane and select compatible Windows OS.
Step 5: Next, click on Download Now.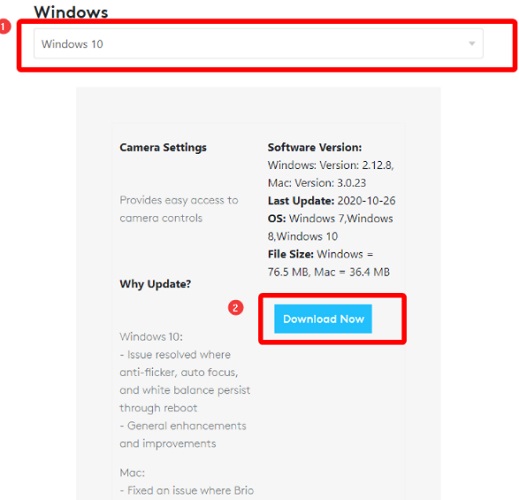 Run the downloaded file and follow the on-screen simple instructions to get the required drivers installed on your computer.
Also See: Logitech C920 Webcam Drivers Download & Update for Windows 10
---
Method 2: Use Bit Driver Updater to Automatically Get Latest Logitech C270 Webcam Drivers (Recommended)
If you are having issues while downloading and installing the drivers manually, then you can perform the same task of finding the latest version of drivers automatically using Bit Driver Updater.
This is a more safer and convenient way to get the latest version of drivers installed. The software makes this process much easier by automating every function. All it requires is one or two mouse clicks. To use this easiest method in order to download and update Logitech Webcam C270, follow the steps below:
Step 1: Download Bit Driver Updater.

Step 2: Run the installer file and comply with the on-screen instructions to get the software installed successfully.
Step 3: Introduce the Bit Driver Updater on your PC and click on Scan from the left panel.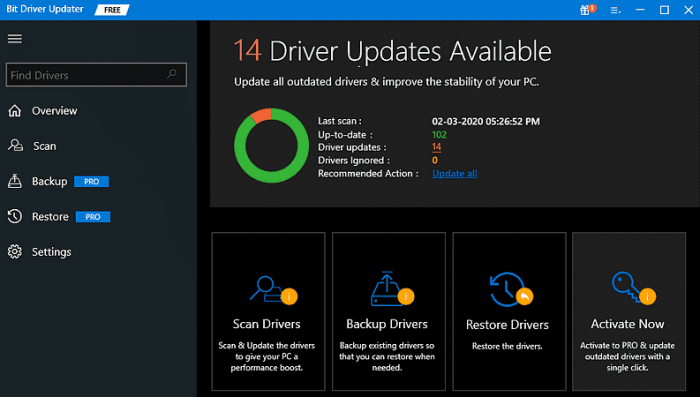 Step 4: This might take a while. So, be patient and wait for the scan results to be prompted on your screen
Step 5: Then, find the erroneous webcam drivers from the scan results and click on the Update Now button shown next to it. If you find that other drivers also need an update, then you can also update all outdated drivers in one click. For this, click on Update All instead of Update Now.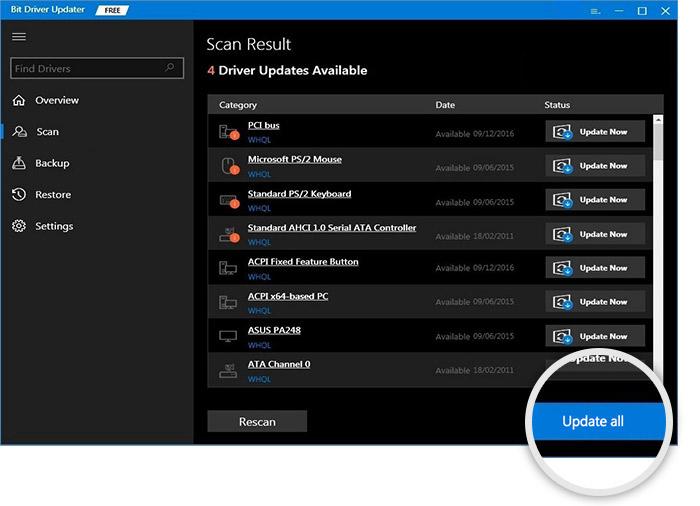 For using a one-click driver update functionality, the users have to upgrade to the pro version. Bit Driver Updater's pro version comes with full technical assistance and a 60-days complete money-back guarantee. Also, it installs only WHQL driver updates.
Also See: Logitech Webcam Drivers Download, Install and Update for Windows 10
---
Method 3: Update Logitech HD C270 Webcam Drivers in Device Manager
Windows comes with a built-in utility program, Device Manager to provide you with a graphical representation of the hardware and its drivers. That indicates this program can be used to perform driver update for Windows PC. Below are the steps to download and install the latest Logitech HD Webcam C270 drivers using Device Manager:
Step 1: Altogether press Windows logo + X keyboard buttons and select Device Manager.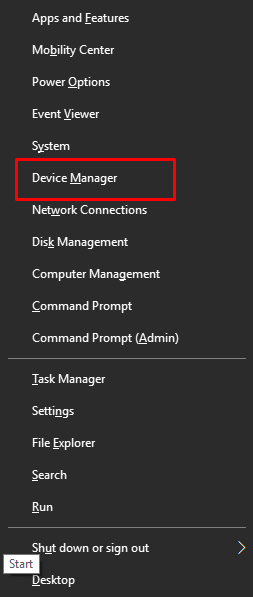 Step 2: In the Device Manager prompt, look for Imaging Devices and click double on it to expand the category.
Step 3: Then, right-click on Logitech HD C270 webcam driver and select Update Driver Software from the context menu list.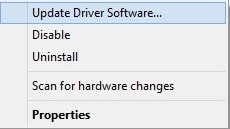 Step 4: Next, choose Search Automatically for Updated Drivers Software from the subsequent prompt.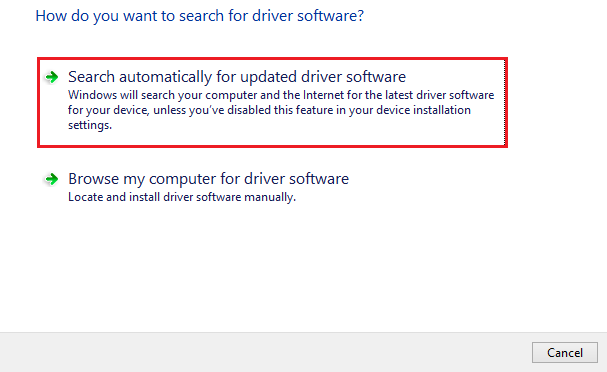 Sit back and let Device Manager install the latest version of drivers for your Logitech HD webcam.
Also See: 13 Best Free Webcam Software for Windows 10, 8 and 7 (2021) 
---
Method 4: Use Windows Update to Download Logitech HD Webcam C270 Driver
The above manual, automatic, and partly manual methods are the most commonly used options to update drivers. However, if you don't have the skills and are not sure about using a third-party tool on your device this method is for you. With Windows Update the manufacturer i.e. Microsoft offers fixes for existing bugs and software updates. These are released at regular intervals to make sure the functioning of your device is not interrupted by bugs.
Therefore, use the following steps to install the latest Logitech HD Webcam driver updates via Windows Update:
Step 1: On your system's taskbar, click on the magnifier icon, and in the search bar type Check for Updates.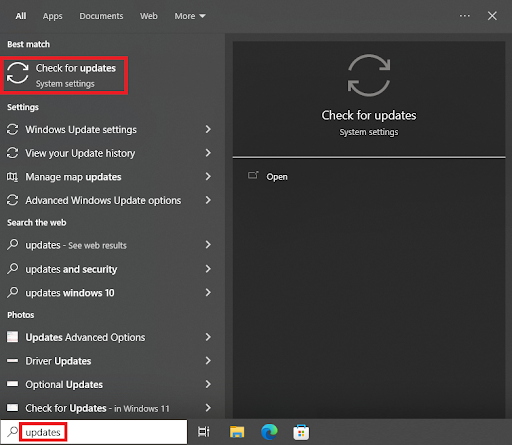 Step 2: Click on Open and in the Windows Update tab press the Check for Updates button.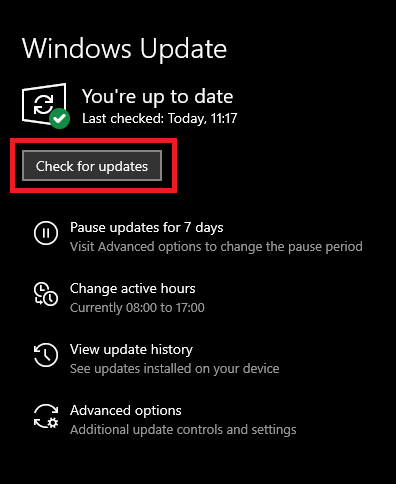 Step 3: Let the search for pending Windows Update complete. Your system will automatically download and install them.
Step 4: To bring the latest updates into action Restart your PC.
You will now have the latest Logitech HD Webcam C270 drivers installed on your Windows 10 or 11 devices.
---
Logitech HD Webcam C270 Driver Download and Update: DONE
So, these were effective methods to download and install the Logitech C270 HD webcam driver for Windows 10 64-bit or older versions. You do not need to give all of them a try, just choose the one that works best for you.
We hope you liked this article. Do you need any further assistance? Then, please tell us in the comments box below.
For more tech-related tips or information, do subscribe to our Newsletter. In addition to this, follow us on Facebook, Twitter, Instagram, and Pinterest.
Harshita Sharma is a technical writer with quite a distinct understanding of the tech realm. She is a tech enthusiast who believes that tech knowledge should reach one and all and tries to convert the sketchy knowledge into the simplest possible form for making people understand the tech world better. When not playing with words, she loves to travel and explore new places. And, is a coffee & cricket connoisseur.
Subscribe to Our
Newsletter

and stay informed

Keep yourself updated with the latest technology and trends with TechPout.
Related Posts