I2C HID Driver Download For Windows 11, 10

Running a variety of devices requires the use of standard drivers in order to ensure that the devices are compatible with the majority of PCs. The I2C HID driver is one such universal driver. In this article, you will learn the 4 easy and quick methods to perform I2C HID device driver download on Windows 10, 11. Continue reading!
Updating drivers from time to time for your devices will guarantee that they are able to communicate effectively with one another. The I2C HID device in a laptop is a standard interface that enables the computer to communicate with a wide variety of peripherals. Some examples of these peripherals are keyboards and mice. The I2C protocol is compatible with a wide variety of devices. To properly handle the wide variety of hardware that can be found in computers and other electronic devices, universal standard drivers are an absolute necessity. In this article, we will walk you through the process of performing the I2C HID device driver download in Windows 11, 10. So, continue reading!
Methods to Download, Install, & Update I2C HID Device Driver on Windows 11, 10
Listed below are the following methods that you can use in order to perform I2C HID device driver download on Windows 11, 10. However, you do not need to use all of them, just work your way through each and choose the one that works best for you. Now, without further ado, let's get started:
Method 1: Use Manufacturer's Official Website for the I2C HID Device Driver Download
After that, Windows will conduct a search for a new driver for you and either find one or inform you that the best driver is already installed on your system.
You will need to go to the official website of the manufacturer (such as Synaptics) in order to manually perform the I2C HID device driver download on Windows 10, 11. Once there, you will need to locate the drivers that match your particular flavor of Windows (for example, Windows 32-bit, 64-bit), and then manually download the driver.
When you have finished downloading the appropriate drivers for your computer, double-click on the file that you downloaded, and then follow the instructions that appear on the screen to install the driver. Last but not least, in order for the modifications to take effect, you will need to restart your computer.
Also Read: Bluetooth Peripheral Device Driver Download for Windows 10, 8, 7
---
Method 2: Install I2C HID Device Driver Update in Device Manager
You can make use of a Windows built-in tool called Device Manager for performing I2C HID device driver download on Windows 11, and 10. Below is how to do that:
Step 1: To open the Device Manager, press the Windows key, then type Device Manager into the search box and click the Open button.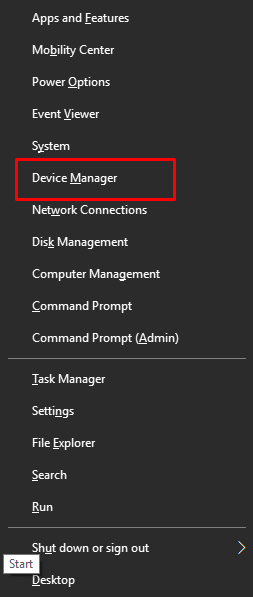 Step 2: To expand the Human Interfaces Devices option, navigate to that menu item and double-click it.
Step 3: Locate the I2C HID driver on your computer, right-click on it, and select the "Update driver software" option from the context menu.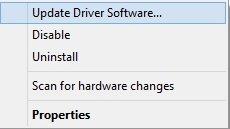 Step 4: Next, select the option saying Search Automatically for Updated Drivers.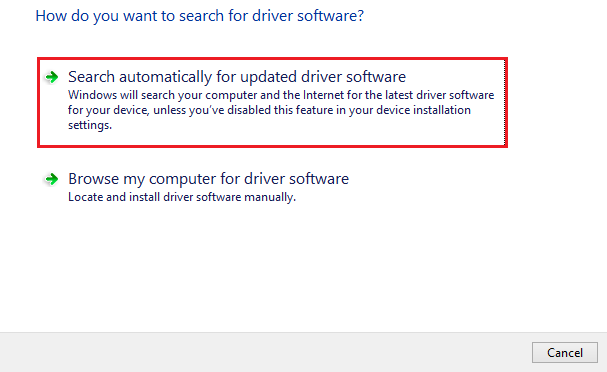 The available procedure will now find, download, and install the latest version of PC drivers including the I2C HID device driver for Windows 10, 11. Once everything is done, reboot your device to save new drivers.
Also Read: How to Fix HID Keyboard Device Not Working
---
Method 3: Automatically Install the Latest I2C HID Device Driver Using Bit Driver Updater (Recommended)
Although the two techniques described above will still provide you with an updated I2C HID device driver, some users may consider these approaches to be too time-consuming and daunting. This is due to the fact that there are a significant number of procedures required, and you run the risk of downloading drivers that might contain malicious malware.
We strongly advise making use of a third-party driver updater so that you don't put your computer in danger. Bit Driver Updater has an extensive database and can quickly and automatically detect any missing drivers on your computer, as well as replace those with new ones.
With the assistance of this cost-free driver updater, you will be able to swiftly and easily install a touchpad driver on your Windows operating system with the click of a single button. The program not only helps to improve the overall performance and reliability of the system, but it also helps to update drivers that are no longer supported by their manufacturer. Below is how to use this incredible tool.
Step 1: Firstly, you will need to download the Bit Driver Updater software and then install it on the device you are using.

Step 2: From the home screen, select the Scan Drivers button to begin the process of locating any system drivers that may be missing, defective, or out of date.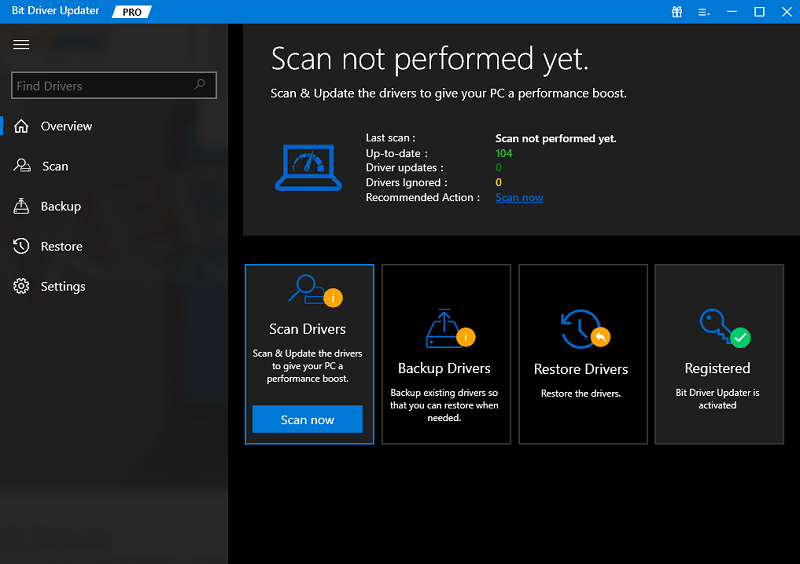 Step 3: When the list of faulty drivers appears on your computer, select the I2C HID device driver from the list, and then click the Update Now option that is located next to it. This will allow you to download the most recent version.
Pro-Tip: In addition, you can click the Update All button located at the bottom of the list if you have the Pro version installed. Your Windows computer needs all of its out-of-date drivers updated.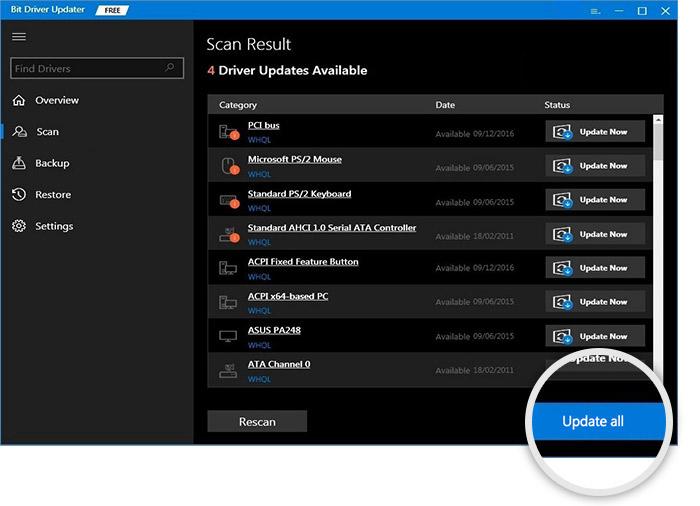 Step 4: Double-click the package to extract it, and then install the available drivers. To apply the updates, you will need to restart your computer.
Also Read: Download and Update HID Keyboard Device Driver For Windows 10/8/7
---
Method 4: Run Windows Update to Install the I2C HID Device Driver
Lastly, Windows Update is another way that you can consider in order to perform I2C HID device driver download on Windows 10, 11. To do so, follow the steps below:
Step 1: Go to the Start Menu and click on the gear (Settings) icon to open Windows Settings.
Step 2: On Windows Settings, click on the Update & Security option.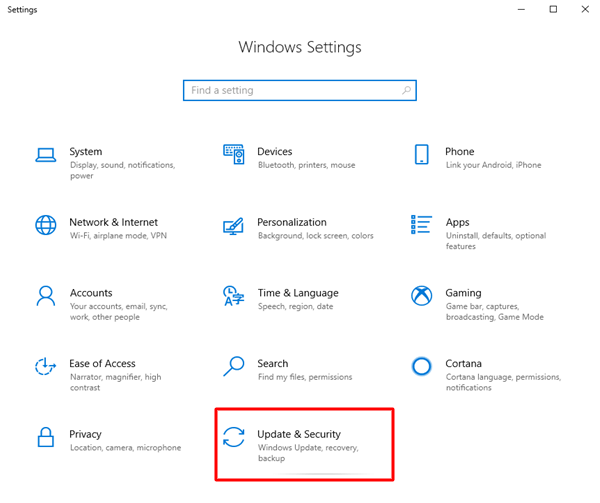 Step 3: Next, make sure Windows Update is selected from the left pane.
Step 4: Then, click on Check For Updates to proceed.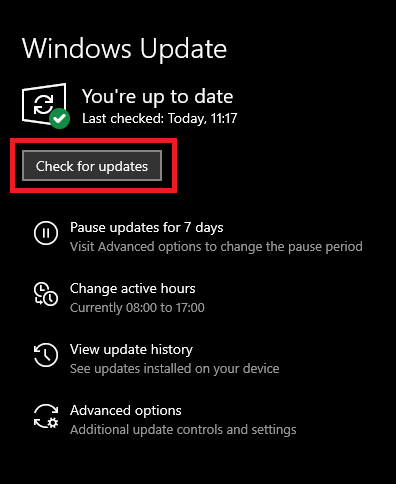 Now, Windows will search for the latest updates, and if detected, then it will automatically install the available ones including the I2C HID device driver. In addition to the driver updates, Windows updates also bring other system updates and security patches to improve the overall functionality and performance of the machine.
Also Read: How to Download PCI Device Driver for Windows 11/10/8/7
---
How to Download, Install & Update I2C Driver for Windows 11, 10: Explained
In order to ensure that your touchpad is operating as it should, you need to make sure that the driver for your I2C HID device is always updated. In this post, we have demonstrated four simple approaches that anyone may use to install the latest version of drivers. We hope you found the information shared in this driver download guide useful and helpful.
Please feel free to drop your queries, doubts, or further suggestions in the comments section below. Do subscribe to our Newsletter for more tech-related information. Last but not least, follow us on Social Media!
Harshita Sharma is a technical writer with quite a distinct understanding of the tech realm. She is a tech enthusiast who believes that tech knowledge should reach one and all and tries to convert the sketchy knowledge into the simplest possible form for making people understand the tech world better. When not playing with words, she loves to travel and explore new places. And, is a coffee & cricket connoisseur.
Subscribe to Our
Newsletter

and stay informed

Keep yourself updated with the latest technology and trends with TechPout.
Related Posts