How to Test Accurate Internet Speed | Check How Fast Your Internet
Published Date :
Oct 01, 2020

The fact that you want to get an accurate check on your internet speed does not need any justification. In return for warding a few bucks off your pocket, you expect the fulfillment of necessities and of course – pastime on Netflix. And in the meantime, if your internet starts acting shady and you do not know the exact situation which it has got you in, then now is the time to find that out. If you are wondering how to test internet speed with accuracy then let us just explore the ways to take internet speed tests and say goodbye to unnecessarily staring at the screen while it loads.
What Are the Reasons Behind Slow Internet Speed?
This is the first question which hits you head when you come across the slow internet speed. There can be several factors that affect the good-to-go internet speed of your internet and turn it into the worst ever. Here are some of them that you might be dealing with:
 

Your internet is being consumed for several purposes at the same time.

Your network cable is overheating.

Your mobile/PC might be dealing with some virus or malfunctioning.

Your network fluctuates due to weather.
Read Also: Best Ways to Speed up Web Browser & Internet Speed
---
How to Test Internet Speed Accurately
If ever in the middle of a calm and steady browsing and scrolling through your social media feed, you get struck by a frustrating slowdown and if you cannot seem to calm your nerves down, this article is a reminder for you that there are always the sites and services that help you test internet speed and allow you to find a way to fix it.
Here is the list of our top Internet speed sites/apps to help you check the internet speed:
1. Speedof.me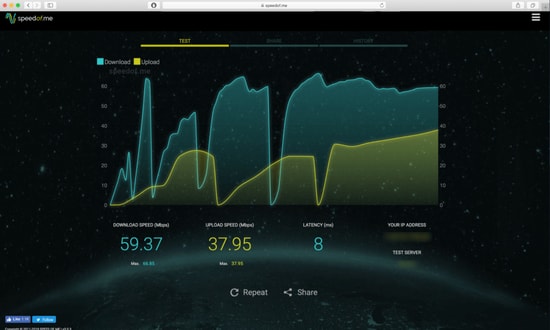 Speedof.me is considered as the best internet speed test app in the lane. It functions via HTML and shows the consistent speed of your internet alongside the overall speed. This feature may prove quite useful while streaming your favourite show or playing an online game. It works amazingly if used as a mobile version and provides immediate insights.
---
2. Speedtest by Ookla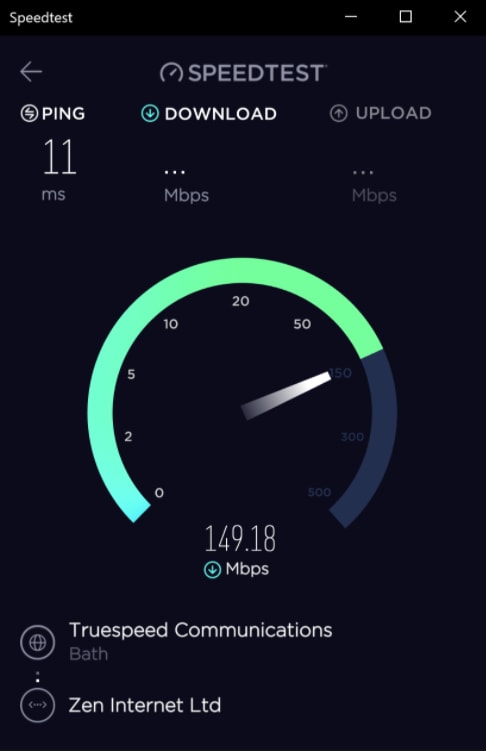 Ask for one of the most popular ways to check internet speed and Speedtest, a useful and efficient internet speed test app by Ookla will be at your service. This one allows you to download the speeds in Mbps and provides the speed of your server alongside the internet service provider. The best part is that it is wonderfully fast and is probably one of the most trusted ways to test internet speed.
---
3. TestMy.net
Testmy.net is a boon for people who don't know how to test internet speed and troubleshoot internet connection problems. It is another one of the best internet test sites which offers accessible options that are quite easy to comprehend. Testmy.net is a reliable source to check internet speed which uses HTML5 and provides internet speed check without wasting your time. The amazing part about this one is that it provides the internet connection speed test results statically, comparing the average speed based on ISP, city and other factors.
---
4. Xfinity Speed Test
Xfinity Speed test is yet another incredible way to check internet speed and for that you can thank its easy to read operations and features that are friendly to access. It features easy design for both desktops and mobile versions and fetches you the internet speed test results in the quickest way possible. It allows you to change the host location and its readings are accurate.
---
5. Speedsmart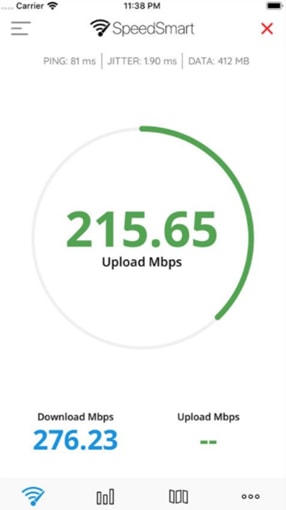 Count Speedsmart is one of the useful internet speed test services which uses HTML5. It is incredibly easy to use and provides you with smooth access. It allows you to create an account and brings you the accurate speeds. With speedsmart, you can get a check on the past internet speed test results as well. However, some may not find it easy to read the results that it shows.
---
What To Do After Taking the Internet Speed Test?
Now that you have come across the most reliable and quick ways to check internet speed, you must be thinking of ways to fix the issue related to the slow internet speed. To do that the first step you need to take is to figure out the root cause of the slow speed of your internet. As we have mentioned above, the slow internet speed can come to existence out of many reasons including viruses and the weather conditions and the way to fix the problem is totally dependent on the nature of its cause. Yet, for starters –
You can change the hardware or the location of the router.

You can perform a system cleanup to detect/remove the viruses.

You can contact your internet service provider to get a deeper look in this issue.

You can change the internet service provider.
Read Also: Best Tips to Speed up Windows 10 Computer
---
To Sum Up: How to Test Internet Speed In a Jiffy
This list of the internet speed test sites and apps is probably what you need to give a try to while looking for the best internet speed test results that are not just accurate but also the quickest and above all – efficient in their functionalities. Let's hope this article has helped for better or the best to check the internet speed. Don't forget to share your views on this article and tell us if it has helped in wiping off the unnecessary wonders about your slow internet speed.
Jyotsana is a technical writer with a non-technical background. An eye of detail and a knack for writing helps her to write technology related content.Apart from writing, she is a coffee connoisseur and an aesthete who rejoices in poetry and music during leisure.
Subscribe to Our
Newsletter

and stay informed

Keep yourself updated with the latest technology and trends with TechPout.
Related Posts