Google Launches Three New Apps to Reduce Smartphone Addiction
Published Date :
Jan 23, 2020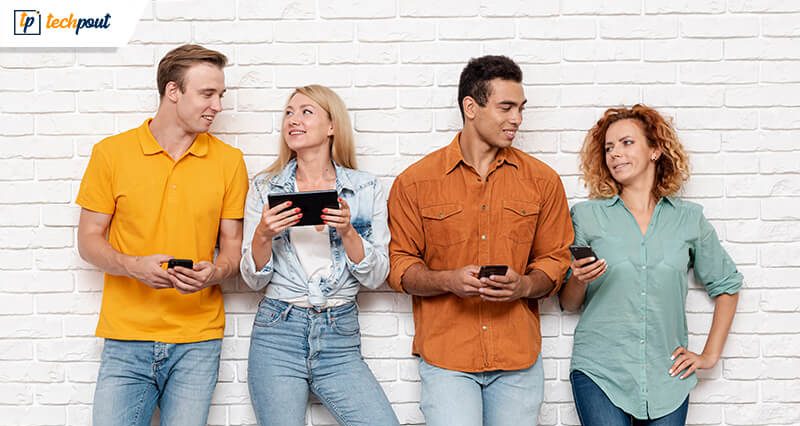 Do you ever wonder if you're too dependent on your smartphone? Is your child addicted to smartphones? In today's digital era, smartphone addiction is real and the unrestrained use of mobile devices may cause an adverse impact on your mental and physical well-being.
If you're someone who can't imagine living without their cell phone, then you should definitely take a part in 'Google's Digital Wellbeing Experiments' that not only help people stay focused but also allows them to find the perfect balance with technology.
To tackle issues of mobile phone overuse, Google has recently released three new apps under the 'digital well-being experiment' for Android users.
All three new "experimental" digital wellbeing apps: Envelope, Activity Bubbles, and Screen Stopwatch are now available to download from the Play Store.
Back in October 2019, the tech giant launched its first five experimental apps under the same platform and now the company has introduced three new apps to its "Experiments with Google" collection.
"Each experiment app has been designed keeping in mind that each user behaves differently," the company explained on its experiments with Google webpage.
Three New Digital Wellbeing Apps to Limit Smartphone Usage:
The new Envelope app is designed to "temporarily transform your phone into a simpler, calmer device." To do that, you will first need to create a paper envelope container for your cell phone, which seals the entire device, except for the basic functions such as fingerprint sensor, calling or rear camera.
For now, the app only supports the Google Pixel 3a smartphone.
Read Also: What Too Much Smartphone Does To Your Health?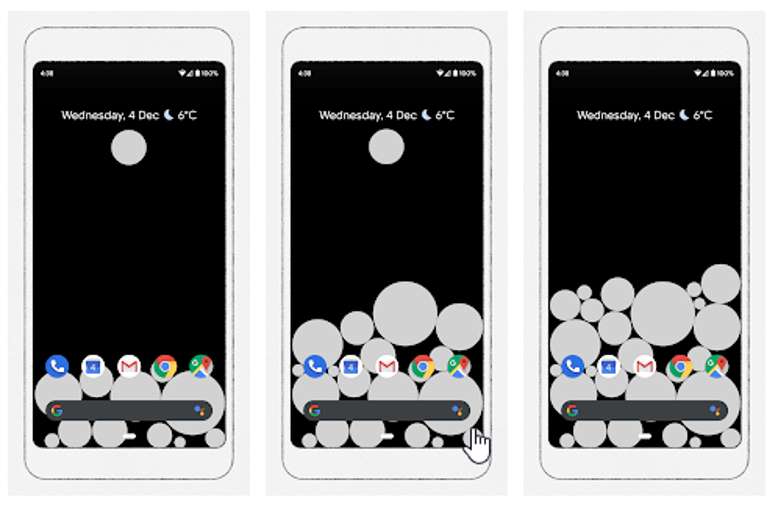 Developed by Google Creative Lab, Activity Bubbles app aims to help users discover what their everyday smartphone usage looks like. This app is basically like a live wallpaper that is designed to add a new bubble on your screen every time you unlock your phone. The more you unlock and stay on your phone, the bigger the bubble gets.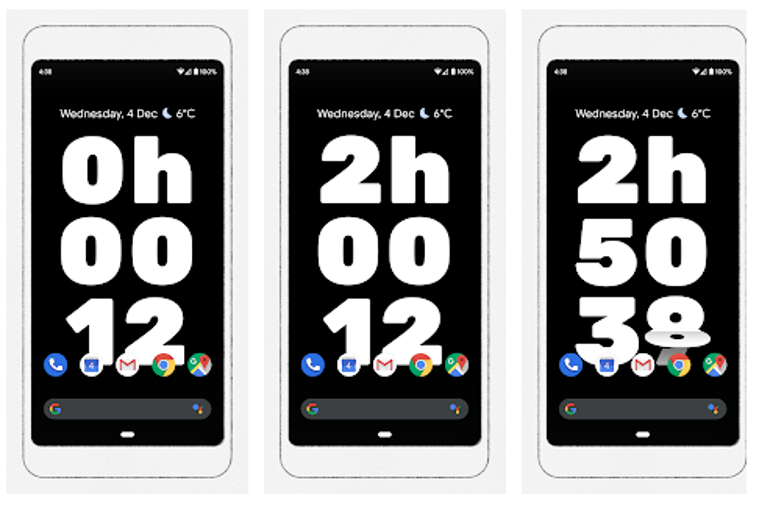 As the title suggests, the Screen Stopwatch app helps you determine how much time you spend on your phone each day. This app works similarly to last year's digital wellbeing app, Unlock Clock, except displaying you how many times you unlock your phone in a day, Screen Stopwatch will show you the total on-screen time of each day. Each time you unlock your phone, this experimental app's stopwatch continues to count.
That's all folks! These are the three new experimental digital wellbeing apps, created by Google to help Android users deal with social media or smartphone addiction. For more tech-related blogs & latest news updates, subscribe to our newsletter, also follow us on Facebook, Twitter, Instagram, and Pinterest. And share this article with your friends, family, and colleagues to spread awareness among tech-lovers.
Monil is a professional writer whose forte is absorbing a lot of data and help large technical organizations convey their message clearly across multiple products. An engineer by qualification, his affinity for design enables him to write to inspire, energize, and influence various audiences to uncover their true potential. When not writing, Monil is likely to be found listening to music, traveling, or simply excavating into his favourite cuisines.
Subscribe to Our
Newsletter

and stay informed

Keep yourself updated with the latest technology and trends with TechPout.
Related Posts