[Fixed] World of Warcraft Was Unable to Start Up 3D Acceleration
Published Date :
Dec 24, 2020

World of Warcraft, a massive multiplayer online video game, is one of the most loved video games that has ruled the hearts of many gamers for a long time. But a number of users have stumbled upon an error that occurs while launching the game. The error "World of Warcraft was unable to start up 3D acceleration" creeps in when users try to start the game and thus it becomes a big fat hurdle for gamers to keep them from playing.
Since there are multiple factors that can possibly rob the happiness of gamers, this section has gathered the best solutions for World of Warcraft unable to start 3D acceleration issue. So if you are stuck on this error too, you may want to check out this list of fixes.
How to Fix World of Warcraft Was Unable to Start Up 3D Acceleration
Most of the time, it is the outdated or missing drivers or a glitchy graphical setting that cause error while launching World of Warcraft. Along with the ways to deal with them, we have a few more methods that you can try in order to save the game.
1. Turn Off the Fullscreen Optimizations and Run the Game as Admin
As experienced by a number of users from across the world, disabling certain graphical settings can result in a fixation of this issue. If you are facing trouble launching the game then you can resolve this issue by disabling the fullscreen operations and running the game as administrator. In order to do that, follow these steps:
First things first, hit the Windows + E keys and then, open the World of Warcraft folder on your File Explorer.
You have to right-click on the Wow-64.exe (or WoW.exe) in the folder of World of Warcraft.
Now, select Properties.
Choose the Compatibility tab and then hit the Disable full-screen optimizations checkbox.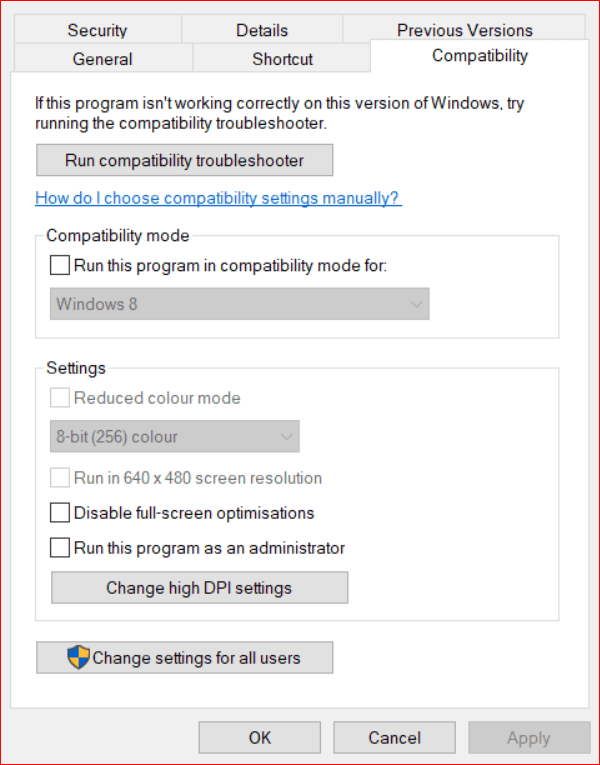 Besides, you have to click on the Run this program as administrator option.
Once done, you can then hit the Apply button in order to apply the changes.
Click OK to complete the process.
Many users have claimed this method to be super useful when it comes to fixing the World of Warcraft unable to start up 3D acceleration problem. If you are still facing the error, you can use another method.
Read Also: Fix to Resolve Unable to Connect to World Minecraft On Windows 10
---
2. Reset Warcraft
Another best solution that you can possibly have for the World of Warcraft unable to start 3d acceleration error is to reset Warcraft. This method will help fix the settings that might not be capable of running functions well. You can reset World of Warcraft using the Blizzard Battle.net tool. Here is what you have to:
Launch the Blizzard Battle.net tool.
Click open Blizzard from the top left side of the window on the app.
Now, click on the Options from the menu and choose the Game Settings options for more.
Then, click on the Reset In-Game Options and hit the Reset button.
In the final step, you can hit the Done button.
Now that you have reset the World of Warcraft to default using the Blizzard tool, you should be free from the error that is annoying you. If refreshing the settings has not made any change, then you can move on to another method.
Read More: Solve Discord Overlay Not Working on Windows PC
---
3. Update Graphic Card Driver
Updating your graphic card driver is mandatory troubleshooting that you should apply in case of such errors. Outdated or missing drivers promote prominent damage to the system and operations. To update a driver, you can either go to the Device Manager for manual process or seek an driver updater software if you want a fastest solution to this error. However, choosing an appropriate driver updater software is too daunting and a bit tricky. Especially, when you are a newbie.
Isn't it? Maybe, for many amateurs it is a big yes. So, no need to panic, if you are in this situation, here we are to make this opting task much easier. We recommend you to use one of the supreme quality driver updater tools and that is Bit Driver Updater. Once you'll use it, you will be amazed by seeing its smooth functionality and working capabilities. Sounds exciting no! Of course, and beyond anything, Bit Driver Updater comes with an in-built system optimizer to level-up the overall performance of the system. Want to know how it works? Then, below are the steps!
Step 1:- Download Bit Driver Updater from the given link below. Then, run the setup file and launch it.

Step 2:- After this, Bit Driver Updater starts scanning automatically as its own for the drivers that need to be updated.
Step 3:- Later on, it will produce the list of outdated drivers that are required to be updated. You have to review the overall list.
Step 4:- Now, just head to the old, or broken graphics driver detected in the list and click on the Update Now button.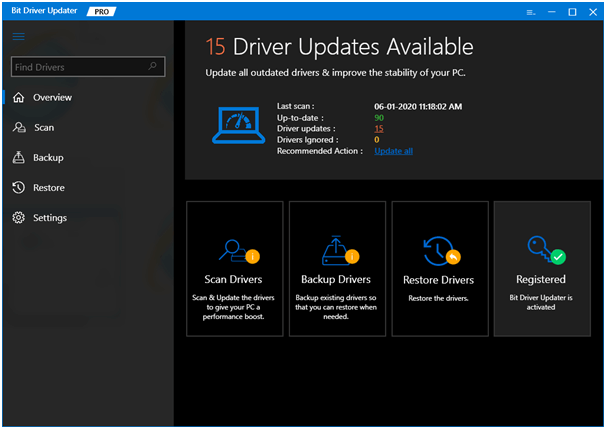 That is it, you need to do using Bit Driver Updater. Download now this amazing driver updater tool to save much time.
---
4. Use the Scan and Repair Option
Apart from resetting World of Warcraft, you can use the Blizzard Battle.net software in order to scan and repair the problem. This tool features a Scan and Repair option that might solve the World of Warcraft unable to start error. In order to use this option, you can follow these steps:
Launch the Blizzard Battle.net tool.
Choose World of Warcraft from the left of the app's window.
Hit the Options in order to open the menu.
After that, you have to click on the Scan and Repair option from the menu.
Then, click and select the Begin Scan option to run the scan.
Once you are done following this process, you can see if it has helped you with the error.
Read More: How to Fix USB Port Not Working On Windows 10
---
5. Disable SLI on Your NVIDIA GPUs
If you are struggling with the World of Warcraft unable to start 3D acceleration error, then you can try disabling SLI (Scalable Link Interface) on your NVIDIA GPUs in order to resolve the issue. Here are the steps that you can follow to fix the problem:
Right-click on the desktop and choose NVIDIA Control Panel.
Then, open the 3D settings section and click on SLI and PhysX from the top left.
Choose the Do not use SLI button.
---
World of Warcraft Unable to Startup Error: Solved
Hopefully, these fixes are all that you need to apply for resolving the issue. If you are still facing the same error, then you can check-in at Warcraft's support. If you have any suggestions to add. Feel free to write to us in the comment section.
Jyotsana is a technical writer with a non-technical background. An eye of detail and a knack for writing helps her to write technology related content.Apart from writing, she is a coffee connoisseur and an aesthete who rejoices in poetry and music during leisure.
Subscribe to Our
Newsletter

and stay informed

Keep yourself updated with the latest technology and trends with TechPout.
Related Posts