[Fixed] MTP USB Device Driver Failed Error On Windows 10/8/7
Published Date :
Jan 27, 2021

If you are experiencing MTP USB device driver failed error on Windows while connecting your smartphone to your system then you will find this write-up very helpful. Here is everything that you should know about this error.
Whenever you encounter this sort of issue where you are unable to connect your smartphone to your system, then initially find out the reason behind it. And, then it would become easier for you to troubleshoot the error quite easily and quickly. If you don't have an idea why it happens, then no worries, here we are going to explain every bit. What you require to do is just focus!
The only cause because of which you seem unable to connect your smartphone to your PC is – MTP USB Device failed error. And, this error occurs because of the outdated MTP USB driver. Hence, to get rid of this error you need to keep the MTP USB driver updated. To do so effortlessly, you can use Bit Driver Updater. It is the best driver updater tool that can fix all the faulty drivers on its own. Click on the button below to get this amazing utility for free.

What Is MTP?
MTP stands for Media Transfer Protocol. MTP is the core element that ensures effective communication between the smartphone and the computer system. In simple terms, MTP is the method that is uniquely programmed for transferring the video and audio files. So, if you have a tablet, portable media player, or smartphone, it is expected that your device supports MTP.
But, nowadays, many users are reporting that they are encountering an MTP USB device failed error which is generally caused by the MTP USB device driver error. If you are one of them, then no need to panic, as this post explains to you how to fix this issue instantly.
Read Also: How To Update USB Driver In Windows 10/8/7
---
Best Ways To Fix MTP USB Device Driver Failed Error On Windows 10/8/7
Are you trying to connect your smartphone to your PC and confronting an error message saying MTP USB Device Failed? Effectively, you can deal with this issue. Here is how to Fix MTP USB Device driver error in Windows, easily & quickly!
Method 1: Check The Connection Between Smartphone and Computer
Initial workaround that you can try is ensuring an effective connection between the smartphone and the computer. Here is what you can do:
You can connect your smartphone to another PC just to check whether the problem vanishes.
Just to check whether it is because of the USB cable, use another USB cable.
To ensure whether it is because of a damaged USB port, try another USB port.
Though the MTP USB device failed error still remains the same, then you can try the other advanced solutions.
---
Method 2: Use Command Prompt
If your system doesn't have administrator permission then your system fails to respond accurately to some functions. Hence, run the following command in the command prompt.
Step 1: In the search bar of your Windows type cmd and then right-click on the suitable match i.e., Command Prompt, and choose Run as Administrator.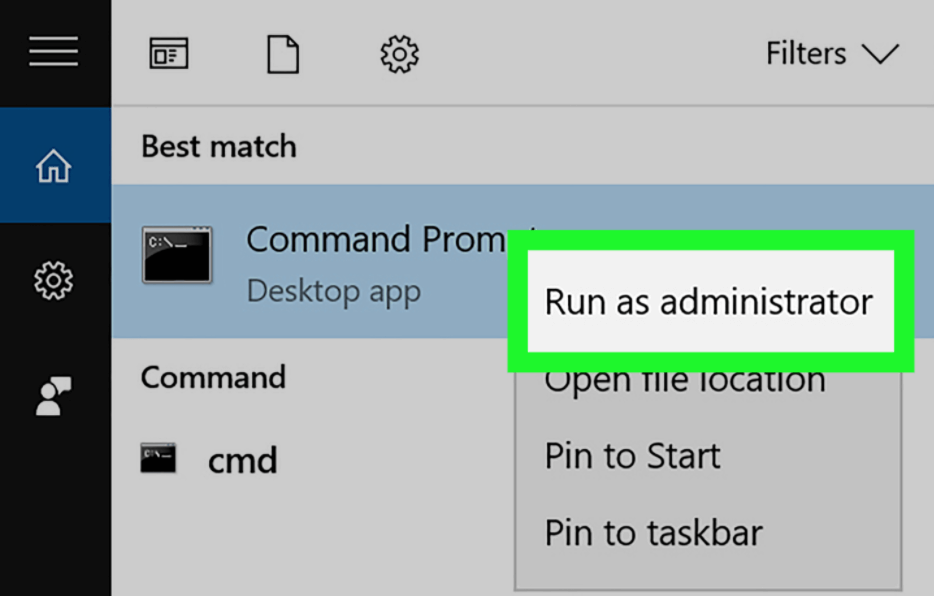 Step 2: This will trigger the Command Prompt window as an Administrator.
Step 3: Now, type the following command in the command prompt window and press the enter key- net localgroup Administrators local service /add
Now, check if the MTP USB Device Failed Error solved or not.
Read More: Solve USB Headset Not Working On Windows 10
---
Method 3: Restore Registry Settings
It might be possible that there is a fault in your registry entries. And, one of the best ways to fix this issue is to repair or restore all the faulty registry entries. But, before you proceed ahead, do not forget to create the backup of your registry. Here is all that you need to do to repair or restore the registry settings:
Step 1: Invoke the Run dialog box by hitting the Win and R keys simultaneously.
Step 2: Now, input "regedit" and hit the Enter key.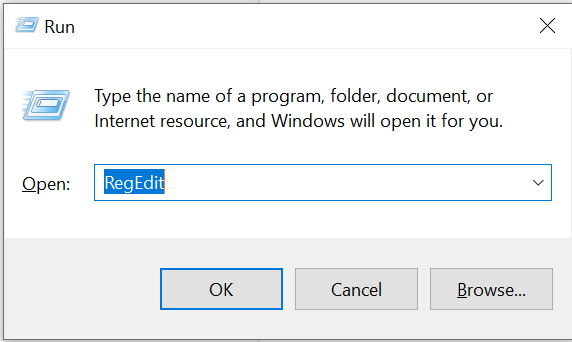 Step 3: After this, follow the following path- HKEY_LOCAL_MACHINE\SYSTEM\CurrentControlSet\Control/Class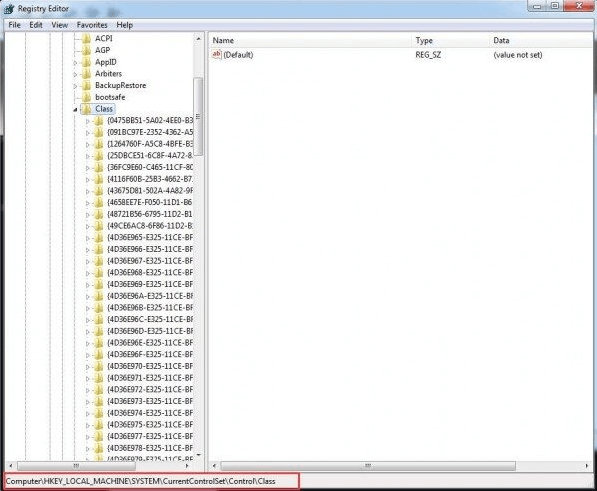 Step 4: Next, from your Keyboard, hit CTRL and F key at a time and write Portable Devices, then hit the Enter key from the Keyboard.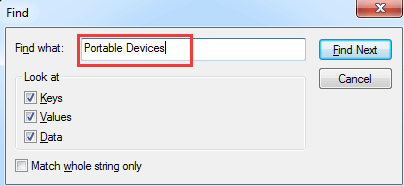 Step 5: Now, you will see the (Default) value Portable Devices on the right-hand side of the window.

Step 6: Furthermore, if you can view the Upper Filters here then click right on it and then click on Delete.
Just in case, if you don't notice such sort of options, then this method isn't proper for you. Don't waste your time, switch to the next method.
Read More: Download USB PnP Sound Device Drivers on Windows 10
---
Method 4: Install The MTP Porting Kit
Another method to resolve the MTP USB Device Driver On Windows 10 is to install the MTP Porting Kit. Many users have reported that installing the MTP Porting kit had helped them a lot in order to fix this issue. Follow the below steps to install it, and if you have already installed it then you need to update it!
Step 1: Go to the official website of Microsoft and then download the MTP Porting kit from there.
Step 2: Next, click double on the setup file to install it.
Step 3: Once the installation is finished, start your PC again.
Thereafter, try to connect your smartphone to your system again through a USB cable and check if the issue continues.
---
Method 5: Update The MTP USB Driver
If none of the above methods helps you to fix MTP USB Driver Problems on Windows 10, then surely it is because you are using a wrong, corrupted, or outdated driver. So, always ensure to keep your drivers up-to-date. However, you have two approaches to update the MTP USB driver i.e., either manually or automatically.
Manually you can update drivers from the official website of the manufacturer. And, if you don't have a lot of time then you can adopt an automatic way to update drivers. Use Bit Driver Updater to automatically update the MTP USB driver. Follow the steps given below to perform the MTP USB device driver download with Bit Driver Updater.
Step 1: Click on the below given Download Now button to install the Bit Driver Updater on your system.

Step 2: Then, launch it, and once it is launched, then it will start searching for outdated, broken, or missing drivers.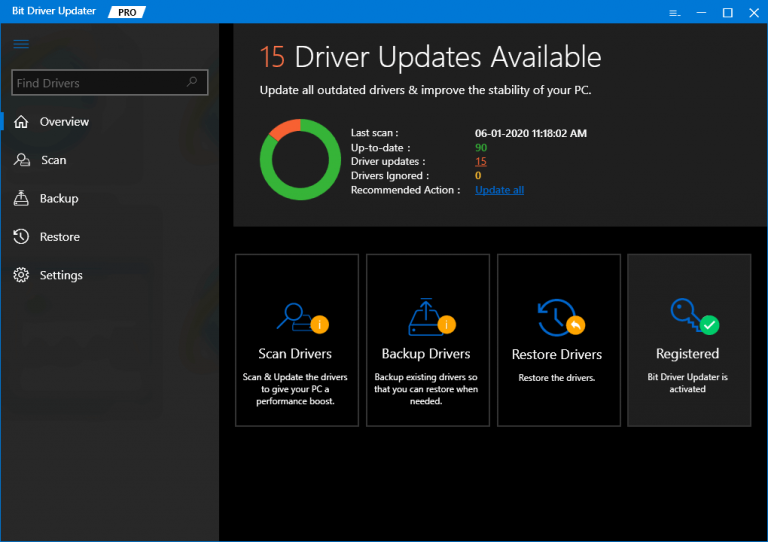 Step 3: It will present you with a list of broken and outdated drivers. Review the list carefully.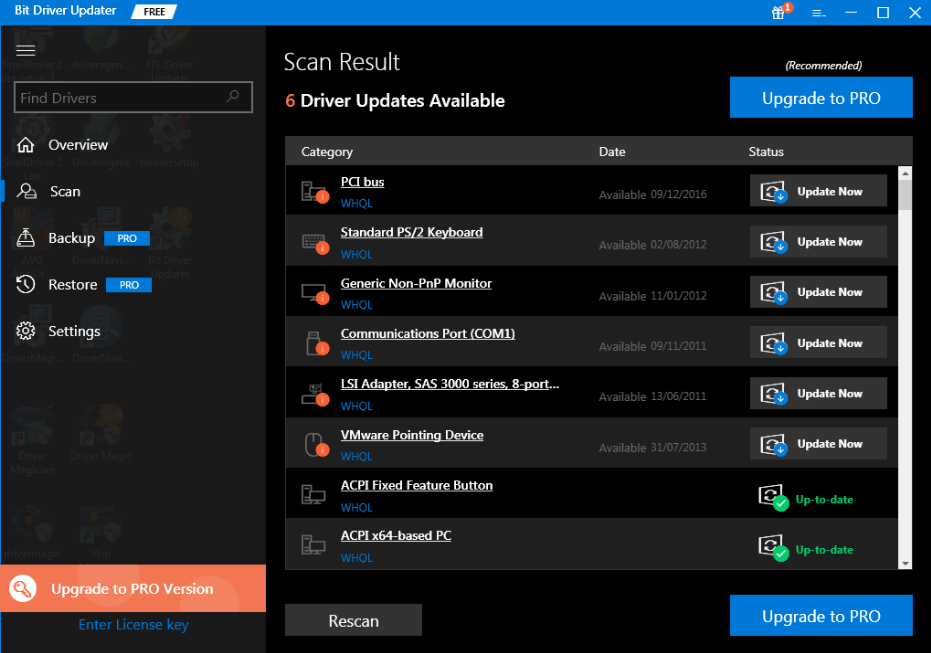 Step 4: After reviewing, click on the Update Now button that appeared next to the drivers. Or, to perform driver download for all the drivers just in one go click on the Update All button.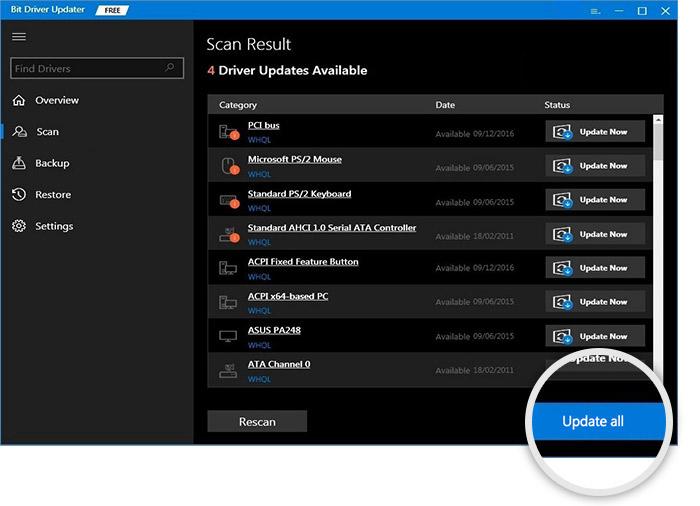 If you want to access the high-level features of Bit Driver Updater, then purchase its pro version and get unlimited access.
Read More: Download, Install & Update Dell Inspiron 1520 Drivers
---
MTP USB Device Driver Failed Error On Windows 10/8/7
When the MTP driver fails to install, then you aren't able to transfer the media files from Android to PC. Hence, to ensure effective transfer communication you have to make sure that the MTP USB device works accurately. And, just in case, if you are undergoing an "MTP USB Device failed error" then try the above-mentioned methods to diagnose the issue.
However, you do not need to try all the methods, just continue reading until you get the appropriate one. So, that is it, if you think we have forgotten something to mention then don't hesitate and tell us in the comment box below. We'll surely hear you out. Lastly, do subscribe to our Newsletter and stay informed.
Harshita Sharma is a technical writer with quite a distinct understanding of the tech realm. She is a tech enthusiast who believes that tech knowledge should reach one and all and tries to convert the sketchy knowledge into the simplest possible form for making people understand the tech world better. When not playing with words, she loves to travel and explore new places. And, is a coffee & cricket connoisseur.
Subscribe to Our
Newsletter

and stay informed

Keep yourself updated with the latest technology and trends with TechPout.
Related Posts