Everything You Need To Know About FaceApp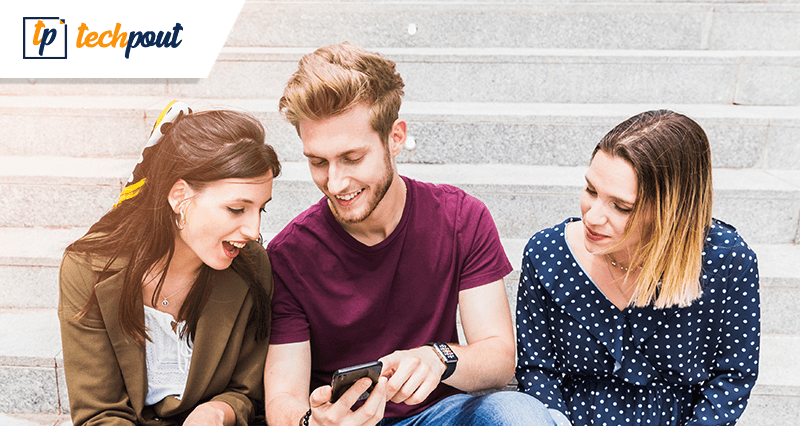 There's isn't a better time for people to transform their basic selfies into old aged glamour shots. And there is an app that helps you do that.
What is FaceApp?
FaceApp is a photo-morphing app developed by a Russian company, Wireless Lab. It consists of a variety of filters to transform your photos with fascinating alterations. It uses top-notch technology to map the pictures and bring out a realistic chance.
It also went viral almost overnight, just like the Prisma craze about three years ago.
These are the available filters that make up the FaceApp:
1. Age Filter
This is the filter that started the face app challenge on social media and is the reason for the immense popularity of this app. Using this, you can either turn yourself old or change yourself into a younger you.
2. Smile Filter
This is the coolest filter available anywhere. It actually turns a non-smiling face into a smiling one.
3. Hairstyle Filter
As you can guess yourself, this filter helps you to change your hairstyle into some glamorous ones.
4. Gender Swapping
With this app, you can even look someone from a different gender. And the change is uncanny.
How to Use FaceApp?
The first and foremost thing to do is to download FaceApp either through the Google Play Store or App Store. And after that, your filtering journey will begin.
Just open the downloaded app, click a picture (Your face needs to be inside the head-shaped overlay to track your features) or you can select a picture from your gallery (by swiping upwards). FaceApp will immediately begin to process the photo.
Now comes the hardest part, choosing a filter. You'll be offered an array of filters like old age, smile, and gender-bending. Just click on one and wait for your picture transformation.
After that, you can either save or share your beloved creations.
How does FaceApp work?
FaceApp is not the first photo editing app in the market, but it surely is the most impressive one.
It works on the path of Artificial Intelligence and neural networks. It uses this power to detect the right spots for wrinkles, smiles, hairline movement, and other features on the face. Further, it analyzes the differences in those sections when applying the filters.
It maps your face, renders it, and then showcases a photo with an eerily accurate result.
Why FaceApp is facing a bit of backlash?
FaceApp fell into the hole of privacy destruction. Users all over the world are worried that this app allegedly uploads full camera roll pictures to remote servers and the creators are harvesting Metadata from their photos.
We don't know the extent to which all this is actually true. Its creators say that the app just keeps the pictures that have been edited on to the cloud.
There's also a controversy regarding its terms and conditions.
All in all, we might have to wait a bit to come to a proper conclusion.
What are FaceApp alternatives?
On the off chance that FaceApp stops working (a very low probability), it's better to have some substitutes to sate your face swapping wishes:
1. Snapchat
Basically, the first app that honed our love for filters. Its various lenses make clicking selfies and snapping way much more fun. It is not as accurate as FaceApp, but it has a lot of exciting new filters and old ones (Don't forget the flower crown!)
Snapchat is one step forward than FaceApp as it's a social networking app too.
2. Aging Booth
This app came out almost 9 years ago and currently ranks #2 in the App Store. It hasn't even been updated in the last few years, but its features are top-notch as compared to the apps created in 2010. It does not provide realistic transformations; instead, its effects look more cartoon-like.
3. Reflect Step I: Face Swap
This is an AI-powered face-swapping application and is based on machine learning. It lets its users swap any face onto their faces.
It does not simply copy/paste faces, but it swaps faces seamlessly keeping the colors, features, and expressions of the main face intact.
4. Photo Face Swap
This is another popular FaceApp alternative for users to change faces in photos. It lets you access photos from the gallery and swap faces in them. But there is a catch here, both the faces to be swapped should be aligned properly.
5. Oldify
If you're too into the "turning yourself old" trend, then Oldify can be your next buddy. This app turns your devices into an instant fast-aging machine. It also offers funny little animations for you to share with family and friends.
And this was our research on FaceApp that we wanted to share with you all. We hope that these FaceApp alternatives come in handy to you and you keep having fun with your pictures.
Diksha Lalwani is an aspiring content marketer and a self-declared bibliophile. An English honors graduate, she likes to keep up with the recent happenings around the world and form an opinion. Her interest in anything and everything tech made her follow the path into becoming a technical writer.
Subscribe to Our
Newsletter

and stay informed

Keep yourself updated with the latest technology and trends with TechPout.
Related Posts