How To View Private Instagram Profiles?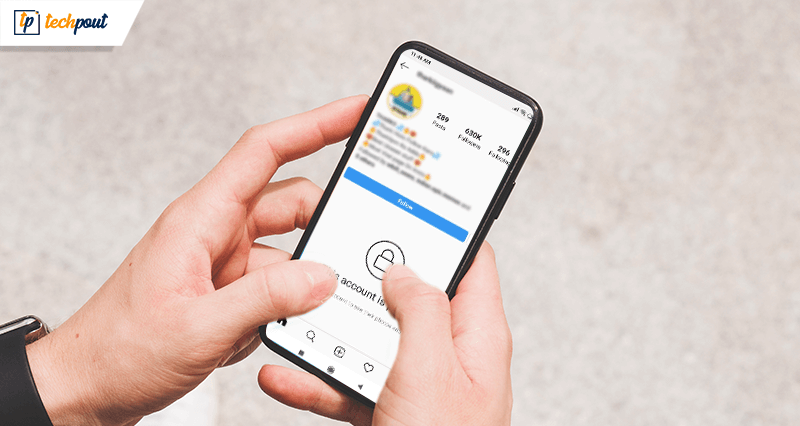 Instagram offers a never-ending platform to view your friend's profiles and someone whom you admire secretly.
With several attractive features, Instagram has become the favorite social networking site, majorly used to share pictures and videos. But wait, are you unable to view your ex's photos? well, she must have set privacy settings. Stay tuned to learn how to view private Instagram profiles. 
In addition to the genuine audience, there are a few disturbing elements that love to stock and view our private Instagram profiles. 
With almost every user sharing their data and information on Instagram, Social networking sites are offering strict privacy settings to combat and reduce the degree of losses caused due to digital theft.
In this scenario, you cannot view the user's profile until and unless the account holder allows you to do so. It merely means that the account is a private account, and the pictures are not shared with you.
Types of Instagram Accounts
Public Account: In this type of account, everyone can visit your profile and see your posts and pictures freely. Finding and following a person is pretty easy with such profiles. 
Private Account: In such profiles, users can set advanced and strict privacy settings to restrict their profile access. Doing this will stop any unwanted viewing of private Instagram accounts without human verification. 
Well, to your surprise, viewing private Instagram accounts is no more rocket science, and many methods can be used to do so. Let's have a look at them now.
How to View Private Instagram Accounts? 
If you want to learn the trick of viewing someone's account and see if there are any methods to peep into private accounts, then we have got the complete information for you. Let's see the various techniques now.
1. Ask the Account Holder Directly
One of the most straight forward and easiest ways to view someone's profile is to ask the user directly. To do so, follow the necessary steps mentioned below.
If you wish to view a private profile, and see pictures, it can quickly be done by sending a follower request. The user will get a notification of your request, and upon acceptance, you will get the viewing rights.
Another method of doing so is to send a private message. However, its acceptance lies entirely on the discretion of the account holder.
2. Make a Fake Instagram Account
Since this method involves intruding into someone's privacy, it is considered as an unethical practice and is not a recommended method however if you are not lucky enough with the first methods you might consider creating a fake Insta ID that has higher chances for getting approved so that you may view pictures and posts. Ensure that it looks real by adding an attractive and genuine looking bio.
You may consider making a female's account as it has a higher chance of getting approved.
Follow basic social networking etiquettes, do not send any untimely requests. 
Keep your account private to increase the curiosity level.
3. Use Instagram Profile Viewer Tools
If you are still struggling with the answers to questions related to, how to view private Instagram? Consider taking the help of a tool that can help you in viewing private Instagram accounts. But remember these are not recommended methods, but you may still try and see if it works for you. 
#1. Private Insta
One of the most widely used tools. All you need to do is copy and paste the username of the person profile you wish to see. You will be asked to fill a general survey form post which it directs you to the user's profile with full access to view the posts and pictures.
#2. InstaLooker
Another most widely used and trusted app for viewing private accounts is InstaLooker. With this tool, you can peep into various accounts with a few simple steps. Necessary steps include entering the username and hitting on the Start Viewer Option, doing this will start the decryption process, thereby providing access to a private account.
#3. WatchInsta
Next on the list is WatchInsta, It guides you with clear instructions and steps on how to view a private Instagram account. It also gives an extensive list of general FAQs related to similar queries.
#4. InstraSpy:
Another well-known name in this category is InstaSpy. Additionally, it also provides vast information about how to view private Instagram accounts without human verification? How safe is it? What are the steps involved? If you feel satisfied with the given guidelines, you may go ahead and try unlocking private profiles in a matter of seconds.
Wrapping up
All the methods, as mentioned above, can be used to view private Instagram accounts. However, the first method in the most secure and legitimate one. 
Experts recommend that you might consider using the second option, but the last one should be avoided in light with the high number of issues attached to it.
Prachi Dani is a technical content writer who specializes in areas of science and technology. She is highly up to date with technological transitions and transformations. Writing is not her passion but the only thing that carries satisfaction in life. If not writing, you may find her engrossed playing action games on her treasured smartphone.
Subscribe to Our
Newsletter

and stay informed

Keep yourself updated with the latest technology and trends with TechPout.
Related Posts