Combin Scheduler Review: Features, Specifications, Price & More

If you are an avid Instagrammer, then one thing is certain that you need to be active on the Instagram platform regularly to engage your followers and hold their interest. It can be quite a painstaking task.
After all, who can squeeze in so much time in their busy life to create interesting content, post a bunch of them on Instagram habitually, update the Stories, and then respond to loads of comments?
Another constraint that Instagrammers face is the inaccessibility of the Instagram app on the desktop and laptop. Therefore, posting on Instagram frequently can pose a big challenge to many content creators.
So, wouldn't an application that can cater to all the above needs seem like a blessing to you?
Wondering how to get your hands on such an application?
Well, the Combin Scheduler can be your genie that can grant not just three but plenty of wishes related to gaining fame on Instagram. Let's know how Combin Scheduler can make your life easy by handling your Instagram post publications and updating the Stories like a pro.
A Comprehensive Guide To The Combin Scheduler
Time and again, Instagrammers have faced significant hurdles for promoting their business or creativity through the platform of Instagram. So, a scheduling tool can replace the manual effort by curating and organizing the posts and Stories synchronously.
What Is The Combin Scheduler?
It is a marketing tool for Instagram that can aid in scheduling Insta posts and Stories and publish them automatically. Creating inspiring and appealing Instagram feeds is no longer tough if you acquire this app.
Plan your Instagram posts & Stories conveniently in advance, organize and streamline the order of publications, update the Stories in bulk, and do a lot more with this commendable app.
You can download the Combin Scheduler app from the main product page and install it on your system.
After installation, you can log into the app with your Instagram credentials. If you have set up a two-step verification for your Instagram account, then you will receive an OTP on your mobile number that will help you log in successfully and get started with your work.
Before we dive deeper into the product features, offerings, the merits and demerits of the application, we would like to enlighten you on the beneficial aspects of using a scheduling tool, if you have not already fathomed it.
Beneficial Attributes of a Scheduling Tool:
Saves time
Facilitates bulk upload of photos and videos to IG Stories
Streamlines the order in which content gets published
Reduces manual effort by automating post publication
Makes the Instagram profile visually appealing
Facilitates posting from Windows PC or Mac conveniently
---
Combin Scheduler Overview
Here is the general overview of the Combin Scheduler program and details about the subscription plans.
Developed by – Combin
Latest Version – v1.3.2.750
System Requirements
| | |
| --- | --- |
| Operating System | Windows 8 & above, Mac OS 10.13 & above, Ubuntu 18.04 & above. |
| RAM | 4 GB |
| Disk Space | 2 GB |
Pricing Structure
| Package Name | Meant For | Price | What it includes |
| --- | --- | --- | --- |
| Starter | Individuals with 1 account. | Free | Management of 1 IG account3 posts publishing per week15 IG Stories per weekLocation taggingBulk image uploadingLink update in Bio |
| Personal | Individuals or businesses with 1 account. | $7/mo | Management of 1 IG accountUnlimited posts & StoriesLocation taggingUser taggingBulk image uploadingLink update in Bio |
| Business | Individuals or businesses with multiple IG accounts. | $21/mo | Management of 5 IG accountUnlimited posts & StoriesLocation taggingUser taggingBulk image uploadingLink update in Bio |
Impressive Attributes of Scheduler:
As soon as you open the application, the main window features the following:
Main menu
Calendar (for future posts and Stories)
Control Panel (aids in switching between accounts and publications).
A purple bar (displaying subscription information and the number of publications available).
Below is the detailed description of the prime features of the Combin Scheduler tool.
1. Schedule a Post for Immediate or Future Publication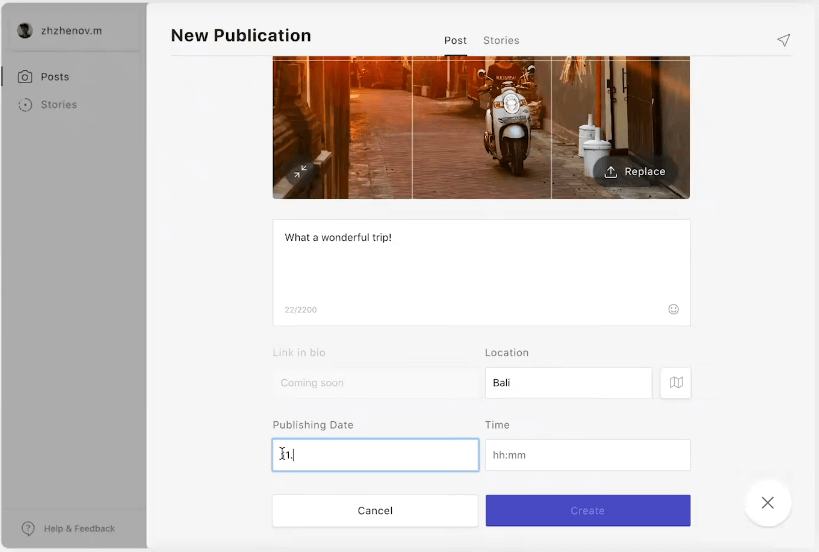 For those who post more than twice a day, this could be a cumbersome affair, especially when you don't have much time. Sometimes we may be caught up for days and it is then that we may need an additional hand.
Here is where you can use Combin Scheduler to schedule your posts without fail. You can select the time and the date whenever you want them to be published whether immediately or in future. You can schedule posts for publication over the next few weeks or even up to months.
---
2. Completely Automated Publication of Posts
Select the image, select the date and time when you want the post to appear and Voila! You are good to go.
So, this can be done whenever you have some free time to sit and work around the posts you want to appear on your Instagram profile page.
In the caption template, you have the provision to write 2200 characters. You can format the text as you wish and add emojis too.
The in-app feed preview provides a visual of how the feeds would appear on your Insta profile after publication. You can style the grid layout in a specific way and change it later as per your preference and needs.
---
3. Image Size Editing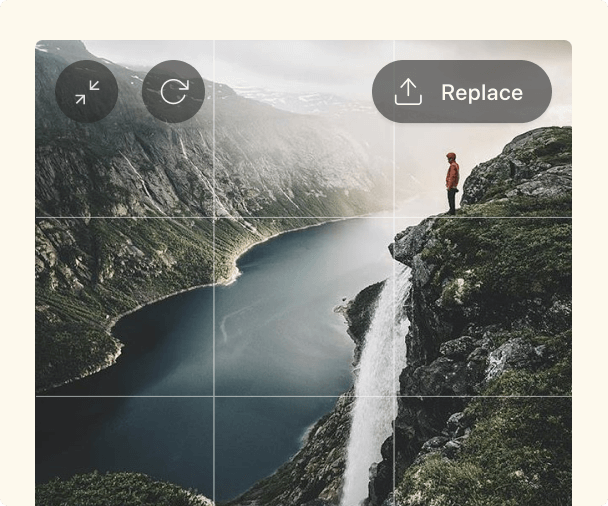 You can even pre-set the aspect ratio for future posts. 16:9 is an aspect ratio that suits well for Instagram. It is due to this reason that you may need to resize your image.
Use Combin Scheduler to resize the images so that they fit accurately on Instagram. Crop or zoom, make it square or vertical, arrange it in the portrait or landscape forms with Scheduler.
---
4. Location Tagging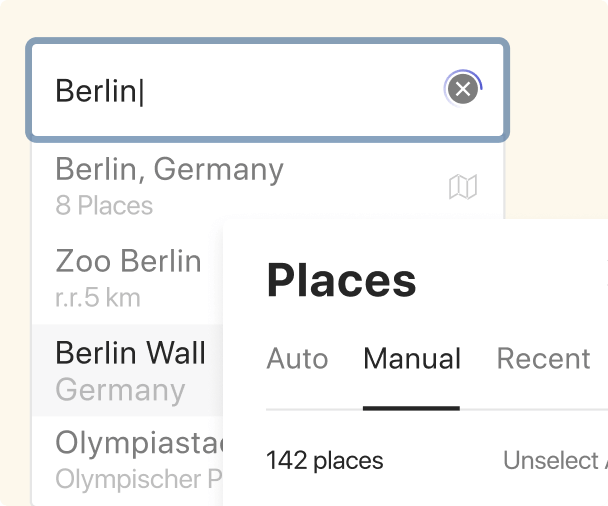 You can always tag a location alongside your photo. To do this, all you need to do is specify the location of the post in the Combin Scheduler.
This can help attract many followers to your site given that the post would be flashed to the locals of that particular area.
---
5. Hashtags and Accounts Mentioning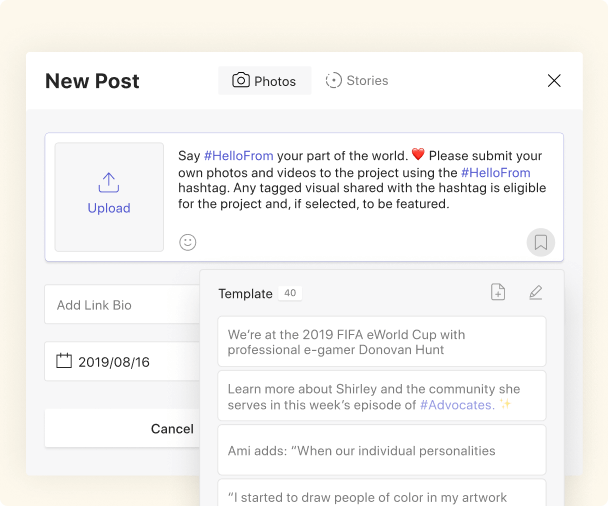 Drive more traffic by implementing hashtags and also by mentioning more people on your 'tag people' section.
Hashtags are how many people try to search for better content. It is, thus, important to use as many hashtags as you can.
The more the number of hashtags, the greater the reach of the posts. In general, an Instagram post can have upto 30 hashtags.
---
6. Upload Stories in Bulk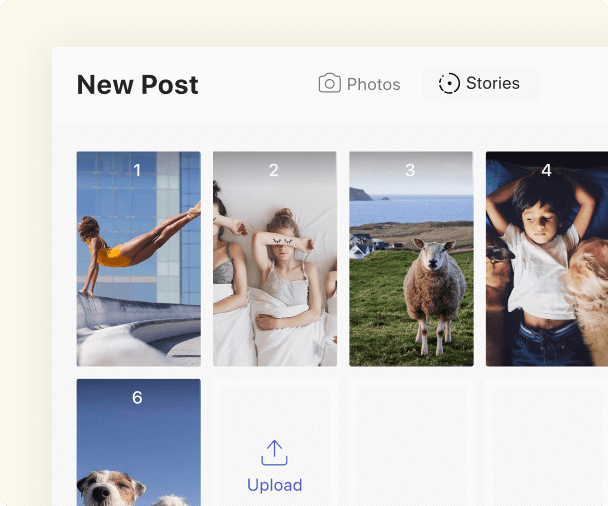 Upload multiple images or videos to feature on your Instagram Stories. IG Stories is an interactive and engaging way to stay in touch with your followers, give them a sneak-peak into your daily life, and build a relationship with them.
Insta Stories of public accounts also helps in gaining a lot of popularity and followers. Therefore, you can ultimately promote your products readily through Instagram Stories.
---
7. Repost on Instagram
Regramming is an easy way for users to re-share special memories and exquisite posts of friends and other followers on your Instagram page.
This feature is not directly available on Instagram and is, therefore, highly sought after by Instagrammers.
Combin Scheduler facilitates the reposting of user-generated content. Not only this, but it can also help in scheduling such posts for instant or future publication on your Instagram profile similar to original posts.
Therefore, it is quite a beneficial feature for businesses to gain free marketing for their brand and products.
---
8. Style Your Instagram Grid Layout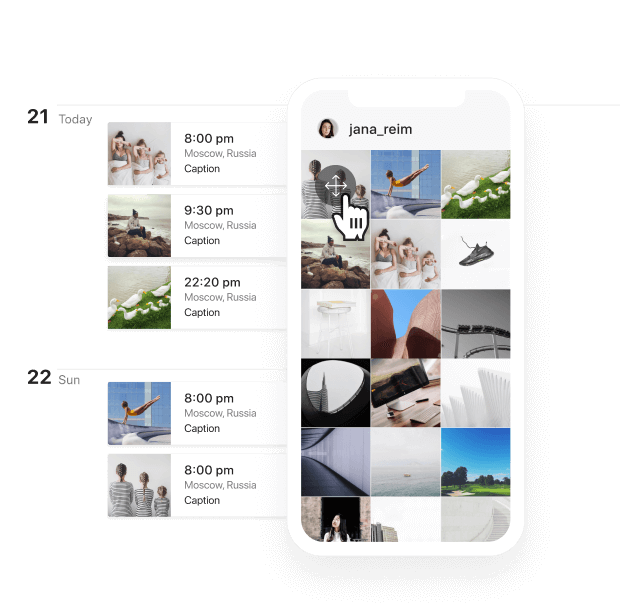 Create an attractive and cohesive Instagram profile grid with visual voice to get more attention from potential followers. Having a visually attractive Instagram grid not only sets you apart from competitors but also makes your content strategy planning and scheduling posts easier.
---
9. Attractive and Simple Interface
The user interface is extremely beautiful, simple, and easy-to-use. You would not face any difficulty while navigating through the tool and completing your work.
---
Merits & Demerits of Combin Scheduler
As you are now thorough with the features and functionality of the Scheduler, we would now like to draw your attention to the pros and cons of using this application.
Merits of Combin Scheduler
Combin Scheduler is completely safe to use as it doesn't contain any malware or spyware.
Two-factor authentication keeps your Instagram posts safe and secure.
Your passwords and data is absolutely safe as they are neither stored nor shared with third-parties.
Cost-effective subscription plans are well-suited for managing Instagram posts & Stories of individuals as well as businesses.
Saves a huge amount of time and effort.
The in-app calendar helps to preview the layout of future posts.
A support team is available to troubleshoot app issues via email.
Demerits of Combin Scheduler
Combin Scheduler is available only in the form of a computer application. Users can't access it via the web browser or any other kind of platform or device.
---
Final Verdict
Combin Scheduler was designed and developed to help business entrepreneurs, social media managers, bloggers, Instagram influencers, artists from various walks of life, professional or amateur photographers, and bloggers to create and maintain continuous activity on Instagram.
This is because Instagram uses a particular algorithm that rearranges Instagram posts based on past interactions between the author and the post viewers as well as the publishing frequency.
Therefore, to have a wider reach and huge fan following it becomes mandatory to keep posting interesting content daily in the form of videos and photos as well as blogs on Instagram.
Combin Scheduler exactly lets you achieve this without any hassles, time-loss or manual effort. With the Combin Scheduler by your side, you can never be behind in promoting your business or talent and quickly catch the attention of the target audience. The app is affordable and lets you achieve your goals smoothly.
Snigdha is a technical content writer with expertise in the field of science & technology. Though she has a very diverse academic and professional profile yet she finds writing to be a creative form that she was unable to explore so far. When not writing, she can be found indulging in other forms of creativity like painting or travelling.
Subscribe to Our
Newsletter

and stay informed

Keep yourself updated with the latest technology and trends with TechPout.
Related Posts