Check out the list of 8 best Wise Game Boosteralternatives that you can try on your Windows PC to improve the gaming experience.
The entire thrill of playing games on a laptop or PC can completely get spoiled when a game starts to crash or lag. No doubt, how annoying it is to face such problems while playing a game on a Windows PC. And, here game optimization software like Wise Game Boostercomes as your savior. Wise Game Booster is one of the best free PC software that helps you optimize and enhance your PC to let you play games effectively without any glitches.
This Windows game booster software automatically scans your PC for the games you have installed on your PC. But, sometimes it lags recognizing every game, and that is not a major issue, you can add the missing game manually by yourself. Since Wise Game Boosteroptimization isn't always working fine which made users search for alternatives to it.
If you are also searching for Wise Game Boosteralternatives, then your search ends here. In this guide, we are going to discuss the most deserving apps that you can try.
A List of 8 Best Wise Game BoosterAlternatives You Can Try in 2022
Look no further! Here check out the list of best alternatives to Wise Game Booster 2022.
1. Bit Game Booster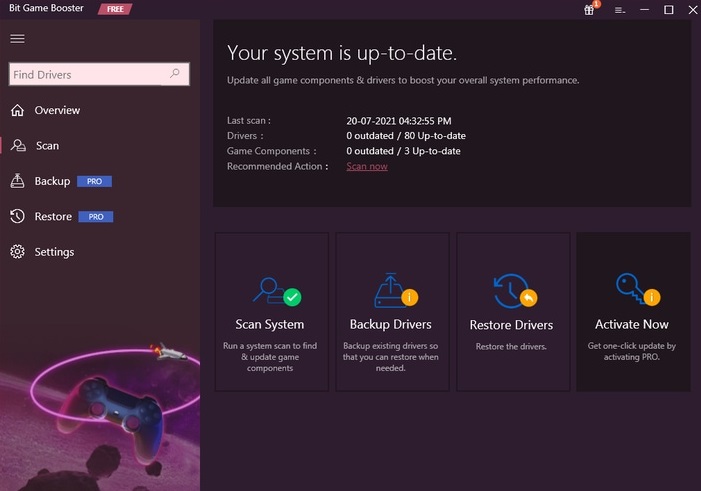 Bit Game Booster, the most dedicated game optimization software to provide exceptional gaming performance. We listed Bit Game Booster at the first position on our list of best game boosters for Windows PC.
Possessing a super-friendly user interface, developed by Bit Guardian, the software is designed only to help users enhance their gaming experience by getting the most out of the GPU. Moreover, the game helps you easily run old games on PC. If you want to level up your gaming journey by boosting the overall performance, this lightweight game booster certainly deserves a try at least.
Key Features of Bit Game Booster:
Automatically updates the outdated game components.
Deeply scans the entire PC to locate every trace of hardware devices that are directly affecting the effective gameplay.
Comes with a default driver repair & update wizard.
It has an auto backup and restore tool.

---
 2. JetBoost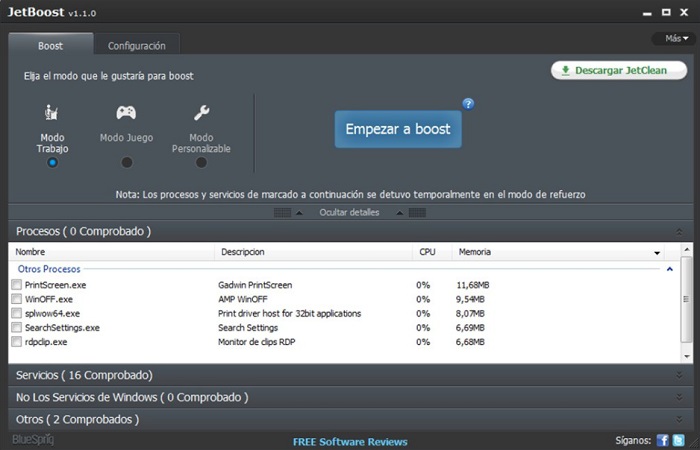 Another similar software like Wise Game Booster is JetBoost, perfect software for Windows 8, 7, or older versions. It is basically a system utility tool that shuts down the unnecessary processes which are slowing down your PC and negatively impacting your game. This Windows-based game booster software thoroughly scans all running programs, services, and processes on your PC. Later on, classify them into 4 different sections and free up the occupied resources by closing them that are no longer needed.
Key Features of JetBoost:
Its interface is easy to use with a user-friendly design.
Provides you with numerous customizable game boost options.
Possesses one-click functionality.
https://jetboost.en.softonic.com/
Also See: 12 Best Game Booster Apps For Android In 2020 
---
3. Crynet Game Booster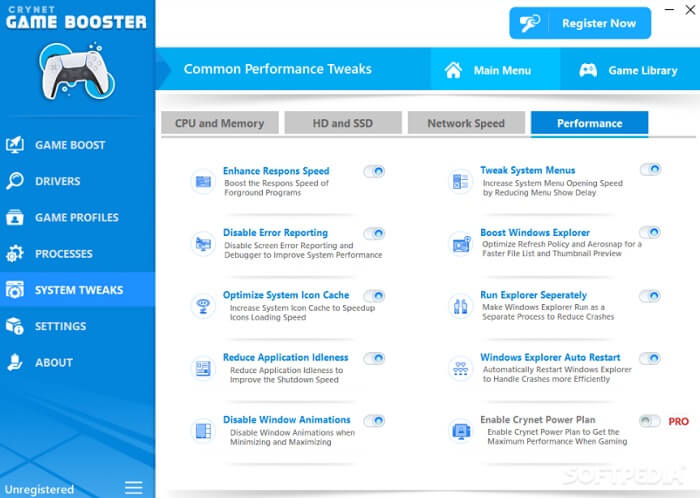 Next on this rundown of the best Wise Game Boosteralternatives, Crynet Game Booster. A powerful application to maximize your system performance by closing down all the unnecessary processes that are killing your system resources. This works by eliminating the RAM and processor usage to enhance the game performance. It automatically starts boosting your game as you open a game. If you are looking for apps like Wise Game Booster, then this can be your perfect fit.
Key Features of Crynet Game Booster:
In-built driver updater to keep your graphics drivers up-to-date.
Allows you to make or design custom profiles for any game.
Its advanced games library supports more than seven distinct launchers including Epic, Steam, Origin, Blizzard, GOG, Bethesda, and Uplay.
---
4. Game Fire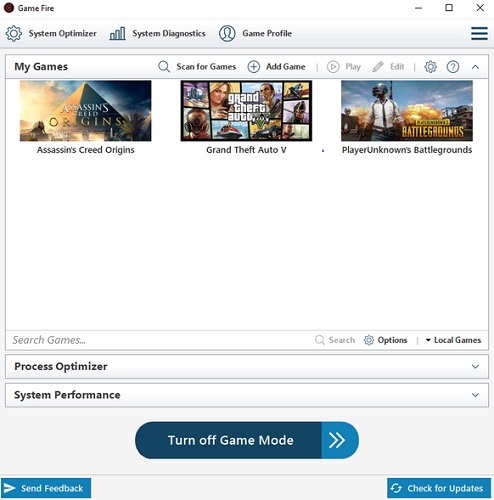 Game Fire is the perfect alternative for Wise Game Booster, as it's an application developed for the sole purpose of boosting your PC's efficiency while running games.
Game Fire bugs out all the insignificant background processes and shuts them down if they're not required for playing the game. This tool also defragments selected files and folders for a particular game, it also closes all the settings and toggles on Windows that are not needed for enjoying the game. Game Fire also shows system status that packs a list of all the programs which you might not be aware that they're running and stocking up on your PC's memory.
Key Features of Game Fire:
Mutual focus on software as well as hardware.
Optimum utilization of in-hand resources.
Shows system status.
Defragments selected files and folders.
https://game-fire.en.uptodown.com/windows
---
5. Razor Cortex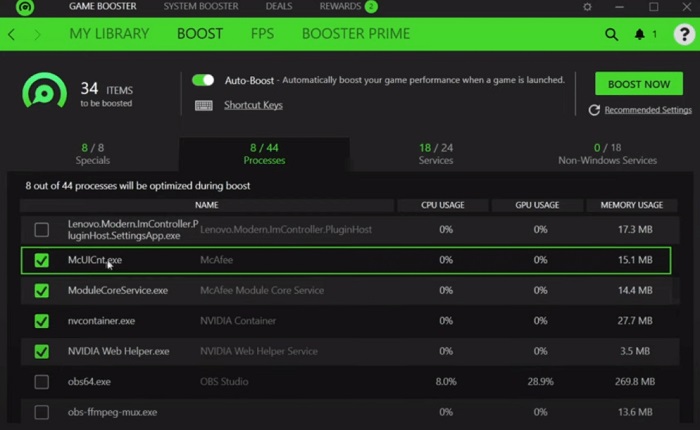 Razor Cortex brings the best out of your system. With Razor Cortex, enhanced gaming experience, faster system, and best game deals are just a click away.
Razor Cortex game booster helps your system to kick in its full potential and go beyond its own limits with Razor Cortex's backpack of optimization and performance-enhancing tools. Using this tool will help you to attain higher frame rates or cut down on those irritating load times.
Razor Cortex not just boosts your games, it also gives your system a much-needed tweak. With the Razor Cortex system booster, your system can become significantly fast and efficient. By cleaning junk files, every bit of your hard disk will be used and you'll get a much better PC.
You'll also be privileged enough to have your hands on the industry's best game deals and giveaways. Razor game deals' price comparison engine helps you to get the best games out there at a quite competitive price. Stay alert! or you'll miss out.
Key Features of Razor Cortex:
System and game booster both.
Best game deals and giveaways
Top-notch performance-boosting tools.
Helps your system to kick in its full potential.
Also See: 13 Best Free PC Sound/Volume Boosters For Windows 10 
---
6. GameLibBooster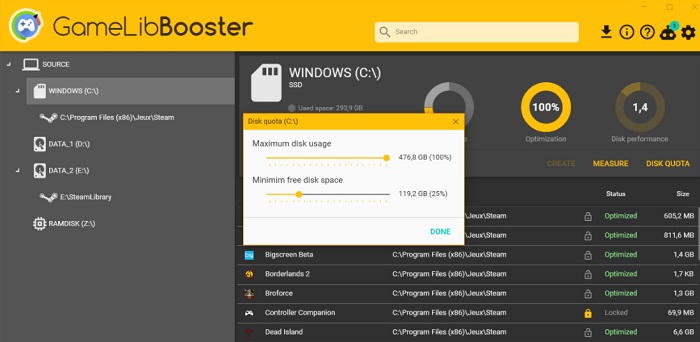 GameLibBooster is an optimization tool that helps its users to make the most out of their computers. This tool analyzes drives, game structures, and then ensures that you play your game on the most suitable drive.
This may seem a minor tweak to you, but the change is robust and noticeable. Like, when a game moves from HDD to SSD the game becomes 2 or 3 times faster. GameLibBooster can even use a RAMDisk to get a better performance enhancement.
Key Features of GameLibBooster:
Quick game loads
Efficient disk-space consumption
Easy configuration
Automatic function
https://www.nurgo-software.com/products/gamelibbooster
---
7. Smart Game Booster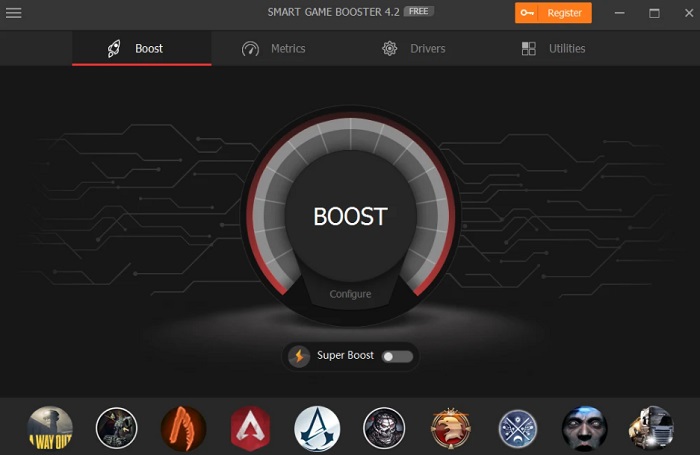 Smart game booster is one of the best Wise Game Boosteralternatives. This application provides higher FPS to its users by tapping into the full potential of CPU and GPU. This also allows higher quality animations with less tearing and lower system latency.
It can also increase your whole gaming experience by a simple one-click on the "Boost" button.
Smart Game Booster also lets its users modify overclocking by tweaking options that need a boost.
It also optimizes PCs to avoid frequent crashes and lags. This tool also has the ability to automatically tap your PC into the gaming mode and disable background programs and processes, resulting in more disk space and faster operations.
Smart Game Booster also protects your system from malware and hackers by enabling a firewall, anti-virus, and other such protection tools. Other than that, a simple scan can remove privacy leaks and protect your game account.
Key Features of Smart Game Booster:
One-click boost
Free driver updater
FPS and temperature monitor
System booster
Gameplay recorder
https://gamebooster.itopvpn.com/index.php
---
8. PC Booster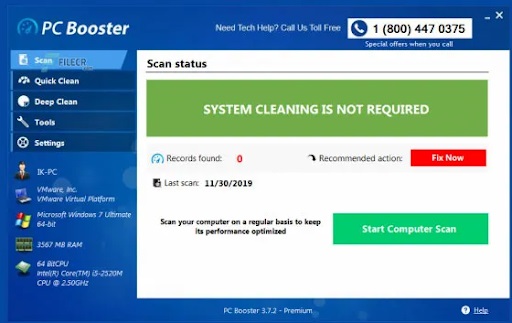 PC Booster may look like antivirus software by its interface, but instead of a virus, it scans the areas of your computer that might need a little optimization. PC Booster has all that's needed to stabilize, optimize, and customize your gaming experience.
For example, if you're going through frequent crashes while playing a game, PC Booster can help you by stabilizing your system. If you're going through slower game loads, it'll optimize your computer to make it run faster.
This can be the most-friendly alternative of wise games booster. However, some tools of this software may seem unnecessary or not useful enough.
Key Features of PC Booster:
Optimizes major portions of your PC.
Solve frequent system crashes.
User-friendly interface.
Also See: How To Fix Windows 10 PC Restarting While Playing Games 
---
Which is the Best Wise Game BoosterAlternative in 2022?
So, these were some of the best Wise Game Boosteralternatives that you can consider in order to speed up your gaming performance. If you are looking for dedicated software that takes your gaming experience to another level, then you should give Bit Game Booster a try. This well-known game booster offers a high FPS rate and kills unnecessary applications that you no longer need in order to make your gameplay more stable and smoother.
That's all! We hope you liked the information provided above. Do tell us in the comments below, "which game booster did you try?"
If you need further assistance, contact us through the comments below. Lastly, do subscribe to our Newsletter and follow us on our Social Media: Facebook, Twitter, Instagram, and Pinterest.
Harshita Sharma is a technical writer with quite a distinct understanding of the tech realm. She is a tech enthusiast who believes that tech knowledge should reach one and all and tries to convert the sketchy knowledge into the simplest possible form for making people understand the tech world better. When not playing with words, she loves to travel and explore new places. And, is a coffee & cricket connoisseur.
Subscribe to Our
Newsletter

and stay informed

Keep yourself updated with the latest technology and trends with TechPout.
Related Posts