If you're not good at disguising your voice but love playing a prank on your friends and relatives, then a voice changer is a must-have app that can help you generate tons of fantastic and funny sound effects for your voice.
However, finding the perfect funny voice changer or prank caller on call that lives to your aspirations is never easy; but a dedicated call voice changer app comes handy for people who love to pull a prank on someone and get out from boring situations.
With the plethora of free voice changer available online, it gets tough to choose the best one. However, you don't need to worry anymore as we've done all the heavy lifting to help you find your perfect partner in crime.
Here's the list of best voice changer apps during a call for both Android and iPhone.
Let's jump right into the world of voice-changing apps for Android.
Best Voice Changer Apps For Android:
1. Voice Changer With Effects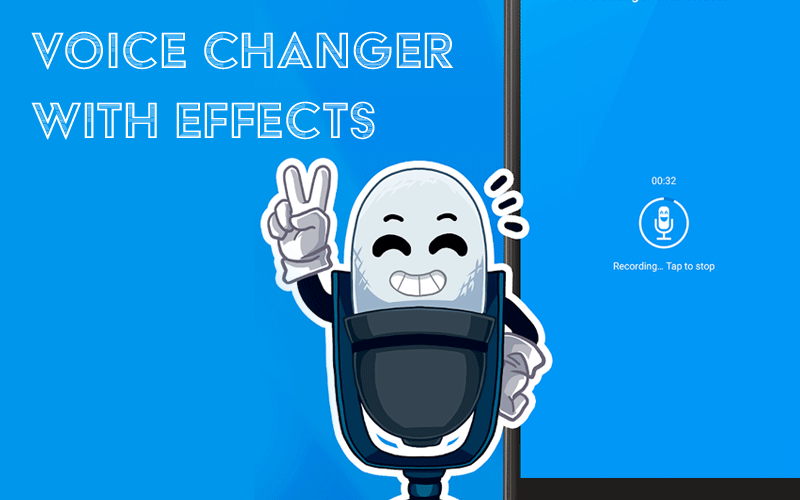 With more than 50 million users, this app has been rated as one of the world's most popular voice-changing app to make your voice high and funny during calls.
It allows users to modify their own voice with more than 40 voice effects. The modulated recordings can be shared on social media with an amusing image for some light-hearted fun.
2. Best Voice Changer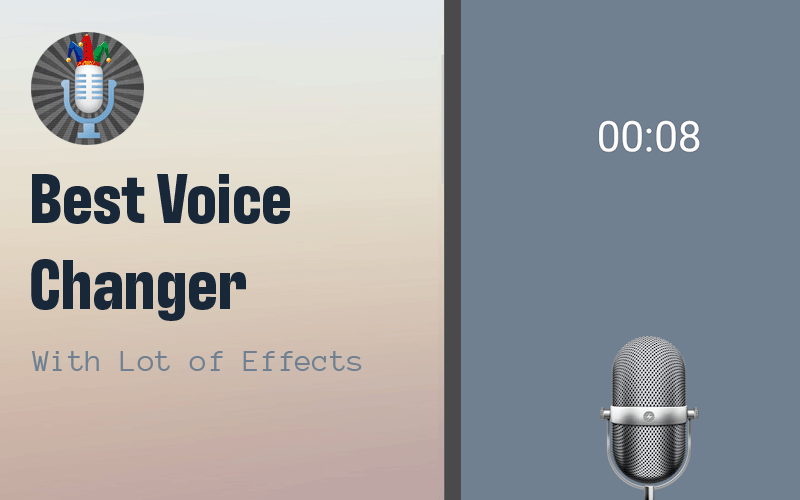 If you're specifically looking for an app to easily change your voice during a phone call, then the best Voice Changer could be the perfect option for you.
The best thing about this app is that it's completely free to use; allowing you choose from a variety of vocal effects to make yourself sound like the God of Death, a Monster, an Alien, a Drunker, and more.
3. Voice Changer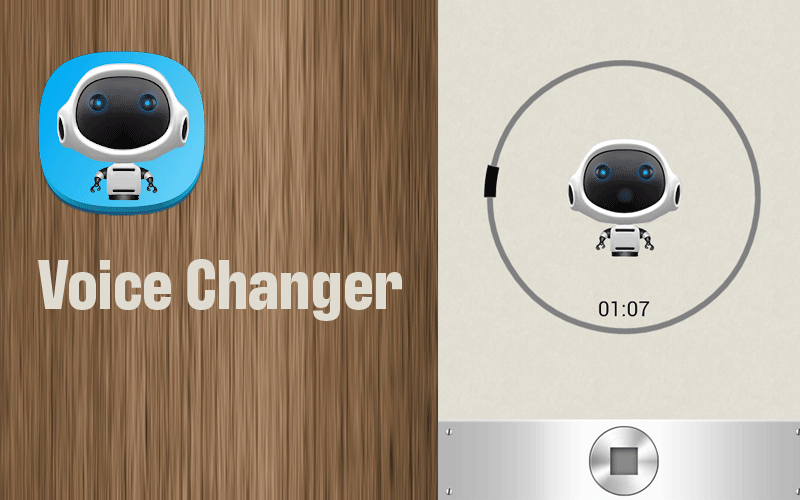 Voice Changer by AndroidRock is a very simple and easy-to-use app to change your voice during a real phone call by applying effects on the audios.
Voice Changer offers some of the most genuine robotic effects among all voice change apps to make your voice high, funny, deep, and scary.
You'll be able to record your voice and sound like many different things, from a chipmunk to a devil.
Read More: Best Job Search Apps For Android & iPhone
4. Voice Changer During Call Male to Female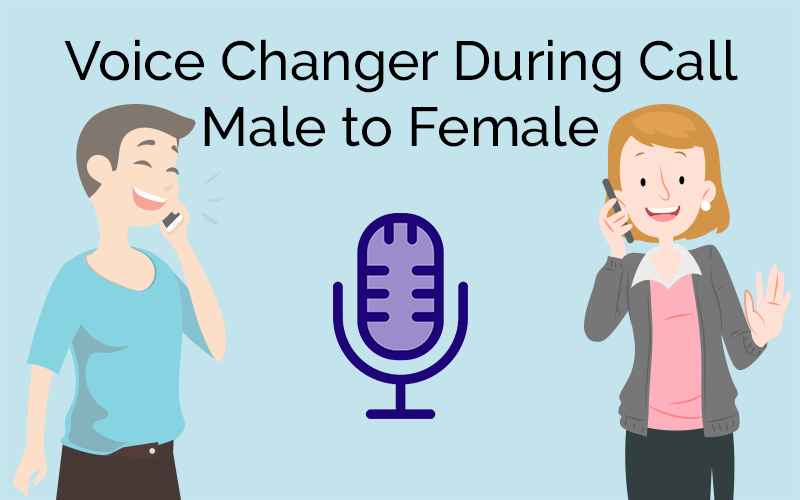 This is another voice-changing app with you that can change your voice from male to female during a call to make a funny prank and to have fun.
However, this app does not let you record calls as it's just a live call voice changer for Android.
This funny app provides you the easiest way to pull a prank on your friends & family, especially when you acquire a new mobile number.
Best Voice Changer Apps For iPhone
1. MagicCall – Funny Calling App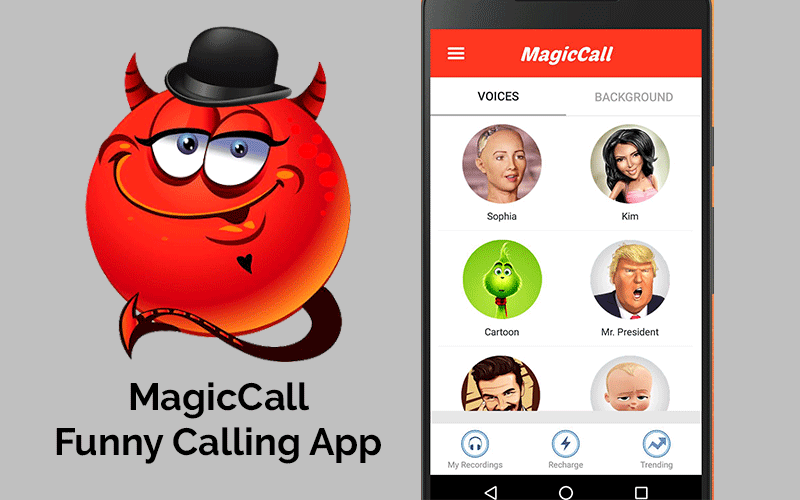 MagicCall is one of the most popular celebrity voice changer apps which allows you to make calls in different voices & play musical sounds in the background during calls.
MagicCall offers a variety of different sounds and voices you can choose from, including happy birthday, traffic, romantic, male to female voice, cartoon, more.
Using this funny app, you can make a boring conversation interesting by making calls in different celeb voices like Kylie Jenner, Katy Perry, Ed Sheeran, Justin Bieber, Selena Gomez, etc.
2. Funcall – Voice Changer & Rec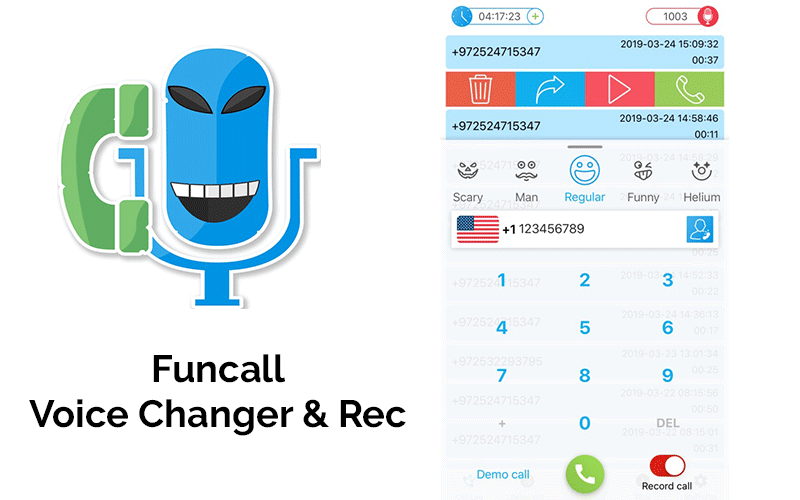 Funcall is a simple voice changer app with you can easily change your original voice tone & play funny recorded sounds during a real phone call.
With this amazing app, you can apply amazing sound effects during a real-time conversation and make yourself sound like a werewolf, monkey, cat meow, scary zone, and dog bark.
Read More: Top Instant Messaging Apps for Android & iOS
3. Call Voice Changer – IntCall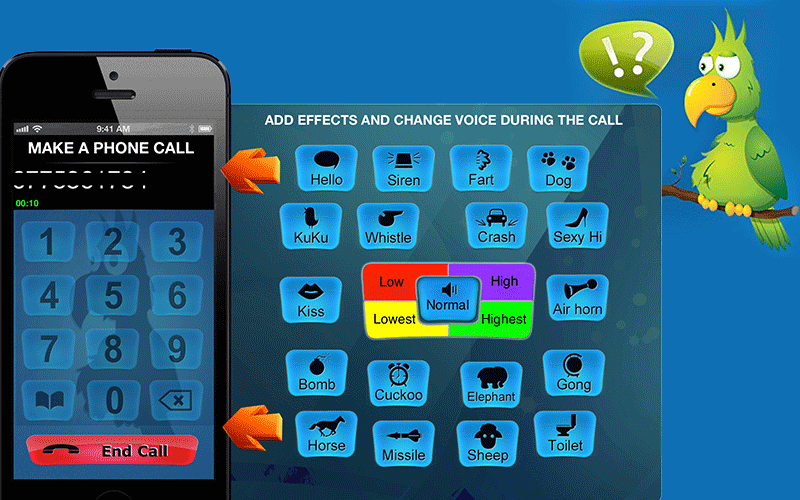 With more than 10 million downloads, Call Voice Changer has been rated as one of the funniest apps to make your voice high and funny during a real phone conversation.
You can make phone calls funny by playing real-time sound effects like greeting, cartoon characters, birthday songs, and more.
In light of this, users need strong Internet connectivity before using the app as it connects the calls through the Internet using a VOIP.
So, the aforementioned apps are some of the best voice changer apps during calls for Android and iPhone on the basis of ease and popularity.
You can get all of these voice-changing apps on the Google Play and iTunes App Store for free; pick your favorite and start pranking your friends in a real phone call.