Best Video Repair Software for Windows PC [Free & Paid]

This article offers the top-notch video repair software for Windows PC (free & paid). Download the best video repair tool to fix your damaged video files. 
Did your cute cat video got corrupted? Or are you facing such hassles with your other videos? Stay calm, as we're going to solve all such problems in just a few minutes.
Videos are more than moving photos, they're memories and the essence of our past. So, we value your memories and the videos that store them. People often complain that their videos get corrupted and they can't view them anymore. Don't worry, as we're here to help you out. Here, we are listing the 8 best video repair software that can truly help you to repair your corrupted videos.
But, before jumping onto the list of video repair software for PC, let's take a quick look at some common causes that might be behind the corruption of your precious videos
Some Common Causes For Corrupted Videos:
One of the most common reasons for corrupted videos can be a virus attack.
Using unprofessional video converters can also be a reason for your corrupted videos. They might not only corrupt your videos but also give you an unconverted video.
An Operating System(OS) crash can also corrupt your video files.
A sudden power cut while playing videos can also render you a corrupted video file.
So, these were some common mistakes that people make while playing video files. Avoid them and let's proceed to the list of our best free video repair software.
A-List of 8 Best Video Repair Software for Windows PC 2022
After a thorough analysis, we have shortlisted the 8 most deserving video repair software that you can try to fix your damaged or broken video files. Now, without further ado, let's get started:
1. VLC Media Player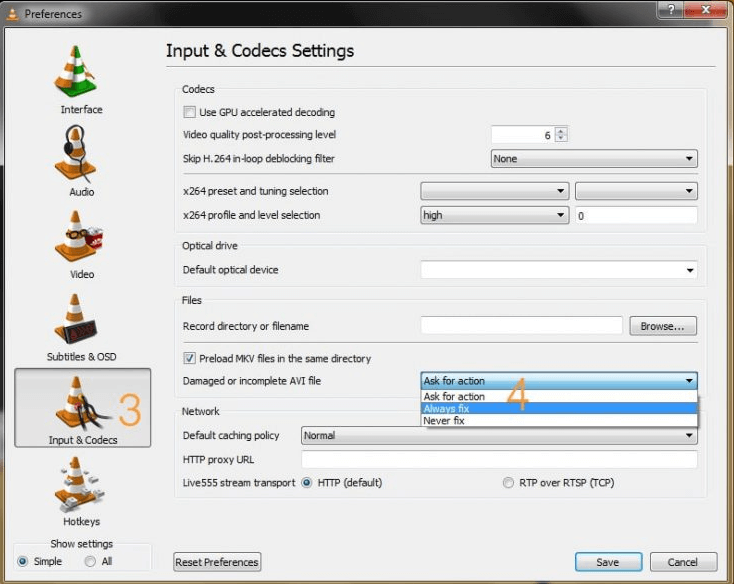 VLC Media Player is an open-source, free, and cross-platform multimedia player and utility that allows its user to play most of the video and audio files, DVDs, CDs, VCDs, and so on.
VLC Media Player also serves to be a robust video repair software that can aid you in repairing your corrupt and faulty videos. In addition to that, it also repairs broken AVI (Audio Video Interleave) videos.
So, if you're playing your videos in VLC Media Player, you can also use it as a video repair tool for free to use.
Key Features of VLC Media Player:
An open-source, cross-platform media player.
In-built AVI video repair tool.
Compatible with most of the devices.
Also Read: Best Ways to Download Embedded Videos
---
2. Digital Video Repair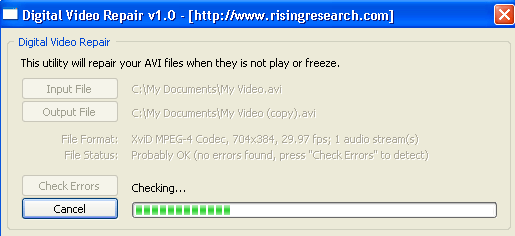 Digital Video Repair is a fabulous video repair software that has all the features a user may speculate in the best video repair software.
Any user can fix MPEG 4 and AVI videos in just some clicks by using Digital Video Repair.
This software is able to repair any video that's encoded by Xvid, DivX, MPEG4, 3ivx, and Angel Potion codecs. Digital  Video Repair can also fix MP4, MOV, and AVI video files that are unfinished and haven't been downloaded completely from the internet.
Key Features of Digital Video Repair:
A completely free tool that offers the features of premium video repair software.
It can repair videos as huge as 2GB.
Digital Video Repair offers multi-language support; Chinese, English, German, Italian, and Russian.
Can perform multi-video repairing at once.
---
3. EaseUS Repair Video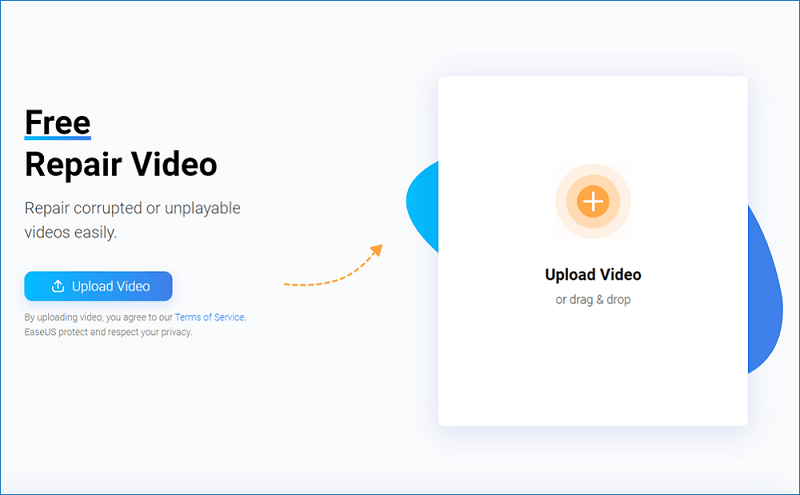 EaseUS Repair Video is a top-notch online video repair software that is totally free and easy to use. This video repairing utility is designed to repair video in all popular video formats such as MP4, MOV, GIF, and so on.
It only takes three-step to repair your videos in EaseUS Video Repair; Upload, repair, and finally, download. Yup, it's that easy.
You can also use this online free mp4 repair software to fix videos on external storage such as memory cards, hard drives, flash drives, and so on.
Key Features of EaseUS Repair Video:
Repair videos of formats like WMV, ASF, MOV, MP4, M4V, 3G2, 3GP, and more.
Repair severely corrupted videos by rebuilding header, frame, movement, duration, and sound damages.
Fix various corruptions of video files on macOS, Linux, and Windows OS.
Repair videos present on external storage media.
Also Read: Easy Online Video Editors
---
4. DivFix++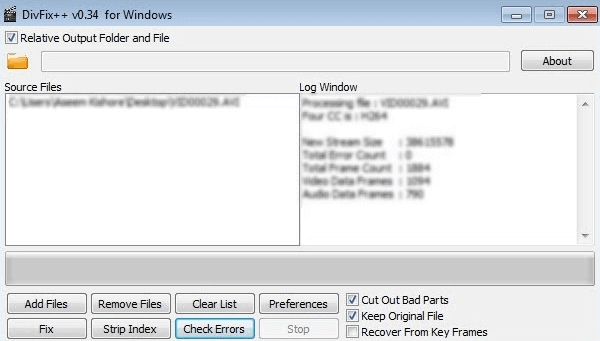 DivFix++ is one of the best free video repair software. It's quite useful because a user can use it repeatedly, as it is free. DivFix++ proves to be a great solution for problematic AVI files that are often corrupted or damaged.
Key Features of DivFix++:
Great at repairing AVI videos.
Allows video preview before saving videos.
DivFix++ is compatible with Windows, Linux, and macOS.
This video repair software is completely free and open-source.
---
5. Repair Video Master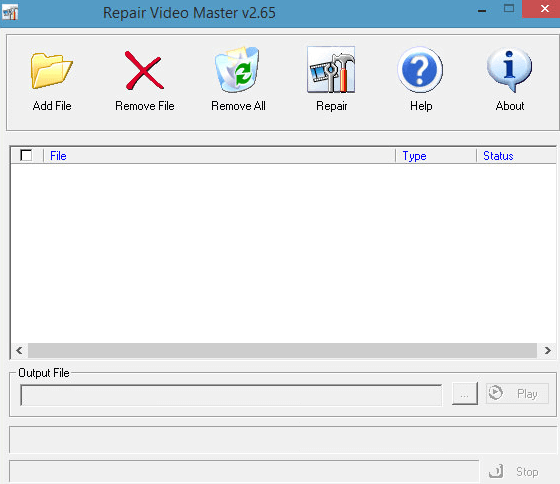 Repair video master is a great video repair software as it is light in storage and heavy in performance. This video repair utility is capable of fixing any corrupted, damaged, or faulty video files.
Repair video master supports all popular video formats such as AVI, DivX, Xvid, MPEG-4, RM, RMVB, ASF, WMV, WMA, and more.
Being an economical solution to your video repairing needs this software is best for partly damaged or corrupted video files.
Key Features of Repair Video Master:
Repair videos with great speed and precision.
Repair more than one video at the same time.
Offers a free version that supports videos of up to 2GB.
Repair video master is free to use, so you can use it repeatedly.
---
6. Stellar Phoenix Video Repair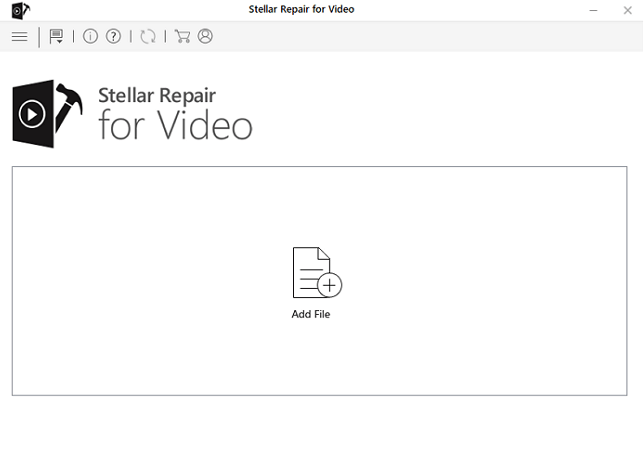 Stellar Phoenix is a robust yet easy-to-use video repair software that can be used to fix your broken, corrupted, or damaged video files. It can rectify videos that are unplayable in both Windows and macOS.
Stellar Phoenix Video Repair is capable of repairing multiple severed videos, at once. It can repair videos while capturing, transferring, video editing, converting, and other video files.
Key Features of Stellar Phoenix Video Repair:
This video repair utility supports all popular video formats like MP4, MOV, AVI, MKV, AVCHD, MJPEG, WEBM, ASF, WMV, FLV, DIVX, MPEG, MTS, and so on.
Able to repair multiple video files at the same time.
Offers video preview facility before saving.
Provides an advanced mode for repairing severely damaged videos.
Also Read: How To Download YouTube Videos For Free
---
7. Kernel Video Repair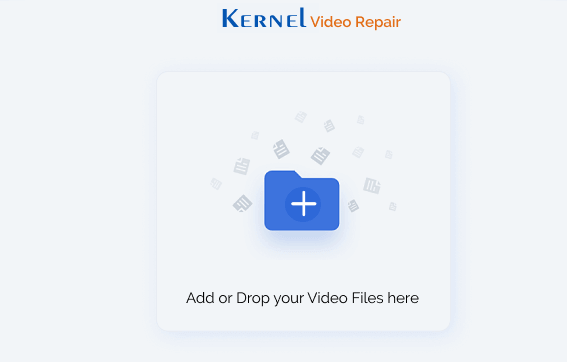 Kernel Video Repair is one of the most widely used free video repair software. But, in addition to being an amazing video repair software, it also offers some other cool features to its users. This software has the capability to repair any video file whether it is corrupted, broken, damaged, or inaccessible, Kernel Video Repair can fix it. And, that's why this software is one of the best video repair software for PCs.
It supports the fixing of corrupted videos in almost every format includes; MP4 files, MOV, MPEG, MJPEG, MTS, M4V, MKV, AVI, AVCHD, WEBM, ASF, WMV, FLV, DIVX, 3G2, TS, 3GP, and more.
Key Features of Kernel Video Repair:
Repair various videos simultaneously in one go.
No limit on the size of videos for repair( requires a premium version).
Any user with negligible technical knowledge can use Kernel Video Repair; thanks to its user-friendly interface.
This tool is compatible with Windows 10, 8,1, 8, 7, XP, and Vista.
Note: The free version allows only 30 seconds of video repairing. To go above that, the user has to opt for the premium version.
---
8. Remo Repair MOV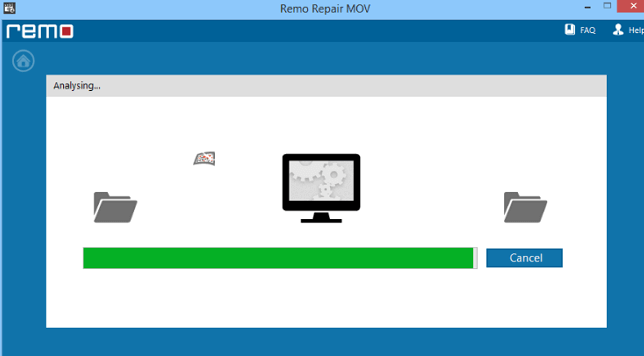 Remo is a top-tier video repair software that comes to your rescue whenever your video file gets corrupted or damaged. This software is well-developed by world-class developers to suit every need for your MOV or AVI video repairs.
Remo Repair comes in two versions; Remo Repair AVI and Remo Repair MOV. The former deals with all kinds of video repairing but for AVI video formats and the latter does the same work but for the MOV or MP4 formats.
Both of this software are well-prepared to repair their respective video formats in numerous tricky and hassled situations.
Key Features of Remo Repair MOV:
Play your broken, damaged, and corrupted video files by repairing them.
User-friendly interface to help users repair their videos in just a few clicks, even when the user has minimum technical knowledge.
It can also repair MOV files taken by digital cameras, drones, smartphones, and other such devices.
This software comes with a demo version that allows you to repair corrupted files and have a preview before saving the file.
Also Read: Best YTD YouTube Video Downloader Alternative
---
Closing Lines: Repair Damaged Videos with a Best Video Repair Software
So, now that you've learned about the best free & paid video repair software for Windows operating system, you can easily fix the corrupted or faulty video files on your computer system. We hope you find this article helpful and informative.
If you have any better suggestions or ideas regarding this, please feel free to drop us a line in the comments box below. Apart from that, do subscribe to our Newsletter for more tech-related blogs or pieces of information. Lastly, stay in touch with us on Facebook, Twitter, Instagram, and Pinterest.
Harshita Sharma is a technical writer with quite a distinct understanding of the tech realm. She is a tech enthusiast who believes that tech knowledge should reach one and all and tries to convert the sketchy knowledge into the simplest possible form for making people understand the tech world better. When not playing with words, she loves to travel and explore new places. And, is a coffee & cricket connoisseur.
Subscribe to Our
Newsletter

and stay informed

Keep yourself updated with the latest technology and trends with TechPout.
Related Posts