10 Best M4A to MP3 Converter Software to Convert M4A to MP3 Files (2020)
Published Date :
Sep 18, 2020

As a music lover, it is certain for you to utter 'music only' in your head while watching a video with catchy music. When a situation like this stands in front of you, all that strikes the mind is just a quick way to listen to the audio without exposing your eyes to the screen. To add life to this type of a utility, we have come up with the best M4A to MP3 converter software that helps you turn your desired video music into MP3 format and frees you to just close your eyes (if you may) and tune into the rhythm.
Best M4A to MP3 Converters to Extract the Audio from M4A Format
Even if you haven't acknowledged it, the M4A to MP3 converter tools have increasingly witnessed demand over recent years. This list has gathered top 10 best M4A to MP3 converters that are not only perfect for converting your favourite video tracks into MP3 format but holds many added features to amplify the joy of your musical standards.
Let us take a look at these tools and their features.
1. Convertio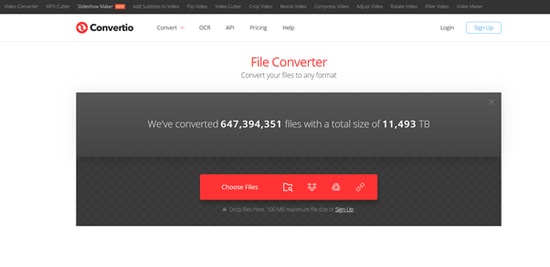 Converting formats has become easier and faster with this best M4A to MP3 converter- Convertio. It is compatible with all the devices and supports over 300 different file formats. Simply upload the file which you want to convert from Google Drive or PC and select the format in which you want the conversion of that file. It is a steadfast online solution to get your work done.
Features to take away:
With Convertio, you can quickly convert M4A files into audio files.
It allows you to upload a file from the computer, google drive etc.
It supports over 300 file formats.
---
2. CloudConvert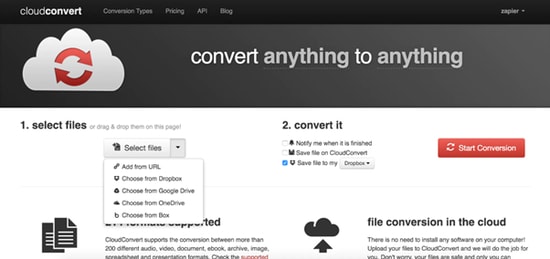 Welcoming the amazing CloudConvert in this list of best M4A to MP3 converters was necessary and there is more than just one reason behind this. One of the popular audio converters, CloudConvert supports several audio formats and features API integration which allows you to extract the audio in selected format.
Read Also: Best MP3 Tag Editor for Mac
Features to take away:
This tool does not need to be installed and is quite safe to use.
It provides high-end conversions.
CloudConvert supports over 200 formats.
It offers additional yet cool options to change volume, trim the beginning and the end of file.
---
3. Zamzar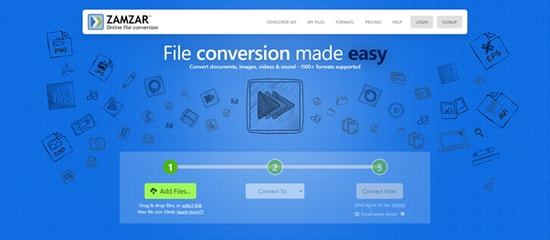 Here is another easiest and the best free audio converter for you to quickly get the music in check. All you have to do is simply select the M4A file to convert and select MP3 format to convert that file into. Hit the Convert option and the music will quickly come extracting to you. It is one of the simplest online platforms to keep the hassle ceased.
Features to take away:
It provides quick conversion in easy steps.
It does not require any installation process.
It supports more than 1000 formats.
It is free to use.
---
4. Media Converter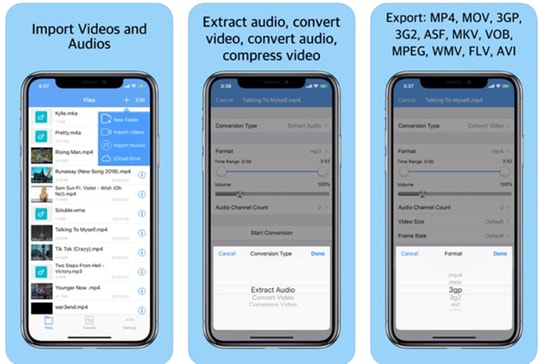 While talking about an audio converter app, Media Converter ensures a safe place in the list for not being one of best M4A to MP3 converter software but for allowing users to extract more features from it. It offers a built-in media player to provide access over videos and music. Besides, this software supports a major group of input formats to let you convert them to MP3, M4A, WAV and many other file formats. However, its features are not as advanced as you can possibly expect and it does not support file sharing. This app is free to use (with the buckets of ads) and you must have its pro version purchased for an ad-free experience.
Features to take away:
Media Converter offers a built-in media player to view videos and listen to music.
It supports a wide range of file formats.
It offers free as well as the paid version.
---
5. Converter X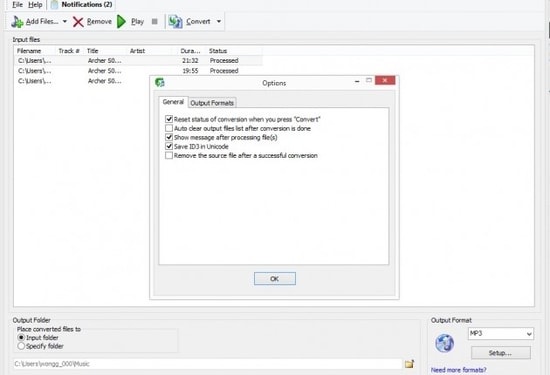 Counting on another free audio converter to bring fastest and qualitative results of conversion, you should use Converter X. It provides M4A to MP3 conversion quickly and costs no penny. Besides, you may want to encode e-books, audiobooks etc. with this online platform. It supports multiple inputs and is an effective way to extract audio.
Features to take away:
Converter X is easy and fast to use.
It is a free online solution and does not need any installation.
You can encode multiple files in parallel.
It offers high-quality conversions for free.
---
6. Audio Converter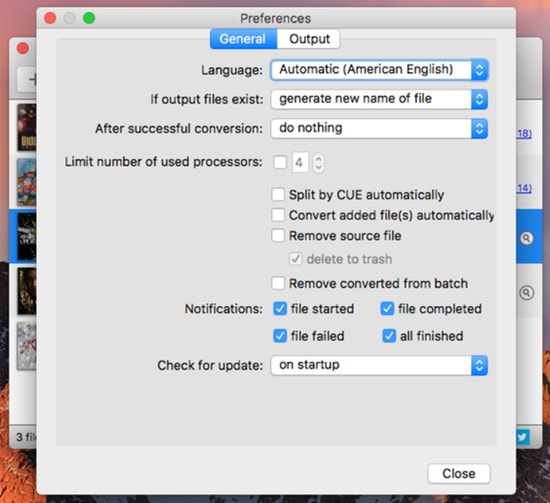 Audio Converter is software to help you with the conversion of M4A files to MP3 files. It is a freeware tool and it supports Windows and MacOS. It can encode M4A file in MP3 format in a go and also features the folder support. It is pretty simple to use with a friendly interface and costs no dime to provide these important features.
Read Also: Best Free Music Recording Software for Windows 10
Features to take away:
Audio Converter features easy-to-use interface.
It is completely free and easy.
It allows you to process multiple files together.
You can quickly get the audio conversion with the help of this software.
---
7. Freemake Audio Converter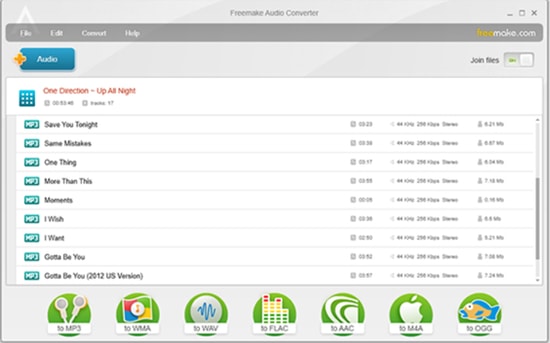 If you are looking for the best free audio converter to satisfy your demands of conversions with quality then you can check this program. Freemake Audio Converter is a program made to convert the files and it supports various file formats including WMA, WAV and more. You can easily convert multiple files to different formats with Freemake Audio Converter which makes one of the most useful solutions for audio conversion.
Features to take away:
Freemake Audio Converter features simple functions with an amazing offer to convert multiple files to different formats easily.
It is free to use.
It features the support of various audio formats including WMA, WAV, OGG, M4A and MP3.
It is capable of converting a big number of files to your desired format.
---
8. KeepVid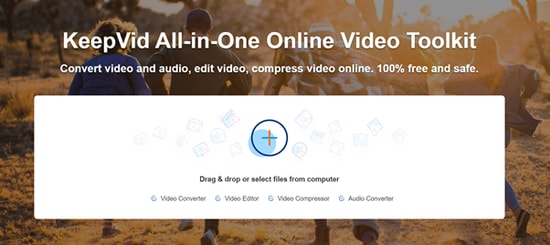 KeepVid is yet another best M4A to MP3 converter and is one popular tool to rely on for providing the best of features. It does not feed cookies and thus, makes a safe and useful solution to count on. Besides, it works totally online and extracts the audio quickly and directly.
Features to take away:
KeepVid is safe to use.
It is pretty straightforward and quickly converts the files in audio.
It functions online and thus, needs no installation.
---
9. Y2Mate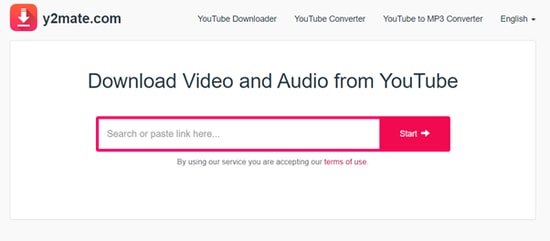 The quest for the best M4A to MP3 converter is definitely incomplete without Y2Mate. It treats you with all the major features without troubling your peace and gives you exactly what you want. It supports multiple video and audio formats. The amazing part about Y2Mate is that it can easily convert your YouTube favorites to MP3 format.
Features to take away:
Y2Mate offers quick conversions.
It allows you to convert YouTube videos to MP3 format.
It supports multiple audio and video formats.
It is safe to use and quite effective with the results.
---
10. Online Converter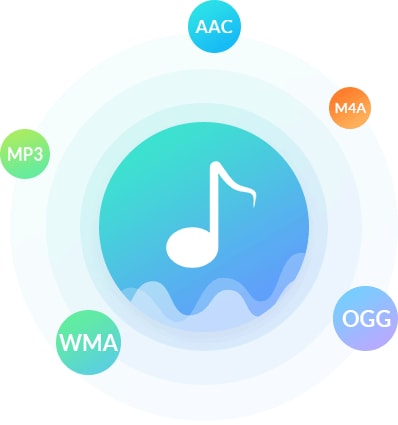 If you still ask for an M4A to MP3 converter to get the fastest conversion done, the answer has to be Online Converter. It solves your dilemma and does not test your patience as it quickly converts the video files in the audio format online. It supports various extensions and formats and becomes a tool which is worth a try.
Read Also: Best Free Sound Editing Software for Windows
Features to take away:
Online Converter is fast and effective to convert the files.
It supports multiple extensions.
This tool is safe to use and does not consume space.
It is perfect as an audio converter solution.
---
Conclusion
There is a lot to use when it comes to the audio converters and their features. The names in this list are the ones that have more than a quick single conversion to offer to you. Convert multiple files to multiple formats of your choice and even get one quality of audio which cannot be compromised. So that was it for the best M4A to MP3 converters and we cannot help but jump to the comment section soon and then again to see if you have more solutions with better features or whatever it is that you wish to ask/share.
Jyotsana is a technical writer with a non-technical background. An eye of detail and a knack for writing helps her to write technology related content.Apart from writing, she is a coffee connoisseur and an aesthete who rejoices in poetry and music during leisure.
Subscribe to Our
Newsletter

and stay informed

Keep yourself updated with the latest technology and trends with TechPout.
Related Posts