12 Best Google Adsense Alternatives In 2021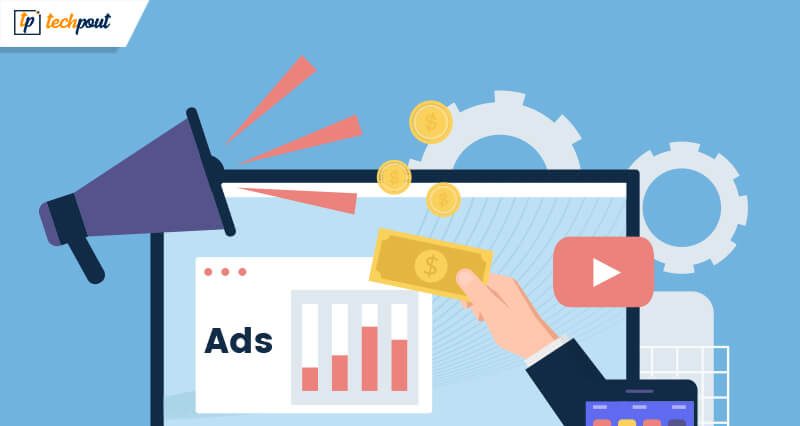 Google Adsense is a popular online advertising tool for boosting earnings through blogs and websites. It is quite voguish in the blogger fraternity during the past few years.
But have you ever imagined receiving a message saying "Your Google Adsense account has been temporarily banned"? Well, there can be several reasons behind this message. It could either be that your website has some loopholes or you may have overlooked some of Google's TOS policies.
To avoid falling prey to such issues, you need to be a smart and proactive user. Your world doesn't end here, there are many alternatives to Google Adsense that you may consider. Let's check out some of the best Adsense alternatives for small websites that offer comparable features and allows you to boost your online income.
Before we move on to learn about other Best Ad Network tools, let's have a quick look at what kind of websites are suited for online advertising for getting maximum returns. 
Blogging Website: Blogging websites offer the most fruitful platform to reap online benefits from tools like Google Adsense. It is the best way to monetize your content. 
Forums: Joining likewise and related forums on similar topics and areas also help in generating more revenue through online advertising tools.
Free online services and tools: If you have a site offering free services and get regular traffic. It can be a good source of income from Google Adsense. 
The Golden rule: Any site which enjoys regular and good traffic is suitable for online ad publishing tools like Google Adsense. 
Best Google Adsense Alternatives For Your Website
1. Infolinks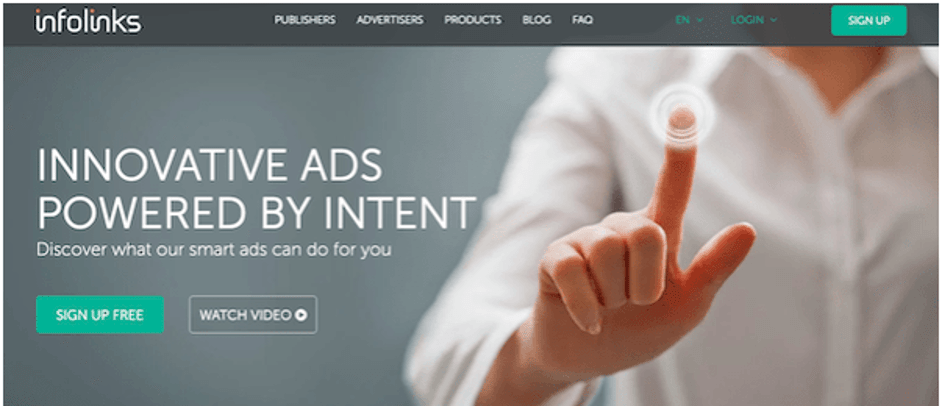 If we go with numbers, Infolinks is one of the largest ad publisher marketplaces across the globe. It enjoys a rich customer base of millions of blog publishers and website owners including a few well-known names like Netflix, Nike, Virgin Airlines and many more. 
It uses an intelligent algorithm that not only creates ads that perfectly blend with your website content but also ensures that it is shown to all the relevant users and targeted audiences. 
Read Also: 13 Best Alternative Sites Like 'Upwork' for Outsourcing
Using it is quite simple, once your request is approved, you will receive a customized and unique script of ads that you can place on your blogs and website. 
It uses several ad formats including InText, InScreen, InFold, InTag, etc. After reaching the basic benchmark users can start earning revenue starting from $50. Payoneer, Wire Transfer and PayPal are the payment gateways used by it. 
Choose Infolinks for placing engaging contextual video and displays ads for earning dollars.
---
2. Media.Net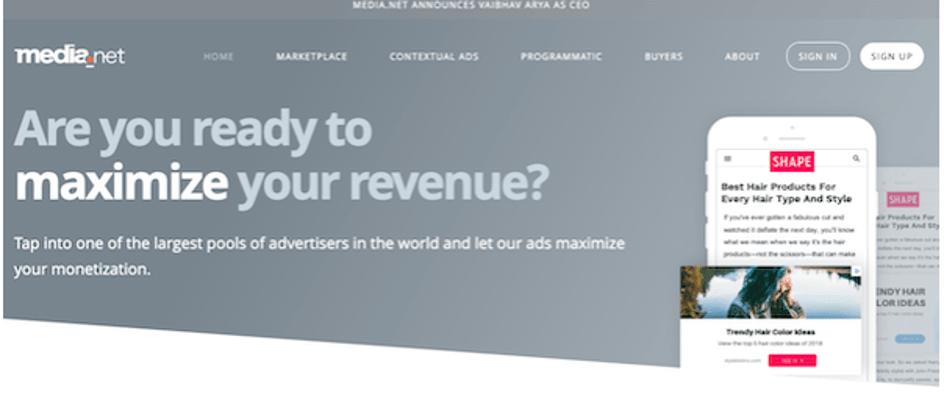 Next on our list of Best Google Adsense Alternatives is Media.Net. This contextual advertising network is run by Yahoo and Bing with several operational centers across Europe, North America, and Asian countries. 
It is known for delivering class apart advertising portfolios and on-site ad solutions. Its set-up is quite simple, just cut and paste a brief snippet of the code on your main website page, and you are good to go. 
It's ads not only sync with your content genre but also helps you make maximum revenue from the huge search market in place. Their customer support team is another highlight. 
The minimum payment offered by Media.Net is $100 which is paid out monthly through PayPal or a Wire Transfer. 
---
3. Propeller Ads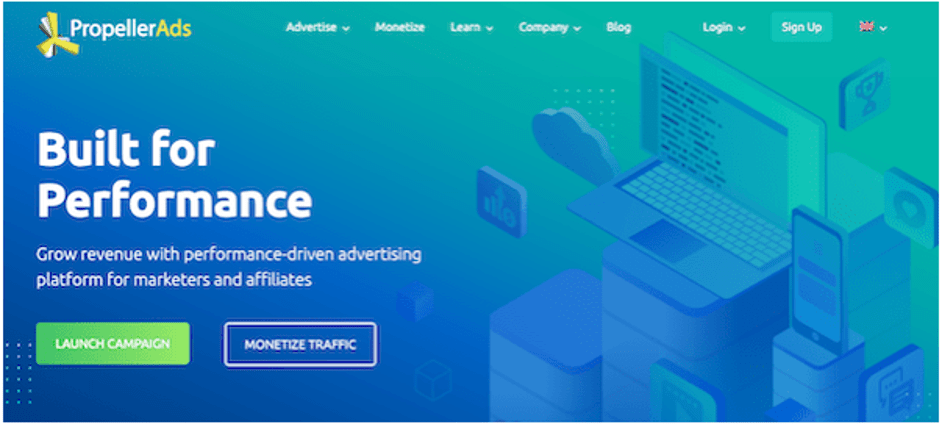 Another largest ad network that you might consider over Google Adsense is Propeller Ads. It enjoys a rich market experience of 8+ years with more than 150,000 satisfied publishers and bloggers. 
With Propeller Ads, you get an extensive range of advertisements including push notifications, banners, and sponsored links. It is a self-serve ad platform which means you can smoothly develop your ads with it's simplified ad creator tool.  
Apart from this, it also allows you to track the real-time performance of your ongoing campaigns, you can proactively alter them for better results. 
It's payment specifications are quite decent. It releases payouts to its users every Thursday with a minimum withdrawal limit of $5. 
Manage your online income and enhance your website traffic with this powerful tool. You can also track your payments with its plug-and-play payment integration mechanism.
---
4. Adversal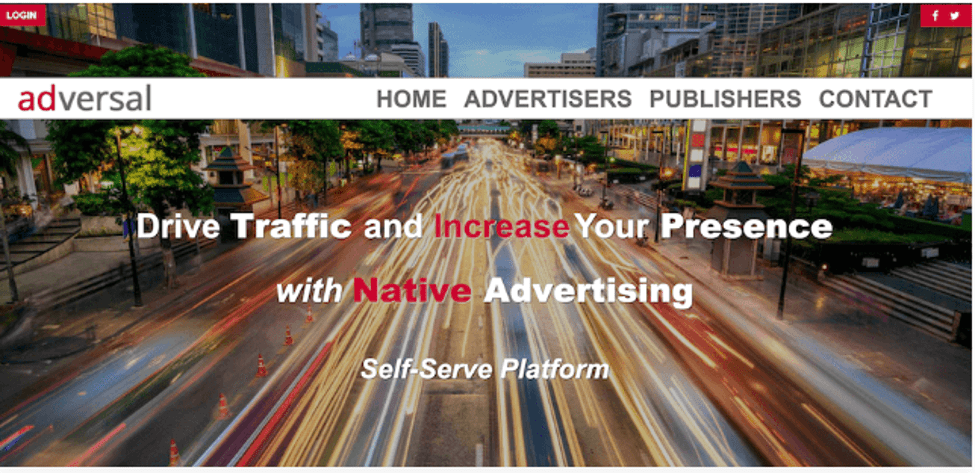 Enjoy hassle-free setting up of customized ads on your website with this self-serve advertising platform. It is one of the best alternatives to Google AdSense and allows you to not only set up but also edit and pause your campaigns. 
To enjoy its unbeatable services your website must need a few eligibility criteria including.
Your website should have its domain.
Your site should have at least 50,000 page views per month.
Smart interface, native advertising, customized campaigns are few of its prominent offerings. 
---
5. Amazon Associates – Native Shopping Ads

Amazon is undeniable the biggest online giant that anyone could think of. Ever thought of using its market presence for driving your online revenue figures? If your website talk's about similar products featured on Amazon's platform then get ready to enjoy the cakewalk with Amazon Associates.
It allows you to put native ads, affiliate links, carousel ads and display ads on your site and when such ads are combined with the power of Amazon Brand it can completely turnaround your revenue figures. Leverage your conversion rate and enhance your website traffic with this unbeatable giant. 
Point of Caution: do not confuse yourself with PPC and CPM programs, your commission is based on the earning coming from sales from your webpage. 
---
6. Revcontent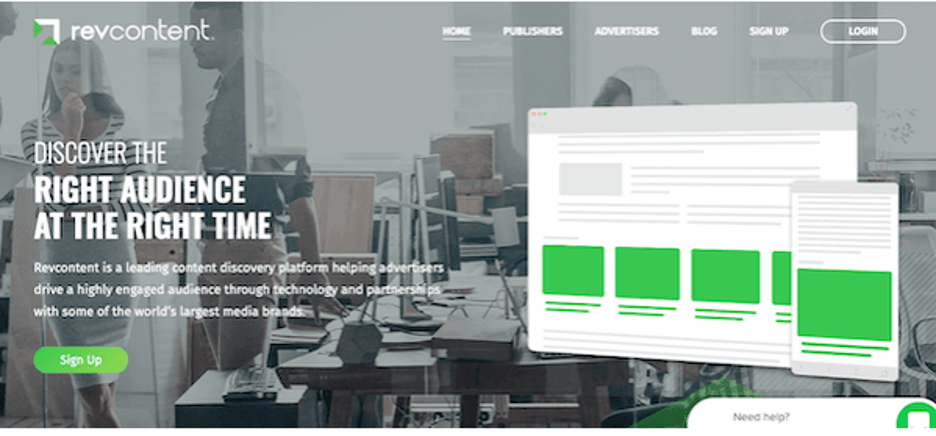 If you are looking for a platform that specializes in providing native editorial content, then Revcontent can be a good choice. Rather than making product and service-specific ads, it shows ads that are in complete sync with your website blogs and content. 
Since the ads developed by Revcontent perfectly blend with your content, they do not interrupt the overall user experience thereby supporting your engagement rates. Apart from this you also get access to a wide variety of responsive widgets, unlimited API customization, infinite scrolls and gallery implementation with it. 
Any website that enjoys monthly traffic of 50,000 is eligible to use it. As far as its payment policies are concerned its minimum threshold is $50 which can be paid via wire, ACH transfer or Paypal within 30 days.
---
7. Adsterra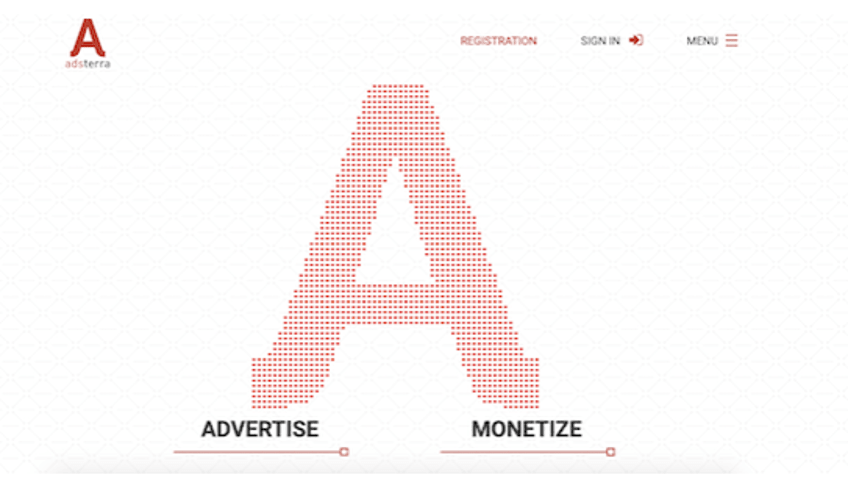 If you want to monetize your online advertising then look no further, Adsterra will help you in growing your advertising network. 
Use it to post banners, push notifications, video ads, direct links, and pre-roll videos on your site and also enjoy protection against malware and spam ads. 
Apart from this, its dedicated customer support team is another plus point. They work on a TAT of 24 hours and are reachable on Skype for urgent issues.
Its set-up criteria are quite simple:
Register > Get Your Request Approved > Place The Code on Your Website > and Start Earning Online Income 
It works on a NET 15 payment methodology with a minimum threshold of $100 which can be paid via PayPal, Bitcoin, etc.
---
8. BuySellAds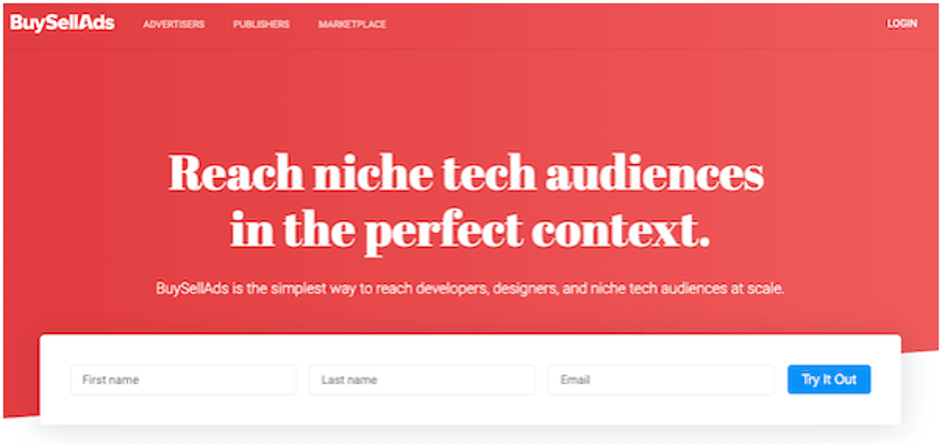 Next on our list of Google Adsense Alternatives is BuySellAds. It is best suited for websites that enjoy 100,000+ audiences and require English-language ads. 
However, as compared to other market players, the cost of entry is slightly on the higher side, but it is well compensated by bigger payouts. You earn around 75 cents per dollar sale coming from the ads placed on your site. 
Use it to place native, display, ads and sponsored content on your website which are relevant, non-intrusive and brand-safe. 
You may also use it to develop ads for websites catering to niche genres. Flex Bar, Fancy Bar, Sticky Box, Image+text are few forms in which it develops ads. 
---
9. Skimlinks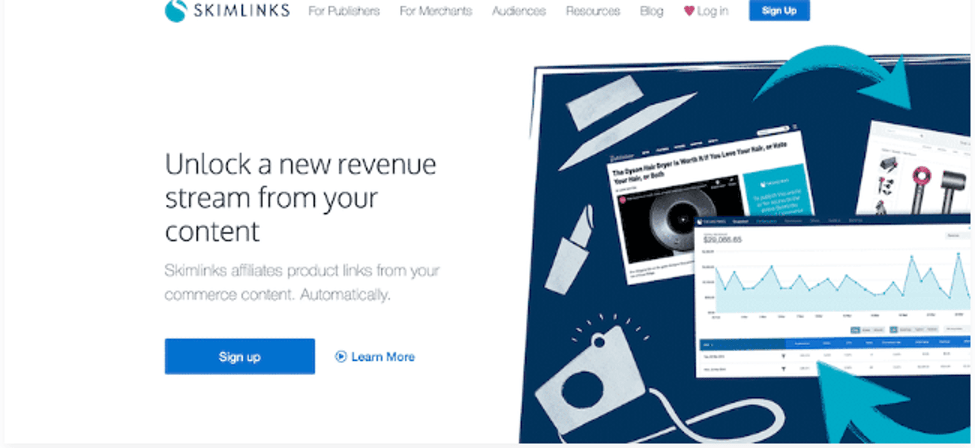 Automatically set affiliate links on your commerce content with Skimlinks. With its automated process of setting affiliated links, you can focus on enhancing your strategies on various platforms including mobile, social media and websites.
Give a face to your website by becoming a part of the global network with Skimlinks and enjoy a direct link to 50 demand partners and around 48,500 merchants. 
Read More: Top 8 Alternative Tools like "Keywords Everywhere" and How to Use It
It is a free site with a highly user-friendly interface. Join today to explore untapped revenue streams. 
Talking about its payment details, it follows a minimum threshold of $65/ £50/€55 with a Net monthly payment type. 
---
10. yllix 
If you are looking for an alternative to Google Adsense at exceptional rates then yllix can be a good choice to consider. It works seamlessly well on both mobile devices and desktops and supports full-page ads, popunder ads, layer ads, mobile redirects, and sliders.
It is a self-serve ad platform that offers easy approval and account set up with daily payments, fair rates and detailed reports of your revenue. 
Its referral program is its major highlight which pays $100 for every new publisher that you introduce along with 2% of their lifelong revenue numbers.
Its minimum payments benchmark is set at $1 with a Net daily payment type. PayPal, eZCash, Payoneer, Wire Transfer and Bitcoin at the payment gateways used by it.
---
11. Popads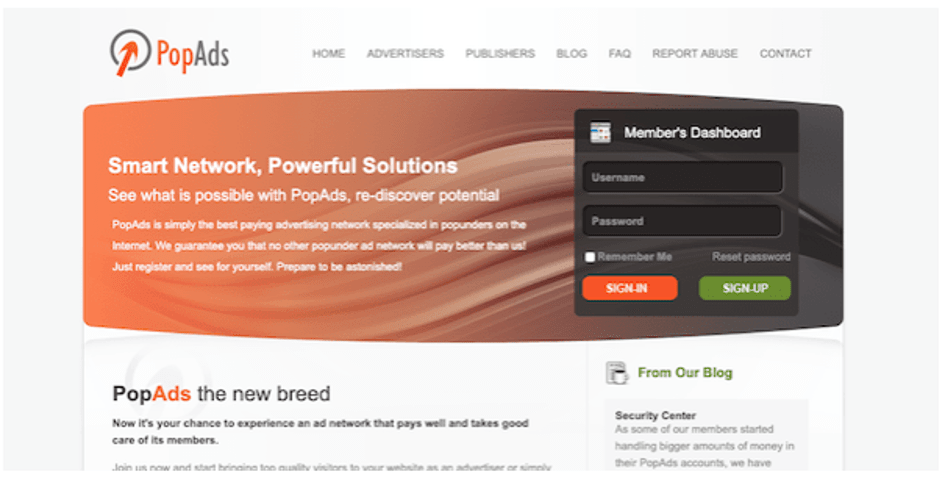 Popads is one of the best Google Adsense Alternatives for small websites. Its network is spread across 50 different countries and is believed to be the best-paying advertising network.
Popads offer multiple options to improve the results of your campaigns and boost website traffic. It also uses a state-of-art bidding system. Its minimum payout level is set at $5 which can be paid anytime.
---
12. Blogher.com

Last on our list of best alternatives to Google AdSense is Blogher.com. It is a CPM network that specializes in enhancing revenues from female-centric content and blogs. Its payment threshold is $20. 
---
Wrapping Up 
If you want to monetize your blogs and are looking for comparable alternatives to Google Adsense, then the options mentioned above will surely help you. 
Each of the platforms included here has a massive list of offerings targeting specific categories and genres. 
What you choose will largely depend on your content type and end requirements. Diversify your income streams with the best-suited Ad networks for your website. 
Prachi Dani is a technical content writer who specializes in areas of science and technology. She is highly up to date with technological transitions and transformations. Writing is not her passion but the only thing that carries satisfaction in life. If not writing, you may find her engrossed playing action games on her treasured smartphone.
Subscribe to Our
Newsletter

and stay informed

Keep yourself updated with the latest technology and trends with TechPout.
Related Posts