You can write better with the best free Mac software apps for writing shared in this post.
"It may be observed of good writing, as of good blood, that it is much easier to say what it is composed of than to compose it." True indeed! It takes a lot to write what readers call a "well-written masterpiece."
The best writing apps for Mac aid you format and organizing your thoughts better, using suitable terminology, and being grammatically correct.
Moreover, the free writing software for Mac boasts a distraction-free interface that keeps you immersed in the task. Furthermore, these programs also go a long way in helping you break free from writer's block if you are struggling with it.
Hence, the following section of this article jots down the best distraction-free writing apps for Mac for you to write like a Pro.
Rundown of the Best Free Writing Apps for Mac
Below is our list of the best writing apps for Mac you can use to write freely and impactfully.
1. FocusWriter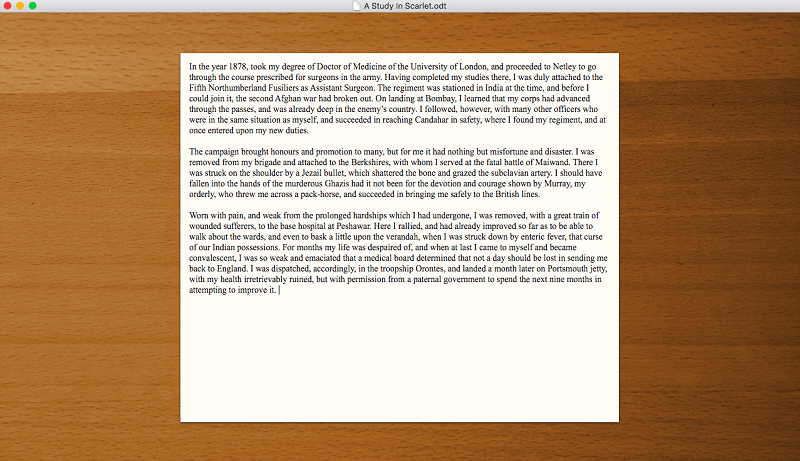 A writer's mind is a flowing river of thoughts. Writers often find it difficult to concentrate when writing. Anything and everything can break their focus. Hence, let us first introduce you to FocusWriter.
The USP of FocusWriter is its stripped-back interface that hides toolbars so that you can stay focused on writing. You can access the hidden toolbar by moving the mouse pointer to your screen's edges.
Moreover, FocusWriter even lets you add your background images and themes if you need more motivation to stay focused. Furthermore, features like timers and alarms, auto-save, and Duolingo-style gamification make it the best free writing software for Mac.
Also Read: Best Mac Disk Repair Software
---
2. Author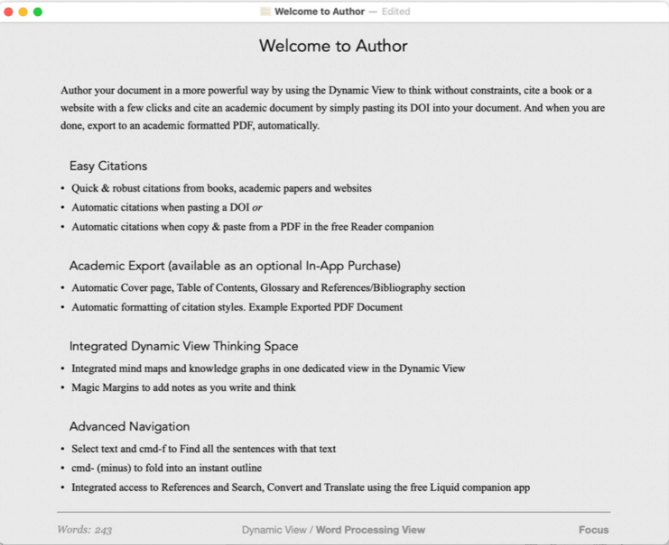 Here comes the Author. It is a feature-rich yet distraction-free application you can use to write on your Mac. As a writer, we must have clarity of thoughts and ideas before putting them down on paper. We must know what we wish to convey before writing it.
And, perhaps, creating a clear picture of thoughts is among the toughest challenges. Therefore, the Author boasts a unique concept map feature. You can use the mind-mapping tool to envision and collect all your thoughts so that you can shape them better.
Additionally, another impressive thing about this one of the best free writing apps for Mac is its fast citing tool. With this tool, you can correctly add and format citations, contents, and references to speed up the writing process.
---
3. Bear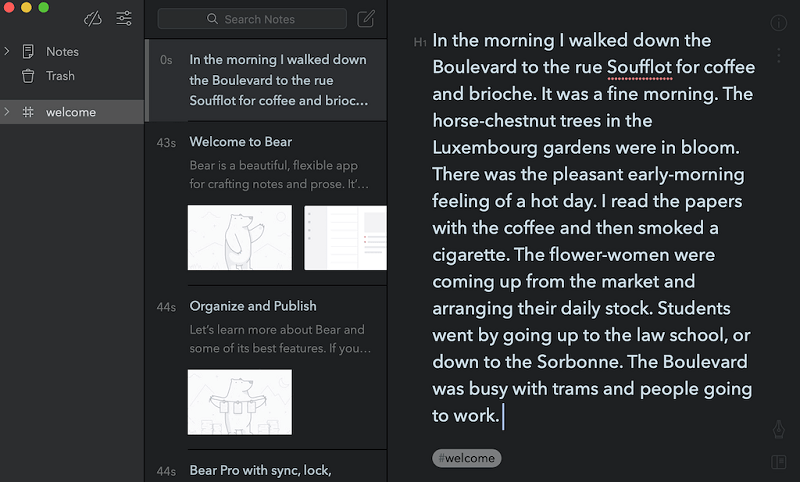 Let us now take a look at Bear. It is among the best free writing software for Mac to write your way with its flexible yet simple tools. Bear is among the finest multipurpose writing tools suitable for quick-note taking and long-form writing.
You can use this software to perform all your writing tasks and organize them based on urgency. Moreover, the sync feature enables you to access all your write-ups from all devices whenever you want.
Furthermore, markdown support (writing HTML codes easily) and various themes for a more user-friendly experience justify Bear's popularity.
---
4. MarsEdit 5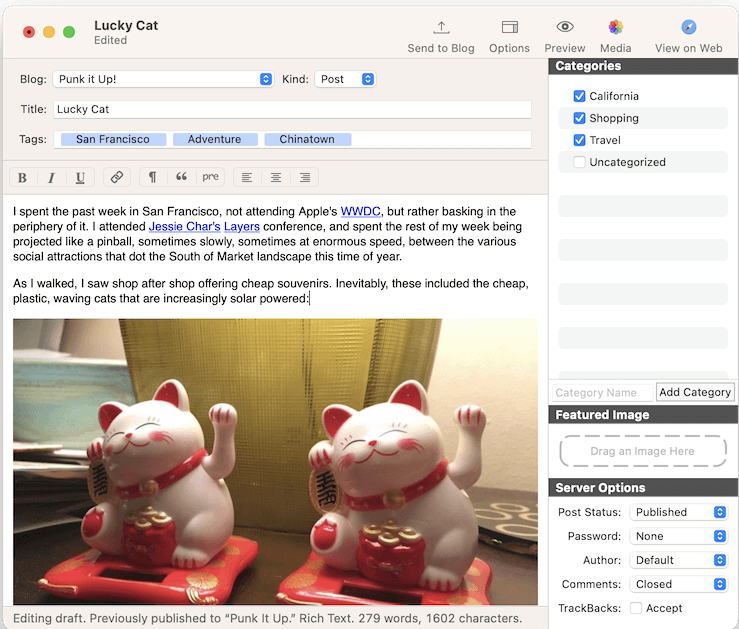 Are you writing for the web? If yes, MarsEdit 5 is one of the best writing apps for Mac you can try. It boasts a myriad of features to delight the users.
For instance, it supports streamlined Microposting (easy blog posting),  rich text editor (with Apple's WebKit technologies), and markdown syntax highlighting.
Moreover, there is advanced WordPress support, a preview option, blog archiving, a Safari app extension, an image addition option, and offline text writing.
Also Read: Best Free Auto Clicker For Mac
---
5. The Most Dangerous Writing App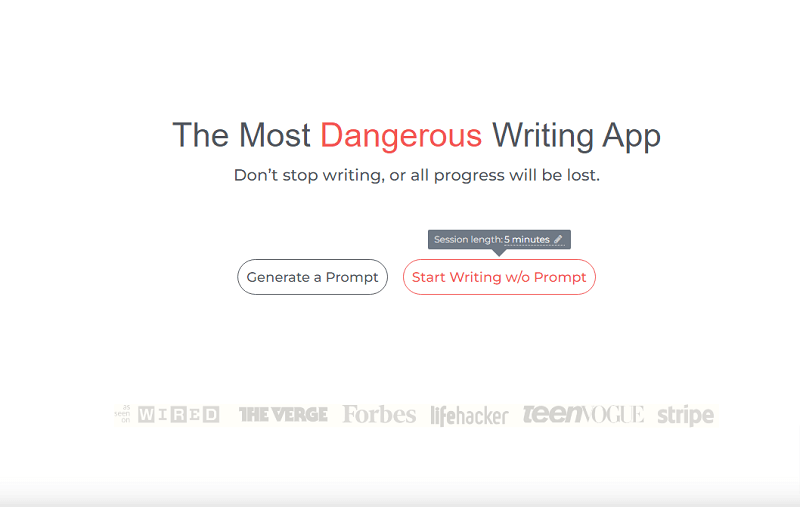 Let us admit the truth. In every writer's life, there comes a time when they feel too stuck to write anything.  At some point, we all face a moment of writer's block when we can't think of what to write. In our opinion, the best way to overcome this situation is to start writing whatever comes to mind and not stop until you have written at least a page.
You might feel, writing in such conditions is easier said than done. But, The Most Dangerous Writing App eases this task by making it a fun challenge. If you stop writing for more than 5 seconds or the set time, you lose all you wrote.
Hence, the only option is to keep writing until you get through the allotted time. Well, we quite liked this dangerous yet intelligent idea to move out of a creative slowdown.
---
6. DramaQueen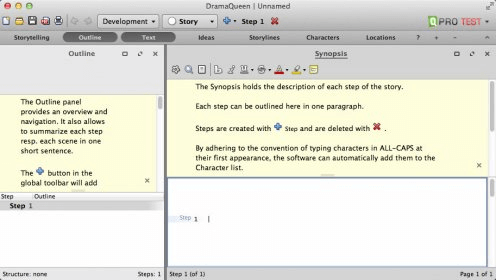 Storytelling is an art and an artist needs the perfect tools to create the best artwork. If you are a storyteller/script writer looking for the best free writing apps for Mac to compose mindblowing scripts, DramaQueen is the tool for you.
DramaQueen boasts features such as automatic storyline detection, story restructuring the way you want, professional script formatting, and many more. All in all, this software is one of the best writing apps for Mac to create remarkable stories and scripts.
---
7. Shaxpir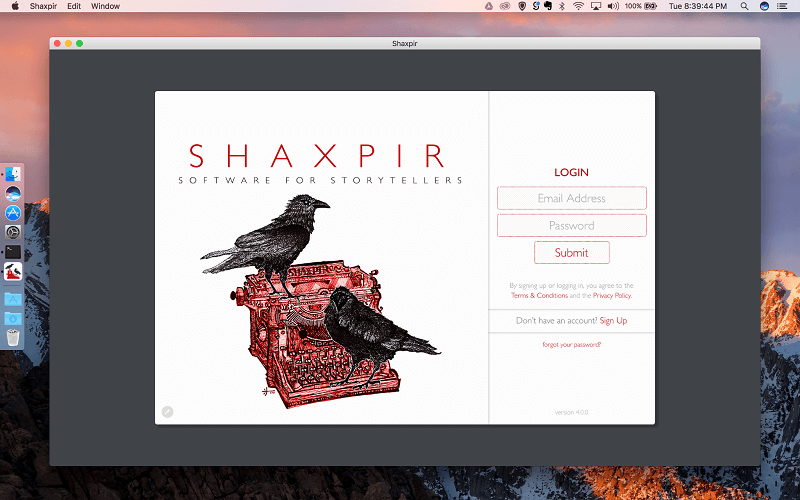 Are you a book writer wanting to be the next Sheaksphere? If yes, Shaxpir may be the best free writing software for Mac you need. This app has many useful features, such as drag and drop to help you rearrange the manuscript, and change the order and hierarchy of scenes and chapters.
Moreover, the app allows you to keep detailed notes about your places, characters, and events. Furthermore, it lets you set goals and keep track of your progress. Additionally, there are options like an in-built spell checker, margin comments addition, and a lot more.
Also Read: Best Free Mac Cleaner Apps to Clean and Optimize Your Mac
---
Concluding the Best Free Writing Apps for Mac
Let the writer in you shine with the best writing apps for Mac shared above. You can choose any of these apps depending on your requirements to create the top write-ups.
If you have any questions or suggestions to make about this article, do not hesitate to write us a comment. And, for more software recommendations and other tech knowledge, stay connected with TechPout.
Niharika is a passionate soul who finds immense satisfaction in putting all her thoughts in writing. Being a technology enthusiast, she loves learning new things about tech and making everyone technologically literate through her articles. When not composing tech articles, you can find her bringing characters to life in her fictional stories, reading something intriguing, or spending time with her near and dear ones.
Subscribe to Our
Newsletter

and stay informed

Keep yourself updated with the latest technology and trends with TechPout.
Related Posts