Best Free Wayback Machine Alternatives in 2023

Wayback Machine may be extremely slow or completely dysfunctional. Hence, this article brings to light the best internet Wayback Machine alternatives that work smoothly without any hassles.
Nothing remains constant in the digital world. The digital realm has approximately 1.86 billion websites, and these sites change their look, website development strategy, and other elements now and then. These changes happen so fast, and often you may not be able to spot them. Looking at our site, can you imagine it might have looked a completely different fraction of a second before you opened it?
Well, you can indeed view all these changes using the internet's time capsule, i.e., Wayback Machine. It takes you way back in time to view how a website looked in the past. However, what if there are more useful Wayback Machine alternatives?
Yes, a lot of internet archive sites are much better, smoother, and faster than Wayback Machine. We curated and put them on a ranked list. Let us look at the same in the following section of this article.
List of the Best Free Wayback Machine Alternatives
If you wish to go back in time and find how your competitors, anyone else's, or even our website looked in the past, you can do so quickly and easily using these best free alternatives to Wayback Machine.
1. Internet Archive

Let us kickstart our list of the best Wayback Machine alternatives with Internet Archive. It is well-known for its efficient indexing and vast database. Moreover, it lets you view a website's history and take on-demand screenshots of the domain visible to everyone.
Furthermore, like other sites similar to Wayback Machine, the Internet Archive records text and graphical copy of a webpage, making it easy to track website changes.
Also Read: Best Free Proxy Websites
---
2. Archive.fo

Next, we would like to introduce you to a truly unique free Wayback Machine alternative. It is one of a kind internet time capsule as it creates a webpage copy that stays online even if the original webpage is removed.
Additionally, it creates the desired webpage's graphical copy and saves its text without any irritating malware or pop-ups. Furthermore, a reliable link to an unchangeable webpage record contributes to making Archive.fo one of the best internet archive sites.
---
3. PageFreezer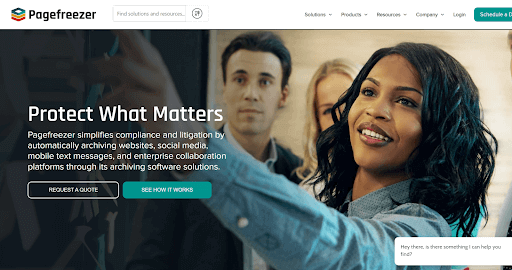 Let us now talk about PageFreezer. It is among the best alternatives to web archives working on a SaaS-based model. PageFreezer is a completely automated program to perform tasks such as recording online conversations through screenshots easily.
Moreover, it is one of the best internet Wayback Machine alternatives to validate your record's genuineness and integrity, view dynamic web content in real-time, create a text message or SMS archive, collect and manage online content, and perform many other tasks.
---
4. Perma.cc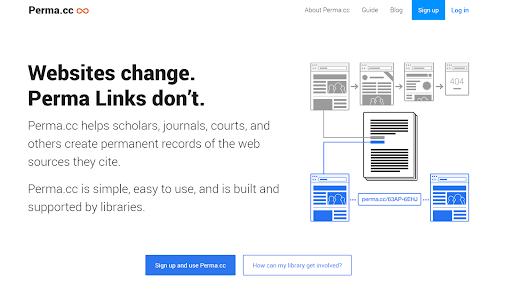 Let's now take a look at Perma.cc. It is yet another alternative to Archive.org from Harvard Law School Library to create a permanent web page record.
Additionally, Perma.cc boasts many features that set it apart from other websites like Wayback Machine. For instance, it allows you to remove links within one day of creation, and view archived records through Perma.cc link, input URLs via a blog or paper article, upload a photo or PDF file (upon successful preservation), and access permalinks through tiered subscriptions.
Also Read: Best Free Drag and Drop Website Builder 
---
5. Stillio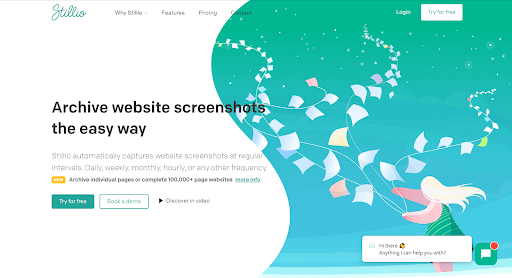 Last but not least, we have Stillio to conclude this list of the best sites like Archive.org. It helps you save a lot of time and effort by capturing website screenshots automatically according to a pre-decided schedule, i.e., monthly, weekly, hourly, or daily.
Moreover, you can use this one of the best free Wayback Machine alternatives to track website compliance, validate ads, monitor trends, and track SEO rankings.
Another feature that adds to the reasons we like Stillio is the configuration selection. It allows you to select the width-to-height ratio of the screenshots, set server positions, customize cookies, and much more.
Above, we looked at various alternatives to Wayback Machine to track website changes. Let us now answer a few related questions to clear up any confusion you may have.
---
Frequently Asked Questions
Below we answer all the questions you and our other readers may have about the best websites similar to Wayback Machine.
Q1. Is the Wayback Machine still working?
The Wayback Machine is still working. However, it stopped capturing ad server domains in January 2022.
Q2. Is the Wayback Machine legal and admissible evidence?
Wayback Machine and its alternatives are old website repositories. They are completely legal and admissible in a court of law as a piece of evidence.
Q3. Why does the Wayback Machine take so long?
Wayback takes so long due to a combination of factors. One of these factors is the time-consuming process of website tracking, rendering websites from a compressed dataset, and unpacking.
Q4. How far does Wayback Machine go?
Wayback Machine has archived nearly 445 billion web pages. However, nothing can be said accurately about it.
Also Read: Technology Websites and Blogs
---
Summing Up the Best Wayback Machine Alternatives
This article walked you through the best free Wayback Machine alternatives. You can go through them and choose the internet archive that fits your requirements completely.
If you have any suggestions, or questions, or wish to share something about this post, please feel free to contact us through the comments section below.
Niharika is a passionate soul who finds immense satisfaction in putting all her thoughts in writing. Being a technology enthusiast, she loves learning new things about tech and making everyone technologically literate through her articles. When not composing tech articles, you can find her bringing characters to life in her fictional stories, reading something intriguing, or spending time with her near and dear ones.
Subscribe to Our
Newsletter

and stay informed

Keep yourself updated with the latest technology and trends with TechPout.
Related Posts