Top 11 Technology Websites and Blogs in 2022 | Best Tech Giants
Published Date :
Feb 22, 2022

Are you searching for the best tech website? If yes, then your search ends here. In this write-up, you will learn about the top 10 technology websites that you can follow in 2022.
Technology and the digital ecosystem have invaded every element of our daily lives. Straight from mobile phones to smart cars, technology is empowering everything. In other words, technology has fully revolutionized the way we make friends, interact, and share our information or even do our jobs & business.
Nowadays, every single minute a decent amount of new and amazing technologies are launched in the marketplace. With the rapid development of technology, it is quite difficult to stay up on every change. Isn't it so? But, after the arrival of numerous tech websites, it has become so easier to understand the digital world better.
There are a huge number of websites on the internet that claim to be one of the best platforms to provide technology news or information in the best way possible. However, it is tedious to find the most deserving one. Hence, to give you a better understanding of it, we have created a list of the 10 best technical blog websites that you can consider to get the latest tech trends and other related information.
Check Out These Leading Technology Websites in 2022
In this section, we are going to put together the 10 best websites or trusted sources that you can follow to get regular tech updates, detailed gadgets reviews, and more. Now, without any ado, let's get started!
1. TechCrunch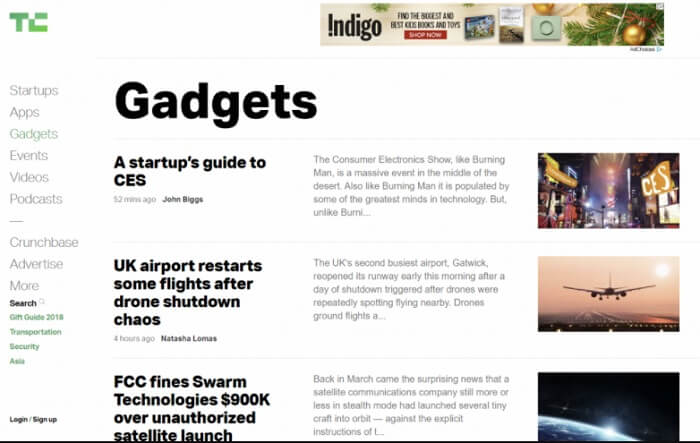 Looking for a website that dedicatedly reviews tech companies and products? Then, TechCrunch is the perfect fit for you. TechCrunch is one of the most trustworthy sources in the tech industry. It is well-known for providing rich quality information associated with the latest technology news, and gadgets. In addition to this, it is the greatest technology agency on the internet that also provides top technical blogs online.
TechCrunch majorly offers articles or blogs related to the latest tech news, new product reviews, internet portals, and so on. The most interesting thing about TechCrunch is its reputed Crunch Base, a huge database of tech startups.
Also Read: Why It's Useful To Keep Up To Date With The Daily News
---
2. Wired.com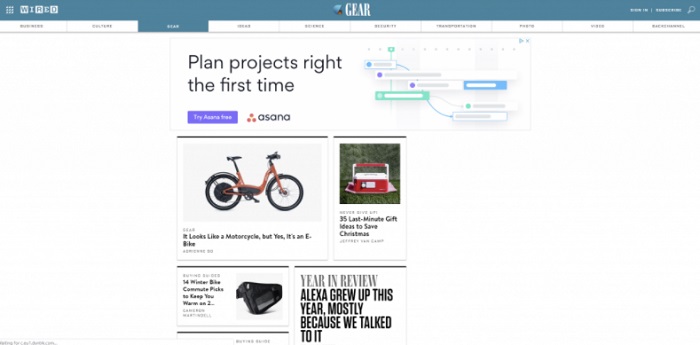 Another popular website for top technical blogs is Wired. It's a website committed to uploading content on how rapidly arising technologies affect events, culture, politics along with our daily lives. Here you can discover information literally about anything related to technology like cybersecurity, spying science, and more. It's an excellent platform to learn everything about technology and stay up to date with the latest tech events.
Not only that but Wired also covers a wide range of other concepts including transportation, business, gear, and so on. Undoubtedly, it is a well-organized and simple website to read the latest technology trends.
---
3. LifeWire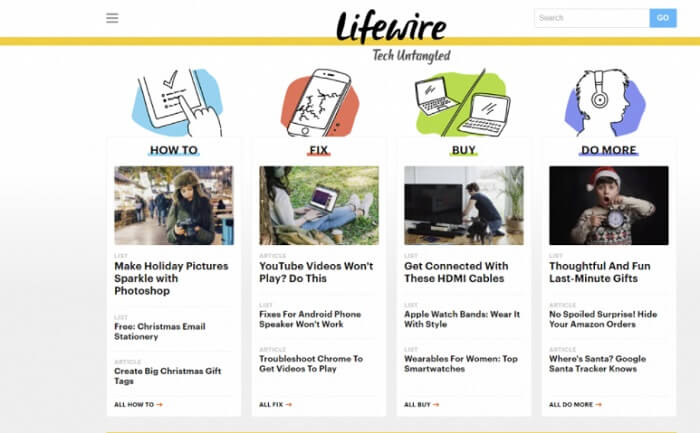 LifeWire is another untangled tech website that aims to provide all information related to the technology realm in the simplest form. The website's user interface is quite impressive and easy to navigate. LifeWire makes your life with technology better. It tests and recommends software, and also teaches you how to use them. In addition to this, the IT professionals at LifeWire also provide troubleshooting guides to fix technical issues and glitches without any hassles.
In short, here you can find everything related to technology like the best pieces of advice, tech tips, product reviews, and more.
---
4. To The Verge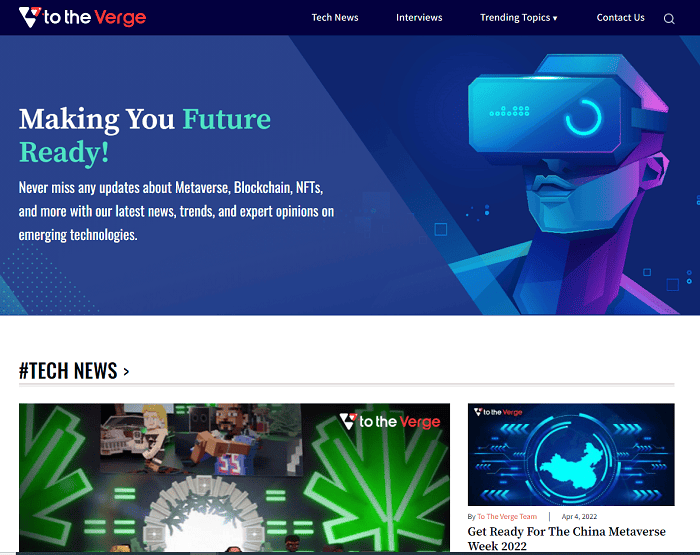 To The Verge is one of the best blog media you can refer to enhance your knowledge of groundbreaking emerging technologies. Be it the much-hyped Metaverse, booming Blockchain, Web3, NFTs, Cryptocurrency, AR/VR, or more, To The Verge is your one-stop destination for all. The website delivers tech news on the aforementioned technologies and has a special section dedicated to insightful interviews of experts actively optimizing various opportunities with these tech simulations. In addition, there are informative articles on trending topics around these innovations that enable you to brush the fundamentals of these advancing technologies.
What's best about this website is that the information related to concurrent tech areas is crisp and easily comprehensible. This way, it stays true to its promise of "Making you future ready!." So, if you are a tech enthusiast or curious about technology, To The Verge is one of the best websites for you.
---
5. TechRadar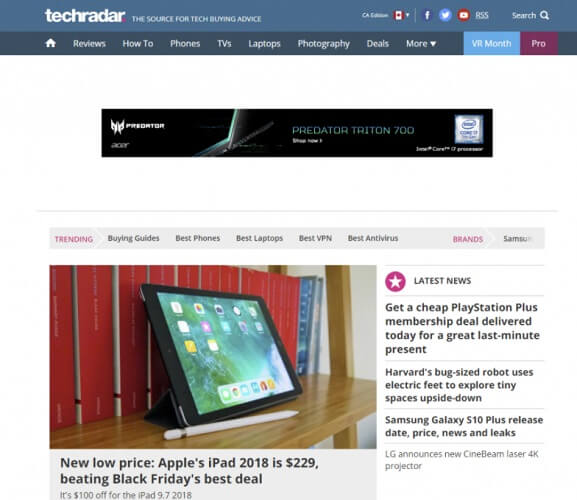 TechRadar is another leading digital publisher that keeps tech lovers up-to-date with the latest tech trends. The website highlights wonderful reviews on all the biggest tech labels. This is one of the most respected review websites available on the web. It also has a separate blog wall where you can find how-to guides, troubleshooting tips, software reviews, and more.
It got positive reviews and four-star ratings from customers that indicate people are usually happy with their purchases. It is genuinely the best source for tech buying advice.
---
6. BusinessInsider.com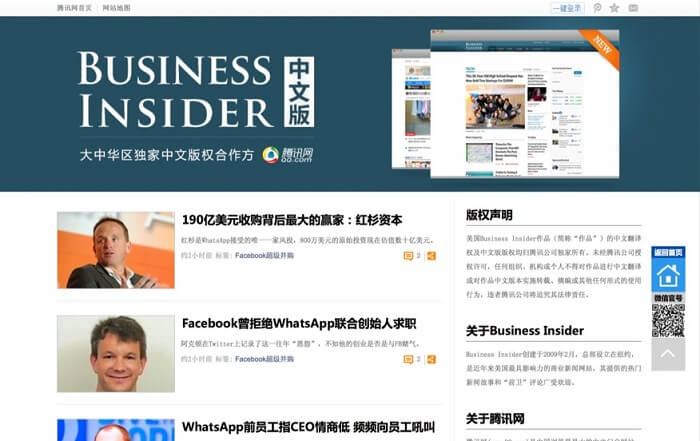 BusinessInsider is a rapidly growing website that helps by providing great tips related to business like deep financial analysis, latest tech trends, media, and different industry verticals. It also tells the best strategy stories that you need to know. Get the latest news through this tech website on finance, politics, life, and entertainment. The technology platform keeps you informed and updated with every bit of information related to technology. This way you can know the digital world better.
---
7. Digital Trends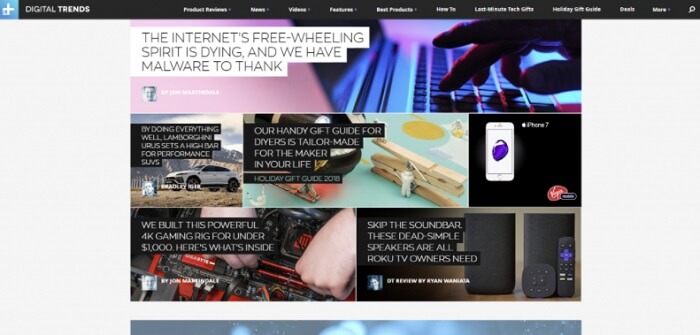 It is a website full of great insights related to technology. From the latest products, gadgets, and tech news, it covers everything in detail and provides you with the most precise information. It is an excellent way to stay updated with the latest technology trends. Unlike others, it has a very interesting feature called Original Series, which covers every concept in-depth in the web series form. Woman with Byte, Digital Trends Live, Tech for Change, and The Food Fight are the best ones. Basically, it is a medium to identify the new techniques and technologies that utilize the digital ecosystem.
Also Read: 8 Trends for the IT Service Desk in 2022
---
8. Mashable

Next on this list of our best tech websites is Mashable, one of the most respected, authoritative, and trusted digital media sources. Although it covers all the latest happenings of technology and software launches across the globe. But, in addition to this, it is also a full-features infotainment site that also covers topics like politics, entertainment, culture, business, science, and many more.
It is always on the lookout for the latest technology news, blogs, events and is surely an amazing website if you wish to catch up with other distinct topics. Without a shadow of a doubt, Mashable is an international, multi-platform media and entertainment agency that you can follow to get the latest news about the technology or a variety of topics.
---
9. Macrumors.com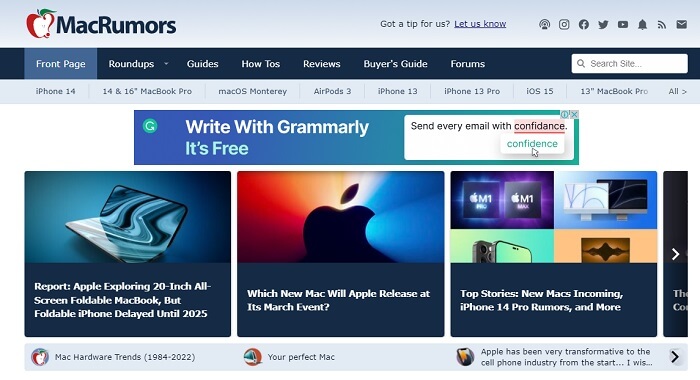 It is an online place that focuses on Apple news and rumors. Macrumors.com attracts a wide range of audiences of both professionals and consumers who are interested in the latest tech news and products. The website also possesses an active community concentrated on buying decisions and other technical aspects of the iPod, iPhone, and Macintosh platforms. Get the best tips from the experts and understand the technology realm better than ever.
---
10. Gizmodo.com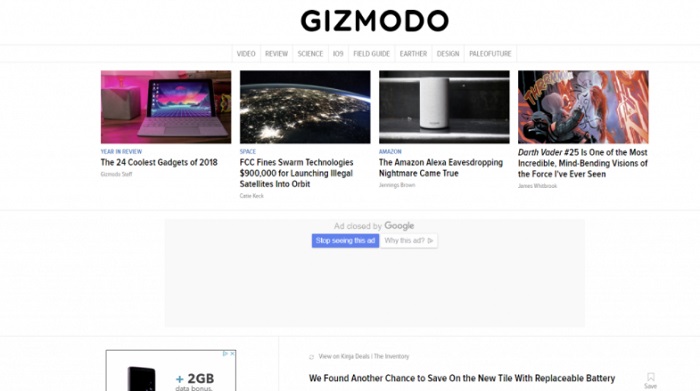 Gizmodo.com is another reliable source for getting the most out of the technology and digital ecosystem. Here you can find everything related to technology including gadgets, software installation guides, troubleshooting tips, and more. It majorly features the information related to the latest accessories or gadgets, also provides the best guides and tutorials for them. So, if you are a gadget enthusiast, then this is one of the best technology websites for you. You should consider it a great medium for finding the all-new and forthcoming gadgets news.
---
11. TheNextWeb.com

Last but not the least, The Next Web is another great way for getting the top leading tech blogs. Simple yet excellent site on the web that provides all kinds of technology stuff on a daily basis to the users. Majorly, it covers topics and guides related to culture, technology, and business. In addition to this, it also uploads helpful write-ups for upcoming gadgets. It is strongly recommended to visit this tech site for the next-gen gadgets. The most interesting thing about this website is that it gets 7 million visits every month and more than 10 million monthly page views.
Also Read: Google Chrome Introduces New Screenshot Tool in Sharing Menu for Android Devices
---
That's A Wrap!
That's all! These were some of the leading websites that provide every kind of information related to the technology. In this post, we have discussed 10 reliable sources to stay updated with the latest tech trends. Using such websites you can stay up-to-date about everything happening in the realm of gadgets and tech. The above-listed websites are more than enough to adopt digital transformation better.
We hope you liked this article. If you think we missed out on anything then please let us know in the comments below. Feel free to drop your queries in the comments.
For reading more informative articles, do subscribe to our Newsletter. Furthermore, follow us on our Social Media Channels: Facebook, Twitter, Instagram, and Pinterest.
Harshita Sharma is a technical writer with quite a distinct understanding of the tech realm. She is a tech enthusiast who believes that tech knowledge should reach one and all and tries to convert the sketchy knowledge into the simplest possible form for making people understand the tech world better. When not playing with words, she loves to travel and explore new places. And, is a coffee & cricket connoisseur.
Subscribe to Our
Newsletter

and stay informed

Keep yourself updated with the latest technology and trends with TechPout.
Related Posts