7 Best Free Font Creator Tools To Create Your Own Custom Fonts

Everyone once in a while, fonts prove to be the mandatory tool to spark up your company's logo or an invite. There is a big room of different fonts that have got your back covered whenever you need an impeccably unique design to compose. 
But if you are looking for the tools that you can create your own fonts with, then let us assure you that there are plenty of them and in this article, we have brought you the ones that are free to use. Let's just cut short and map the list of best free font creator tools that can help you in creating your own custom fonts.
What Are the Best Free Font Creator Tools in 2020?
With a desire to stand out, you must have wished to customize your own font design instead of unveiling hundreds of other fonts. Maybe you wish to reflect your own musings in those letters or it's just your way to stop spending hours in the font-hunt to find the best one or sometimes, nothing. 
Font creator tools can possibly require your patience and endeavors but you will certainly rejoice in fun-filled designs and creations. Here's the list of the best font creator tools that can actually accentuate your wish to design custom fonts. 
Let's start counting on the best ones:
1. FontArk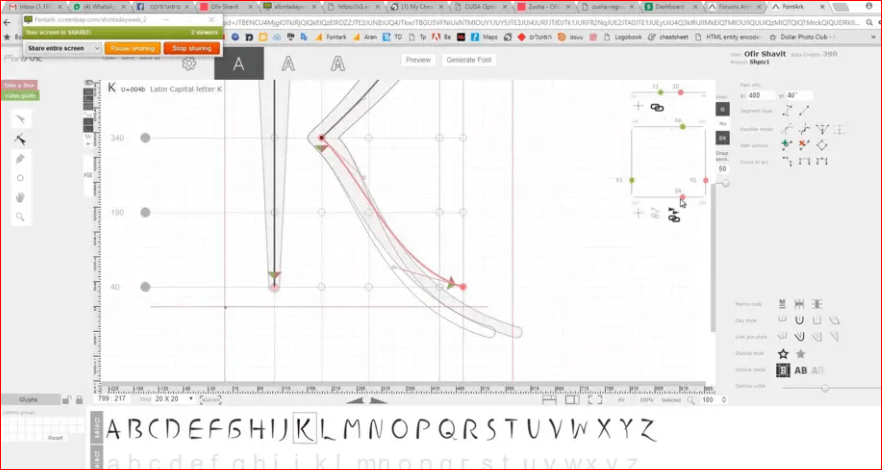 Compatibility: It is a browser-based tool which supports Safari and Chrome. You are required to sign up and are offered a demo.
FontArk is probably one of the best free font creator tools which you can make use of on browsers. In this tool, you can draw letters to create your own font and it has an Outline Generator feature which makes an outline around what you draw, automatically. 
Read Also: 10 Best Free 3D CAD Software in 2020
You can change the thickness and roundness of letters and also, modify multiple characters. It allows you to work on special fonts with Logotype and Icon modes. Once you finish creating the fonts, you can then have them exported as an OTF file and check them in a real-time preview which of course is an important offer to make use of. 
FontArk provides a number of tutorials and video guides to teach the basics of designing a font which can be incredibly useful for the newbies. Overall, this font creator tool is made for beginners as well as experienced designers with prominent features.
---
2. BirdFont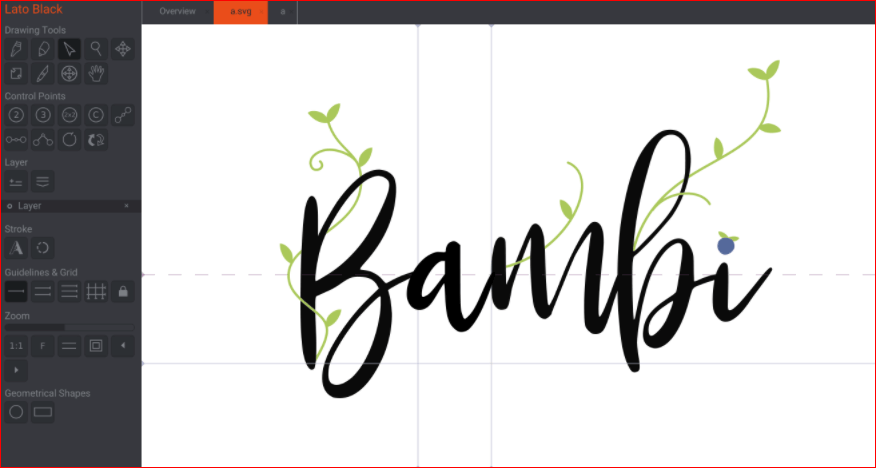 Compatibility: Mac OS X, Windows, Linux and BSD.
BirdFont paves in the list of best free font creator tools for all the right reasons. It is an open-source which has an interface with a thing for management. It is well-documented and has its interface categorized into tabs on top, middle page and the sidebar which holds different sets of tools based on their functions. 
To create fonts in this tool, you are offered the grid where you can draw and import SVG icons to create an icon font. You can get BirdFont to import drawings from Adobe Illustrator, Inkscape and export the projects that are complete in TTF, EOT and SVG fonts. You will find the tutorials to get started with this tool on its official website.
---
3. FontForge

Compatibility: Windows and Mac OS X
If you want to explore more tools and options in order to enhance your creativity while making a font then you must check FontForge. It counts among one of the best free font creator tools and it is free, an open source and the one-stop destination for all your requirements. 
It has tutorials for you in the store that accelerate your beginning and then the FAQ section in this tool solves all the queries that you have in mind. You can draw letters and modify their shapes and position. It features the Spiro more which allows you to adjust the curves and you can extract fonts from PDF files. 
It supports formats including AAT, SVG, PostScript, Multiple Master, OpenType and more. This is not it, this tool offers you to spot and omit the errors with the Find Problems options and the Font Validation tool. This tool is a go for beginners as well the experienced users.
---
4. TTFEdit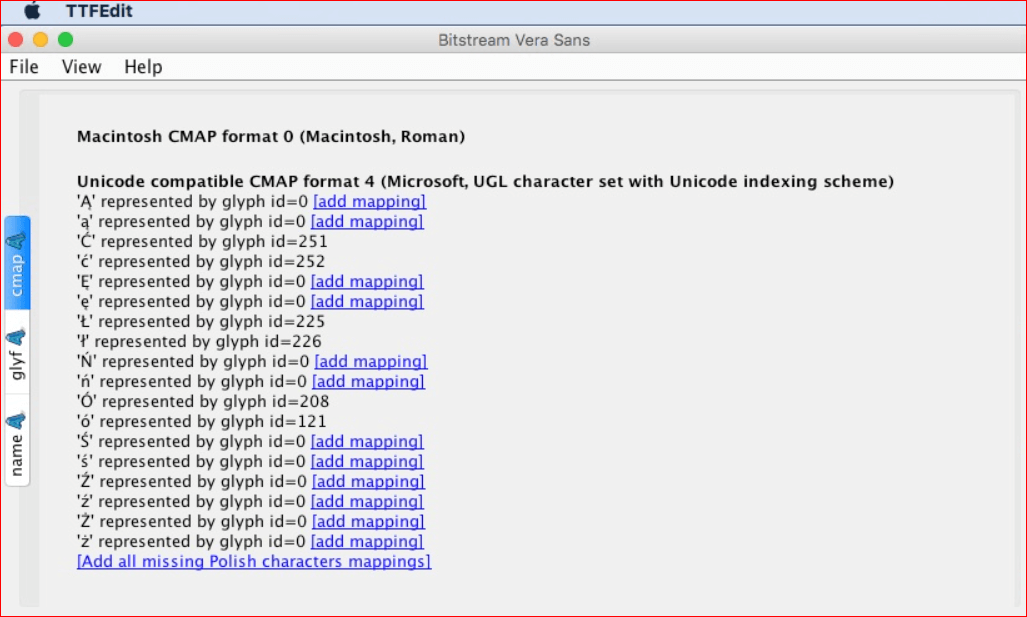 Compatibility: It supports all the modern browsers.
TTFEdit font creator is both, an easy-to-use as well as the complex one, functioning as a desktop tool and it allows you the pristine results of your activity. It is one of the best font creator tools to let you create your own fonts and it allows you to modify the TTF fonts that already exist in the tool and also allows you to create your own new ones using the template sheets. 
It has its interface divided into tabs that provide you the space to perform different actions on separately. Besides, you are free to change the shapes of each character by simply moving and resizing the curves using Glyphr Editor. 
---
5. Fontifier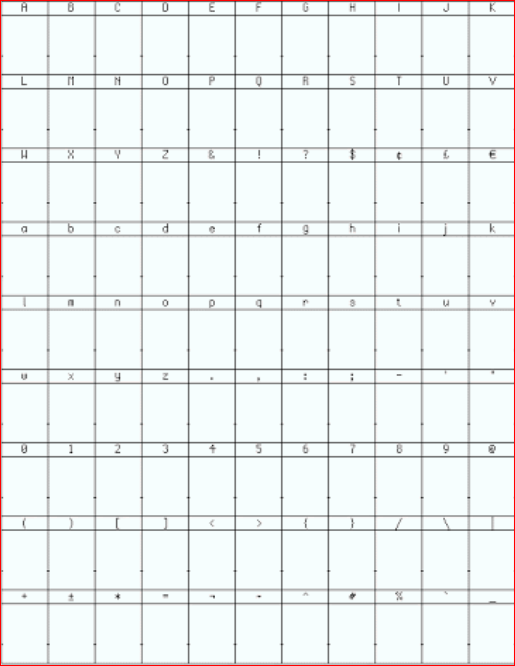 Compatibility: MacOS X 10.3
It's in the name. Fontifier, another best font creator tool in this list, gives you the best of tools to get you started creating the fonts. It has the all important features that one can possibly ask for. You can simply pick the template it offers and start writing your characters on it. Then, you can scan the templates and get it saved and also create your font once you have uploaded the template sheet. 
Read More: Best Hero Forge Alternatives To Create Characters in Full 3D
Another amazing part of using this font creator tool is that it allows you to make final call by viewing the preview of what you have just created and then only buy the fonts. Besides, it features a Signature font feature which helps you with the signature logos, cards or pictures, carrying upto 26 signatures. If you wish to create the fonts out of your own handwriting, then create them here.
---
6. Glyphr Studio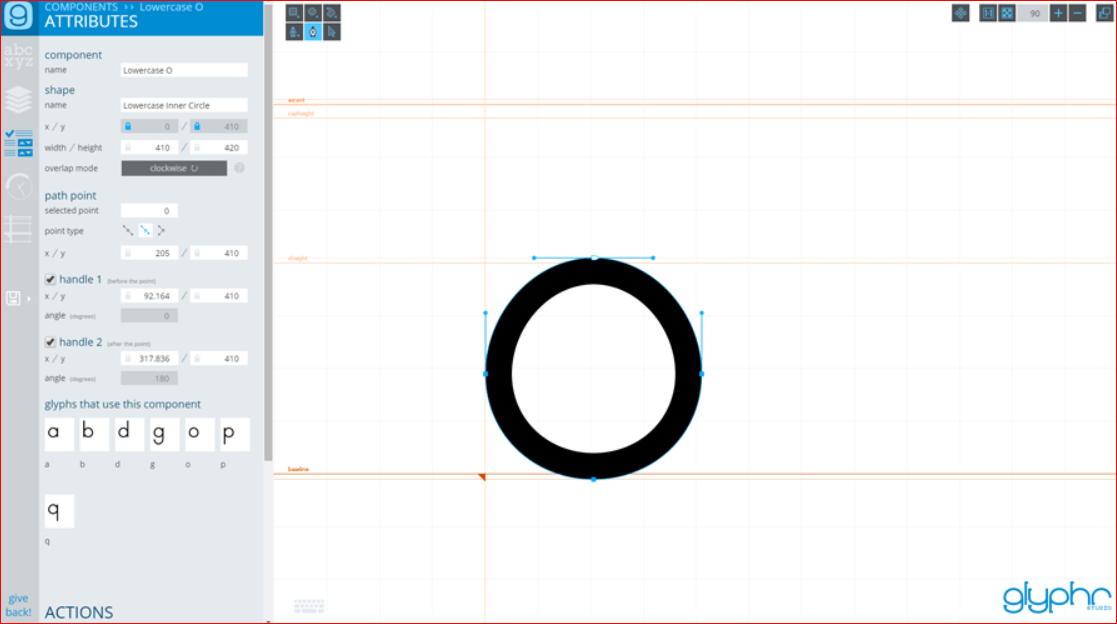 Compatibility: It supports all modern browsers.
Yet another best font creator tool, Glyphr Studio offers you the smooth and powerful features to create your own fonts. This one is an application which does not ask you for any installation. It uses an HTML file to run. It allows you to import outlines from Inkscape and Illustrator and also allows you to import all the SVG fonts that you can modify. 
Apart from these features, Glyphr Studio lets you adjust ligatures and make linked shapes which you can later reuse if you want to draw similar letters. In this tool, with the Test Drive option, you get to have a live preview of how your font is appearing to be while you are creating it. 
It also features Two Screen Mode which allows you to use this tool across two monitors. So, if you are a professional then this one can be your go.
---
7. Fontastic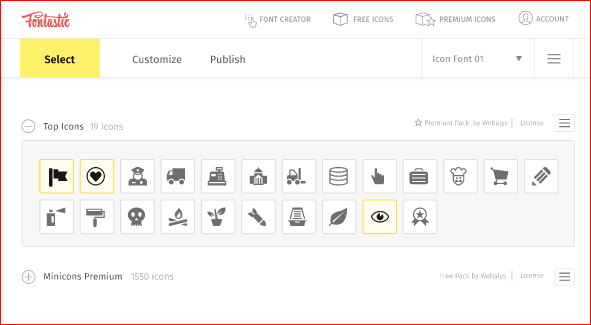 Compatibility: It can be used on the modern browsers.
If you are looking for a font creator tool which gives you the feature to create icon fonts then Fontastic is the one for you. Instead of letters, the Fontastic font creator tool has icon fonts that look beautiful. This tool guides you step-by-step on how to create your own fonts using these icons. 
Read More: Best Free Animation Software Programs For Windows
You are offered to upload the existing icons as SVG files and you can convert them on Fontastic. You can also create multiple fonts, own font collections, and even modify each character using CSS which allows you to add colors and shadows. The icons in your fonts adjust automatically according to your device which makes it super easy for you to ensure their fit. If you were looking for a beautiful, practical and easy font creator tool with font icons, you just found one now.
---
Find Your Go-To Font Creator Tool
Wrapping up, we hope that you have just found the best free font creator tool to create your own fonts. If you are a professional, then you must have seen that some of these tools offer action-packed features that manage your standards of designing. Besides, for beginners there are how-to guides and tutorials making things quite easy and hassle-free. 
It'd be pointless to conclude that these font creator tools are going to save your time but the features and the results are going to be worth it, if you practice creating fonts with patience. Let us know if you found this article helpful and also, do not forget to use the comment section to tell us about your favorite font creator tool.
Jyotsana is a technical writer with a non-technical background. An eye of detail and a knack for writing helps her to write technology related content.Apart from writing, she is a coffee connoisseur and an aesthete who rejoices in poetry and music during leisure.
Subscribe to Our
Newsletter

and stay informed

Keep yourself updated with the latest technology and trends with TechPout.
Related Posts