Best Free Apple Watch Faces To Use In 2023

There are different types of watch faces available for the Apple Watch that may serve a variety of purposes throughout the course of a typical workday. This post highlights the 7 best free Apple watch faces to try in 2023. Continue reading for better insights!
The watch face that you choose to show on the screen is of the utmost significance when it comes to the process of customizing and individualizing your Apple Watch. Additionally, it should appear wonderful, present the information that is most essential to you, and perfectly match up with the style that you have chosen for yourself. Even while Apple doesn't permit third-party Apple watch faces on the Apple Watch, the firm does provide a reasonably sizable collection of its own watch faces to choose from. Now, without wasting more time, let us proceed to know about the most appealing watch faces currently available for Apple Watch.
A List of 7 Best Apple Watch Faces in 2023
Apple unveiled 4 brand-new looks and added more personalization options to a large number of the existing options. The update adds improved & contemporary complexities to certain classic watch faces. Additionally, background color editing and customization options are now available for Modular, Modular Compact, and X-Large watch faces.
1. Lunar (watchOS 9)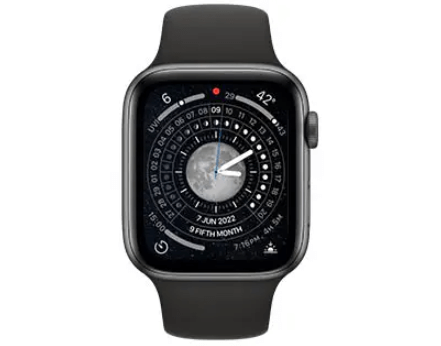 The Lunar watch face for the Apple watch is an excellent watch face and is new with watchOS 9, and it provides a lot of information to your screen. People who wish to utilize lunar calendar in addition to Gregorian calendar will find this to be a very helpful resource. In addition to this, it is compatible with the lunar calendars of three different religions, including Hebrew, Chinese, and Islamic.
There is also support for four different complexities in each of the 4 corners. Nevertheless, some individuals may find the appearance of this Apple watch face to be somewhat overpowering. You can simply alter the color of the second hand and choose between an analog and digital clock as your sole customization choices. However, there are not a lot of possibilities for personalization at all.
Also Read: Best Free Sleep Tracker App [Apple Watch]
---
2. Astronomy (watchOS 9)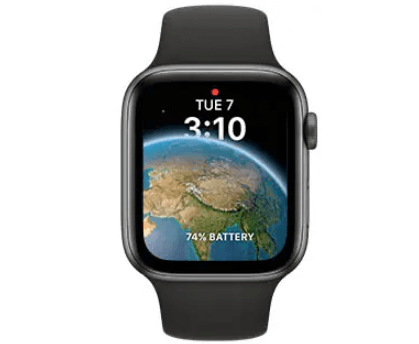 Apple states that a mechanical orrery served as the basis for the design of the Astronomy Apple watch face. The watch face is undeniably one of the most attractive options available on the Apple Watch, making it a strong contender for the title of "coolest." On the watch face, you have the option to choose between the "Moon view," "Solar System view," and "Earth view," plus it will continue to update itself during the day. Watching the dawn and sunset over India during the course of the day is something that fascinates us very much. In addition to that, you may turn digital crown to see the light and shadow cast by the sun on the surface of the world during the next several hours. In sum, this is one of the best Apple watch faces that you can try for a better experience.
---
3. Playtime (watchOS 9)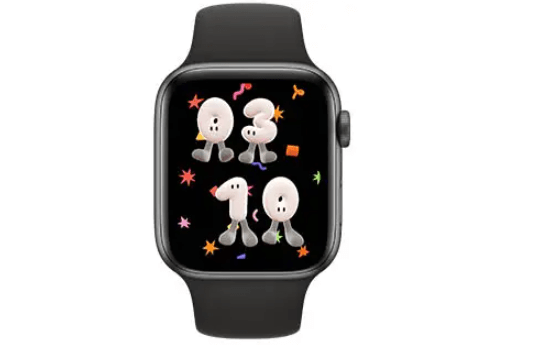 Next on this list of free Apple watch faces is Playtime. Playtime may have the appearance of a watch face that was designed just for children, but in reality, it is a lot of fun no matter how old you are. When you just want to kick back and relax, the adorable watch face is just what you need. This is particularly true if there are children in the vicinity, as they will really like having this. The watch face is the result of a partnership between Apple & Joi Fulton, and it also has some degree of interactive functionality. You may switch the wallpaper by rotating the digital crown in the appropriate direction. Additionally, touching on the characters' faces causes them to respond to you, which may seem like a waste of time but is really rather enjoyable in its own strange way.
Also Read: Best Apple Carplay Apps for iPhone
---
4. Metropolitan (watchOS 9)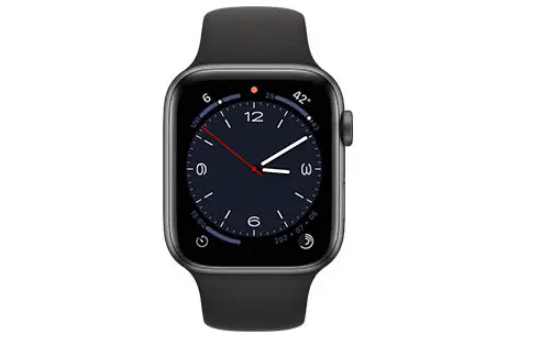 The Metropolitan is one of the new Apple watch faces that Apple unveiled during the Far Out presentation. It is a traditional watch face that is powered by type and has numbers that have been specifically made for it. As you spin the Digital Crown, the numbers dynamically shift in style. When you put your wrist on its side, the numbers transform into pills.
You have the ability to add a variety of complications to this face, including Activity, Astronomy (Moon Phase), Alarms, Audiobooks, Remote Camera, Calendar, Compass, Compass Waypoints, Contacts, News, Reminders, Sleep, Phone, Stock, World Clock, and Workout.
---
5. Typograph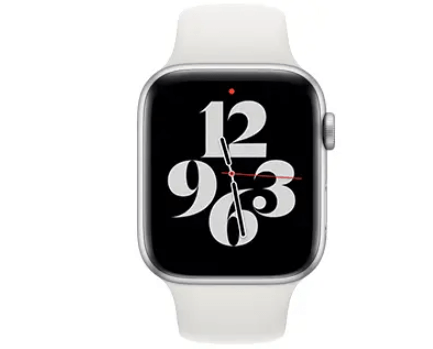 Another amazing Apple watch face that you can use on Apple Watch is the Typograph. With this Apple watch face, you can be able to select from 3 custom styles such as, modern, classic, and rounded. In addition to this, you will also be able to select whether you wish to see just 4-numbers or all 12-numbers on Apple watch face, plus, which type of script you wish to see them in.
According to the majority of Apple Watch users who prefer the Typograph watch face, the default settings goes well, but still, you can make modifications, if you want.
---
6. Portraits (watchOS 8)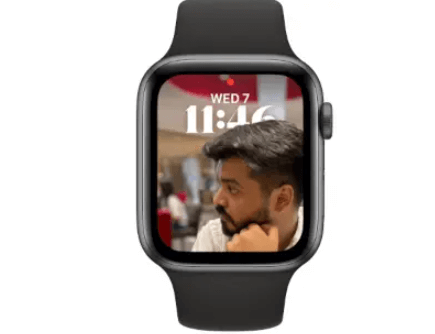 Portraits is the only new watch face available in watchOS 8, but it is very stunning (and a great deal of fun). You now have the ability to use any portrait mode picture as the backdrop on Apple Watch face, which is a whole new feature. You also receive two complications that you may configure, one in the center, and one at the bottom of the screen respectively. The way in which this face appears in your photographs is an interesting aspect of it.
You will notice a cool 3D effect on your Apple Watch, complete with motion in a perspective view. Additionally, by rotating digital crown, you may bring the subject of your shot to the forefront, which is another really unique feature. Overall, this is one of the best Apple Watch faces available for Apple Watch.
Also Read: Best Free Apple Watch Games You can Play
---
7. Infograph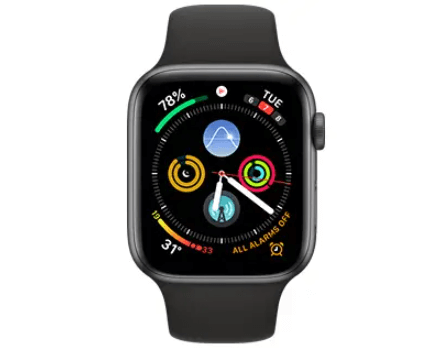 The Infograph watch face is an amazing and one of the popular watch face for the Apple Watch. Because this watch's face displays a total of eight complexities on the screen, it provides a wealth of information, which is fantastic for people, especially those who are fitness freaks. You can utilize several of these complications as launchers for third-party apps on Apple Watch.
You can also add complications and shortcuts for all of your workout-related applications and functions to your Infograph watch face, making it the finest Apple watch face option for exercise fanatics. Therefore, you can have anything from monitoring your heart rate to your exercise app to documenting your water consumption (if you use any of those), all on the same watch display.
In addition to that, the watch face makes excellent use of the available space, and it simply looks incredible. There is a possibility that some individuals may consider this to have an excessive amount of information. If this is the case for you, you have the option of selecting another watch face from the other options mentioned above on the list, or you can simply disable some of the complexities that are shown on the Infograph.
---
Wrapping Up! 
That's all! So, the above shared are some of the best Apple Watch faces that you can try in 2023. We hope you liked the information explained in this comprehensive guide. If we miss out on anything, then feel free to tell us in the comments section below.
For more information related to technology, you can subscribe to our Newsletter and follow us on Social Media.
Harshita Sharma is a technical writer with quite a distinct understanding of the tech realm. She is a tech enthusiast who believes that tech knowledge should reach one and all and tries to convert the sketchy knowledge into the simplest possible form for making people understand the tech world better. When not playing with words, she loves to travel and explore new places. And, is a coffee & cricket connoisseur.
Subscribe to Our
Newsletter

and stay informed

Keep yourself updated with the latest technology and trends with TechPout.
Related Posts