10 Best Dreamcast Emulator for Windows 10, 8, 7 in 2021

Finding software that can bring your good old gaming days back is not tough anymore as in this article we have shared some of the best Dreamcast emulators that you can use on your Windows PC and enjoy the old games.
Dreamcast is a gaming console that was launched by Sega on November 27, 1998. By the year 1999, that console had reached the whole world. It was the first gaming console launched after Sony's Playstation 2, Microsoft Xbox, Nintendo's GameCube was launched. At that time the company stood strong with its unique features like internet connection and internal hard disk.
Playing in the Dreamcast console was an amazing experience, but in 2021 it is not available to play. Though in place of a gaming console you can use a Dreamcast emulator to play all the old games on your PC. Below we have shared the best 10 emulators which you can use.
Best Dreamcast Emulator for PC to Use in 2021
Here are the best Dreamcast emulators for Windows 10 and older versions that you can use and play all your favorite games on your PC without any restrictions.
 1. DEmul
From 2003 to 2018 DEmul has offered the best Dreamcast emulator with constant updates, after 2018 the company has not released any updates. If you are looking for a constant updating emulator then this is not the one for you. This is a great emulator using which you can play games like Hikari, Atomiswave, Naomi 1, and many others.
For using this Dreamcast emulator for PC you need to have audio as well as video output as the emulator uses the plug-in system. The best part about this emulator is that it runs very smoothly on Windows PC so that you can easily play all your favorite games without any interruption.
This Dreamcast emulator for Windows can even save your progress in-game so that you can resume from where you left. It supports a memory card to save progress and other data. Below is the link which will redirect you to the official website from there you can download the authentic and the last updated version of DEmul.
---
 2. nullDC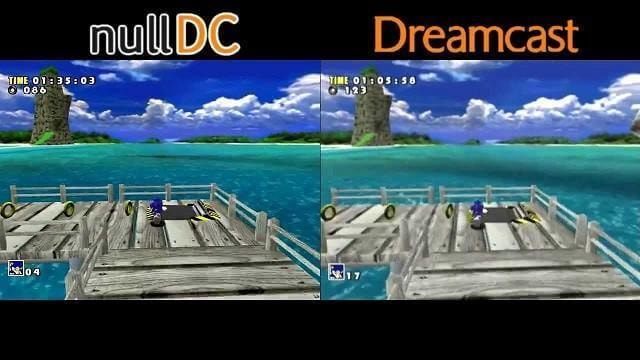 nullDC is one of the best Dreamcast emulators that you can download. This emulator lets you play all the games including the commercial ones. While many emulators only have the compatibility of a limited game, this on the other hand is the best choice to make if you are a fan of Dreamcast. This emulator too uses the pug-in system to offer you a great sound and video experience. As shown in the picture, it has better video quality as compared to the original Dreamcast which can offer you the best gameplay experience.
Also Read: 9 Best Xbox Emulators For Windows PC In 2021
All the PCs that have Direct X 9.0 are compatible with this emulator. Though the software has not received any updates so you can face issues with the emulator and cannot expect anything to happen. The last version which was released was nullDC 1.0.4, which was released on June 20, 2010.
---
3. Reicast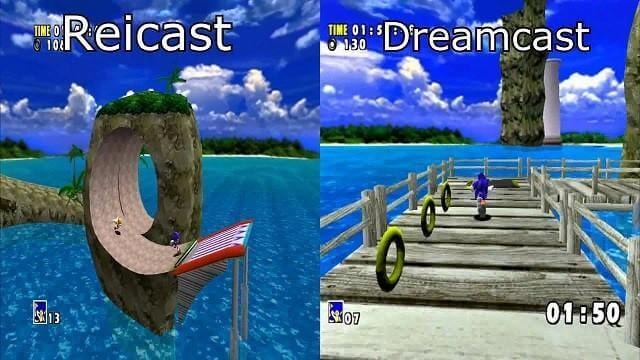 Next best Sega Dreamcast emulator on our list is Reicast. This is not only the best Dreamcast emulator for Windows but is also one of the best options available for the Android platform. The reason why this emulator is considered as the best is because of its lag-free experience on all the devices compatible.
Unlike the other two Dreamcast emulators listed above, Reicast gets constant updates which is the reason why users get the best gameplay experience. Though the emulator is derived from the nullDC's codebase, the major aim of the developer was to offer the best speed which till now has been successfully offered. If the user faces any issue with the emulator then there is a separate section for a user guide to help them out with every issue.
---
4. Redream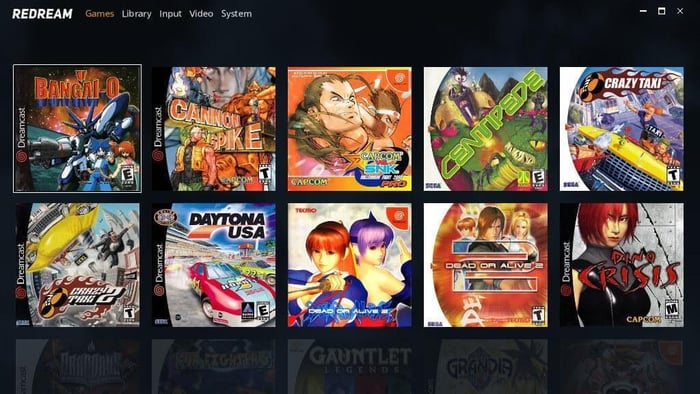 As the name suggests Redream is reality making the dream come true for all the Dreamcast lovers. The emulator is available for Windows, Linux, and Mac PCs and the best part is that it offers 4K or 1080p render for Dreamcast classics. It has a very smooth performance of 60Hz even after taking only 4 MB space on your hard drive.
Also Read: 13 Best Free SNES Emulators for PC, Mac, and Android
This emulator does not require any changes to make in the BIOS and more than 95% of the games can be played with this emulator which is great to have. The high-definition gaming experience of Redream makes it one of the best Dreamcast emulators for Windows 10 and older PCs. Other than being available on the desktop, the emulator is also compatible with Android devices. You can enjoy gaming on both PC as well as on your mobile with Redream.
---
5. Makaron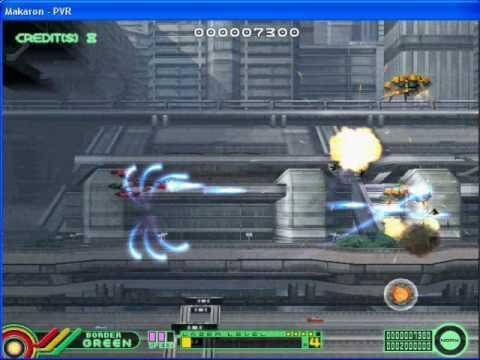 Developed by dknute, Makaron is a Sega Dreamcast and NAOMI emulator that you can use to play your favorite games of Dreamcast. Using this emulator you can easily play games on your Windows PC, but the sad part is the last updated version is Test 12/5 which was released 10 years back on August 19, 2010.
Though this is a Windows emulator which means you will not face much difficulty while using it but if you face any you have to adjust as there is no scope for new updates. It still is better than other emulators in the market which is why we have added Makaron to the list of best Dreamcast emulators for PC.
---
6. Retroarch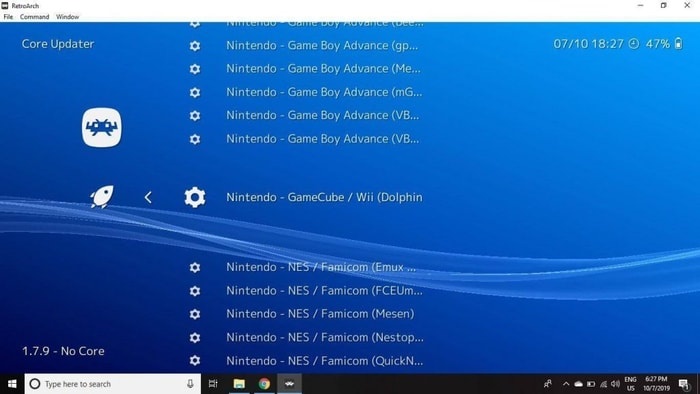 Among the other best Sega Dreamcast emulators, this one is very versatile for video games. This emulator offers various features that help it in standing out from the crowd, the list of features includes run-ahead, netplay, next-frame response times, shaders, machine translation, blind accessibility, and many others. It is compatible with most computers and consoles, along with that it offers a huge list of games that you can play.
Also Read: 12 Best Nintendo DS Emulator for Windows and Mac in 2021
The emulator still gets updates which makes it very smooth and with every update, you get to have the best gaming experience. The last update which was released by the company was on July 4, 2021. If you wish to try the emulator then you can try it online also as the website has an option named 'Try RetroArch Online'. We have added the link to the official website, you can click and try the online version from there.
---
7. NesterDC
NesterDC is an original Nintendo Entertainment System (NES) emulator. It is compatible with Windows PC and the users can have a great gaming experience on their PC itself. This emulator helps in loading and saving ROM states. This Dreamcast emulator for PC can be used to play with your friends as it supports 4 players.
Though on the website you might not find much details after reviewing the performance of the emulator we have added it to the list of best Dreamcast emulators in 2021. It is a very flexible software that supports several Dreamcast devices and NES peripherals. You can download this emulator from the below-mentioned link.
---
8. Chankast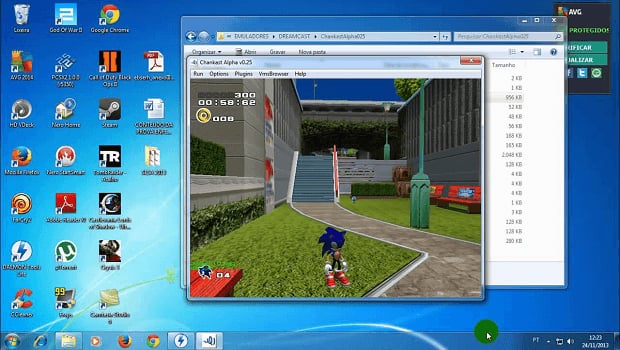 Next up on the list of best Sega Dreamcast emulators is Chankast. This is a very easy-to-use emulator which takes no effort in playing games and using it. Using this emulator you can easily play commercial games as well. This emulator was earlier designed for older versions of Windows like XP and 2003 but it doesn't mean you cannot use it in later versions. It works perfectly fine in Windows 7, 8, and 10 too.
The reason why we have kept this emulator in the list of best Dreamcast emulators for PC is its minimum requirement for use. The emulator requires Intel Pentium 4 with a 1.6 GHz processor and 256MB RAM. Apart from this whatever you have on your PC is an add-on and you can enhance the gaming experience.
---
9. FlyCast/ FlyCast Libreto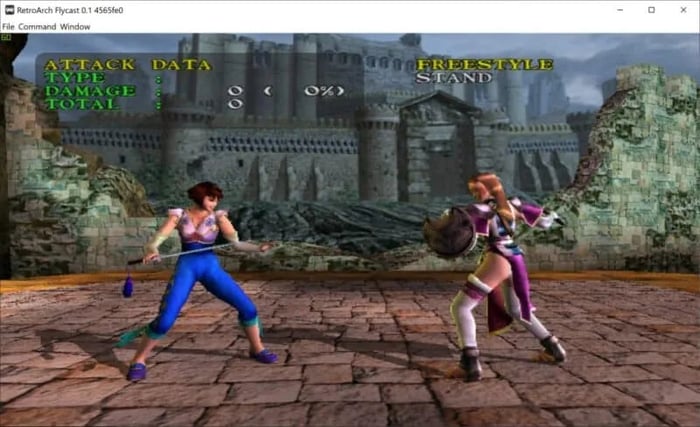 FlyCast is another one of the best Dreamcast emulators for Windows 10 and older PCs. Although you can use this emulator in Android as well as on iOS devices. Irrespective of the device you are using you can still play your favorite games and enjoy the good olden days. This is an open-source emulator which can be easily downloaded.
The emulator is written in C++ and it supports most of the Dreamcast games. Apart from Dreamcast, you can play NAOMI, Atomiswave, and Windows games too. It has recreated the controller, light-gun, and stick for you to have a great gaming experience. With this best Dreamcast emulator, you can have the best experience even on the widescreen.
---
10. DreamEMU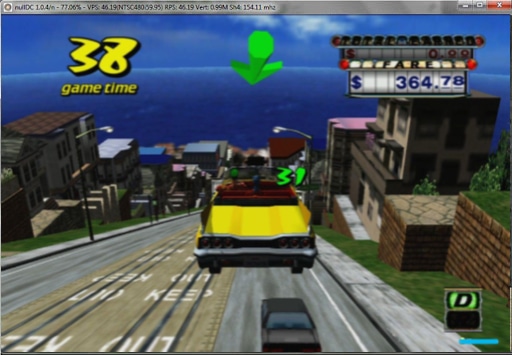 Also Read: 15 Best Game Recording Software for Windows PC
Lastly on our list of best Dreamcast emulators for Windows 10, 8, 7 and the older version is DreamEMU. This is one of the oldest emulators available on the market, it was released in the 2000s. Though the emulator is still in the developing stage so you can expect it to add new features and compatible games to the list. The emulator requires BIOS to run while the other competitors do not require that. It moreover is available for Windows only so you can give it a shot if you wish to use it on one device only.
---
Play Your Favorite Games with the Best Dreamcast Emulator
These 10 best Dreamcast emulators can offer you all your favorite games which you used to play with Sega Dreamcast. All you need to do is download the emulator that is compatible with your PC and enjoy unlimited uninterrupted gaming. Some of the emulators are also compatible with mobile devices so if you wish to play games on mobile you can download them. Subscribe to our newsletter and never miss any updates on such amazing topics.
Tanmay is a technical writer from the field of mass communication. He aims to communicate the best of the technology to the readers through his write ups. If not writing you can find him with his camera capturing nature and exploring the unexplored world.
Subscribe to Our
Newsletter

and stay informed

Keep yourself updated with the latest technology and trends with TechPout.
Related Posts