13 Best Digital Marketing Steps To Grow Your Business in 2020
Published Date :
Nov 15, 2019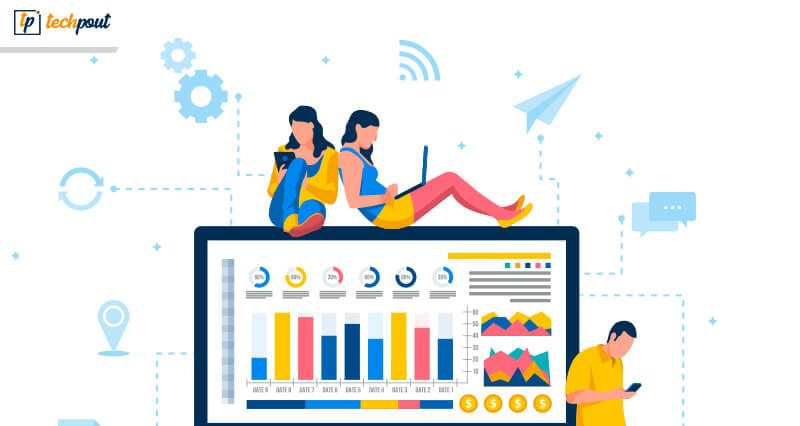 With increased digitalization and rapid technological advancement, the face of the marketing industry has entirely changed in the last couple of years. This major alteration due to digital marketing is affecting a large number of both small and large scale industries. To stay ahead in the lead, what you need to do is grow your business with digital marketing to achieve improved conversions.
Although we all are vaguely aware of digital marketing components and strategies like SEO, SEM, content marketing and social media marketing, yet to drive more profits you need to be very well adept with the digital marketing steps to grow your business with the help of the digital world.
13 Best Digital Marketing Strategies To Flourish Your Business:
1. SEO A/B & Split Testing in Digital Marketing:
A/B testing refers to the comparison made between two versions of your web page by changing a single factor like changing the CTA text, image or any other feature of the landing page.
Split testing, on the other hand, compares two distinct designs.
SEO A/B split testing can prove to be of huge help when it comes to increasing your website traffic. You can make use of apps like Clickflow that can help you to run SEO experiments for your website. You can choose to run experiments for a span of 15 days also to get a clear picture of how various SEO variables can impact your web page ranking on the search engine rank page. This tool functions by generating a report for all the pages on your website to highlight the concerning issues that can be improved.
Advantages of Using Clickflow:
Grow your profits
Increase your website traffic
Save your time
The app can help you increase CTR (click-through rate) by giving you the option to choose the targeted  CTR. 
The app can also suggest the best keywords and improve page ranking.
You can also make changes to the title, meta tags, meta description and even change the content of the body as per the suggestions.
This tool further provides insights about the increase in the number of clicks after you have optimized the site with the help of Clickflow and also shows the improvement in the profit margins achieved by your site.
Must Read: 13 Best Marketing Apps To Promote & Drive Your Business
2. Artificial Intelligence in Digital Marketing: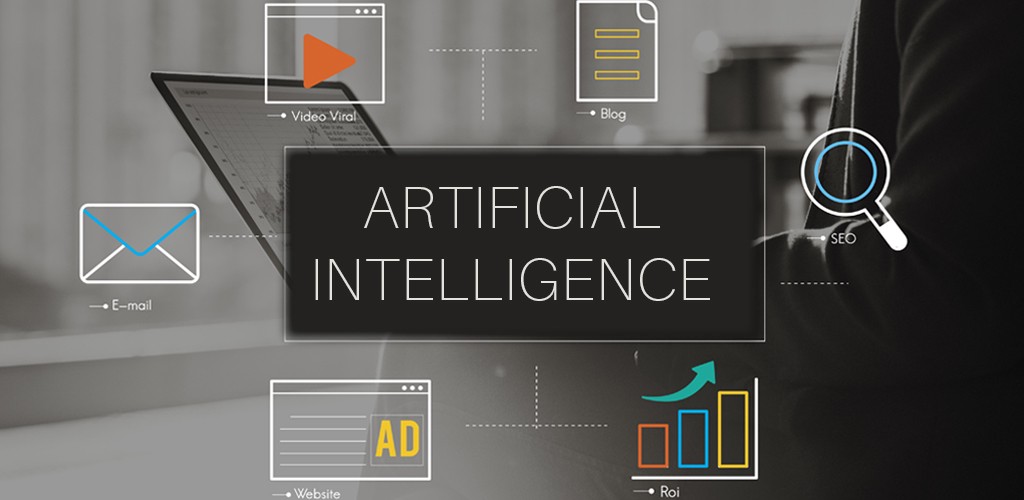 AI is the next big thing in the market, and soon we may witness a real-world similar to that of "The Matrix." Top tech giants like Microsoft & Uber are already employing robots to patrol parking lots and large areas. Anyway, from a business perspective, the major reasons for adopting AI by organizations for commercial growth are as shown in the image below.
Benefits of Using AI in Business:
Using AI in your current business can help you move into new business ventures.
You can run a process for 24*7 duration by programming them suitably.
AI can help you handle repetitive tasks without human error.
What AI Does in Digital Marketing?
Analyzes consumer behavior and search patterns.
Helps the business front to understand customer's viewpoints about their product or services by collecting information from social media and blog posts.
Currently, AI is already trending in the below-mentioned fields:
For communications
In product recommendations
For content creation
For email personalization
For e-commerce transactions
Customer service chatbots.
Further development in the field of AI, will help organizations reduce staffing and hence improve their profit margins.
3. Blockchain Technology in Digital Marketing: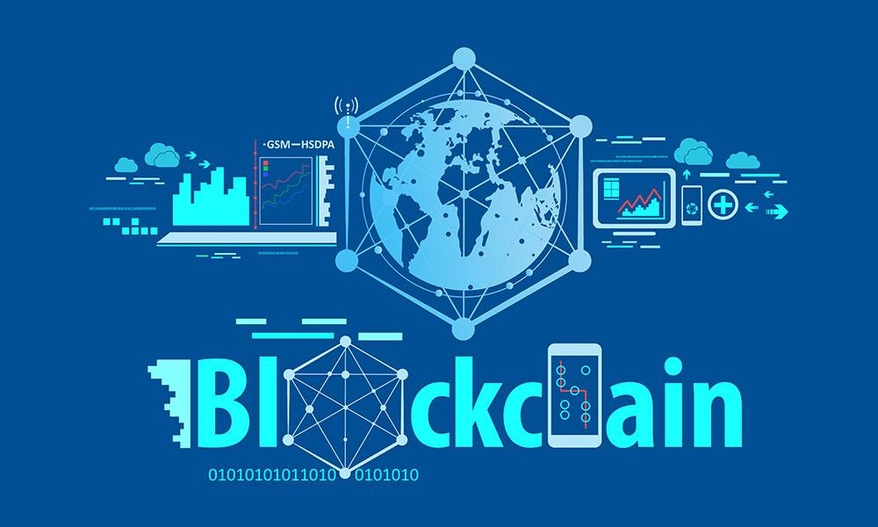 Blockchain is a time-stamped series of data managed by many computers to prevent alteration retroactively without altering the following blocks. The data blocks are bound together by cryptographic principles.
Uses of Blockchain in the Near Future:
To verify online identities
To increase transparency
To protect personal data
To pinpoint targeting
To enhance authentication and provenance
To tackle social impressions
To track media buys.
4. Growth of Geo-Fencing and Its Impact on Digital Marketing:
What geo-fencing does is help to target a user based on their real-time geolocation and push advertisements, text message or any other type of marketing communication in their devices accordingly. This is a great way to promote local products and services.
The growth of geo-fencing influenced marketing is expected to rise to $2.2 billion by 2023. Improved geo-targeting can especially act as a boon in improvising SEM strategies. 
Geofencing is a cost-effective way of advertising a product or service.
It is easily doable and also a quick way to reach the potential customer's attention.
Local businesses can profit immensely from geofencing strategies.
This is a great way to promote a start-up as well as for established businesses too.
Geofencing advertising is largely supported by Google Adwords, Instagram, and Facebook.
5. Use of Predictive & Augmented Analytics in Digital Marketing:
Predictive Analytics is nothing but the utilization of historical data, machine learning, data mining, and predictive modeling to predict the future buying habits of a  consumer. 
How exactly does it help the marketing world:
It helps to forecast the seasonal behavior of customers.
It helps to target those customers who have particularly been profitable customers in the past which increases the likeliness of those people to again buy products as per a particular website's suggestion and recommendations.
As this method of marketing prioritizes customers, hence it has the potential of satisfying customers.
Amazon's product recommendations are a great example that is responsible for 30% of its sales.
Read More: 11 Best Email Marketing Software To Grow Your Business
6. Multi-Channel Marketing Boosted by Digital Marketing:
Also known as Omni-channel marketing, this is an easy way to grab your customer's attention by using multiple platforms for marketing about your products and services. All the channels should be linked together.
This is a great strategy that is going to expand more shortly. 
This business strategy offers a customer with great user experience. It also provides personalization to the customer by curating the feed of a particular consumer as per their preference and taste on various social media and digital marketing platforms.
Advanced Saas companies are offering improved techniques to manage these multiple mediums of marketing.
This is also being heavily backed by predictive data analytics, forecasting methods, big data and of course, AI.
Statistics show using three or more channels can improve and enhance the engagement rate, purchase frequency, average order values, as well as customer retention rates.
7. Instagram's Shoppable Posts in Digital Marketing For Small Business: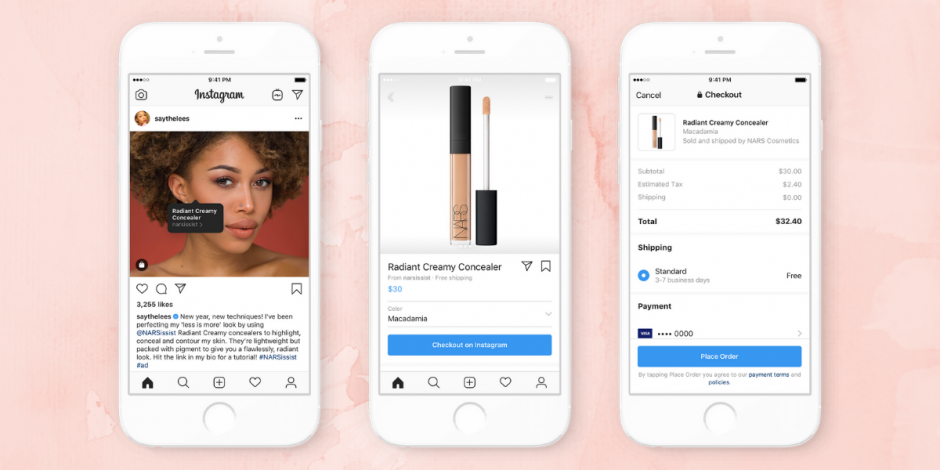 As per survey results, 60% of Instagram users and 70% of Pinterest users discover new products and brands through these platforms.
These social media sites provide a more comfortable shopping platform to consumers of giant e-commerce stores by creating shoppable posts. Customers can click on these posts to be further redirected to the e-commerce site, which eases the altogether shopping experience for customers.
They also act as an excellent platform for small online business retailers to advertise their products and reach more consumers worldwide faster.
Thus, shoppable posts shorten the sales funnel and also help in decreasing the shopping barriers.
8. Content Marketing Continues To Play a Crucial Role in Digital Marketing:
If you are wondering what the meaning of interactive content is, then you need to know that it is the type of content that is informative in an interactive manner. Some examples of interactive content are shoppable posts, AR/VR, 360-degree video, quizzes, and polls. This has great potential to attract buyers, as stats suggest that about 91% of consumers get influenced by online interactive content.
This kind of marketing will undoubtedly dominate the future due to the following reasons:
It is a fun way of attracting customers.
It is creative enough to keep competition at bay due to the challenge around reproducibility.
It is easy to share using social media platforms and hence, can gain heightened popularity instantaneously.
It shortens the sales funnel by improving the ease of navigation as it can directly bring customers to the concerned product page. This will make customers stay on a page and site for longer duration and thereby increase the chance of conversions.
Humans love to interact, and hence, great interactive content can directly impact a person's emotional and reasoning center and thereby influence their decision making about a product or service.
9. Voice Search in Digital Marketing: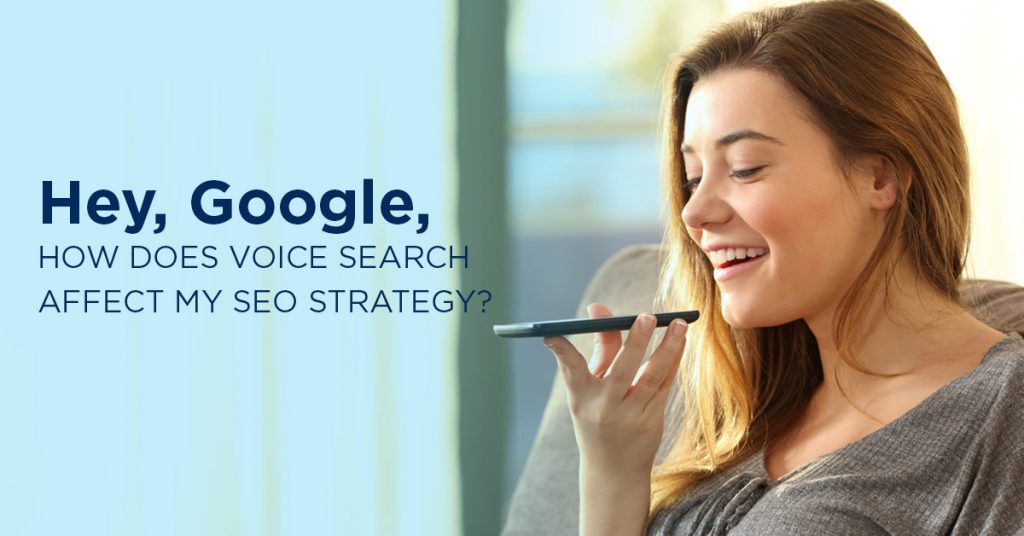 This is a trending digital marketing strategy. Keywords can now be directly fed into the search engine via voice input, thanks to voice-activated technologies like Amazon Echo, Google Home, and of course, Apple's Siri.
50% of the searches will be voice searches by 2020 as per recent estimates.
10. AR & VR in Digital Marketing: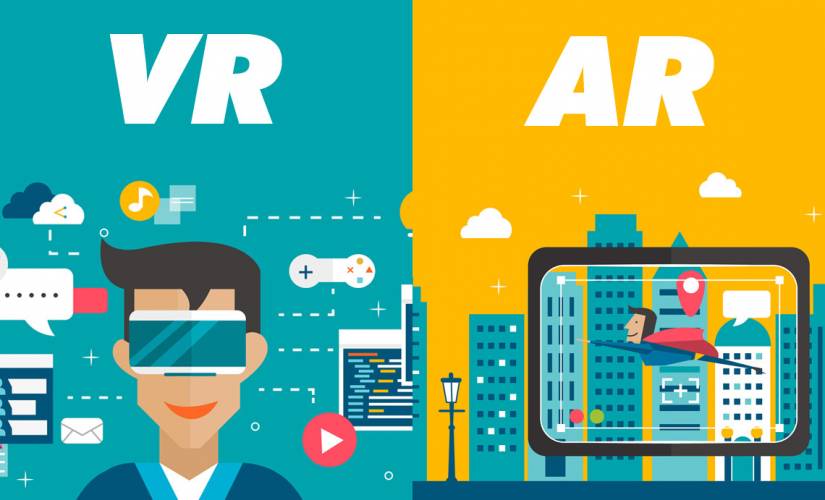 Augmented reality (AR) and virtual reality (VR) are two popular trends in the marketing industry to provide an enhanced user experience.
An apt example would be the IKEA app which provides its users with the scope to see how a piece of furniture would look in their home or office before purchasing a product.
Read More: How To Promote Your YouTube Channel For Free
11. Social Media Stories in Digital Marketing:
First Snapchat, followed by Instagram, and then Facebook and finally, YouTube adopted the story creation feature.
The uses of social media stories are as follows:
Enhances brand awareness
Cost-effective method
Interactive and engaging 
Increases website traffic
Greater reach.
12. Google Ads Automation To Optimize Digital Marketing Campaigns:
Google Ads recently announced optimizing the bid strategy of the Google Ad campaigns to maximize conversions. These announcements were made at Google Marketing Live and will benefit marketers, as discussed below:
Google uses machine learning to optimize bids.
Automated bids will help achieve more conversions when compared to manual set up of the conversion actions while ad campaign set up.
This kind of automation will help to optimize bids across many campaigns with pre-set desired conversion actions.
Also, more freedom is offered over the beginning and end of ad campaigns.
13. Use of Social Messaging Apps in Digital Marketing: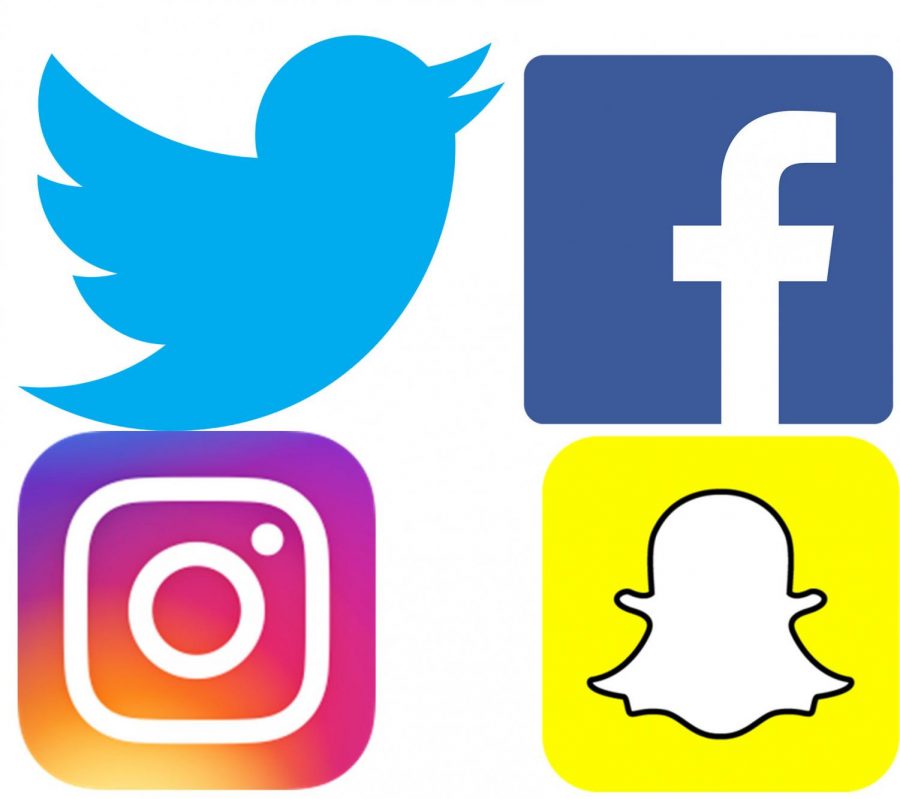 Social media is no longer a personal space but rather fully grown business front due to the following benefits:
It helps to create direct contact and to build more consumer-friendly relationships.
It helps to boost sales and performance.
It helps in spreading the word quickly about events and business updates.
It helps to retain potential customers.
Provide customers with more product/service information.
Conclusion
Digital marketing is a rapidly growing area of marketing. This article enlightened you about the emerging trends of a handful of digital marketing strategies to help you plan better for your business venture growth through the digital marketing platform whether you are a startup or established business brand.
Lastly, you also need to keep yourself updated with the upcoming trends and technologies that can help you build your business further.
What is digital marketing and how to use it best? Read our article to learn about the 13 recommended digital marketing strategies to grow your business in 2020.
Snigdha is a technical content writer with expertise in the field of science & technology. Though she has a very diverse academic and professional profile yet she finds writing to be a creative form that she was unable to explore so far. When not writing, she can be found indulging in other forms of creativity like painting or travelling.
Subscribe to Our
Newsletter

and stay informed

Keep yourself updated with the latest technology and trends with TechPout.
Related Posts