13 Best Budget Chromebooks To Buy in 2020
Published Date :
Oct 25, 2019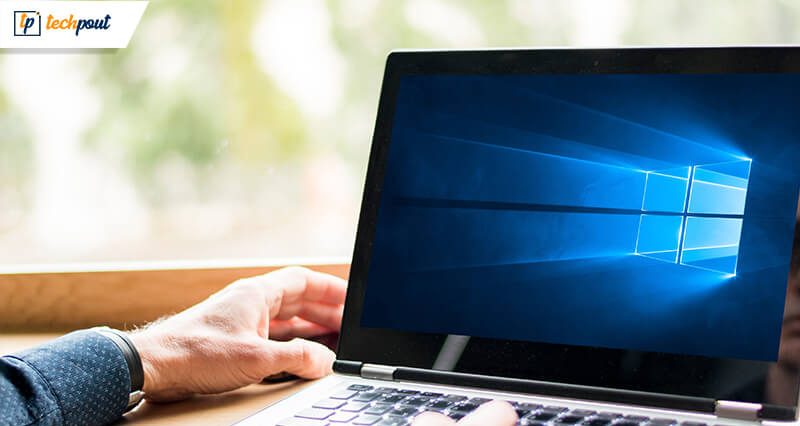 Chromebooks are an excellent alternative to laptops and are fast, versatile and mostly inexpensive. These android devices are backed by Google's raft of online services, which means that downloading additional software is not required. 
The main issue is, with the existence of so many options in the market, choosing the best Chromebook can be a frustrating task at times. 
To help you find out the best budget Chromebooks, here we have prepared a well-researched rundown for you. Our list consists of some of the best lightweight Android gadgets that can seamlessly meet all your aesthetic requirements and needs. 
Here is The List of Best Chromebooks in 2020:
1. Asus Chromebook Flip (C302CA-DHM4)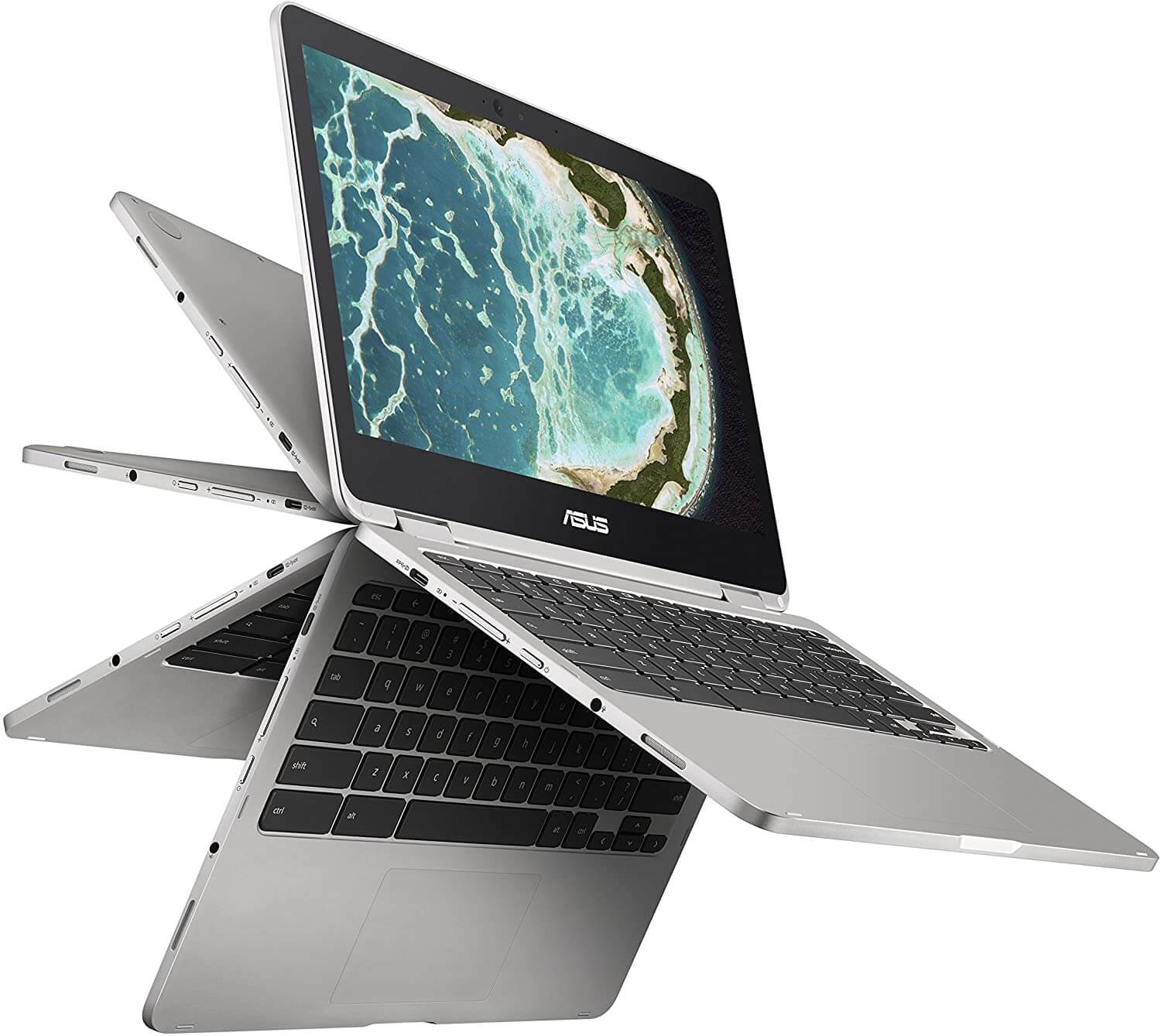 Asus Chromebook Flip (C302CA-DHM4) comes with a convertible hinge design and a full HD screen. It has a metal body with a backlit keyboard and two USB-C ports. 
It has a massive RAM and storage capacity and comes with a clear and bright display. Damage protection is covered in its warranty specifications. 
The only downside of this power-packed tool is, it is a bit costlier than other competitors in the market and requires separate adapters to establish legacy connections. 
All-in-all with its rich functionality and powerful features, Asus Chromebook Flip (C302CA-DHM4) is a decent option to pick. 

Also See: Best Fitbit 2019: Which Fitness Tracker Is Perfect For You?
2. HP X2 Chromebook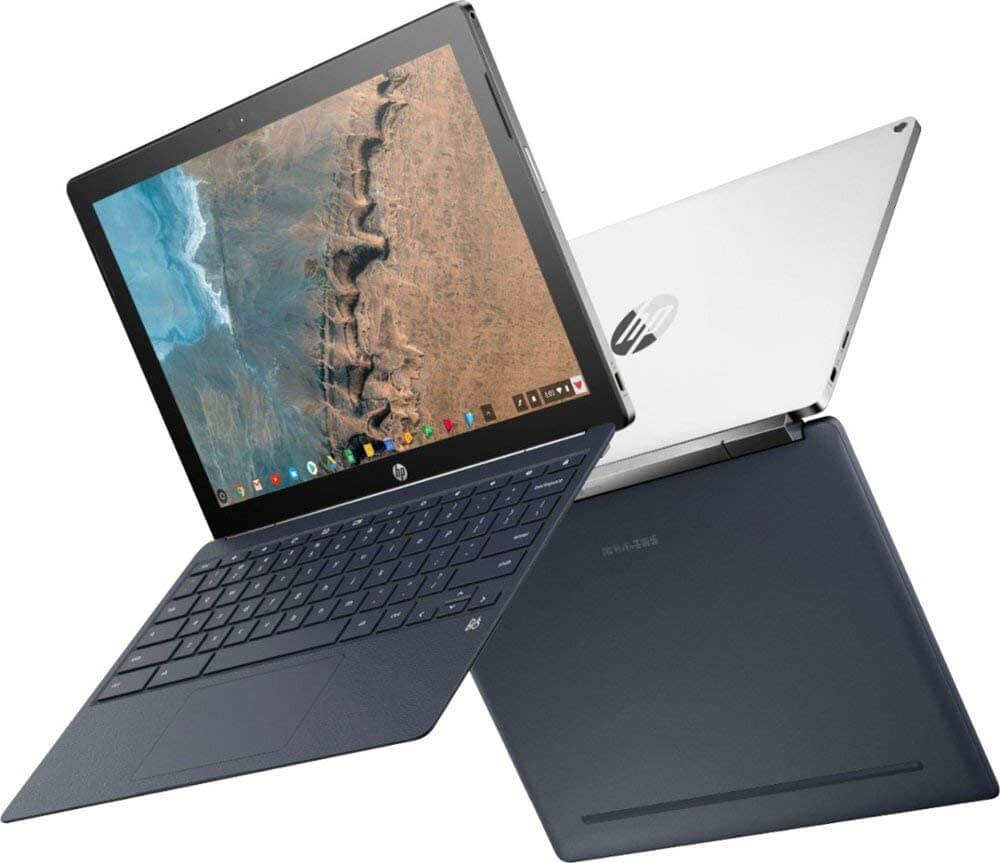 If you are a fan of premium hardware and are looking for the best Chromebook deal, then HP X2 Chromebook can be of great help to you. 
It is a beautiful piece of sophisticated technology and comes in a stylish look. 
With a 64 GB RAM, M3-7Y30 Intel core processor, and Intel HD Graphics 615, it has plenty of power. Moreover, its screen is fully detachable, which makes its switch between a laptop and tablet easy.
Active Pen stylus along with Microsoft Surface style is its bonus feature. Bang and Olufsen back its sound mechanism. 
Although it's a bit expensive, its versatility and power make it a good pick.

3. Acer Chromebook 514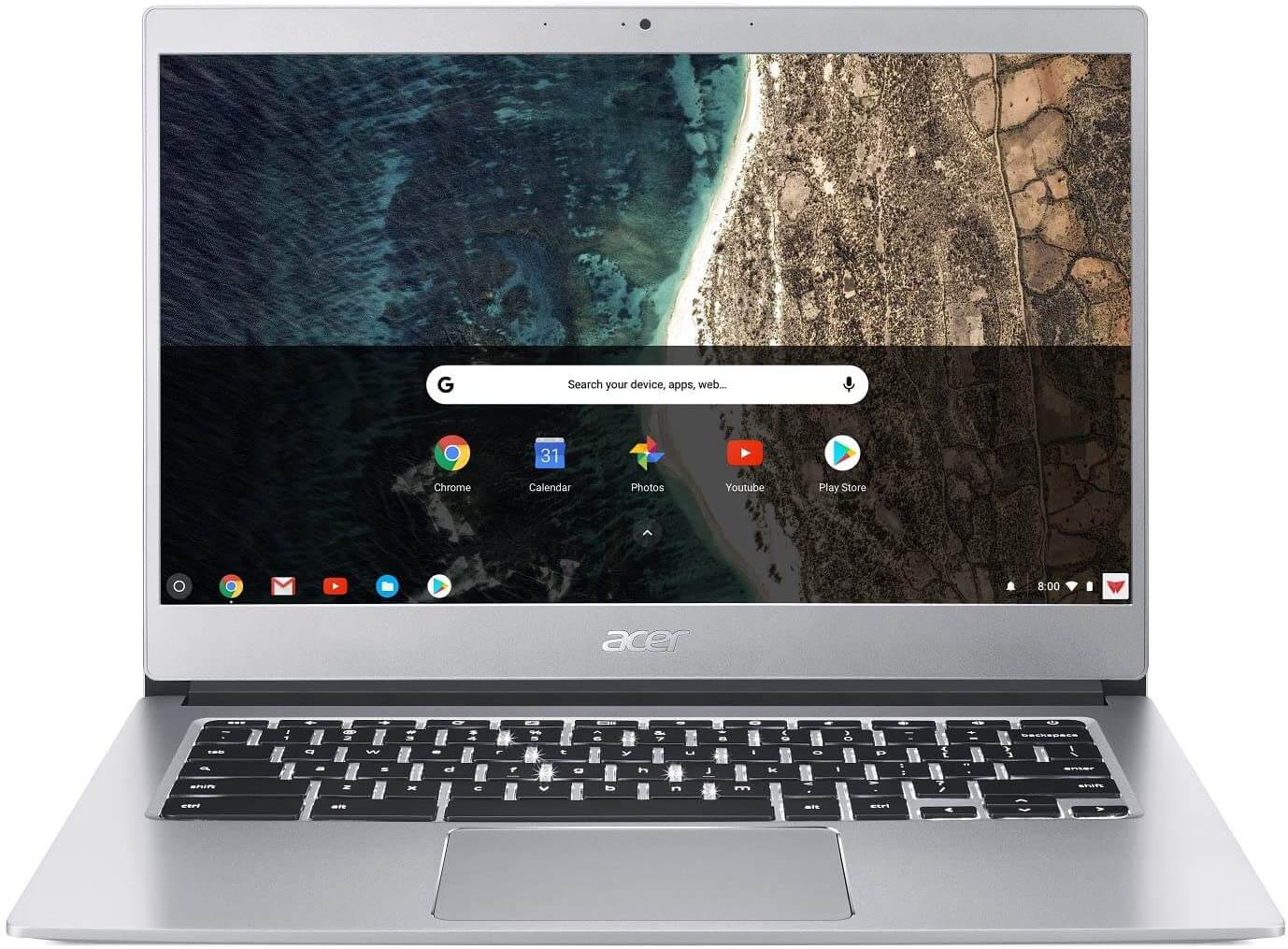 With its reasonable pricing bracket, Acer Chromebook 514, is one of the best Chromebooks for kids and students. This budget machine comes in an Aluminium design and a comfortable backlit keyboard. 
It has a big touchpad, and its touch display looks great. In a nutshell, this incredible gadget is packed with all the necessary features and is rightly-priced to suit student pockets.

4. Dell Inspiron Chromebook 14 C7486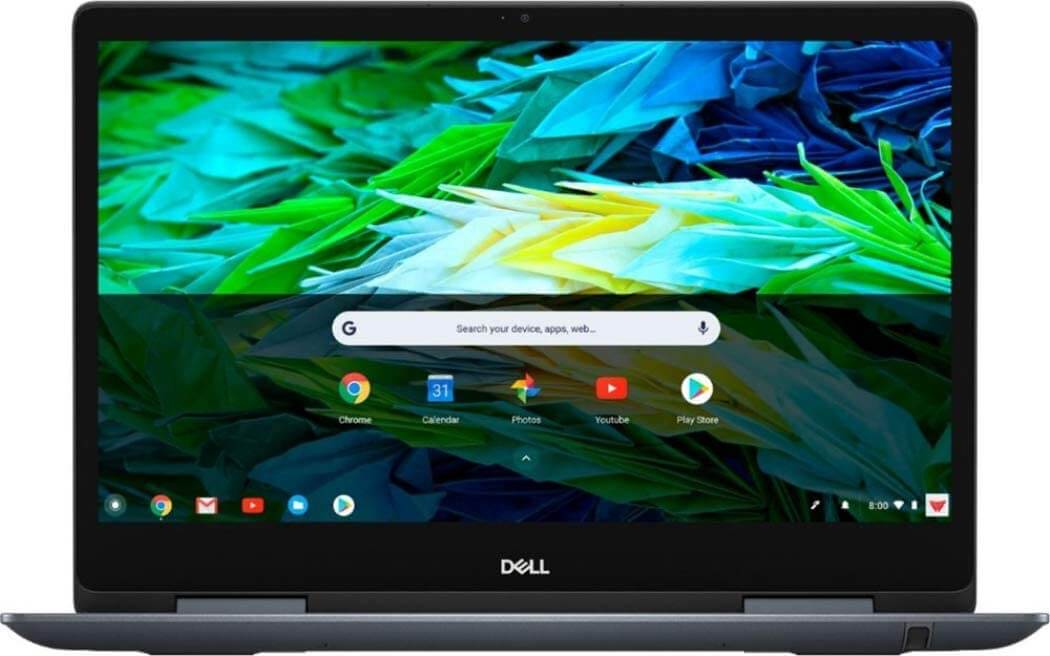 Dell is a well-known name when it comes to picking some of the best Chromebooks and laptops. It comes with a 4GB RAM and 128 GB storage. 
It has the right balance of specs which are sufficient enough to meet various needs and performs smoothly. In terms of graphics and storage, it falls in the above-average range and is a perfect blend of style and performance. 
The 2-in-1 folding form features add on to its overall versatility and functionality. 

5. Asus Chromebook C523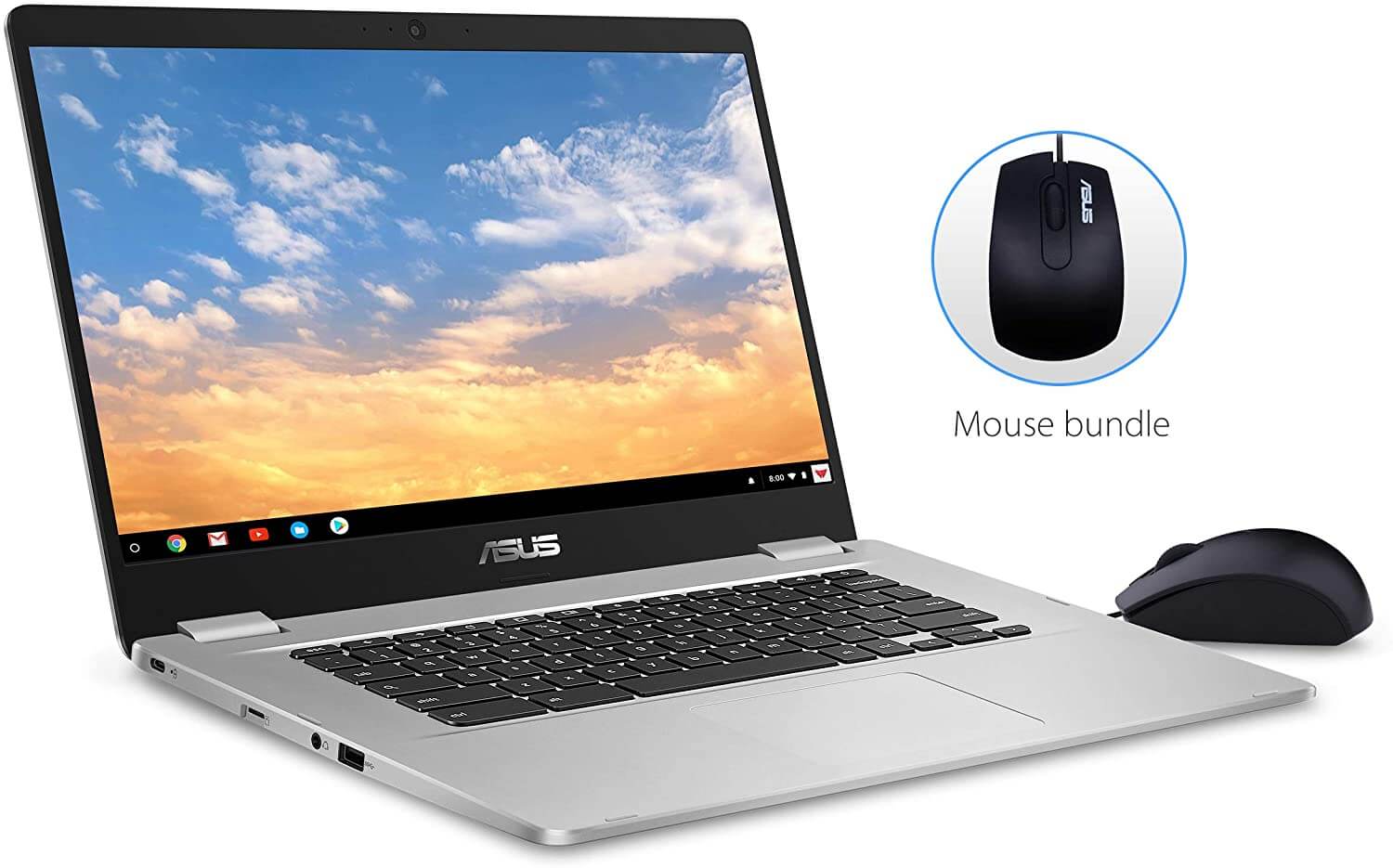 Asus Chromebook C523 is a perfect pick for those looking for a budget-friendly option. It comes with a big screen, comfortable touchpad, and keyboard. 
The touchscreen is powered by a 1080p panel. Its 1.56-inch body comes in a sleek and part aluminium design. 
However, it lacks keyboard lighting, comes with a middle range battery life and has poor audio support. 

Must Read: The 10 Best Bluetooth Speakers of 2019
6. Google Pixelbook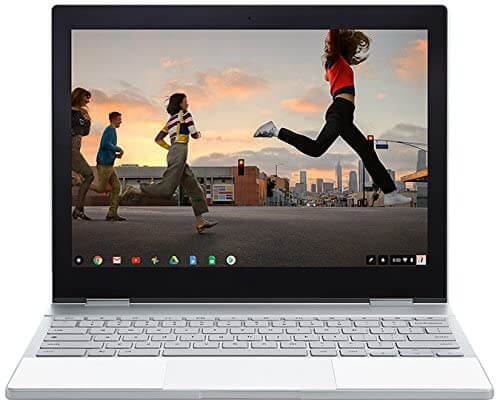 Google Pixelbook falls slightly on the expensive side. However, its incredible storage capacity and super QHD touchscreen make it a worthy pick. 
With its impressive features like a super touchscreen, lovely-looking screen, solid specs, stylus support, and advanced graphics, it has managed to hold its place in the market.  

7. Acer Chromebook R13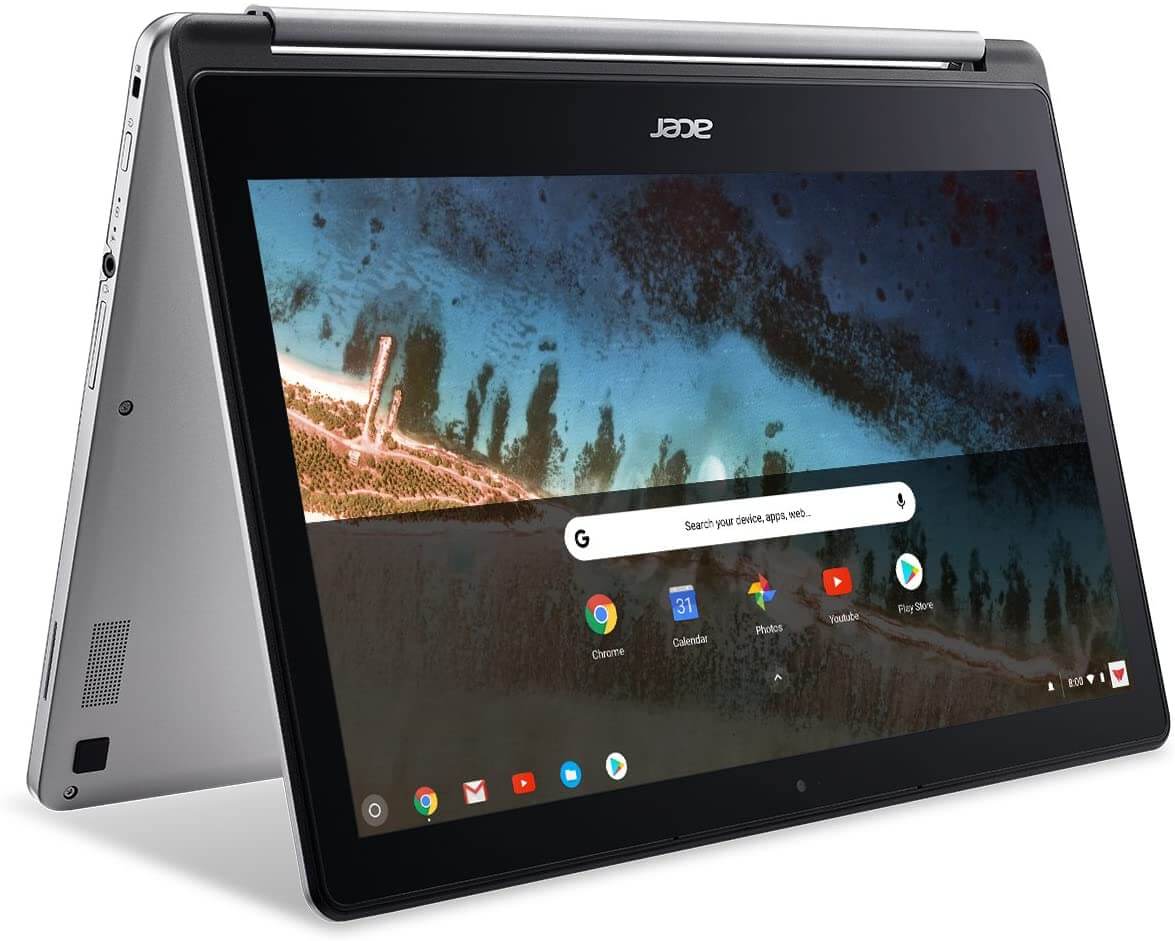 The Acer R13 gadget is an all-rounder Chromebook.
 It is not the most versatile, not the best looking, and not even the best-looking Chromebooks in the markets, but with an array of useful features is undoubtedly deserves a spot in the list of best Chromebooks in 2019. 
It comes with 4GB RAM, 64 GB Storage, 13.3-inch screen, 12 hours of battery life and compelling graphics. 
Moreover, its 2-in-1 form factor makes it a highly impressive pick at this sort of price. 
8. Acer Spin 11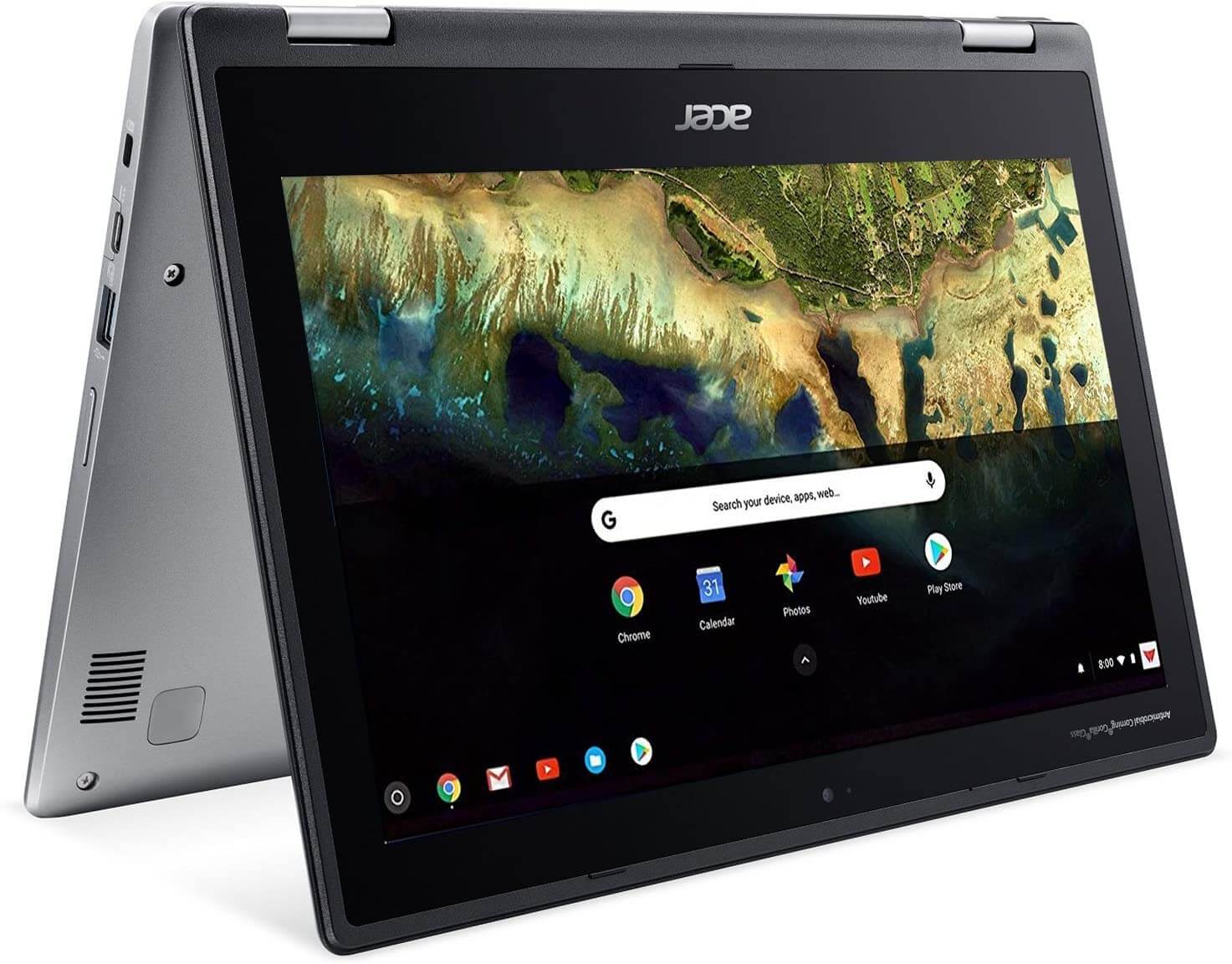 If you are a big fan of portable devices, then look no further. This power-packed Chromebook is the right combination of features and versatility and can fit your budget very nicely. 
With a 32GB Storage, 4GB RAM, Intel HD 500 graphics and stylus it is a highly useful option and can serve you well for a good time. 
Internal storage and screen resolution are noteworthy lowlights. Overall it's the right choice. 

9. Dell Inspiron Chromebook 11 3000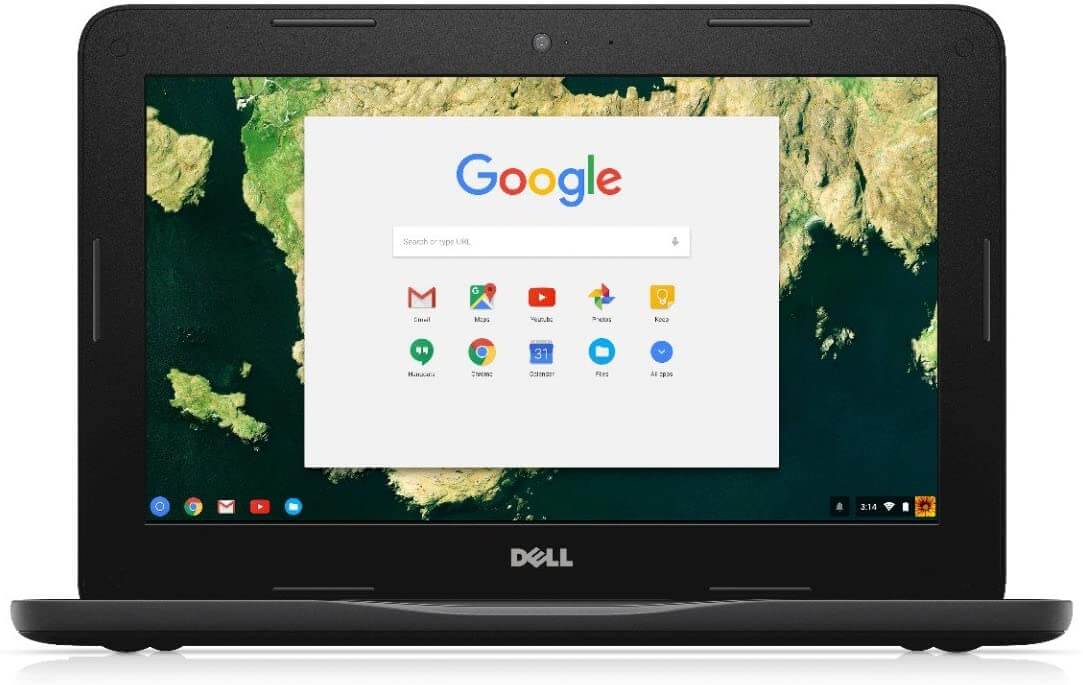 Are you trying to find the best Chromebook for your kids? Dell Inspiron Chromebook 11 3000 is what you need. 
It comes with a rugged exterior and compact screen, which makes it apt for kids who are always on the go. It is capable of running Android apps and is an excellent tool to do some word processing and email. 
Although it is not backed with high-end features, it offers all the essential features that school kids would typically require.

10. HP Chromebook 15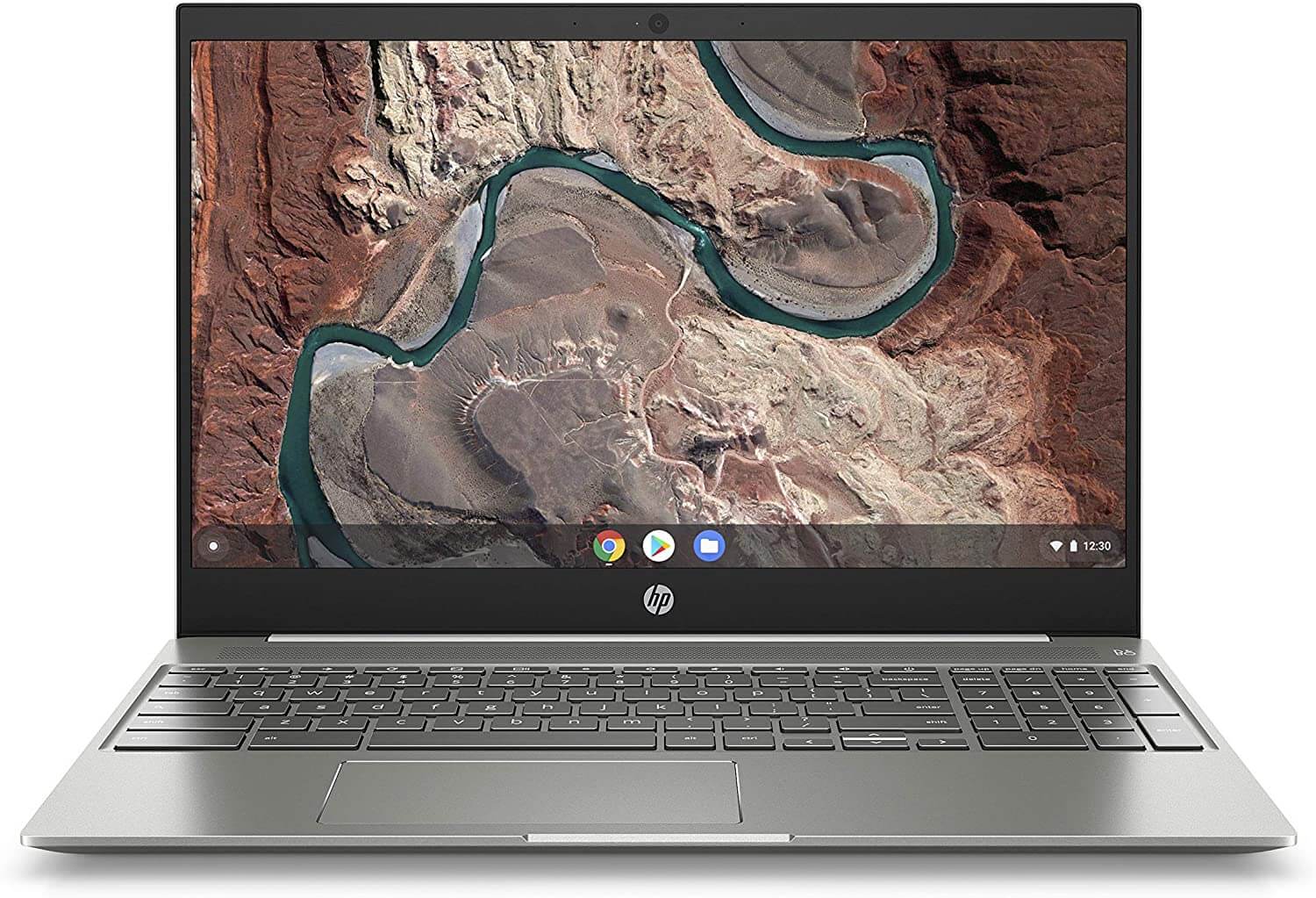 HP Chromebook 15, comes in a sleek design with solid metal chassis and its big bright screen makes it a perfect choice for Stay-at-home entertainment lovers. 
It has a highly responsive and roomy keyboard, and it delivers excellent audio quality. Its i3 core CPU is sufficient to support a strong performance 

Read More: The 10 Best Bluetooth Earbuds of 2019
11. Asus Chromebook Flip C213SA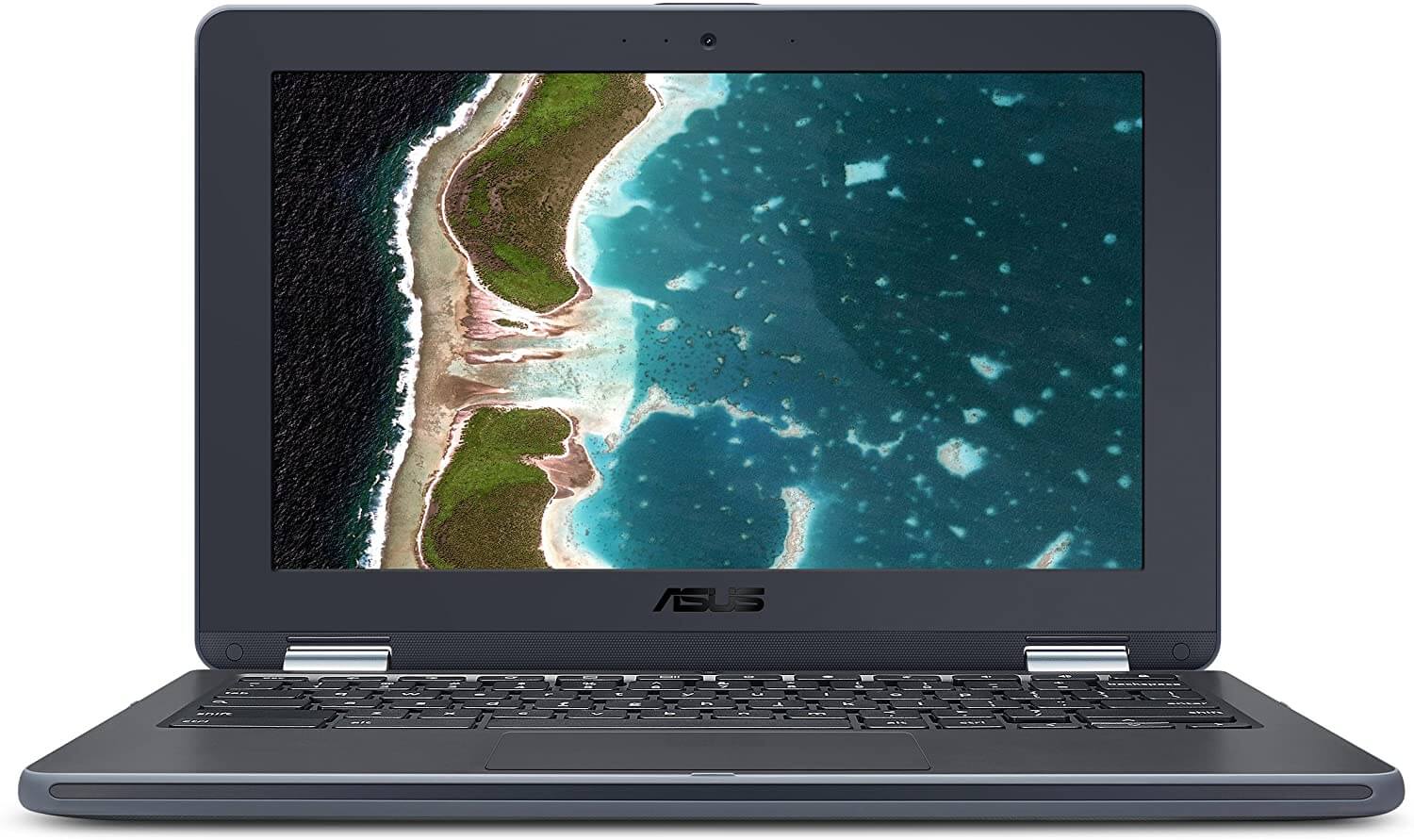 Students looking for a reliable Chromebook that can survive intense school routine can easily pick Asus Chromebook Flip C213SA. It comes with strong battery life, sturdy build, and a 360-degree hinge. 
It also contains two USB-C ports and multiple viewing modes. 

12. Acer Chromebook 714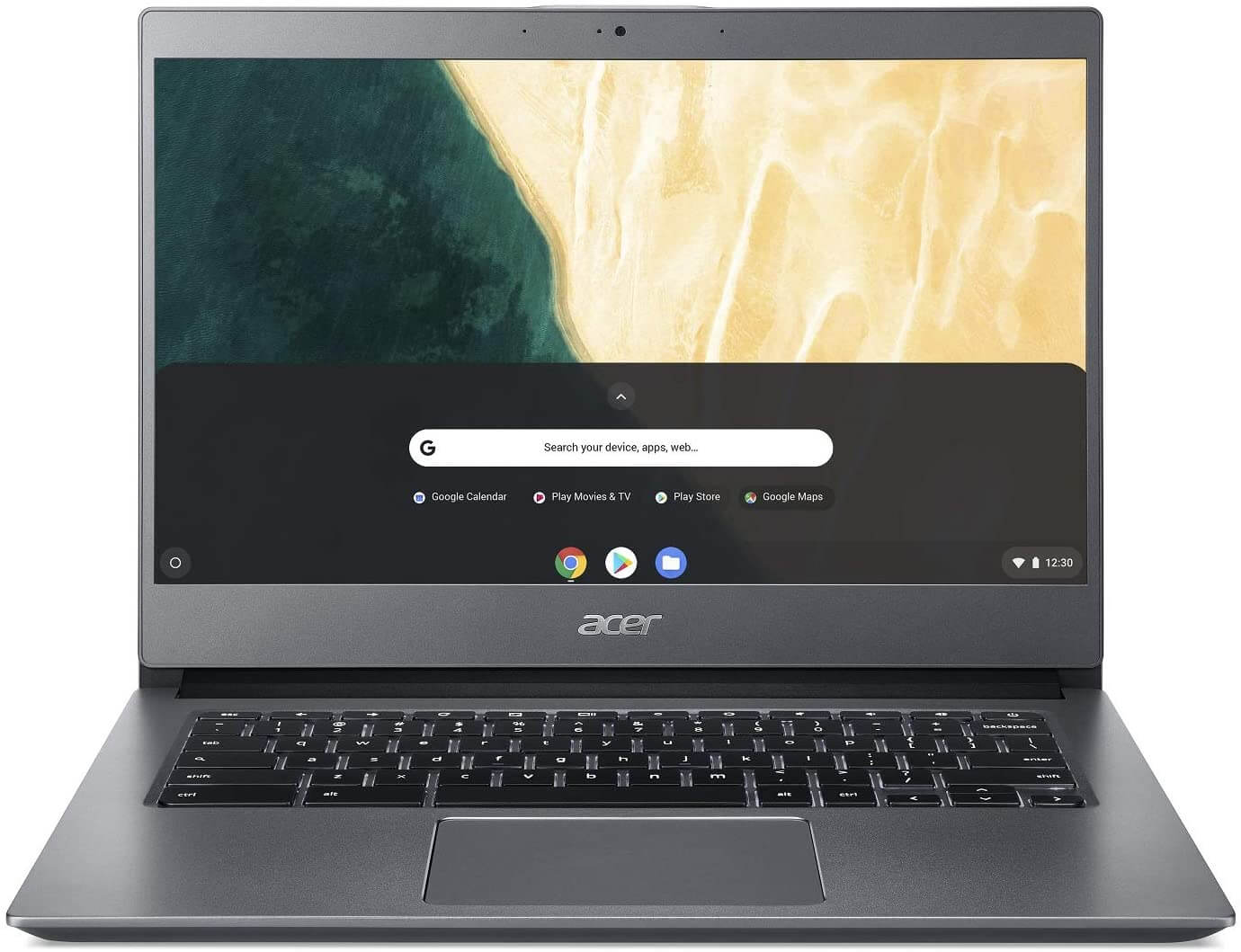 Acer Chromebook 714, is handsomely designed in an aluminium body and has a comfortable keyboard. 
It comes with a 14-inch screen, Core i-3 CPU and Google Assistant on board. But what keeps it away from setting a standard is its short battery life. 

13. Samsung Chromebook Pro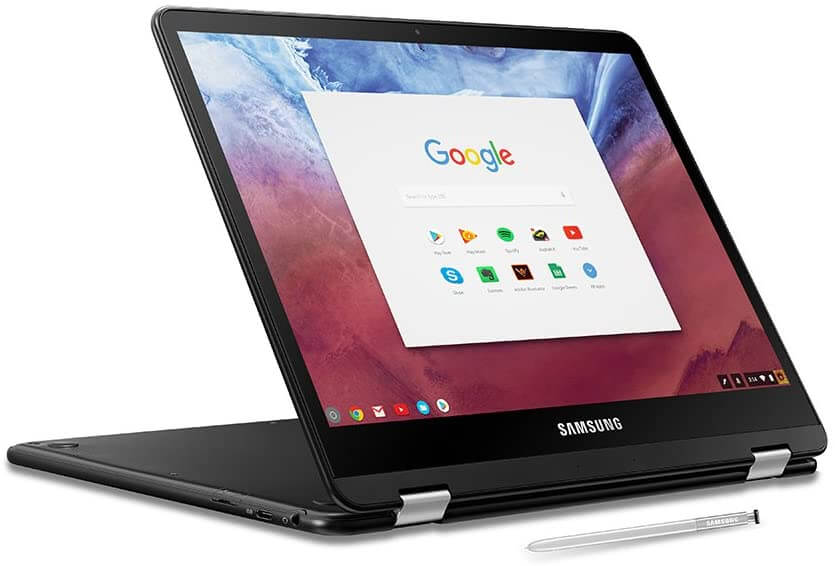 This ultra-versatile Chromebook is making a big name in the category of best Chromebooks in 2019. 
It comes with a built-in stylus and can readily embrace the Android platform along with multiple apps. With a lovely 360-degree hinge style and 12.3-inch QHD touchscreen its an ideal buy for creative tasks.
The battery life falls the average category, but overall, it's a good contender. 

Wrapping up
So these are some of the best Chromebooks in 2019. Take into account the features and functionalities of various options before finalizing. 
Refer to our well-researched rundown of the best Chromebooks and pick one which is a right combination of both affordability and offerings. 
Prachi Dani is a technical content writer who specializes in areas of science and technology. She is highly up to date with technological transitions and transformations. Writing is not her passion but the only thing that carries satisfaction in life. If not writing, you may find her engrossed playing action games on her treasured smartphone.
Subscribe to Our
Newsletter

and stay informed

Keep yourself updated with the latest technology and trends with TechPout.
Related Posts