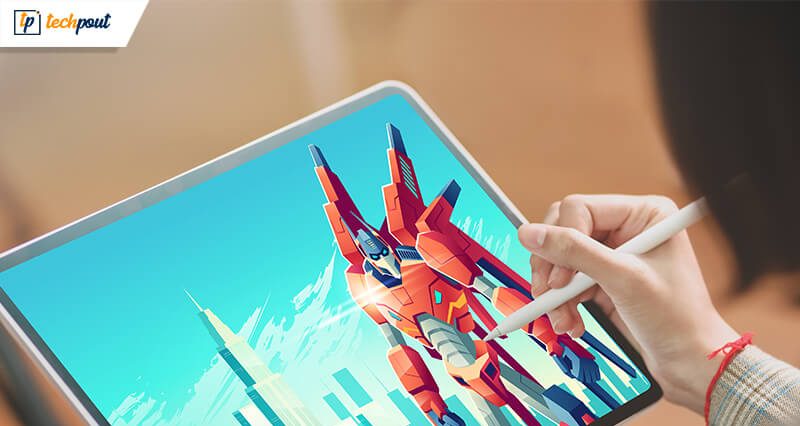 Gone are the days when creating animated cartoons and pictures was considered an impossible task. But with technological advancements, one can easily create animated pictures and GIFs with the help of best animation apps.
You can use these dedicated apps to make stunning videos using images from your phone gallery. If you are looking for an app that can help you do this job effortlessly, then refer to our list of the 10 best animation apps for Android and iOS. 
Use these tools to make funny doodles and memes without having any professional knowledge about it. Stay tuned to find out about some of the most robust animation apps for Android and iOS users. 
10 Best Animation Apps For Android and iOS:
1. Toontastic 3D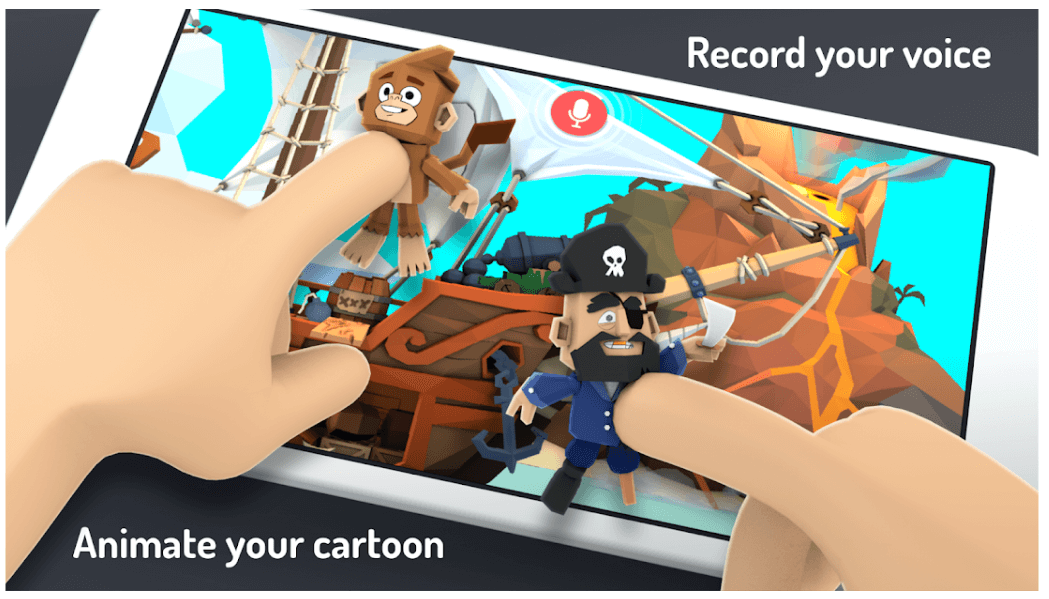 Developed by Google, Toontastic is one of the most popular and easy to use animation app. You can make your cartoons and draw animated pictures on your smartphone. 
To get started, tap on the "Record" button and move a character to your main screen. Once you have completed all these steps, the app will start working to create a cartoon. 
You can also use this stunning application to enhance the creative and artistic skills of your children. It comes with several playsets and drawing tools. 
Download today to develop your creative and imaginative side.
2. I can Animate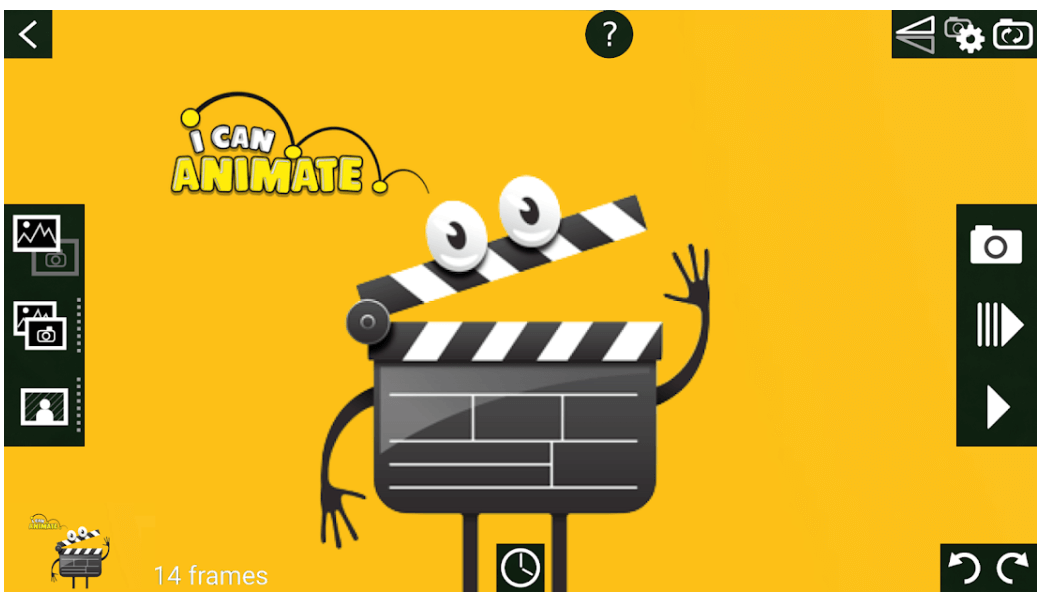 This slow-motion app is developed by Kudlian Softwares and works well on both Android and iOS devices. Use it to create and save your animated pictures and share them with your friends and family. 
You can cut, paste, copy, edit, undo and redo your creations with its various video editor tools.
3. StopMotion Studio
StopMotion Studio is another well-known name in the category of animation apps. It is compatible with both iOS and Android devices and offers the easiest method to create stop motion movies. 
It comes with several attractive features and modes, including grid mode, overlay mode, integrated movie editor, and many others. 
4. FlipaClip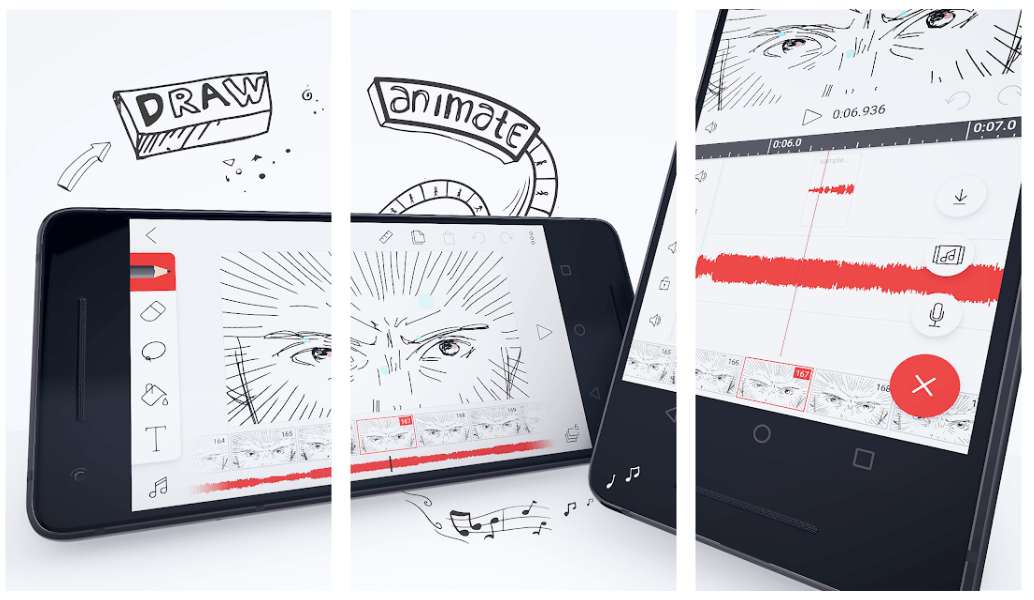 Developed by Visual Blasters LLC, FlipaClap works incredibly well on both iOS and Android devices. 
It offers the best way to relive your childhood. Use it to express your creativeness and draw a stunning cartoon with its frame to frame animation tools. 
Besides creating your videos, you can also use it to add, remove, and import audio files while creating animated videos. This incredible app can easily support images in different formats, including MP4, IMAGE SEQ, GIF, and many more. 
5. GIFMob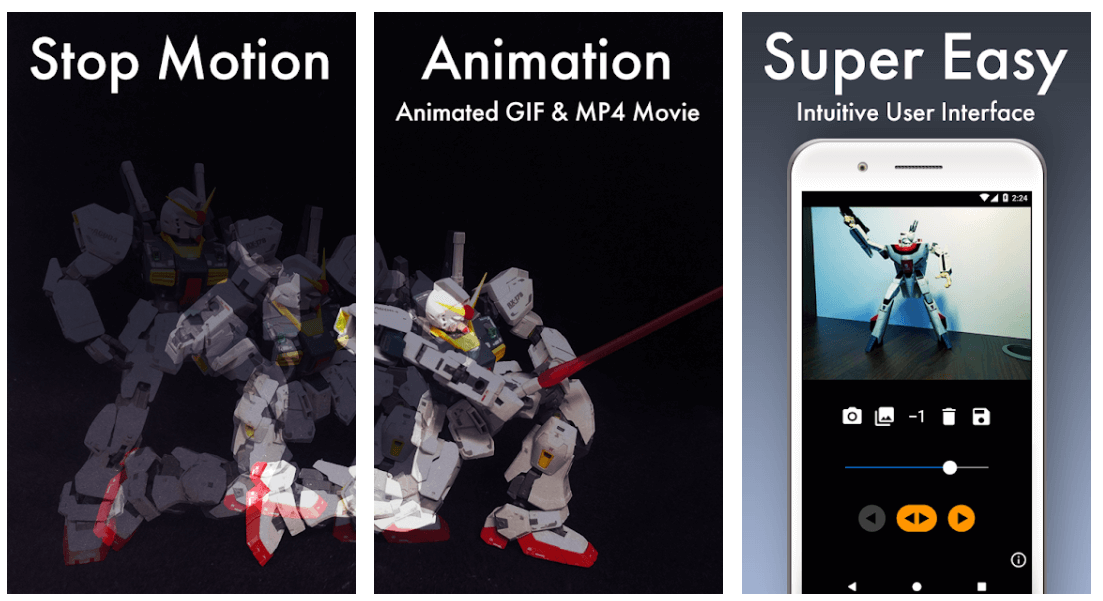 GIFMob is one of the most popular and widely used free animation apps. It is the perfect and the simplest way to convert the slow-motion to MP4 and GIF. 
This stunning piece of the application is available in both free and premium version (app to purchase). 
Create your animations by picking pictures from your photo gallery. 
6. Stick Fighter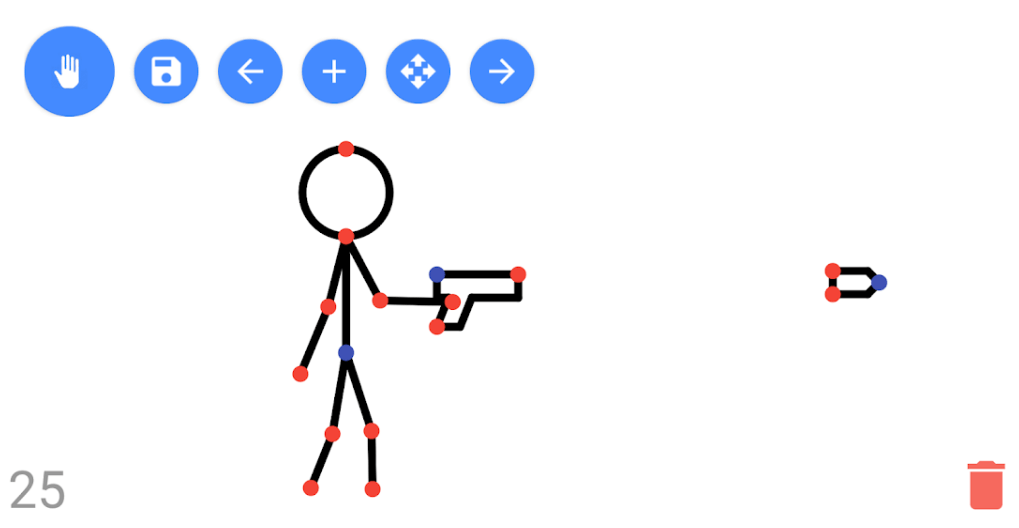 Stick Fighter is one of the easiest and best animation apps. It comes with an array of simple drawing and animation tools. Create simple battlegrounds with cute tools like knives, guns, axes, and sticks. 
Download it today to try a delightful experience. Its simple to use interface and flipbook type frame to frame animation makes it's working extremely enjoyable.
7. PicsArt Animator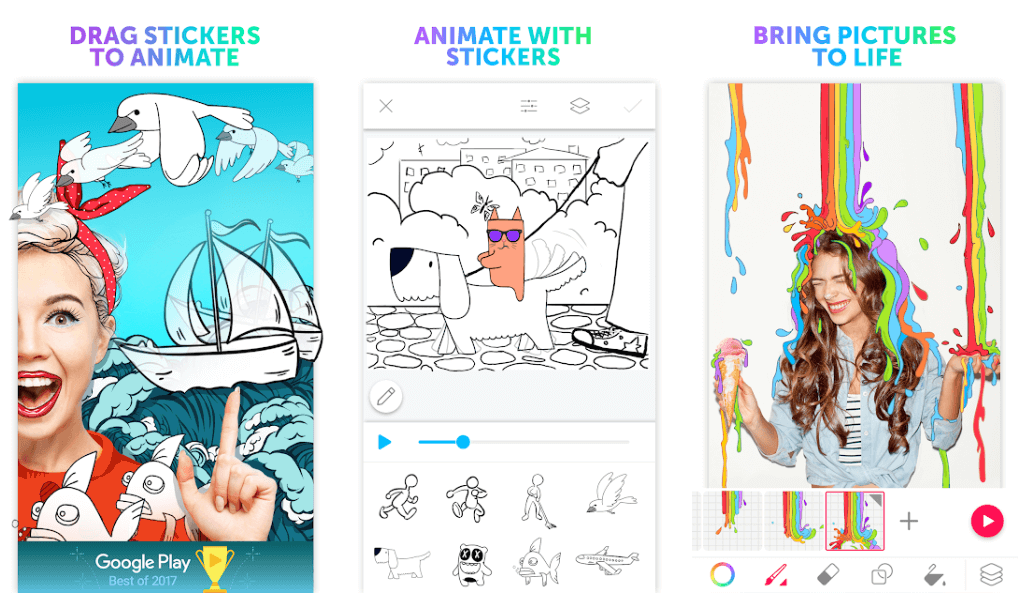 PicsArt is a GIF and video animation app with which you can create impressive cartoons and animations. You can click a new picture or use your old ones to give them an animated touch. 
Draw frame to frame animation and preview them in the timeline using the play mode option. It also comes with a few advanced drawing tools and sketching features.
8. Animation Desk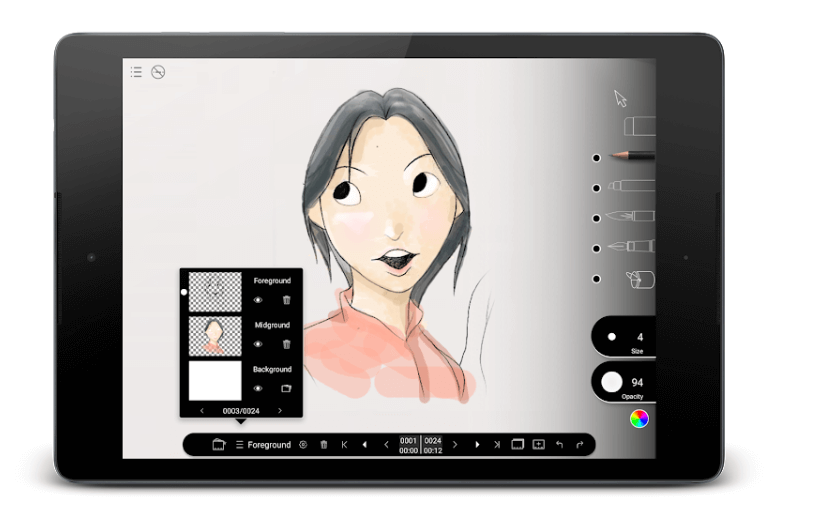 Another tool to create cartoons and animations for your iOS and Android devices is the Animation desk. You can use this simple yet effective tool to create incredible art pieces from scratch and add animated effects upon videos, PSD layers, images, and many more. 
With this stunning application, you get close to 45 different styling brushes, which can add life to your animations and cartoons. Another notable feature is that it also allows you to import photographs and videos to your animation and create a layered pattern. 
9. Animoto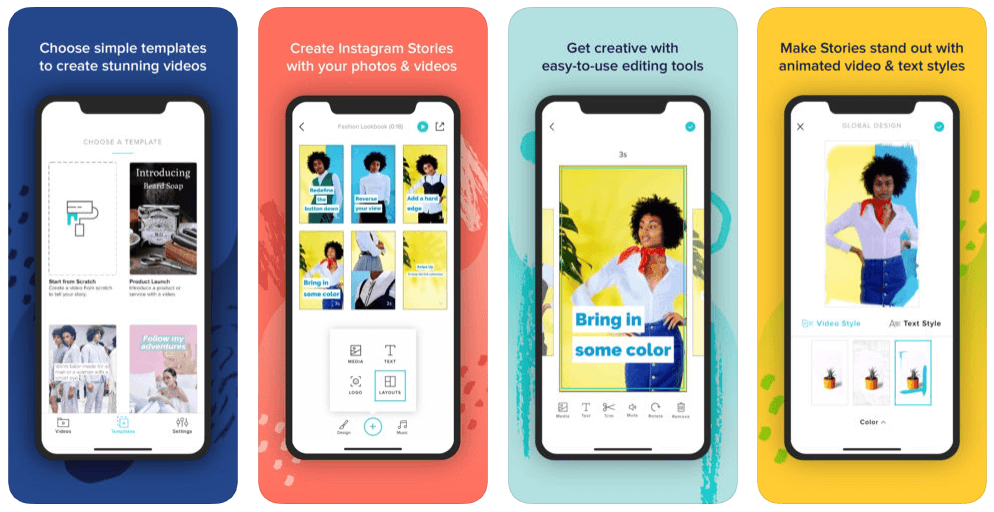 Make great slideshow on your iOS and Android devices using this popular slideshow app. Give your memories a new life by creating a video of your old pictures.
Simple choose images from your photo gallery and add some background music to them to make your animations and videos. Edit music is one of its most popular and notable features. 
Moreover, you also get around 100 different slideshow styles to choose from. 
10. RoughAnimator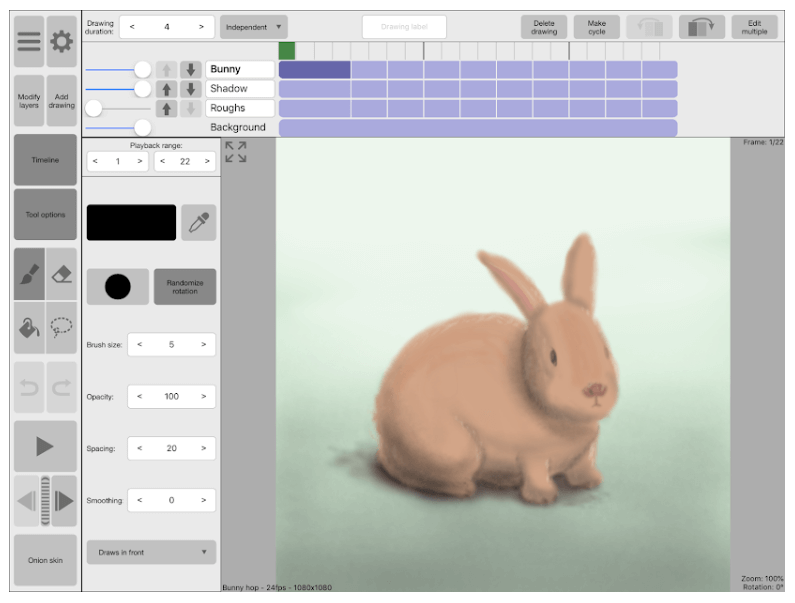 Use this paid application to make hand-drawn animations on your iOS and Android devices. Suited for both professionals and beginners, it can be used to draw a frame to frame animations. 
You can also delete and add different frames from your videos as per your requirement. It also provides several options to create animated layers.
That's all about the best animation apps for Android and iOS. Make a smart choice and pick the most suitable app for yourself. 
Prachi Dani is a technical content writer who specializes in areas of science and technology. She is highly up to date with technological transitions and transformations. Writing is not her passion but the only thing that carries satisfaction in life. If not writing, you may find her engrossed playing action games on her treasured smartphone.
Subscribe to Our
Newsletter

and stay informed

Keep yourself updated with the latest technology and trends with TechPout.
Related Posts