Data is an asset for every business owner irrespective of the size of your business be it small scale or large scale. Besides business owners, even for sole proprietors or individual workers as well, data is undoubtedly the most essential piece of information which one cannot afford to lose. Data loss is unquestionably the worst nightmare of every working individual but in reality it is inescapable. You may never know when a data loss can take place as it doesn't come announced.
Following Are Some Common Reasons Behind Data Loss:
1. Data Deletion By Mistake:
Many times people end up deleting their data by mistake. It is unplanned and accidental but what's done is done and there's no going back.
2. Unprecedented Weather Conditions:
Unprecedented weather conditions can be another reason behind data loss. Weather and nature are not slaves of humans. Adverse weather conditions such as earthquakes, floods, cyclones take place unannounced and can end up affecting your systems and devices where you actually stored your data.
3. Physical Damage:
Physical damage is another common reason behind data loss. Though it happens unintentionally but can result in damaging of the concerned system or device.
4. Power Outages:
Power outages can result in shutting down of the system without prior warning. This could further lead to loss of unsaved data and can also cause corruption of the existing files present on your device due to improper shutdown.
There can be many other reasons which could result in data loss substantially. Hence, data backup is very important because data is unquestionably the most precious thing for every working person. Data protection is necessary to be ensured and that can be done with the help of time to time backup. Many people wonder what is the method of backing up data from a Mac using time machine backup? Well, the answer is simple: all you need to do is connect to an external storage device and once you have done that, the time machine will automatically conduct a backup from time to time saving you from any sort of data loss in the future. The external storage device has to be a reliable medium  of data storage. For instance, CF cards can be considered for this purpose. This way if your device gets damaged due to any reason, you can always recover data from CF cards. All you need to do is consult a CF card data recovery company and you are good to go.
Talking about time machine backup, it is basically an in-built feature present in your Mac designed for the purpose of backing up personal data in the form of photos, emails, music, documents, etc. Having a backup enables you to recover files that got deleted or lost because the hard disk or SSD present in your Mac had to be erased or replaced.
Also Read: 15 Must-Have Apps and Software for Mac of All Time
---
Below Given is the Method to Backup Your Data From Mac Using the Time Machine Backup Technology: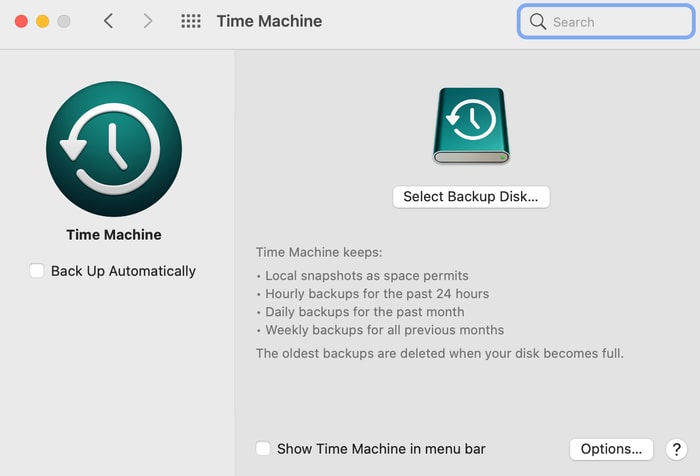 Step1- In order to create backups with a time machine you need to connect to an external storage device. The external storage device storage device could be any:
External hard drive
Network-attached storage device, etc
Step2- After having connected to any one of the aforementioned storage devices, you need to select it as your backup disc and you are all set. Now the time machine will start to make automatic backups saving you from all the unexpected data losses.
This way if your Mac gets damaged due to any reason you can always turn to the external storage device where you stored your data via time machine. If by any chance the external storage device you chose as a medium to store the data for example: a CF card also gets destroyed irrespective of the reason, then also you can get your data recovered by consulting a data recovery company. These companies have experienced and trained personnel who handle the sensitive task of data recovery very carefully. They understand the importance of data and hence, rely on safe methods of data recovery which are expected to provide great results.
Step3- The moment you choose a backup disc for the purpose of data backup, the time machine will automatically begin making periodic backups without any further action from your side.
The first time you conduct the entire backup process, it might turn out to be time consuming but you can continue using your Mac in the meantime. Time machine tends to backup only those files which have incurred some kind of change since the past backup, so the future backups are expected to take place quickly in comparison to the first time backup.
Also Read: How to Factory Reset Mac to Factory Settings | Wipe Mac Completely
Once you have made significant time machine settings to your Mac, you do not have to worry about data backups anymore as the process will take place automatically after the decided period of time.
Remy is a technical writer at TechPout. Being an IT enthusiast, he inclines to write about contemporary technology and growing security for machines. One steadfast follower of Baseball, Remy is an active social worker and a gastronome.
Subscribe to Our
Newsletter

and stay informed

Keep yourself updated with the latest technology and trends with TechPout.
Related Posts