Apple's iPhone 12 5G Version Likely to Get Advanced Image Stabilisation Technology
Published Date :
Dec 28, 2019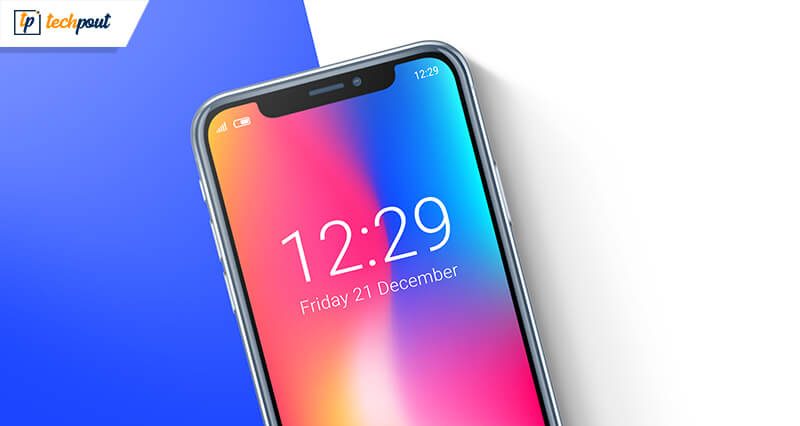 Apple iPhones always ensure to raise the bar of smartphones with its newer launches every year. This time the buzz is about Apple iPhone 12, the most anticipated smartphone release of next year. iPhone 12 is going to arrive in 2020 with happening new features.
There are numerous technological innovations that we can look forward to with Apple's iPhone 12 enabled with 5G connectivity, changes in design, etc. The craze for the upcoming iPhone 12 is not limited to its 5G technological support alone.
As per Apple Insider, the upcoming Apple smartphone will be equipped with image stabilisation technology. This advanced camera capability of the iPhone 12 seems promising when it comes to clicking great images. This means that when you are going to capture photos with the new iPhone camera while it is in motion; the image stabilisation technology in place will ensure that the images don't seem blurry and distorted.
This will be achieved with the sensor-shift image stabilisation technology of the iPhone 12 that will enable the phone's camera to capture stable pictures by ensuring that the image sensor also shifts along with the moving device.
Although this is not the first time, Apple is incorporating and making use of this kind of technology to produce better images. In fact, one of the x-factors of the iPhone always is the camera quality on which they focus their product promotions. Apple earlier incorporated optical image stabilisation technology in iPhone 8 and iPhone X series phones.
Read More:  Apple iPhone 11: Release Date, Price, Specs, Rumours & More
This technology, with the help of the glass elements moving in the reverse direction of the phone's motion, produces steady images. To simplify the mechanism involved, a camera-enabled with such technology has an internal motor that physically shifts one or more glass elements fitted inside the lens of the camera, and when the camera is focusing for a shot, it yields a clean and clear image.
Therefore, the combined usage of the optical image stabilisation technology and sensor-shift image stabilisation technology in the iPhone 12's camera is sure to yield sharper images.
Apple may also have a secondary approach to achieve its goal of image stabilisation when photos are clicked while in motion. Again, as per Apple Insider, iPhone 12's advanced image stabilisation may be achieved by the use of lens stabilisation technology in which the lens is adjusted according to the motion of the device to click steady images. But using this technology might hike the overall price of the product as Apple would need to use special lenses combined with advanced engineering techniques.
It is anticipated that Apple will launch five iPhone models next year. It would comprise of the following:
5.4-inch iPhone 12 with OLED display, dual primary camera setup, 5G connectivity;
Another model of iPhone 12 with 6.1-inch OLED display and similar other features as described above for iPhone 12's 5.4-inch model;
iPhone 12 Pro with a 6.1-inch screen, triple-rear camera, time of flight sensor, 5G connectivity support;
6.7-inch iPhone 12 Pro Max with similar features like iPhone 12 Pro;
iPhone SE 2 with a 4.7-inch LCD display and a single rear camera.
Whatever technology and techniques Apple use, we can definitely expect amazing new iPhone 12 models next year. There is a lot in the store like enhanced RAM with 5G connectivity support and also lots of modifications to the design and display features. Apple is probably going to produce iPhone 12 models with 4GB RAM capacity; however, some unconfirmed reports say that they may boost up RAM capacity to 6GB.
Snigdha is a technical content writer with expertise in the field of science & technology. Though she has a very diverse academic and professional profile yet she finds writing to be a creative form that she was unable to explore so far. When not writing, she can be found indulging in other forms of creativity like painting or travelling.
Subscribe to Our
Newsletter

and stay informed

Keep yourself updated with the latest technology and trends with TechPout.
Related Posts