Amazon Lite: A Chrome Extension to Remove Ads & Sponsored Products from The Site
Published Date :
Dec 27, 2019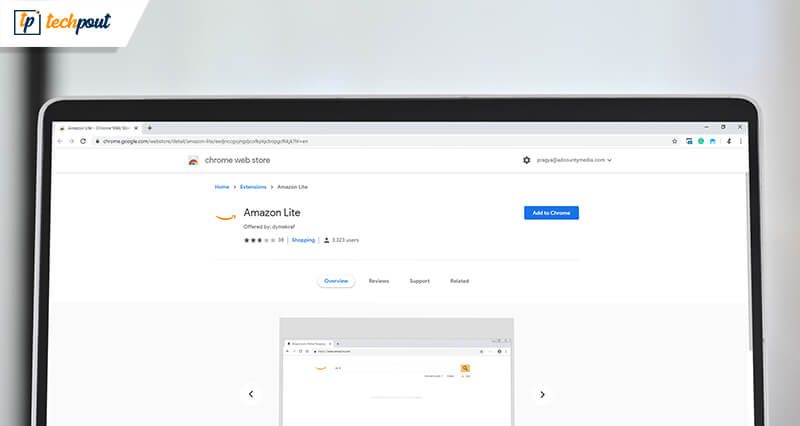 Does the clutter of ads on Amazon's homepage often distract you from your shopping goals? Now, you can use the all-new Amazon Lite Chrome extension to get rid of sponsored ads and other forms of clutter appearing on the website. This would help in streamlining the feed of the site so that you are viewing product suggestions as per your search query and nothing other than that appears in front of you.
The page interface looks neat and well organized, without compromising on the essential features of the website. The homepage of the e-commerce website after installing the Amazon Lite browser extension displays a simple search bar pretty similar to the Google search engine. There is also an Account & Lists tab, Orders tab, and the shopping cart.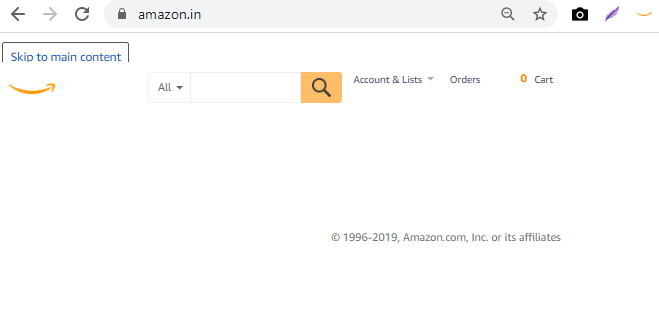 For example, if you search for a toothbrush on the usual Amazon website, then the search result will display a lot of sponsored toothbrushes on the top, and only when you scroll down, then it will show the other relevant products. However, if you have added the Amazon Lite web extension and then search for a toothbrush, it will directly show the toothbrush products sans the sponsored products. The below images further illustrate the scenario to provide more clarity on this example.
Amazon Lite Search Result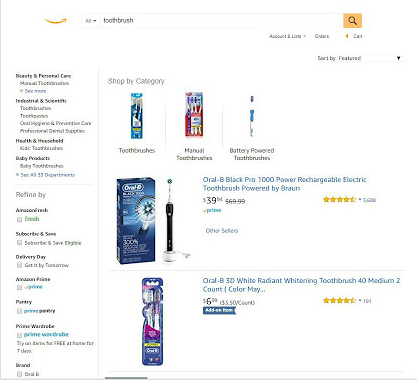 Amazon Search Result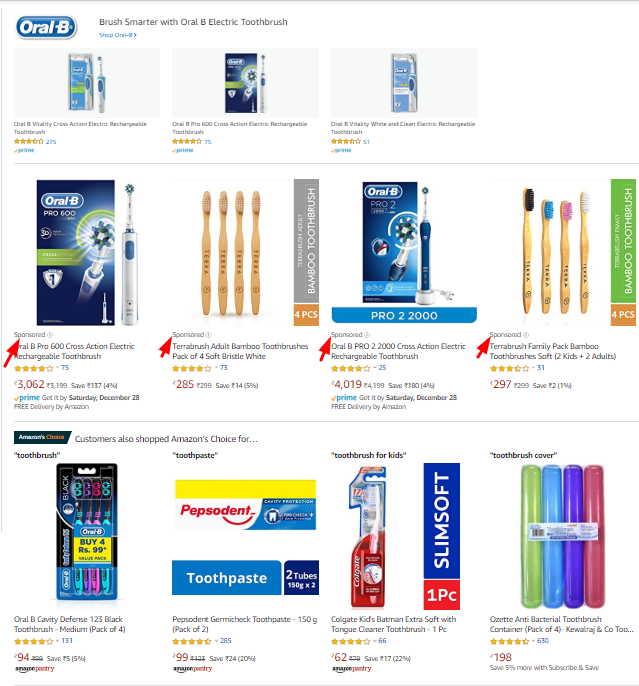 How to Use Amazon Lite?
Well, this is quite simple as all you need to do is to make your way to Google Chrome's Web Store. Here you can search for the Amazon Lite extension. Then, you can click the "Add to Chrome" button.
After completion of the installation, open the Amazon website as usual, and then, you will notice the difference. The e-commerce website will now open in a new avatar with the homepage having only the minimal number of tabs. You won't see sponsored products, latest products released on Amazon's platform, and even won't witness the product suggestions based on your previous search history or prior orders.
Read More:  How to Install Chrome Extensions on Android
It is definitely useful for buyers as they won't get diverted by numerous product suggestions. Also, it won't distract you from your current shopping goals. You directly land on the retrieved results page for the concerned products and can choose your product as per your requirement.
It would save a lot of time too since we often linger on the shopping website for a longer time due to our tendency to keep scrolling through luring 'new arrivals' ads, and various other call-to-action ads.
But, those who like to view product suggestions and other offers, you can go for customization. You can opt to have your site loaded as usual until you click on the extension icon of Amazon Lite located beside the search bar on your Chrome browser.
You can also disable the extension should you wish to switch back to the usual interface of Amazon's website. You can even uninstall the extension by clicking right on the Amazon Lite extension icon and then selecting the option "Remove from Chrome."
Currently, the extension is supported on the following domains – .com, .de, .fr, .in, and co.uk. Ultimately, it can be deduced that Amazon Lite is more potent than other ad blocker extensions.
Image Source: Chrome Web Store
Snigdha is a technical content writer with expertise in the field of science & technology. Though she has a very diverse academic and professional profile yet she finds writing to be a creative form that she was unable to explore so far. When not writing, she can be found indulging in other forms of creativity like painting or travelling.
Subscribe to Our
Newsletter

and stay informed

Keep yourself updated with the latest technology and trends with TechPout.
Related Posts