Top 7 Adobe Premiere Pro Alternative Tools for Video Editing
Published Date :
Apr 28, 2023

Use any software present on this list of the best Adobe Premiere Pro alternative tools to edit any kind of video in 2023. 
It is widely considered to be among the best video editing applications currently available. This application is the industry standard, and experienced editors use it to put together Hollywood movies, TV programs, and a great deal more. This popularity may be attributed to the extensive feature set offered by Premiere Pro as well as the high level of control that this software gives editors over every aspect of an edited video.
But that does not mean that it is the best option for everyone. Many customers have criticized Premiere Pro's performance, and Adobe's customer assistance has been criticized for being subpar. The most prevalent complaint leveled at Premiere Pro is quite costly even for long-term users. Additionally, given the complexity of the application, inexperienced editors may find it challenging to learn their way around it.
There are a lot of reasons why you may be searching for Adobe Premiere Pro alternatives. Whatever your reason may be, we are here to satisfy that. In the coming sections of this article, you will find a list of the best alternatives that you can try in the place of Adobe Premiere Pro. So, without any further ado, let's check out all of these tools and select the best.
What is the Best Premiere Pro Alternative in 2023?
To find the accurate answer to the above question, you need to check out all the tools listed and explained below. As different users can have different news and expectations, it's hard to pin out any one tool as the ideal or best Adobe Premiere Pro alternative. So, have a look at all the tools and then select the one you like the most for further use.
1. Filmora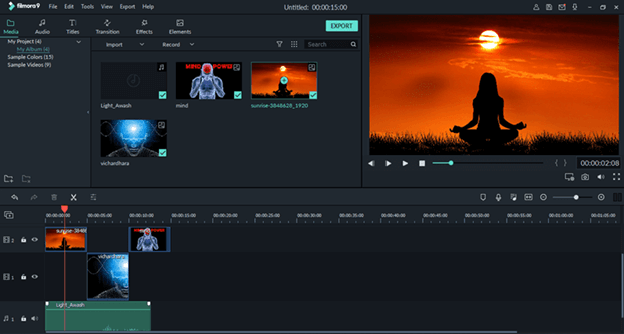 The best Premiere Pro alternative in this list is Filmora. Filmora, like Premiere Elements, targets beginning editors. Its straightforward, visual interface helps you through editing without overwhelming you with choices or explanations. Filmora X, published in October 2020, adds motion tracking, keyframing, color matching, and audio ducking. This is an Adobe Premiere free alternative that you can try.
Features of Filmora:
These tools, like fundamental editing abilities, are straightforward, so unskilled editors may easily add creative touches to their movies.
The absence of fine-tuning possibilities will frustrate more ambitious editors.
Color and audio tools are poor compared to the competition.
Filmora is free to download and use, but it watermarks your movies.
You can get the premium version of Filmora at a minimum of $18 per month.
Also Read: Best Free Video Editing Software With No Watermark
---
2. Lightworks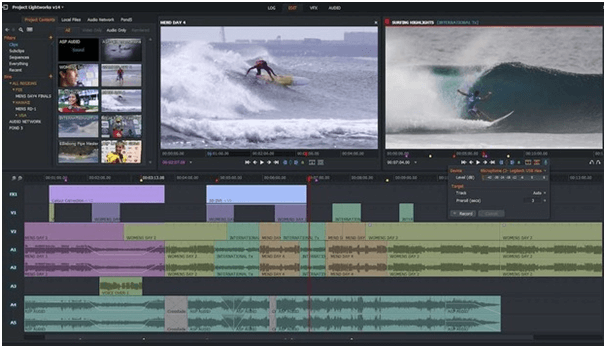 Lightworks, a video editor and a reliable Premiere Pro alternative, has a history. Their website boasts about the many professional feature films edited using it. This is with Pro. Free features the same UI but fewer tools. However, most of the pro features are intended for professionals. Let's know more about this free video editing software like Adobe Premiere from the features below.
Features of Lightworks
Whether you're an amateur, enthusiast, or beginner, you'll enjoy learning how to use it.
The new contextual assistance windows make the initial steps easy.
The free version cannot export beyond 720p.
1080p and 4K resolutions are quite amazing and make your video come alive.
---
3. Adobe Premiere Elements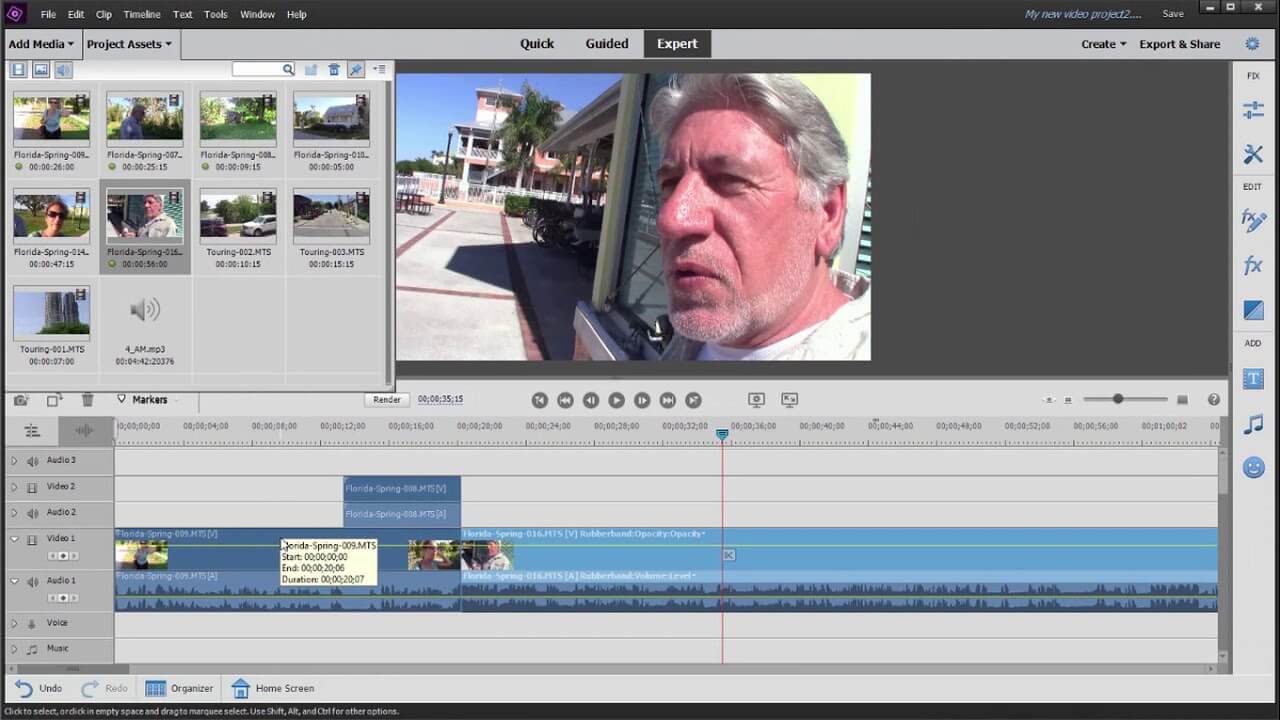 The developers at Adobe are aware that Premiere Pro is way too complicated a program to suit many users, and the company also offers Premiere Elements. This is a scaled-down, Adobe Premiere Pro alternative version, which is aimed at enthusiasts who want to make quite simple home videos. The interface is much simpler than Premiere Pro's, and so easier to learn, though it's not as slick or as attractively designed and therefore can feel somewhat clunky.
Nevertheless, it's still a capable editing tool. It's very thin on precise fine-tuning controls compared to other options. This software similar to Premiere Pro does have a few handy features, including motion titles, face detection, and tracking masks.
Features of Adobe Premiere Elements:
It has a Guided Edit mode, where AI-powered tutorials take you through a task, allowing you to put together a video while learning how to use the program.
The latest version has 25 guided edits, which is more comprehensive than in other apps that offer equivalent tutorials.
You get a range from the basic assembling of clips to more advanced effects like double exposure videos.
You can get the premium version of the tool at $99 at once, without any repetitive subscription.
---
4. Nero Video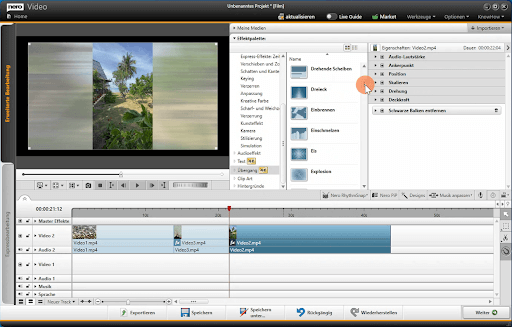 Nero Video is a good Premiere Pro alternative. It's video editing software for novices, casual editors, and small enterprises who require rapid editing capabilities to make acceptable material. For low-end PC video editors, its minimum requirements are modest. Nero Video is a free editing software like Premiere Pro. This tool may lack Adobe's video editing software feature set. But, the tool makes up for it by offering some other features.
Features of Nero Video:
The application simplifies video editing for almost everyone.
This is the easiest video editor, and it includes chroma-keying and other crucial FX.
Nero Video is "quick and fast"
This tool is better for beginners, enthusiasts, and hobbyists.
Still, editing is easy, it's an inexpensive one-time buy/perpetual licensing deal, and Nero lets you burn movies to disc.
Also Read: Best Free Video Merger Software
---
5. Corel VideoStudio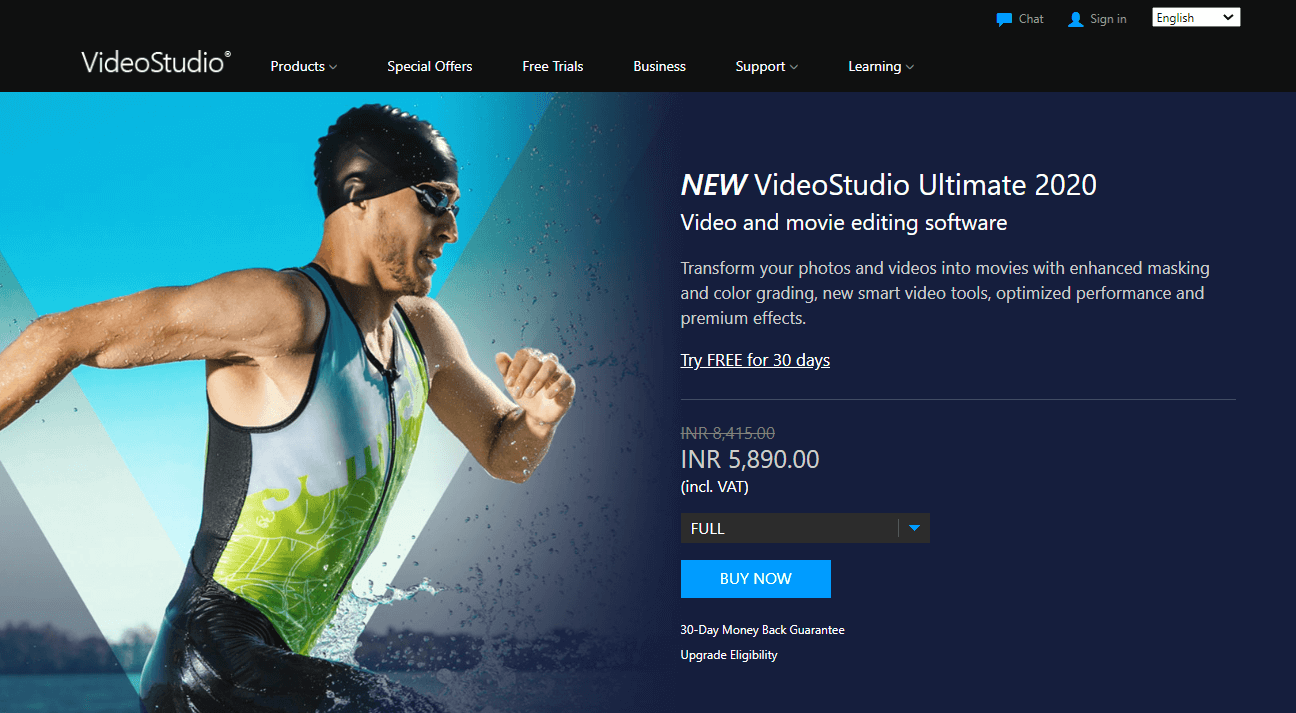 The next on this list is Corel VideoStudio, the best Adobe Premiere Pro alternative. Corel VideoStudio may be better for video editing beginners than the programs we've reviewed thus far. The UI isn't fancy, but it's straightforward and clean, making it easy to start making films. Fast Flick, Highlight Reel, and Instant Project are beginner-friendly VideoStudio templates. Let's know more about this free editing software like Premiere Pro from its features.
Features of Corel VideoStudio
This app helps you make a simple video and improve your abilities.
It can edit well while being beginner-friendly.
Recent upgrades include a color grading panel with highlights, mid-tones, shadows, tone curves, and more.
VideoStudio Pro and Ultimate cost $79.99 and $99.99, respectively.
---
6. HitFilm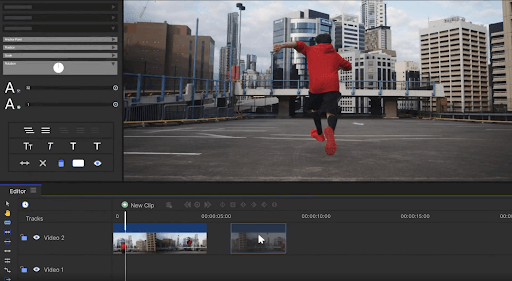 HitFilm, formerly HitFilm Express, is one of the finest Premiere Pro alternative options for beginners and professionals. It's a simple video editor with instructions for beginners. The all-in-one package includes basic VFX tools for applying visual effects to your film. These freebies won't satisfy professionals who use Adobe After Effects. Now, let's head over to this Adobe Premiere free alternative's features for more information.
Features of HitFilm
HitFilm Pro and Creator membership tiers are locking more functionality, so the outstanding feature list is increasing slower.
The free version strongly suggests upgrading.
Professional and seasoned editors may upgrade to a more sophisticated video editor that can replicate Adobe Premiere Pro's output.
A subscription or perpetual license offers you year-out updates and ownership of the program (with renewal savings).
HitFilm is strong, professional, and multi-platform for beginners and pros.
Ensure your PC can handle this rigorous Premiere Pro alternative.
---
7. Final Cut Pro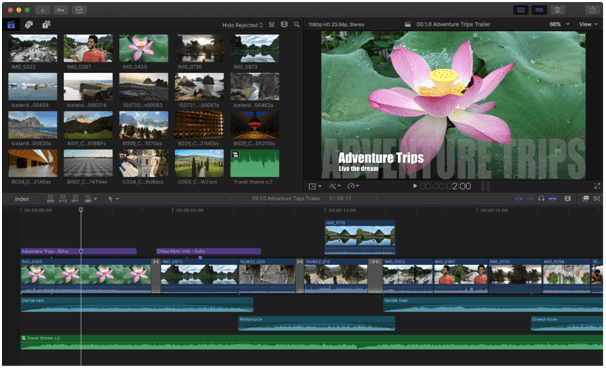 The last one on this list, and another Premiere Pro alternative, is Final Cut Pro. Final Cut Pro, like other Apple software, is simple to use because it maximizes creativity and minimizes hassle. Its simple interface makes assembly and clip organization easy. Pro editors like its "magnetic" timeline because it lets them insert shots without moving other clips. Check out more about this Adobe Premiere free alternative below.
Features of Final Cut Pro
Final Cut Pro is optimized for Apple hardware and software but is not available for Windows or Linux.
It syncs well with iTunes, Photos, and iMovie projects.
Final Cut Pro supports HDR color grading and 360° video editing.
It may have lagged behind Premiere Pro and DaVinci Resolve due to a lack of significant updates.
However, a smart conform tool that automatically cuts clips to social media-friendly aspect ratios is a new addition.
Final Cut Pro costs $299.99 once. Though expensive, it's worth it. The license covers all updates, unlike other developers.
Also Read: Best Free Video Stabilization Software for Mac
---
Top Best Premiere Pro Alternative in 2023: Covered
So, here we are going to sum up all the alternatives provided above for the Adobe Premiere Pro app. We hope that at least one of the tools provided will be able to help you find the perfect alternative of your choice. All the tools provided above offer different features to you. These features vary from device to device. Hence, you need to go through the description of all the tools and find the perfect Adobe Premiere Pro alternative. If you need our help in any way, then use the comments section to ask your queries and provide suggestions. Follow us on Facebook, Twitter, Instagram, Pinterest, and Tumblr.
Devesh, being a technical writer, likes to research and write technology articles and solutions to help others. Having great knowledge about the tech world and its working, he likes to pour the same into his write-ups. Before starting any write-up, he likes to pen down his thoughts and flaunt a creative edge in the same. Apart from being a writer, his primary interests include reading books and poems, cooking, and playing video games.
Subscribe to Our
Newsletter

and stay informed

Keep yourself updated with the latest technology and trends with TechPout.
Related Posts