Top 7+ B2B Tech Companies To Find and Promote Services and Software
Published Date :
Feb 23, 2022

Know some leading B2B marketing companies to explore and promote services and software across all the platforms. Read the entire write-up for complete details.
B2B marketing follows the same marketing approaches or tactics utilized by the B2C marketers. It is still quite a difficult task to get the same outcomes with B2B marketing. The most challenging thing for B2B marketers is convincing the customers to select the services or products formed by other companies. Though such people are experts in their streams, it is still more complicated to convert.
And, there come B2B marketing companies as a savior. There are plenty of B2B agencies that can take good care of all of your marketing requirements and offer you a wide range of necessary aspects. Moreover, some companies provide either a particular kind of client or serve a single service for all clients.
In this article, we are going to discuss the best B2B marketing agencies that you can consider to make your business's appearance better. But, before we read them, it would be beneficial to know about the B2B marketplace.
What is a B2B Marketplace?
Basically, it is a digital platform that allows companies to interact or connect with different organizations enabling them to conduct business in one place. In simple terms, the B2B marketplace is where companies buy and sell products or services usually in bulk. In a B2B marketplace, the buyers and sellers are manufacturers, brands, suppliers, wholesalers, and other businesses. A B2B marketplace functions orders and transactions completely online, making a simplified and streamlined marketing process.
A List of 7 Best B2B Marketing Companies in 2022
Here, we put together a detailed list of 7 leading tech agencies to find and promote services and software. Check them out below:
1. Clay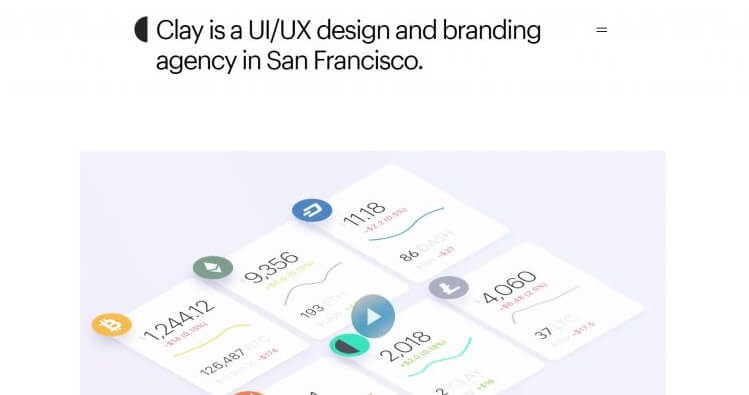 Kicking off the list with Clay, a San Francisco based UI/UX design and branding company. It works by transforming the big brands through visual identity, websites, and strategies.  It is a UX agency and digital product that undertakes design and development across all possible platforms. Clay designs attractive and fascinating digital products by using behavioral science to the client experience.
Here you can discover a variety of services like web design, web development, UX research, motion design, 2D/3D graphics, brand identity, and a lot more. It is also a company providing a full range of solutions from logo design and naming to style guides and communications.
---
2. Sociallyin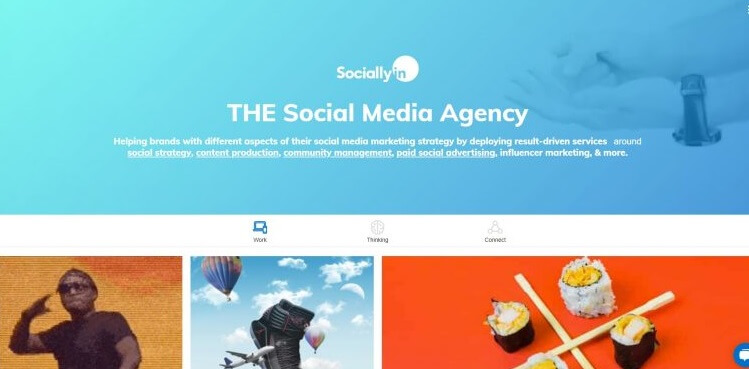 Sociallyin is a 100% reliable and focused social media marketing agency. Situated in Georgia, Atlanta, Alabama, and Birmingham, Sociallyin signifies the innovative, creative and strategic side of social media marketing. This B2B multi-vendor marketplace supports the brands with numerous factors of their social media marketing technique by deploying the result-driven services around content production, social media strategy, community management, influencer marketing, paid social advertising, and more.
Experts team at Sociallyin, aims to offer clients a thoroughly planned and tailored social media marketing strategy that will increase sales, generate new leads, and provide the audience with exactly what they want, for the sake of helping them elevate their business or brand growth. It is an ideal solution to enhance brands' appearance on social media channels like LinkedIn, Facebook, and more.
Also Read: 15 Best Social Media Apps For Your Business Marketing
---
3. FirmsExplorer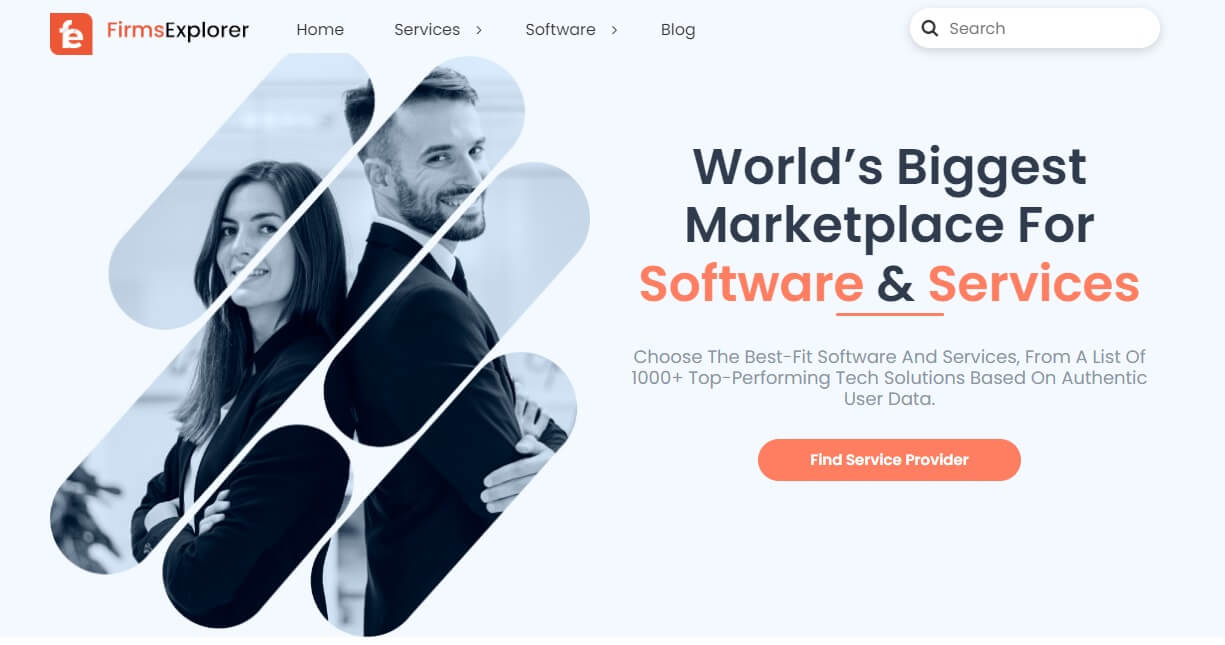 Another best B2B market company for software promotion and business development is FirmsExplorer. It directs you to make better B2B buying and selling decisions. Here you can find ratings & reviews of the world's top marketing, IT, and business companies. FirmsExplorer is the world's biggest B2B marketplace for services and software. Moreover, it has a huge user base of more than 1 million.
The listed software & services will get enormous targeted reach, industry-expansive credibility, and competitive advantage. Not only that, but FirmsExplorer also has a separate section for blogs where you can find how-to guides, troubleshooting tips, product reviews, and the latest tech trends. It is an excellent platform for both service seekers and buyers to meet the deserving service provider or agency in order to empower the business value across the world.
---
4. Earnest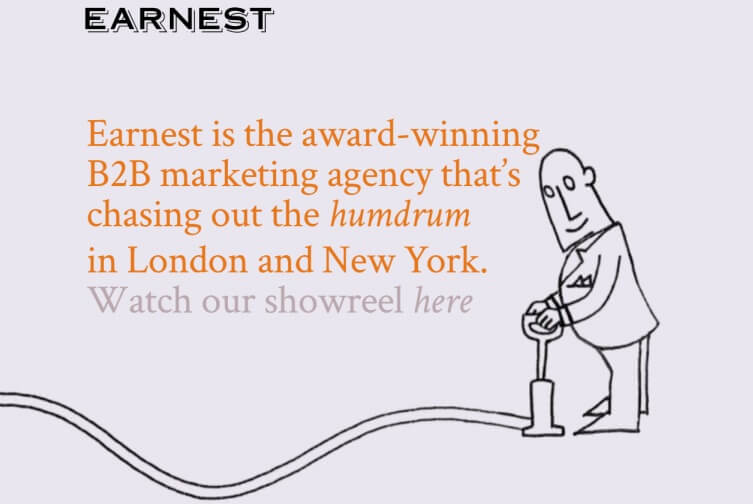 Earnest is the award-winning B2B marketing company that can help you by providing all major elements of digital marketing. Their buyers include significant names like Samsung, Canon, Oracle, Google, and Vodafone. It is well-known for great marketing strategy, campaign management, demand generation, content marketing, events, brand management, website & UX design. Earnest guides you to make better decisions for your business or brand growth.
---
5. Jellyfish
Jellyfish is a full-type service agency that provides everything that you need for extending your digital footprint. It works with both B2B and B2C clients. It provides excellent services for social media marketing, advertising, email marketing, branding, consulting, SEO & app store optimization, strategy, and more. By applying the Jellyfish approach you can thrive your brands or business by navigating, connecting, and harnessing the platforms that drive growth. You can consider it as one of the best B2B marketing companies for development agencies.
Also Read: The Beginner's Guide for Starting a Small Business Online
---
6. The MX Group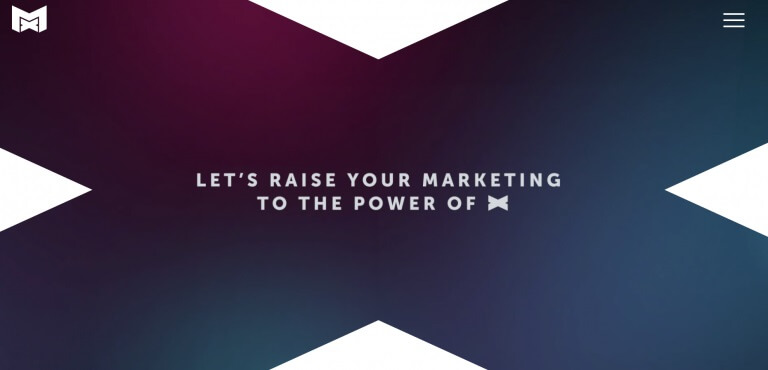 Another one of the best B2B market research companies is The MX Group. It is a full-service agency that offers a variety of aspects for digital marketing. This popular B2B agency created robust yet unique solutions for sales enablement, digital transformation, and demand generation. Be it for marketing strategists, business analysts, copywriters, data analysts, art directors, or sales operations experts, The MX Group can be their perfect digital partner.
They turn their standard marketing strategies into measurable business value and revenue. Additionally, it was recently named as the #2 leading growing B2B agency in the US.
---
7. Velocity Partners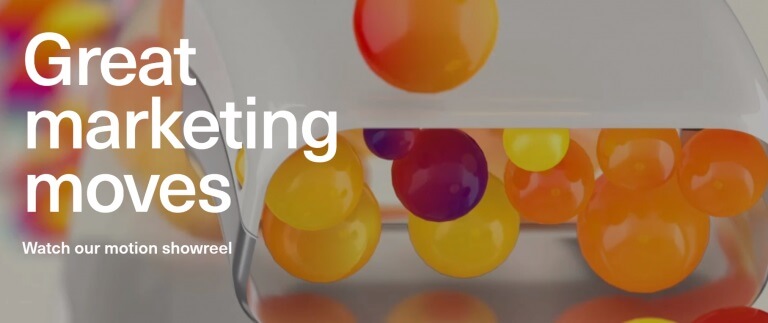 Last but not least, Velocity Partners is also a B2B marketing company that has numerous capabilities including marketing strategy, positioning, web development & digital, content marketing, content performance, and branding & design. Undoubtedly, it is a versatile B2B marketing agency but specializes in content marketing and performance. Their notable clients include Amazon Web Services, Citrix Systems, Sprint Business, and many more. If you are a blogger or ace writer, then you can reach Velocity Partners for better content marketing strategies & modules in order to generate more leads and meet the target audience.
Also Read: 13 Best Digital Marketing Steps To Grow Your Business
---
Final Words on Leading B2B Tech Companies
So, these were some of the best B2B marketing companies that you can consider in order to improve your business or brand value across the platforms. The listed companies help you achieve your marketing goals. Just go through the entire list of top B2B tech marketing companies and pick the best one depending on the requirements of your brand or business.
We hope you find this article very informative and helpful. If you have any queries or better suggestions then do tell us in the comments below. For more information & updates related to technology, do subscribe to our Newsletter. Along with this, follow us on Facebook, Twitter, Instagram, and Pinterest.
Harshita Sharma is a technical writer with quite a distinct understanding of the tech realm. She is a tech enthusiast who believes that tech knowledge should reach one and all and tries to convert the sketchy knowledge into the simplest possible form for making people understand the tech world better. When not playing with words, she loves to travel and explore new places. And, is a coffee & cricket connoisseur.
Subscribe to Our
Newsletter

and stay informed

Keep yourself updated with the latest technology and trends with TechPout.
Related Posts