How to Recover Corrupted OST and PST Files with Recovery Toolbox for Outlook
Published Date :
Jan 17, 2020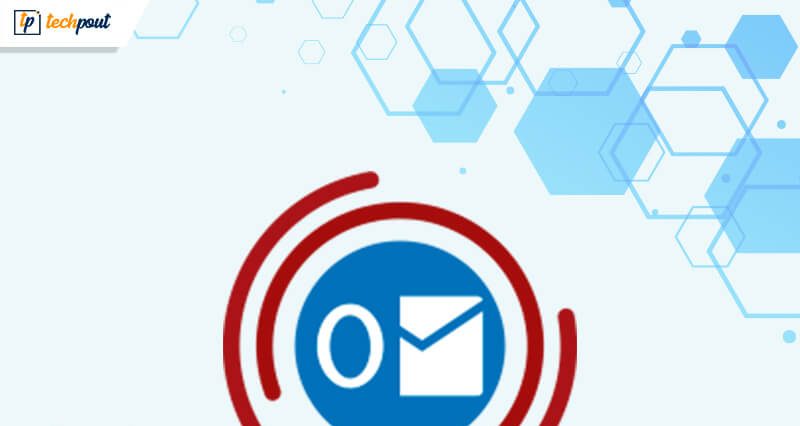 Microsoft Outlook email client represents a powerful application, very popular among users all over the world. However, like any other software, it may crash and lose data. It makes it impossible to access old emails, attachments, contacts, and other items. It happens because your mailbox in Microsoft Outlook is damaged. Fortunately, there are ways to recover corrupted data even when the mailbox in use cannot be restored from a backup copy. Try Recovery Toolbox for Outlook (https://outlook.recoverytoolbox.com/) and find out, how quick, efficient and trouble-free the recovery of corrupted email can be.
Depending on the version of Microsoft Outlook, installed on your computer, email data can be stored either in OST or PST files. In case you have Outlook 2013 or earlier, most likely you have a data file of PST format. Outlook 2016 or Office 365 usually have a data file of OST extension. According to the version of Microsoft Outlook, instructions of this tutorial can be adapted to the type of file for recovery. Alternatively, the following OST to PST file conversion service can be used: https://osttopst.recoverytoolbox.com/online/. This service can be used even without a local installation of Recovery Toolbox for Outlook and Microsoft Outlook email client, no connection to Microsoft Exchange Server is needed.

Installation and Usage
First of all, the Recovery Toolbox requires downloading the software and clicking the installer to proceed. Accept all settings by default and wait until the installation is finished. As soon as it is done, the application should launch automatically.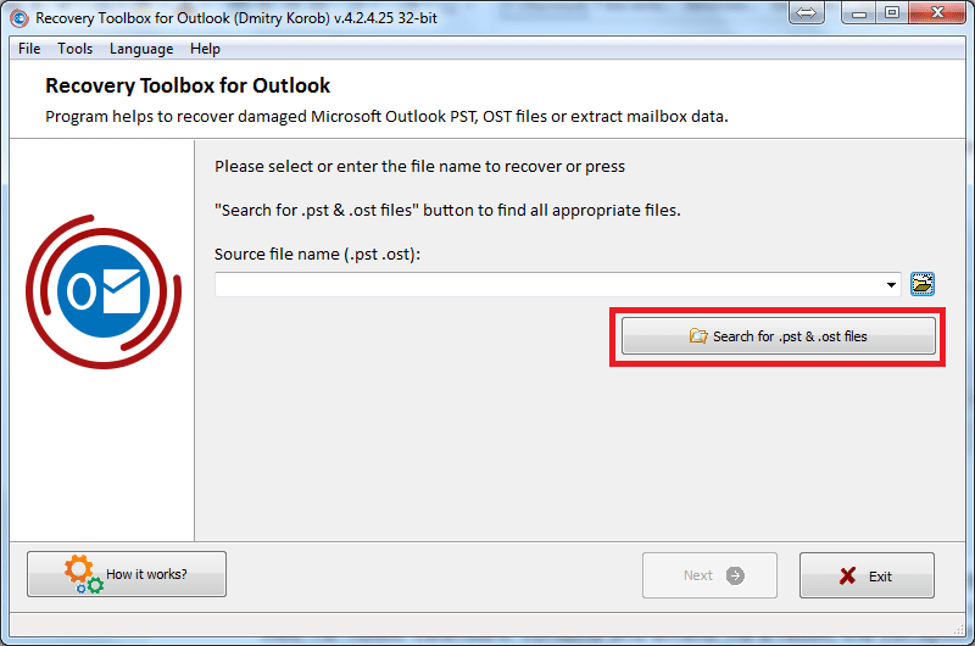 In this window, users need to choose the correct path to Microsoft Outlook files. Recovery Toolbox for Outlook allows searching for Outlook files automatically, or any mailbox can be selected manually for analysis.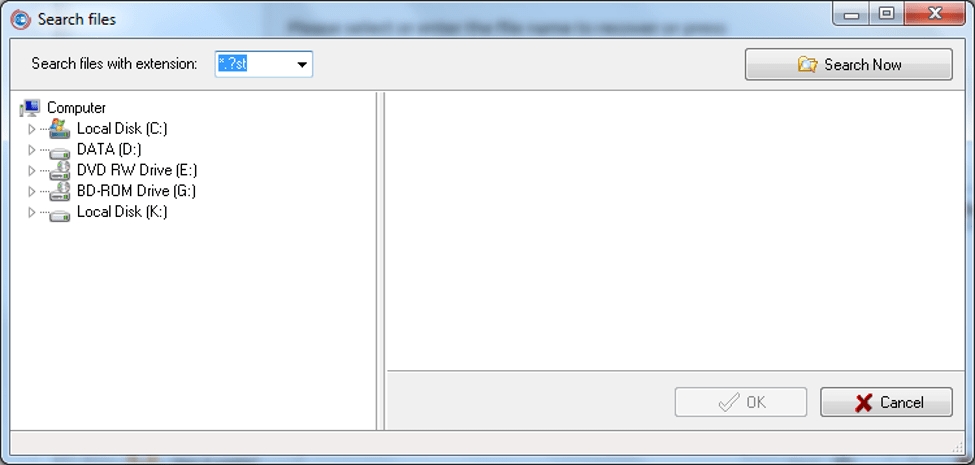 Narrow the search by selecting a disk and click the Search now button to continue. As soon as a mailbox is selected, you should be able to see it in this window: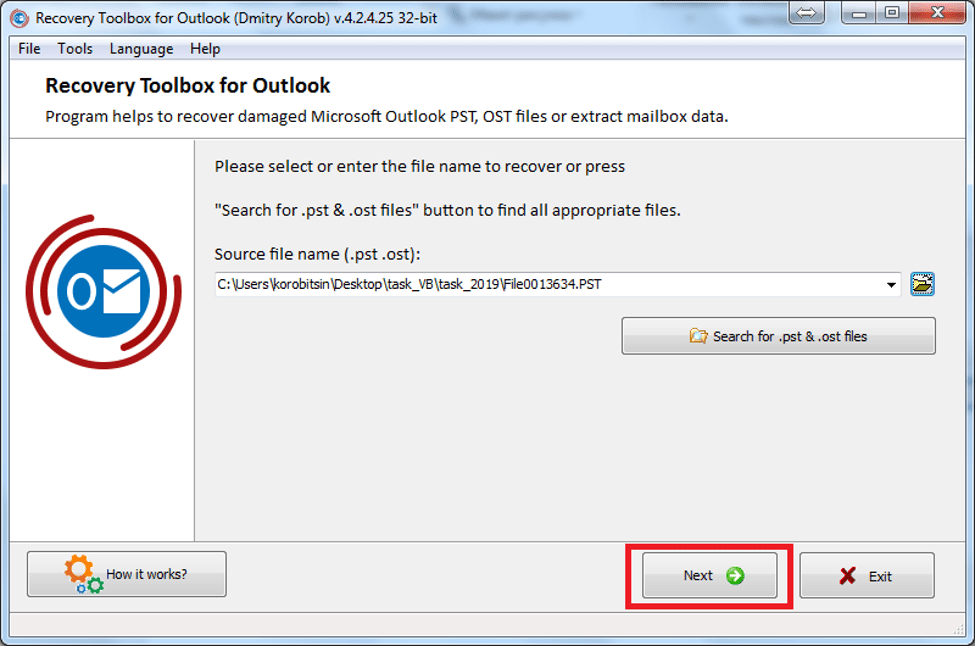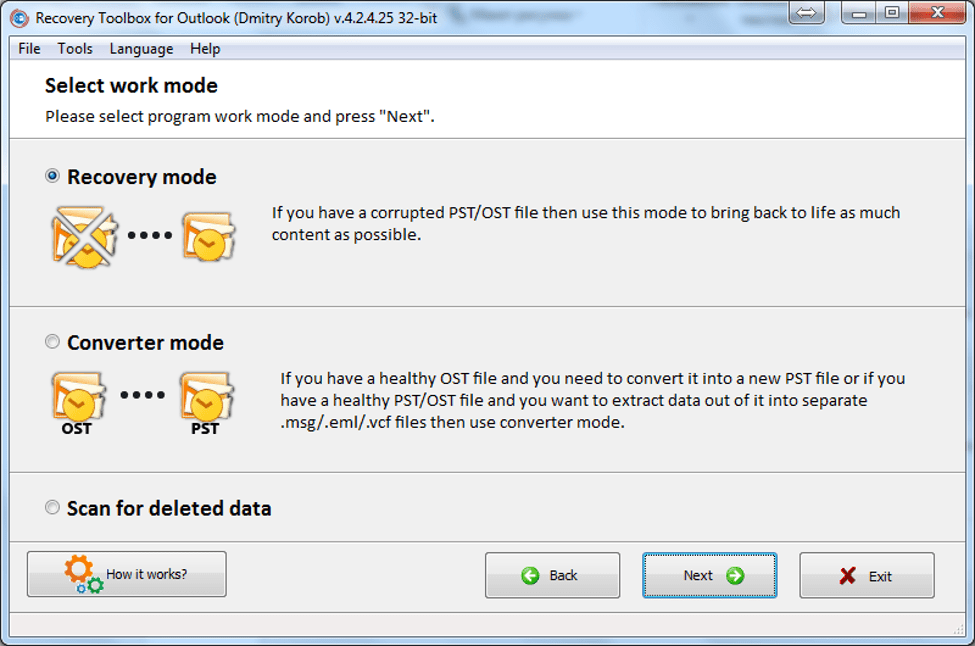 Choose the Recovery mode for the restoration of the corrupted mailbox and click the Next button to start the analysis of the selected file. The analysis may take more or less time, according to the size of the input file. As soon as the processing of the selected document is completed, it shows the results of data recovery.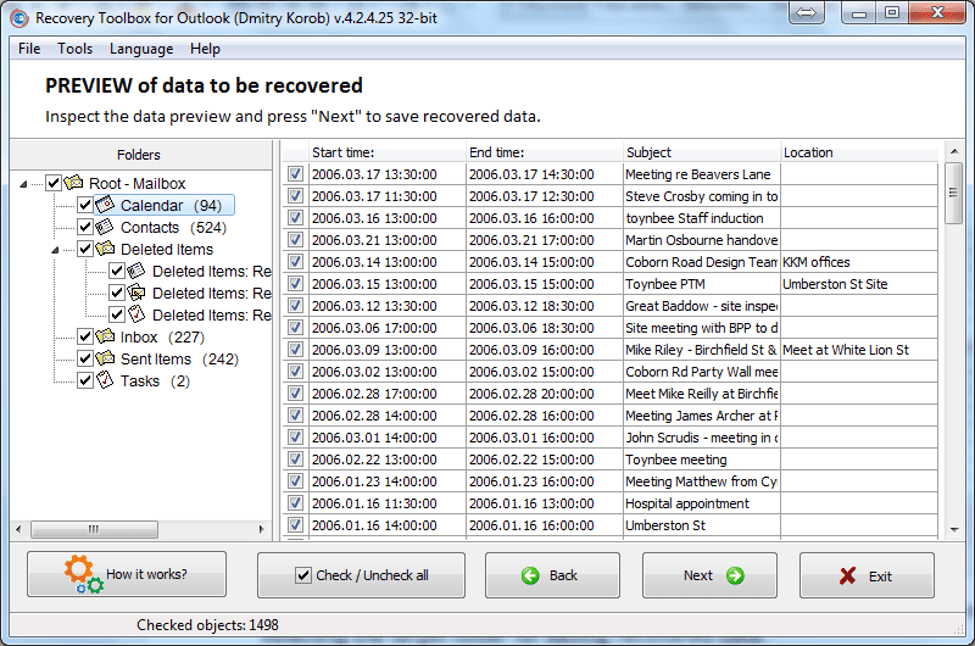 By default, the tool checks all items for the recreated structure of the mailbox, but any item can be unchecked. Recovery Toolbox for Outlook may export all items at once and recreate a mailbox in PST format or export specific files only: contacts, emails or tasks.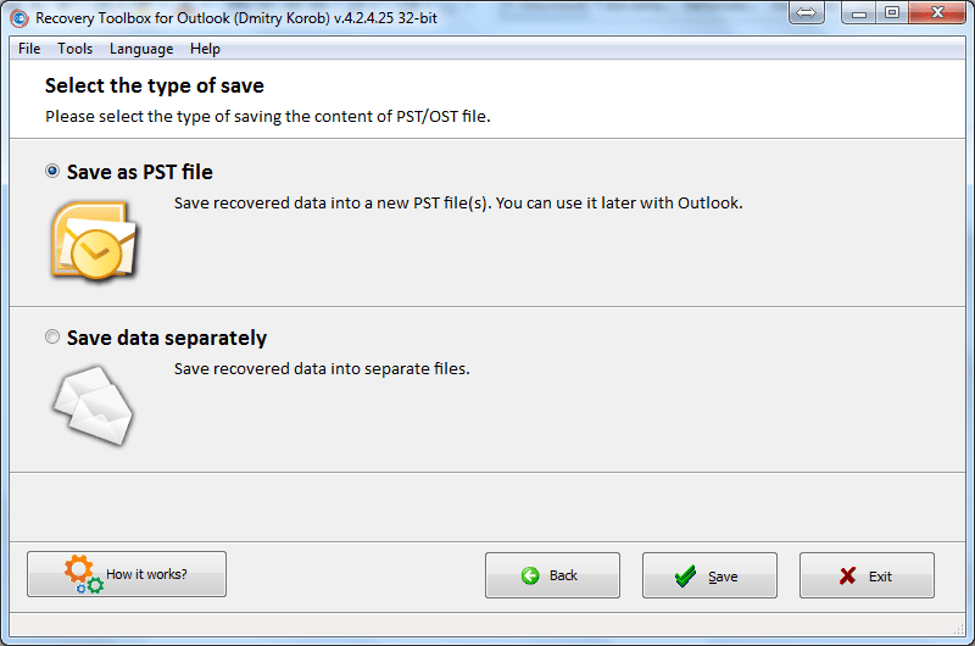 In case the following option is selected: Save as PST file, a new mailbox of PST format will be created. It can be opened in Microsoft Outlook so you may keep on working with your mailbox like before.
Read More: How To Recover Deleted Files From Google Drive
The software works under any version of Microsoft Windows, but note it is a paid tool. A demo version of the application is available for download anytime, but you need to pay for the removal of restrictions. Keep in mind that Recovery Toolbox for Outlook is available online https://outlook.recoverytoolbox.com/online/. In this case, the recovery of a corrupted mailbox can be made without installing the repair software on your PC, no need to violate the requirements of the IT department anymore. At the same time, it allows the repair of the corrupted email from any device having any operating system, such as Android or Apple.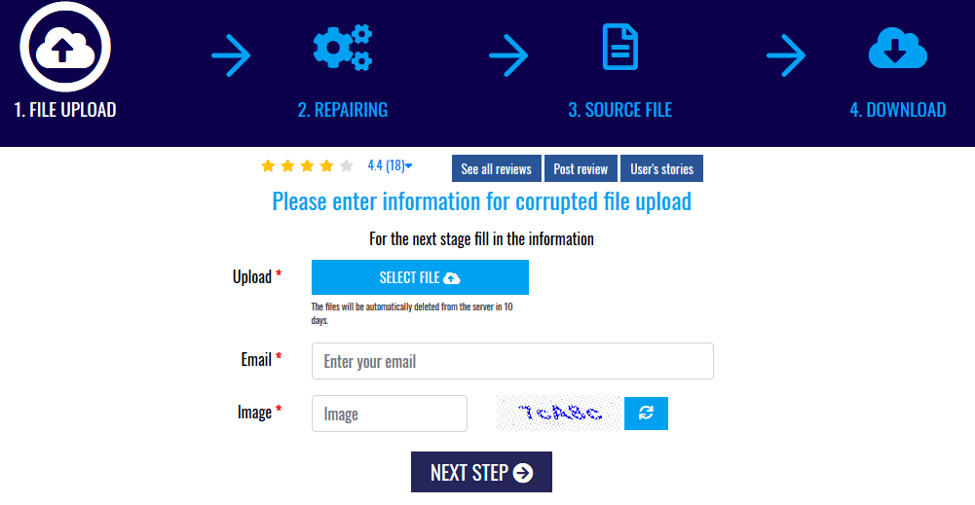 How to Repair Outlook Online:
Easy manual of the Outlook repair procedure for corrupted .PST files:
Select the corrupted .PST file
Type captcha from picture
Type email
Press Next
Download the repaired .PST file
Open the downloaded .PST file in Microsoft Outlook
Remy is a technical writer at TechPout. Being an IT enthusiast, he inclines to write about contemporary technology and growing security for machines. One steadfast follower of Baseball, Remy is an active social worker and a gastronome.
Subscribe to Our
Newsletter

and stay informed

Keep yourself updated with the latest technology and trends with TechPout.
Related Posts