How to Recover Deleted or Private YouTube Videos: 3 Smart Solutions

How can I recover private or deleted YouTube videos that I can no longer access from my account?
A while back, a friend of mine asked me this question, which made me realize that a lot of people find it hard to recover their deleted videos. Chances are that a video that you have earlier uploaded on YouTube could be taken down. While there could be numerous reasons for that, losing an important video can be a nightmare. Thankfully, you can use any reliable video recovery software or implement some hacks to recover your YouTube videos.
Part 1: Two Free Solutions to Recover Deleted YouTube Videos
Even if a video has been removed from YouTube, you can try to get it back with some smart solutions. Here's how you can also recover private YouTube videos in different ways.
Method 1: Look for the Deleted Video on Archive.org
Archive.org is a freely available online directory that crawls more than 500 million web pages, including YouTube. Therefore, even if a video has been deleted from YouTube, but it was archived, then you can restore it from here. The online directory has a dedicated tool, which is known as WayBack Machine that you can also use to recover private YouTube videos.
At first, you can try to obtain the URL of the YouTube video that is deleted. You can go to your account settings or visit your browser's history to obtain the URL of the deleted video.

Once you have copied the URL of the deleted video, you can go to the official website of Archieve.org. Here, you can enter the URL of the video or even type relevant keywords for it (if the URL is not available).

In no time, the online directory will provide a list of deleted YouTube videos, matching the searched results. You can just click on the thumbnail of the video to load it here.

In this way, you can freely recover private YouTube videos and watch them however you like. If you want, you can even try to download the deleted video from here on your system.
---
Method 2: Recover a Deleted YouTube Video from a Backup
Needless to say, if you already have a prior backup of your videos, then you can directly restore them without any issue. After all, you must have stored the video on your computer or phone before uploading it on YouTube.
A lot of people consider taking a backup of their data on an external hard disk. In this case, you can just connect the external hard drive to the system, explore its storage, and copy the video that has been deleted.
Besides that, you would have maintained a backup of your data with Windows File History (or Mac's Time Machine). If you already have a backup stored, then connect the external source to your system and go to its Settings > Backup > File History. Now, you can look for your lost YouTube video from its search or use the sideway keys to navigate the backup content.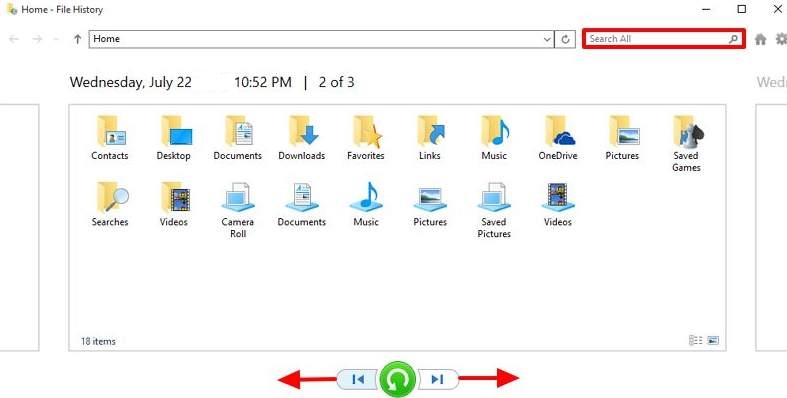 ---
Part 2: Restore Deleted Videos with Recoverit Data Recovery
If you can't recover private YouTube videos from archives or don't have a prior backup, then consider using any video recovery software. I would recommend using Wondershare Recoverit Data Recovery as it is a DIY recovery tool with one of the highest recovery rates.
The application can quickly scan the location where your YouTube video was saved before. You can also get a preview of the extracted video and selectively restore your data to any location of your choice. Here's how you can also use Recoverit video recovery software to restore your deleted videos:
Step 1: Select a Location to Look for Deleted Videos
To begin with, you can just launch Recoverit Data Recovery on your system and select a location from where your videos were deleted. You can select any partition, an external device, or even browse to a specific folder.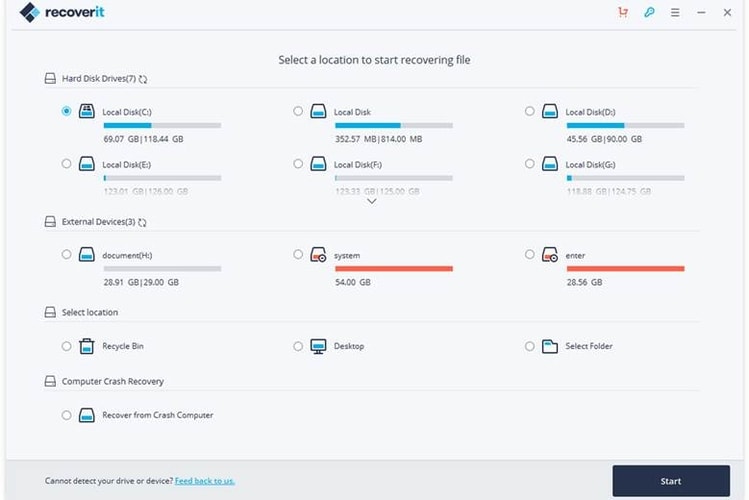 ---
Step 2: Let Recoverit Scan and Extract your Videos
Afterward, you can just wait for a while as Recoverit would try to extract your deleted videos. You can check the progress of the scan and even pause/stop it in between.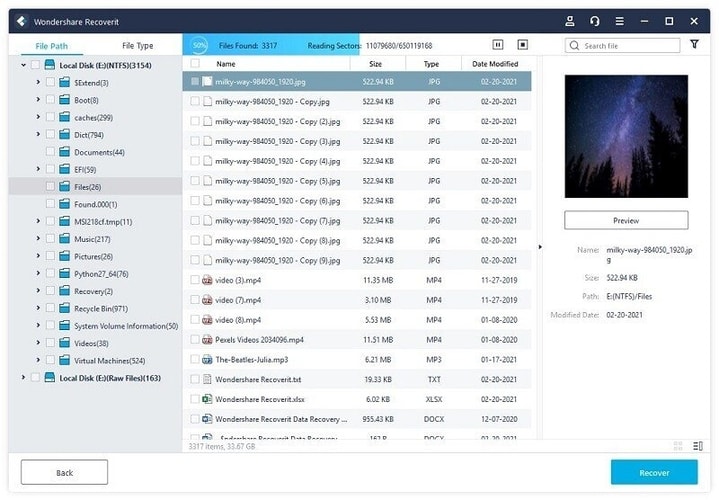 For your convenience, Recoverit offers an inbuilt search option and tons of filters to look for your files based on their type, size, modified date, etc.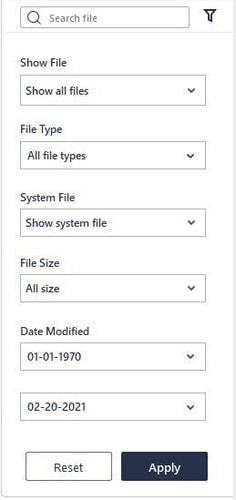 ---
Step 3: Preview your Videos and Recover them
You can visit any category from the sidebar or use the inbuilt search and filter options to look for your videos. If you want, you can also preview your videos on the native interface of Recoverit and click on the "Recover" button to save your files.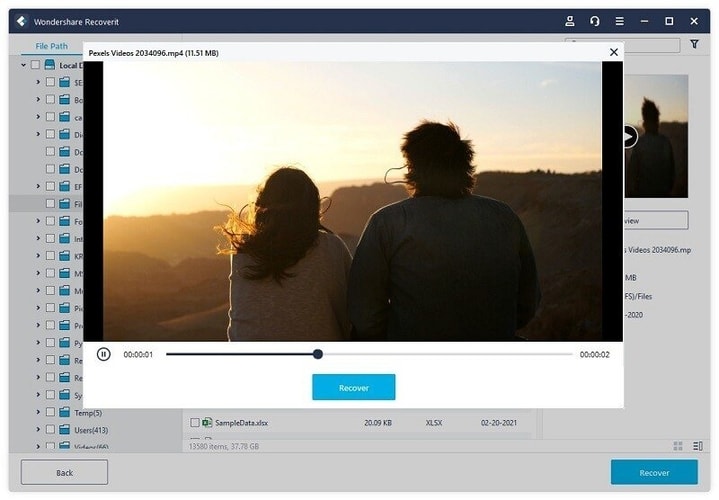 Please note that in case the quick scan is not able to yield the expected results, then you can also perform an Advanced Video Recovery in Recoverit to get far better results.
---
Part 3: Quick Tips to Protect your Videos
Besides that, you can also consider these smart tips to keep your videos safe:
It is highly recommended to keep a backup of your videos before uploading them on YouTube.
You can use a reliable video editor to make sure that your videos won't get corrupt during editing.
Always check the privacy and content policy of YouTube to ensure that your videos won't be deleted by the platform.
Avoid forcefully converting your videos to unsupported formats that can corrupt them.
Install a reliable anti-malware tool on your system and scan your videos to ensure they aren't infected by any virus.
I'm sure that after reading this guide, you would be able to recover private YouTube videos easily. At first, you can just explore the website of Archive.org to get a list of deleted YouTube videos. Though, if you can't access your data there, then use any reliable video recovery software like Recoverit Data Recovery. It is a DIY recovery tool that can help you get back your lost, deleted, and inaccessible videos from numerous sources in all kinds of data loss scenarios.
Remy is a technical writer at TechPout. Being an IT enthusiast, he inclines to write about contemporary technology and growing security for machines. One steadfast follower of Baseball, Remy is an active social worker and a gastronome.
Subscribe to Our
Newsletter

and stay informed

Keep yourself updated with the latest technology and trends with TechPout.
Related Posts