How to Protect Your Netflix Profile Using a PIN Code

Netflix is one of the world's leading media streaming services that allows its premium users to create up to five different profiles for a single Netflix account. Due to these multi-screen plans, there's a chance that someone might poke around your Netflix profile and check your viewing habits.
Well, if you don't want other people to ruin your recommendations and see what TV shows and movies you've been watching, you can use one of Netflix's parental control features – Profile Lock PIN – to restrict other users from accessing your Netflix profile and personalized experiences.
Setting up a PIN to a specific profile on your Netflix account is easy, you just need to follow a few simple steps to get it done.
In this guide, we will show you how you can set up a PIN lock on your Netflix profile to keep it safe from your family members, roommates or friends' prying eyes.
How to Set Up PIN Lock on Netflix Profile:
You can easily setup a PIN on your Netflix account through its official website – the Netflix account settings can't be changed through its mobile app (Android or iOS) or TV, at least for now. Perform the following steps listed below to get it done:
Step 1: First sign in to the Netflix website from a web browser.
Step 2: At the top right corner, click on your profile icon and then select 'Account' from the dropdown menu.
Step 3: Under the 'Account' page, scroll down to the 'Profile & Parental Controls' section and tap the arrow next to the profile you want to lock using a PIN code.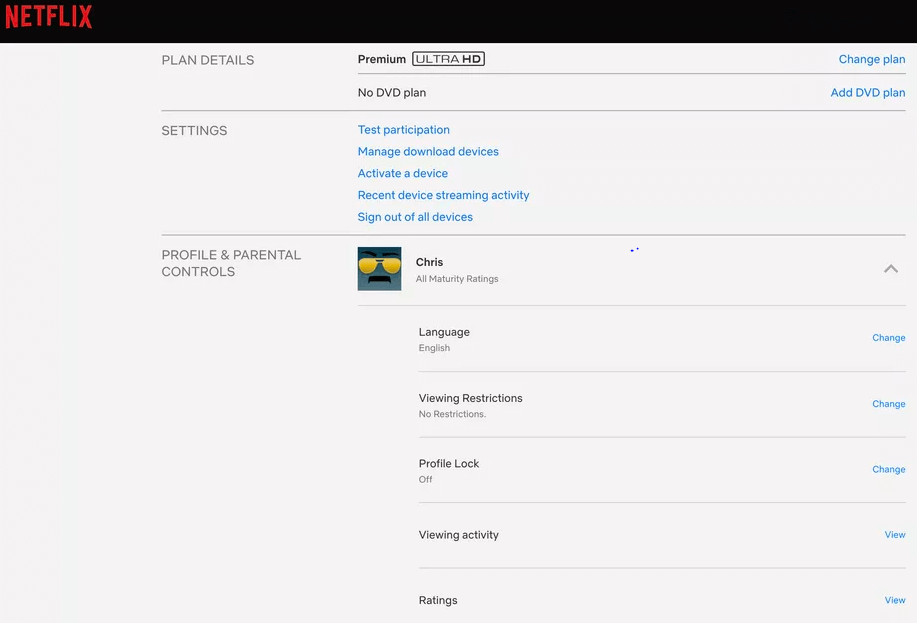 Step 4: Now click on the 'Change' button next to the 'Profile Lock' option.
Step 5: On the next page, it will prompt you to enter your Netflix account password. After doing this, you will see a screen where you can set a PIN Lock for the selected profile.
Read More: How to Use Zoom For Video Conferencing
Step 6: Here, check the box to 'Require a PIN to access the selected profile' and then enter a combination of 4-digit numbers to protect your Netflix profile with a Lock PIN. (Please choose a more complex password than shown in the image below.)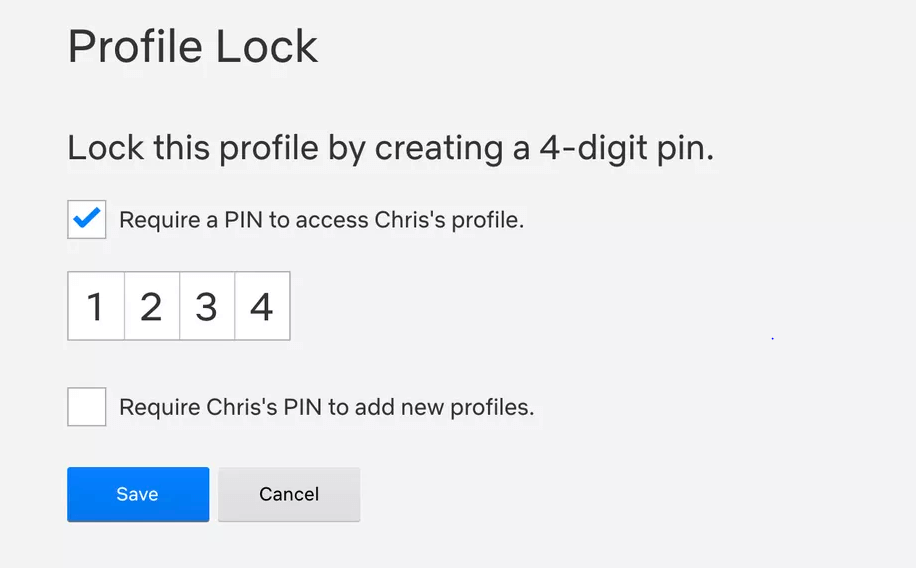 Step 7: You can also check the box to 'Require PIN to add new profiles' which would restrict the others from adding a new user without your consent.
Step 8: Once done, hit the 'Save' button to confirm your changes. From now on, whenever you open the Netflix site on a web browser, mobile app or TV, you will see a 'lock' icon under the profile name. Upon clicking the profile, you will be asked to enter your profile lock PIN code before you can continue watching your favorite TV shows & movies online.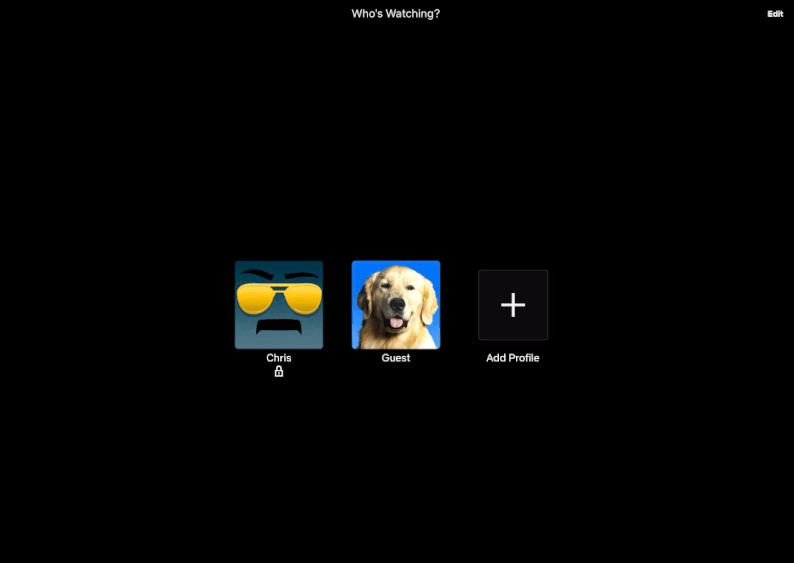 This Profile Lock feature was rolled out recently as part of Netflix's parental control options to prevent the other individuals on your account from getting into your Netflix profile and messing with your recommendations and watching history.
Now that you know how to protect your Netflix profile, go ahead and try this amazing PIN Lock feature to keep your meddling friends, colleagues or family members away from your personalized Netflix experience.
Image Credit: The Verge
Monil is a professional writer whose forte is absorbing a lot of data and help large technical organizations convey their message clearly across multiple products. An engineer by qualification, his affinity for design enables him to write to inspire, energize, and influence various audiences to uncover their true potential. When not writing, Monil is likely to be found listening to music, traveling, or simply excavating into his favourite cuisines.
Subscribe to Our
Newsletter

and stay informed

Keep yourself updated with the latest technology and trends with TechPout.
Related Posts