How to Digitize Holiday Photos and Video [Best Ways]

A photo from happy times can brighten your day anytime. Hence, never lose your memories and keep them digitally stored. You may read this article to learn how to digitize your old/ holiday photos. 
A photo is not just a photo. It is a powerhouse of memories. A picture is a time machine that takes you back to the delightful moments you spent with your dear ones vibing on a beach or enjoying the serenity of snow-capped mountains with a blissful smile on your face.
But what if you lose that token of memory (photo) someday, what if it gets misplaced, torn off, or something else happens to it? It feels like losing a piece of your being with lost photos, right?
Well, do not be disheartened as you can preserve all those smiles and rememberings for as long as you desire with the best ways to digitize holiday photos.
Yes, why take the risk of losing your favorite photos from the best moments of your life when you can keep them forever digitally? Now, if you are wondering how to digitize old photos, let us get started with the quickest and easiest ways to do it.
Best Ways to Digitize Holiday Photos
Now, you can't lose the most loving memories of your life as you can keep them forever with the following best ways to digitize your old holiday photos.
Method 1: Scan your old photos
One of the best ways to digitize holiday photos is to scan them using a standalone scanner or a multifunction printer (with scanning capabilities). However, there are a few things you need to keep in mind when choosing a scanner to get a digital copy of your photos. Below we share them along with some scanning tips to get the perfect digital version of the moments you love living again through pictures.
Things to keep in mind when selecting a scanner
When selecting a scanner/multifunction printer with a scanner, you must remember the following important points.
A flatbed scanner surface is better than a sheet feeder. Sheetfeeders pull old photos through the slot, resulting in a jammed scanner (as old photos are often blemished on the surface, have wraps, or are somewhat torn) or a low-quality print.
General-purpose scanners available with multifunction printers are good for regular image scanning. But they do not perform sides and negatives scanning.
A dedicated image scanner is a better option to scan old photos if you do old picture scanning frequently.
Now, let us look at some effective tips to get the best possible scan of your old photos.
Tips to scan old photos
You may get the best quality scans of your holiday photos if you follow these tips when scanning your old photos.
Make the most of the driver software of your scanner. It lets you distinguish between multiple photos and separate them automatically during the scan.
Be careful when selecting the screen resolution. If you select the highest possible resolution, i.e., 9600/19,200 dots per inch on most modern scanners, the scan may take considerably longer and you may get a really big file in the end. Hence, try choosing the most optimal resolution, i.e., over 300-600 dots per inch for regular photos.
---
Method 2: Use a photo software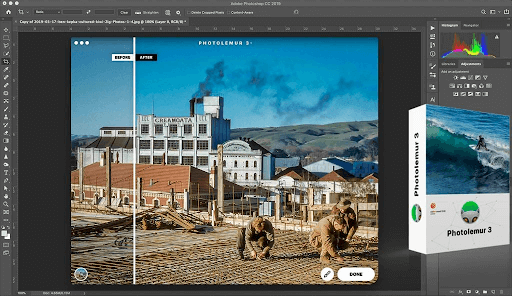 The photo editing software is not only good at getting your photos Instagram-ready, but it may also help you scan your holiday photos to digitize them. Using the best software to scan and edit your photos, you can make your pictures look professional with touch-ups, red-eye removal, and fixes for bad lighting. After editing the photos, you can share them with your connections easily.
---
Method 3: Digitize holiday photos using your smartphone
If getting a scanner goes way out of budget or you are looking for the best ways to digitize holiday photos that are also economical and handy, you may use your phone. There are plenty of Android and iOS applications to scan old photos. Below we acquaint you with some of our top choices.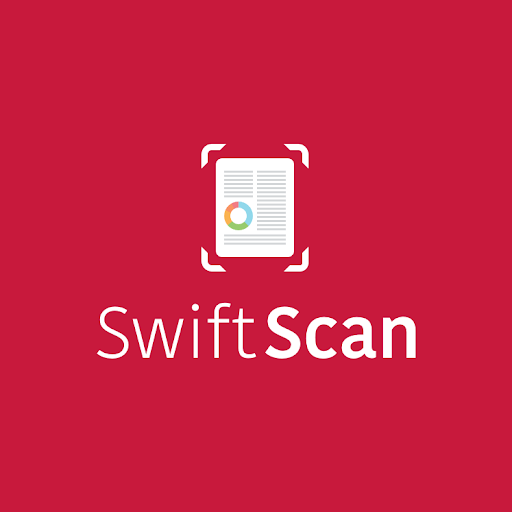 SwiftScan is one of the best photo scanner apps for its plethora of features. With this application, you can scan photos/documents easily, automatically crop files (with edge-detection technology), encrypt files to keep them secure, and share the scanned photos in PDF or JPEG formats.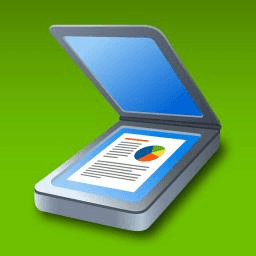 If a fuss-free and easy-to-use application is what you want, Clear Scanner is among the best ways to digitize holiday photos. It comes with some highly-useful features, such as automatic edge detection and an option to convert files into JPEG/PDF format. Moreover, it allows you to share your photos using Dropbox, Google Drive, and other platforms. Furthermore, it supports file printing via Cloud Print on iPhone.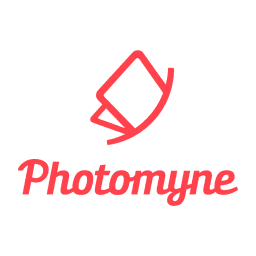 Another scanning application that lets you digitize old photos easily is Photomyne. Available for both iOS and Android, it provides a lot of features, like automatic photo cropping and straightening, quality and brightness improvements, easy photo album creation, and adds details (like title and description) automatically.
Above, we discussed all digitizing holiday photos. If an off chance, you landed here in search of ways to digitize your analog videos, you can do that as well. There are plenty of digital video converters like The Pinnacle Dazzle Platinum HD and Roxio Easy-VHS-to-DVD to help you change your videos from analog to digital.
So, the above was what we think are the best ways to digitize holiday photos and videos. You can go through the following section to get the required answers if you have more questions.
---
Frequently Asked Questions
Below we address some of the queries we often receive about the best ways to digitize holiday photos.
Q1. Is it better to scan a photo or take a picture of it?
Taking a picture of a photo is, no doubt, an economical and quick way to digitize holiday photos, but you may not get the desired image quality. Hence, we suggest scanning photos for better quality.
Q2. How do I digitize photos in slides?
You may take the following steps to digitize your old photographic slides.
Perform a thorough cleaning of slides
Use a flatbed scanner to scan slides
Q3. What is the best format to scan old photos?
In our view, scanning photos in a JPEG or JPG format is the best way to digitize old photos if you keep compression to the lowest level. Professional photographers often use it to save digital copies of photos.
---
Summing Up
In this article, we walked you through the best ways to digitize holiday photos. You may go through them to infuse new life into your old/holiday photos and preserve them forever.
Are there any better ways to digitize photos we do not know? If yes, you may share them and your other thoughts/suggestions in the comments below.
Niharika is a passionate soul who finds immense satisfaction in putting all her thoughts in writing. Being a technology enthusiast, she loves learning new things about tech and making everyone technologically literate through her articles. When not composing tech articles, you can find her bringing characters to life in her fictional stories, reading something intriguing, or spending time with her near and dear ones.
Subscribe to Our
Newsletter

and stay informed

Keep yourself updated with the latest technology and trends with TechPout.
Related Posts