How To Get Verified On Instagram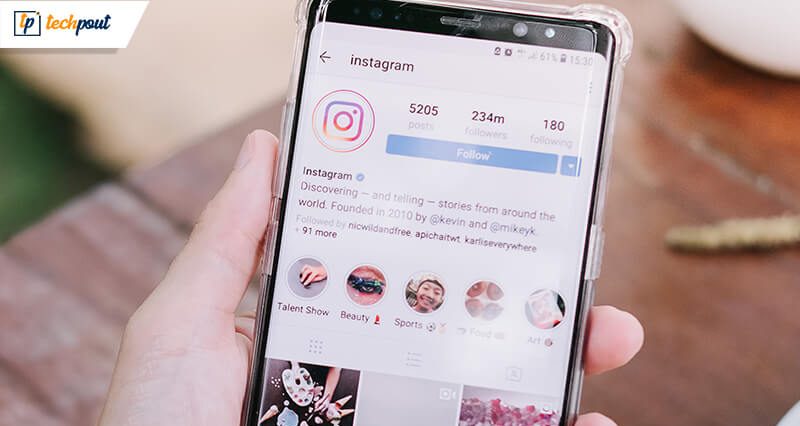 As an Instagrammer, you might have come across identical profiles when you have tried following your favorite celebrity on Instagram. How do you tell the difference between an authentic profile of a celebrity or a business brand from the fake ones and imposter accounts? Surely, when various search results appear, you go by the small blue check appearing after the name of the concerned profile, to distinguish it from the fake ones. 
This small blue check represents that a user profile is an Instagram verified account to represent the authenticity of the account. Now, you must be wondering how to get verified on Instagram? Below is the step by step guide on the process to obtain the Instagram verification badge.

Benefits of Instagram Verification
Before jumping onto the steps of obtaining the Instagram verification badge, let us look at some of the benefits that can be gained from this verification.
Instagram Verification Helps to Gain Trust
If you are famous on Instagram or even have some level of social recognition, you can avoid being impersonated. Thereby, you can ensure that people who wish to become your followers can easily reach the right profile of yours if your account gets verified.
Instagram Verification Helps to Link Stories
If your Instagram account is verified, then you can link your Instagram stories to your blog posts, landing pages, product listings, etc. But if the account is not verified, then at least 10000 followers would be needed to have access to this feature.
Number of Followers Needed for Instagram Verification
There is no specific number; however, the higher the number of followers, the greater your reach and recognition.
Must Read: How To Start An Instagram Business? 10 Simple Ways
Steps to Obtain Instagram Verification?
Step 1: Tap the menu icon in the top right corner of your Instagram profile page.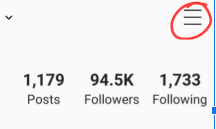 Step 2: You can then go to the Settings option of the menu.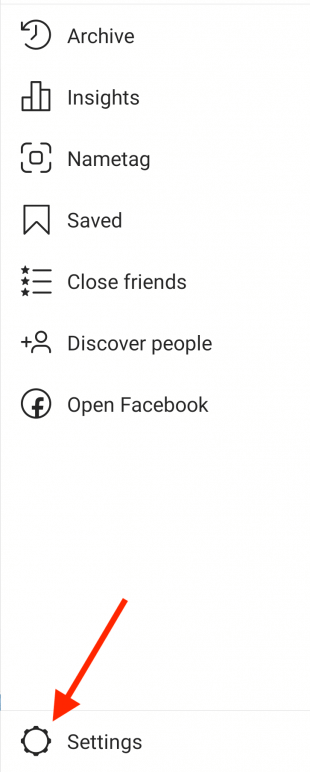 Step 3: After this, you can select the Account option under the Settings menu.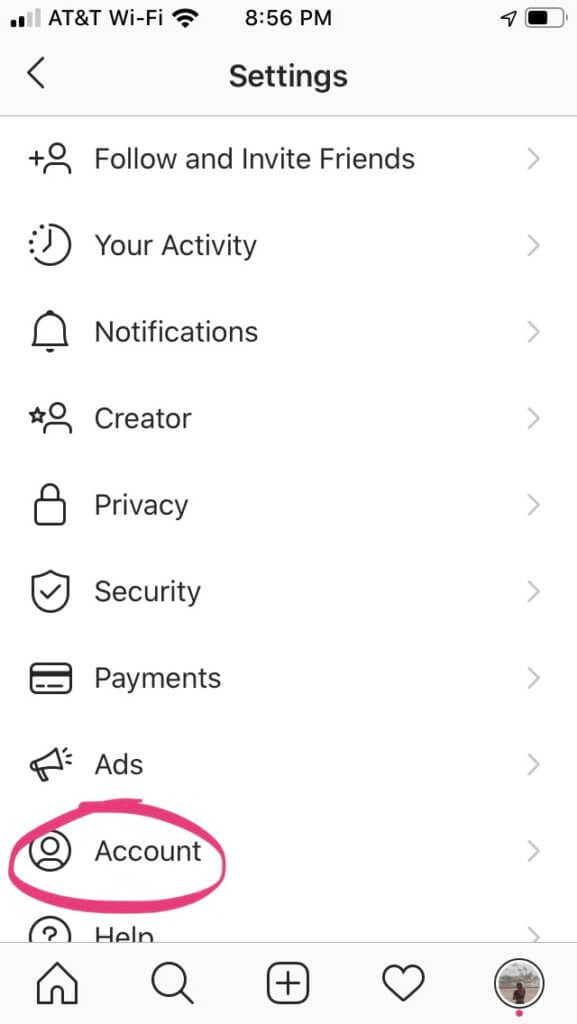 Step 4: The "Request Verification" option can be selected from the Account menu to obtain Instagram verification.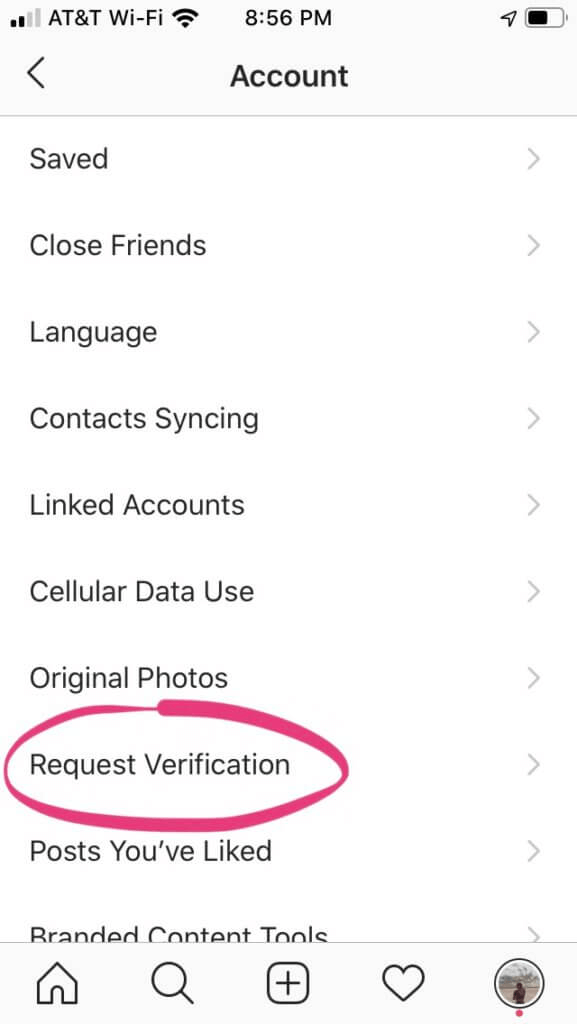 Step 5: Once you  go to the "Request Verification" section, you need to fill up the verification form wherein; you have to provide the below details:
Your full name
Your professional name ("Known As")
Your category (closest to your niche, career or industry)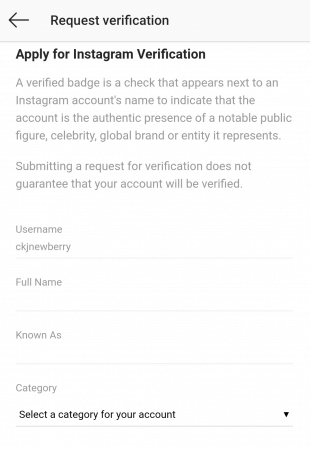 Step 6: Post this you need to upload a photo of your government ID which should clearly state your name and date of birth. In case of a business account, documents like tax filings or a utility bill should be uploaded if you're requesting verification for a business or brand. You can then tap on the "send" icon.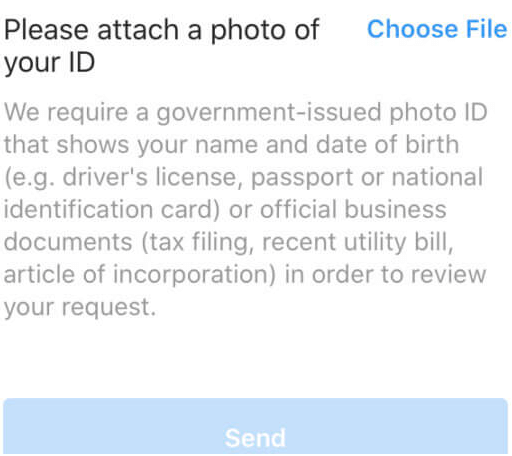 Once you have completed all the above steps, mostly you can receive an official reply from the Instagram team after three days about the acceptance or rejection of the verification process. In case your application gets rejected due to the unfulfillment of some specific acceptance criteria, you can again apply for the verification in 30 days.
Verification Criteria:
Now that you are familiar with the steps to obtain Instagram verification, let us also look at the requirements to apply for a verified badge in detail. 
Your account must be compliant with Instagram's "Terms of Service" and "Community Guidelines".
Authentic Account – The account should represent a real person, registered business brand or entity.
Unique Account – Only one account belonging to a person or business may be verified. The only exception is given to language-specific accounts if an entity wants to have more than one account to facilitate the account followers of some different regions with different languages and dialects.
Complete Account – You can't keep your account private. This account has to be a public account with an effective bio, profile photo, and frequent posts. The profile should be devoid of any "add me" links to other social media services.
Notable Account – The account should represent a well-known person, entity or business brand.
Thus, we looked at the steps that need to be followed to acquire Instagram verification. It can be extremely beneficial for those who have a professional or business accounts to promote their work and business by reaching the targeted audience and followers. You can also refer to Instagram's help center guidelines.
Snigdha is a technical content writer with expertise in the field of science & technology. Though she has a very diverse academic and professional profile yet she finds writing to be a creative form that she was unable to explore so far. When not writing, she can be found indulging in other forms of creativity like painting or travelling.
Subscribe to Our
Newsletter

and stay informed

Keep yourself updated with the latest technology and trends with TechPout.
Related Posts