How to Fix Hulu Keeps Logging Me Out
Published Date :
Oct 09, 2023

Error warnings aren't always all that helpful when Hulu suddenly stops operating. In addition, the user will not even be presented with an error message in this scenario. The user may find that they are automatically logged out of their Hulu account, which is one of the most prevalent types of problems. The user is required to re-enter their credentials on the website before the streaming service can be resumed. Unless the browser has previously saved cookies from the session you were just in.
Nevertheless, the viewing experience is completely ruined by having to repeatedly click the login button. In addition, the error will not be corrected by itself. If it happens once, it will happen again and again until you take the appropriate actions to rectify the problem. This message is most frequently seen on streaming devices like Roku and Fire TV, or on gaming consoles like Xbox and PlayStation, as well as on smart TVs. Additionally, this message may appear on some smart TVs.
Hulu will give you an error code in some circumstances so that you may more easily pinpoint the source of the problem. In the event that this does not occur, you will only see the login screen, which will request that you provide your login information.
The article elaborates on easy solutions for the Hulu keeps Logging out issue. However, before digging into the solutions here are the common causes for the same.
Why does Hulu Keeps Logging Me Out?
Hulu may continue to log you out for a number of different reasons, including the following:
It is possible that using an outdated browser that is not supported can cause issues or prevent you from accessing some Hulu services, which will cause you to be logged out repeatedly. It's possible that deleting the cache and cookies stored in your browser or switching to a different browser, will help resolve the issue.
If you have the Hulu app installed on your device, then out-of-date or corrupted app files could be causing problems, which would result in you having to log back in again. It's possible that removing and then reinstalling the program will help fix this problem.
If your Hulu membership has ended or if the payment information that you provided is wrong, Hulu may immediately log you out of your account. It is possible that you will need to either renew your subscription or update your payment details in order to resolve this issue.
Hulu may force you to log out of your account for safety concerns if it finds any unusual behavior on your account, such as someone attempting to access it from a device or location other than the one you normally use. In this scenario, you will probably need to change your password and put in place some additional safety precautions.
Multiple Types of Equipment
It is possible to be logged out of one device while still have access to Hulu on another device if you utilize Hulu on more than one device. This is a precautionary safety feature that prevents unwanted users from accessing your account.
Account Verification Failed
Verifying your password is necessary to ensure that no one else is able to access your account with that password. During the verification process, you may be asked to provide information such as an email address or phone number that is associated with your account.
Now that we are aware of the possible issues behind the problem, let us proceed to the solutions.
Methods to Fix Hulu keeps Logging Me Out
The following steps can be taken in order to resolve the Hulu keeps logging out issue on your device. To save time make sure you follow the format of solutions listed below.
Method 1: Delete Cookies and Cache Data
During normal operation, each application creates a sizable amount of cache on the computer. This cache stores a variety of data choices, including the default video quality, network configuration, watching history, and other similar information. The cache also stores the login information for each user, allowing the application to more easily keep tabs on each individual user's account.
However, the vast majority of the time, the application will be unable to generate any more files once the cache size has reached a certain limit and exceeded it. This is the root of the problem with Hulu accounts being automatically logged out.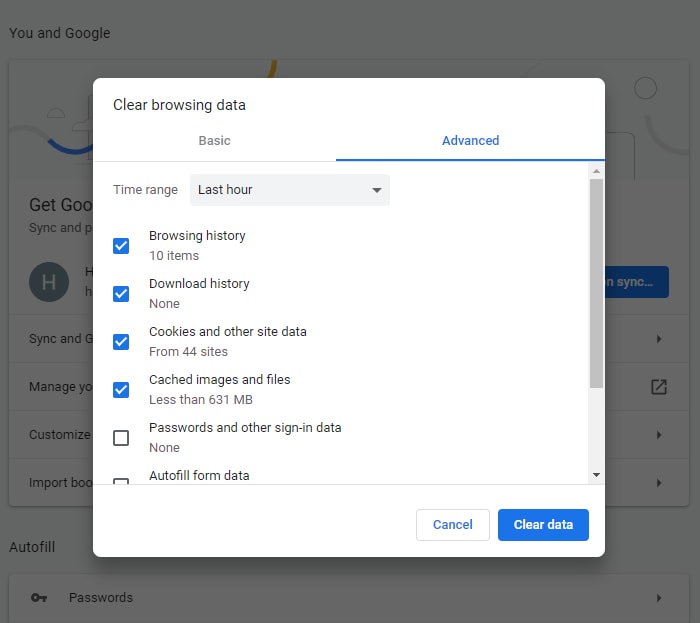 Follow the instructions that are provided below on a variety of devices to delete app cache:
Delete all stored data on the Apple TV:
Step 1: After turning off the Apple TV, wait for it to completely power down before continuing.
Step 2: Take out the cord that supplies power to the Apple TV.
Step 3: After a brief pause, unplug the TV and then reconnect the cable before turning it back on.
Step 4: Performing this straightforward restart will erase the cache for the vast majority of applications that have been installed in an Apple TV.
Delete all cached data from Roku devices:
Step 1: Bring up the main menu on the Roku device.
Step 2: At this point, the only thing that needs to be done on the Roku remote is to press a specific set of keys.
Step 3: Simply hit the "Home" key five times, then the "Rewind" button twice, and then the "Fast Forward" button to get the desired result.
This will automatically delete any caches that have been stored on your Roku device. After waiting for twenty to thirty seconds, you can proceed to restart the device.
Delete all stored data from the Amazon Fire TV Stick:
Step 1: Proceed to the settings menu for your Fire TV.
Step 2: Choose the "Apps" option from the menu. This will open a list of the applications that have been installed.
Step 3: After that, pick the "Manage installed application" option from the menu. You can modify settings that are associated with the program from this location.
Step 4: Now, choose the "Hulu" application from the list.
Step 5: You will find the option to "Clear Cache and Data" in this section. Simply selecting that link will delete the cache.
The Amazon Fire TV Stick gadget needs to be restarted.
Also Read: Best Free VPN for Hulu (100% Free VPN to Unblock Hulu)
---
Method 2: Update Hulu App
If you are using Hulu on an Android device, you may experience the issue of being logged out repeatedly. This is likely due to the fact that the software has become obsolete. To address the Hulu keeps logging me out issue on your device apply the following steps:
Visit the Play Store or App Store.
Search for the Hulu app.
If an update is available, choose it and hit the Update button.
---
Method 3: Logout Hulu from Other Devices
Hulu restricts users to a maximum of two simultaneous logins across all of their devices. For this reason, please log out of your Hulu account on any other device in order to resolve the "Hulu keeps logging me out" problem. This is the procedure for doing that:
Step 1: Go to Hulu's official website and log in to your account there.
Step 2: Navigate to Your Account on the Website. Next, to Watch Hulu on Your Devices, you'll see a button labeled Manage Devices. Click it.
Step 3: Identify the piece of technology you are working with. There ought to be a duplicate entry for it.
Step 4: If you have more than two entries, you will need to click Remove next to each of the older entries.
Step 5: Restart your TV or the device you're using, whichever one it may be.
---
Method 4: Turn off Virtual Private Networks (VPNs) and Proxies
Turning down a virtual private network (VPN) or a proxy server is one potential solution to the issue Hulu keeps logging me out. There is a possibility that using a virtual private network (VPN) or a proxy service could interfere with the process of logging in to Hulu, which in turn can end up in frequent logouts.
Turn off your virtual private network (VPN) and any proxy services you use before logging into Hulu.
If you have to use a virtual private network (VPN) or a proxy service, you need to make sure that it is compatible with Hulu.
---
Method 5: Remove the Hulu App and Reinstall
If the above solutions didn't work Hulu keeps logging me out issue can be the result of a significant flaw in the software. To fix the issue you need to remove the app and then download it again from the respective app store.
Remove Hulu App from iPhone:
Step 1: Locate the Hulu app by searching for it on the home screen.
Step 2: Hold and choose to Uninstall App option that appears.
Step 3: To confirm, please click the Delete button.
Remove Hulu App from Android:
Step 1: Locate the Hulu application on the home screen of your device.
Step 2: Long press on the app until the option menu appears. Here click on the Uninstall button.
Remove Hulu App from Windows:
Step 1: To access it, click the Search bar.
Step 2: Navigate to the Programs and Features section.
Step 3: Locate Hulu and then right-click on it.
Step 4: Choose Uninstall, then click Confirm to finalize the action.
Remove Hulu App from Mac:
Step 1: To open the Finder, double-click its icon.
Step 2: Choose the Hulu app from the list. Click on Send it to Trash option.
Step 3: Confirm the new status.
Remove Hulu App from Apple TV:
Step 1: Look for the Hulu app.
Step 2: You can use the center button on your remote controller's clickpad to press and hold it.
Step 3: Wait until the app wiggles before proceeding.To access the menu, click the Play button.
Step 4: Tap the Delete button.
Remove Hulu App from Samsung TV:
Step 1: Locate Hulu by going to your home screen.
Step 2: Maintain your selection by pressing and holding the Select button on your remote.
Step 3: Pick the Remove option. To confirm, click the Remove button one more.
Once the App is deleted from your respective device, go to the app store that is appropriate for your device and then redownload the app.
Restart your device, and check if the Hulu keeps logging me out issue is fixed. In case the problem is intact try the next solution.
Also Read: SolarMovie Alternative to Free Watch Movies
---
Method 5: Close Background Programs
For optimal operation, Hulu requires a connection to the internet that is both reliable and robust, as was indicated earlier. To find a solution to this issue, please follow the steps that are listed below:
Step 1: In order to open the task manager, press "Ctrl+Shift+Esc" all at the same time.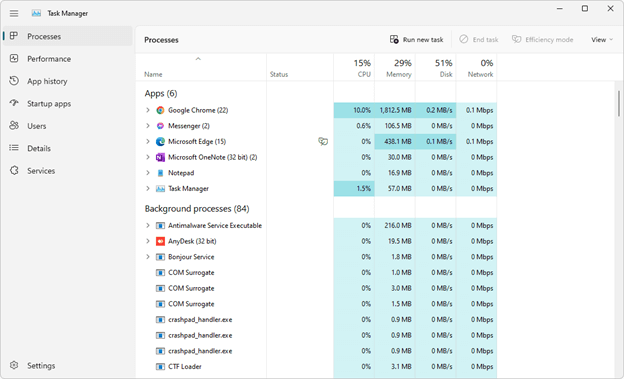 Step 2: Now, in order to enlarge the task manager, click on the "More Details" button.
Step 3: In this section, you will be able to view all of the processes that are operating in the background on your computer at the present time.
Step 4: Following that, proceed to the "Network" portion of the page. In this section, you will be able to view the amount of network bandwidth consumed by each process.
Step 5: Right-click on any application or process that is using up bandwidth in the background, then select "End Task" from the menu that appears.
This will provide a stronger connection to Hulu, allowing you to use its services without any interruptions or difficulties.
---
Hulu Keep Logging Me Out Issue: FIXED
Your entire streaming experience could be destroyed if Hulu constantly logging you out, despite the fact that it contains some of the best television episodes and movies available. Hopefully, the above solutions will help you improve your experience. However, In the event that you have any questions, remarks, or ideas, please share them with us in the section below.
Akshara is an Engineer turned Technical Writer. She is a tech reader who aims to deliver the best of her knowledge to the readers without complicating it. If not writing you can find her in the kitchen, because no place serves the good tea.
Subscribe to Our
Newsletter

and stay informed

Keep yourself updated with the latest technology and trends with TechPout.
Related Posts