10 Best Microsoft Word Add-Ins to Improve Productivity
Published Date :
Jun 14, 2021

Enhancing productivity is what every user wants. So here in this article, you are going to find out the 10 best Microsoft word add-ins that can help you in being more productive.
Microsoft Word is one of the most useful software that you would use to write and create all your projects. Using the software you can easily add text, tables, images, and videos to make it look professional. The software is ideal for every user who wishes to write and keeps the file stored. Though there are many alternatives to this software still the user prefers to use it.
To all the Microsoft Word users we have got some add-ons for you that can make your work easy. So without any further delay, let's take a look at the list of best Microsoft Word add-ons to install for better productivity.
Best Microsoft Word Add-ins to Use in 2021
Here are some of the most useful and best MS Word add-ons to use and increase your productivity.
1. Grammarly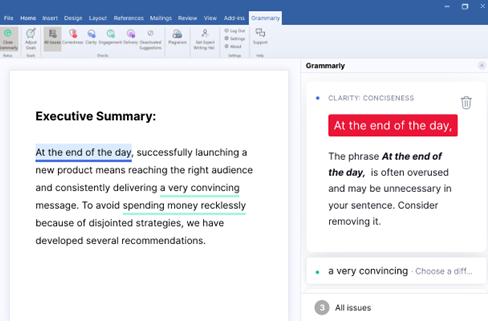 Whether you use Microsoft Word for writing high school projects or for business use. You need to write correct spellings and grammar. Grammarly can help you find out all the errors in your document and then replace it with the correct form. This software is considered one of the best Microsoft Word add-ins as it makes the document look the way it should be.
Checking for errors in the document is a very time-consuming job and if you don't have experience in proofreading then you might not be perfect in finding errors. But this MS Word add-on will help you find every error and it also suggests why you need to change the sentence or word.
Grammarly is a great choice to make. It offers both free and paid versions, you can choose whichever version you want. The free version only offers limited suggestions, while on the other hand, the pro version will offer suggestions for everything that can make your document look professional.
---
2. Wikipedia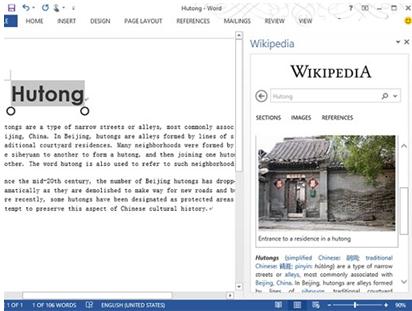 To write on any topic you need to have proper knowledge on the subject and other than this you need to have proper and latest statistics to prove your point or back the theory. Now when you write, you will have to Google all the required information and then come back to the document for writing it. This whole process can be eased by just adding the second-best Microsoft Word add-in i.e., Wikipedia.
You can easily have this MS Word add-on and find every detail for your project easily. You can simply type and find all the required information by staying on the software. The Word add-in is available for Microsoft Word 2013 and later versions.
Also Read: 17 Best Duplicate Photo Finder & Cleaner Software In 2021
---
3. Pexels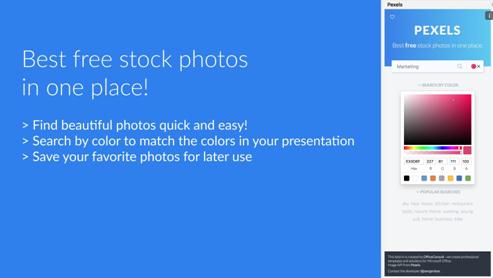 Next up in the list of best Microsoft Word add-ins is Pexels. This add-on will help you to find relevant images for all your write-ups. It is always recommended that when you add images to the article or blog it makes them more attractive and stays on the guideline which Google has for ranking them.
Using the Pexels Word add-in you can simply type and find all the images related to your subject. You can simply download them and add them to your documents. The best part about this add-on is that it doesn't ask for any payment and is available for free.
This Microsoft Word add-on offers high-quality images from thousands of subjects. This add-on can be used in Word 2013 and later versions. This is the best option that offers images for free, you should surely give it a try.
---
4. DocuSign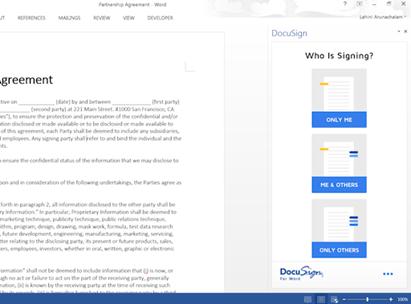 In this technical world, you can not be slow and rely on traditional methods. So to help you with this we have our next Microsoft Word add-ins. DocuSign is a great utility to have as it makes the process of adding signs really easy. Instead of signing on paper and then scanning that sheet to upload, you can simply use this add-in and sign in the document directly.
Using this Microsoft Word add-n you can simply add tags and position where you want the other person's sign. Just like a hard copy you can keep it safe on your computer or cloud storage platform and use it whenever you want. Apart from this, you can even share the file easily.
Though this is not the free Word add-in you can still have a 10-day trial and then pay further to use it. The trial is only available for Microsoft account customers.
Also Read: 15 Best IPTV Players for Windows PC in 2021
---
5. Excel to Word Document Automation
The next option on our list of best Microsoft Word add-in in Excel to Word document automation. This is a very productive MS Word add-on which can easily help you in converting files in no time. Performing this task of converting files can be very tough and it can take a lot of time. Using the add-in you can simply switch from one to another in just a few seconds.
This extension can easily convert charts, images, tables from Excel to Word. It moreover helps users in rectifying the errors that you do while you update the data. If you regularly keep switching between files then this might be the best MS Word add-on to have.
---
6. Office Tabs
Just like the way we have made switching files easy, the same way now this extension is going to help in switching between tabs. The next extension on our list is Office Tabs. This is one of the best Microsoft Word add-ins or even the best add-ins for all the Microsoft software. This extension can easily help you in improving productivity and saving a lot of time while you work.
The MS Word add-in can easily switch between the other Microsoft software and you don't have to every time minimize or close a software in order to open a new one. You can simply add them to your current workplace.
Also Read: 10 Best First Person Shooting Games for PC in 2021
---
7. Vertex42 Template Gallery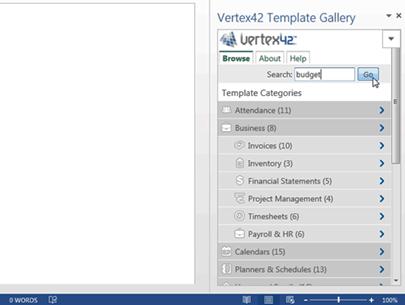 The way you maintain a document also affects the viewer. But most of the users don't know how to change the writing style or template according to the genre. Vertex42 Template Gallery is a great Microsoft add-in that can help you in adding the right format to your document easily.
Whether you are in a meeting and want to write minutes of the meeting or you are writing a checklist for all the employees. You can have a separate template for each task and make it look just perfect for it. This add-on offers more than 300 templates that you can use to make the document perfect for work. We would recommend you to add this Microsoft Word add-on and work perfectly.
---
8. Dictate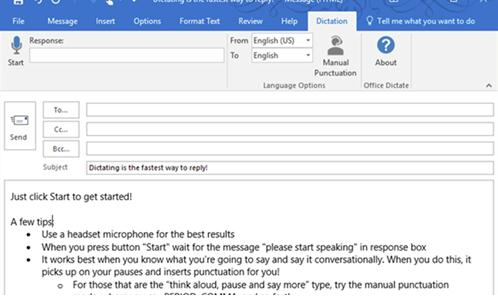 The human body needs rest and if you keep on typing for a long duration your hands and fingers might get sore. To help you in being productive for a long time and not making your fingers sore, you can use the Dictate Microsoft Word add-in. This is the easiest text extension that can easily type what you speak.
Next time when you don't feel like typing you can add this extension and just speak what you want to type. Once this MS Word add-on is installed, it will appear on the right side of the screen where you just have to tap on the start button. That's it now you can easily speak and the extension will keep on typing what you speak.
Also Read: 13 Best Free Malware Removal Tools for Windows PC in 2021
---
9. I Should Be Writing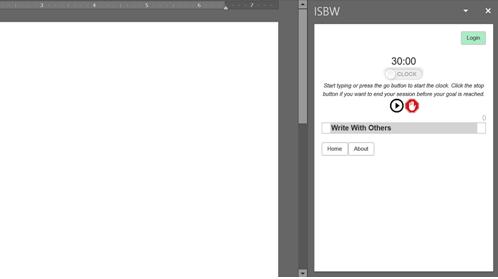 Next add-on in our list of best Microsoft Word add-ins is 'I Should Be Writing'. This is a very unique extension that does not offer many features but only offers useful ones. Most of the writers aim to complete the word limit and in order to do it they keep on checking the word count.
After installing this extension you can just focus on writing and the word will be displayed on the screen only. Now you don't have to switch tabs to check the count. This is a very useful tool that can help in saving the time and effort of the writers.
---
10. Copyleaks Plagiarism Checker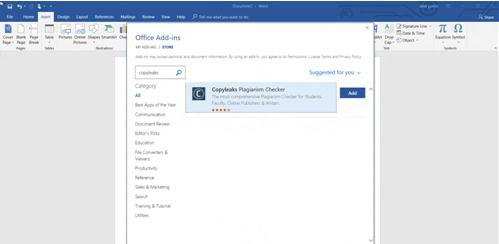 This add-on is one of the most important when it comes to writing. The reason why we have kept this Microsoft Word add-on in the last place is that when you will complete your write-up you will need this add-on to function. Using the Copyleaks Plagiarism Checker you can check whether the content you have written is similar to the content available on the internet or not.
Though in your opinion checking plagiarism is not necessary but according to Google, if you copy the content then your blog or article ranks lower. So, if you wish to see your article on the first page of Google search you have to keep an eye on the similarity through the plagiarism checker and keep the content unique.
You can use any plagiarism checker for this purpose, we have added Copyleaks because we personally liked the interface and result offered by this add-on.
Also Read: 10 Best Microsoft Edge Themes for Windows 10 in 2021
---
Increase Productivity with these Microsoft Word Add-ins
The above-listed extensions are the best Microsoft Word add-in that you can use to increase productivity. Though some of the extensions might not be useful for you we have listed them for all our readers. You can choose and install the MS Word add-on which suits your requirements. We hope that we have helped you in finding the ideal extension for Microsoft Word. Tell us did you like the article? Write your review in the comments section below.
Tanmay is a technical writer from the field of mass communication. He aims to communicate the best of the technology to the readers through his write ups. If not writing you can find him with his camera capturing nature and exploring the unexplored world.
Subscribe to Our
Newsletter

and stay informed

Keep yourself updated with the latest technology and trends with TechPout.
Related Posts