Best Media Server Software for Windows in 2023
In this article we will have a look at some of the best free media server software in 2023, that can result in becoming a source of a steady user base.
Throughout time, multimedia has expanded and moved from hard drives to virtual storage that is accessible from anywhere at any time. Data sets in virtual storage that may be accessed by users over a secure connection contain multimedia. Several firewalls are used to secure these data collections.
A media server is a piece of application software that stores and distributes digital media over a network, including audio, video, and photos. Any media can be streamed to NAS (Network Attached Storage), personal computers, Smart TVs, Android, and Apple devices, etc. using media server software.
This is a hand-picked list of the best media server software for the home or workplace, along with a description of their best features and web addresses. Both open-source (free) and proprietary (paid) applications are included in the list for your ease. So, go through the list and use any one or more of the solutions provided as required.
The Advantages of Media Server Software
With media servers, you can play a wide variety of data, including TV shows, movies, home videos, and many others. With the help of this software, you can share videos with your family. You can also upload photos that you've taken with your camera. With the help of the tool, all your media files are immediately synced to mobile devices.
It provides a live DVR and TV. Smart TVs, Apple, Android, and other gadgets are all compatible with it. Thanks to it, you can watch videos nonstop on your TV and mobile device.
7 Best Free Media Server Software For Windows
Have a look at the below-shared list of the 7 best media server software to stream quality content. Without any further ado, let's get started!
1. Plex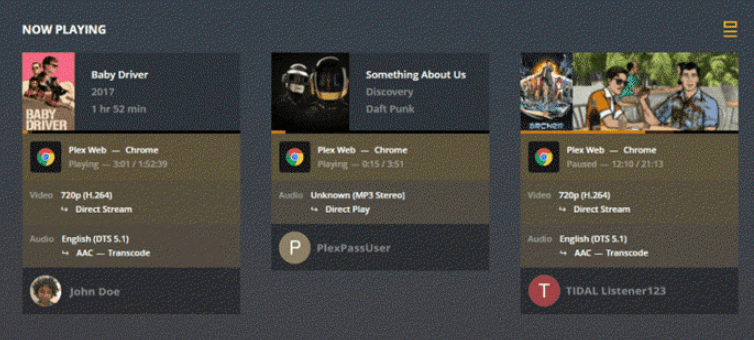 is one of the best media server software to use in 2023. This utility allows for high-quality, endless streaming across a range of devices and operating systems. Also, this application has a media player that enables users to play videos in accordance with their needs. The tool offers customers free live TV so they may view a variety of shows from multiple stations.
Key Features of Plex:
It works with Apple, Android, Smart TVs, and other devices.
There are numerous films and television shows available.
Your videos are streamed via this video server software.
A live DVR and TV are provided by this Android media server.
Your media is automatically synced to mobile devices using the tool.
Media files from your camera can be uploaded.
Also Read: Best Free Movie Download Sites | Watch The Latest Trending Movies
---
2. PlayOn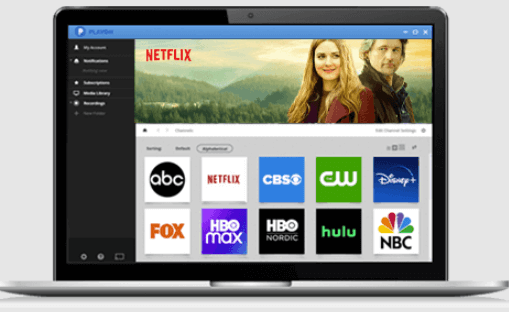 PlayOn is the ideal option if you're searching for a dependable and stable streaming platform because it allows users to download and record videos on any device in addition to streaming. Using this tool, you may connect to multiple platforms at once, and you can even set a recorder reminder for when a new season of a show is published.
Key Features of PlayOn:
Make 1080p videos with crystal-clear audio.
This utility can be used without a desktop and can be accessed immediately from your smartphone.
Users of this program can watch videos even when they have not connected to the internet thanks to its offline watching capability.
They can download, stream, and record videos based on their needs.
Watch videos that are cast from other devices on a crisp display.
Easily capture the full season with a single click.
---
3. Stremio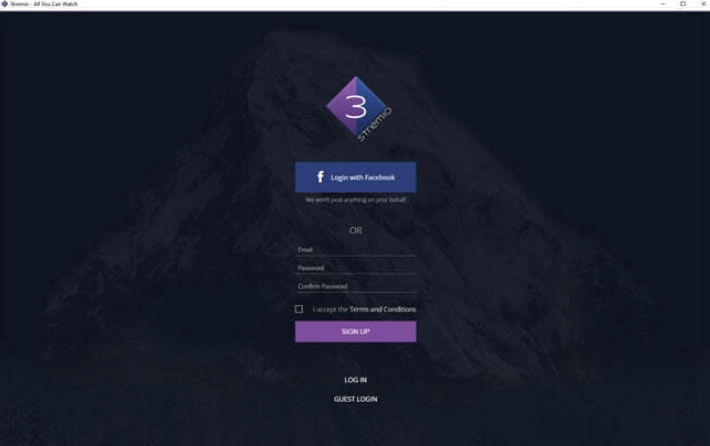 Stremio is another best media server software that you can try to stream series,  movies, and other content. You may view the newest episodes and movies on Stremio for the finest streaming experience. Users have far more complete control over the many videos in the library. This program is open-source, free to use, and includes excellent features that improve the whole experience.
Key Features of Stremio:
It is one of the top DLNA servers and makes it simple to organize your media files.
Stremio allows you to watch add-on-generated material.
Because it is open-source, the code created with this tool can be changed.
You can effortlessly watch video content thanks to the software.
Tablets, desktop computers, and smartphones can all use Stremio.
---
4. Server Emby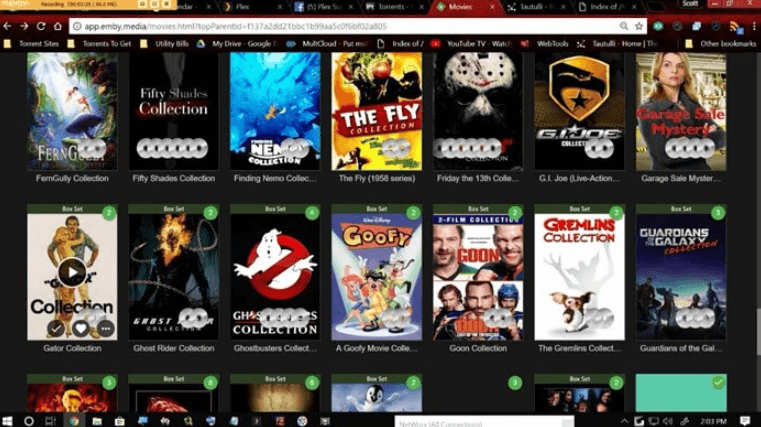 Emby offers a fantastic connection function that makes it easy for adjacent devices to join right away. You can also create parental controls for your children with this media server software. This program offers intelligent file organization along with notifications for new episodes and movies.
Key Features of Server Emby:
Offers the Emby Connect feature, which allows many devices in the range to be connected instantaneously at once.
Users can watch movies and television shows live, all thanks to the live TV feature.
Because it contains a Setup Wizard to install the application in a few clicks, this utility is simple to set up.
This tool offers a smart library function that explores and effectively maintains personal media.
Automated Organization, which manages the albums, making it simple to classify multimedia according to genre and tags.
Also Read: SolarMovie Alternative for Watch Movies Online
---
5. OSMC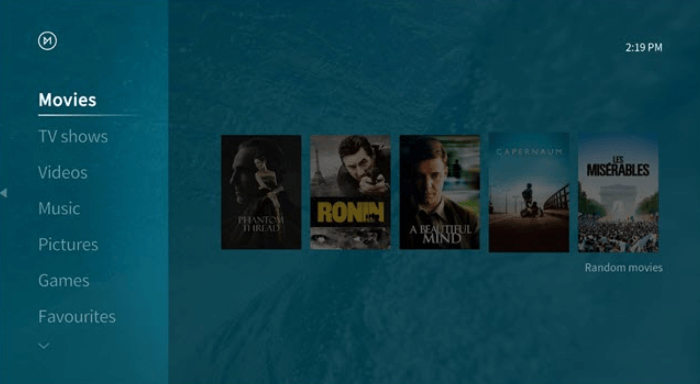 The best tool for improving a user's experience using media server software is OSMC. This program has a huge community that welcomes new developers to join and contribute practical working features. Users may effortlessly operate this program because of its remote management. You can effortlessly stream files to another device with high-quality streaming while using this application on your end.
Key Features of OSMC:
It has a user interface that is simple to use.
This software installs easily.
One of the top free media servers, it regularly releases software updates.
Any media files are manageable.
The tool processes faster compared to other media server software.
---
6. JellyFin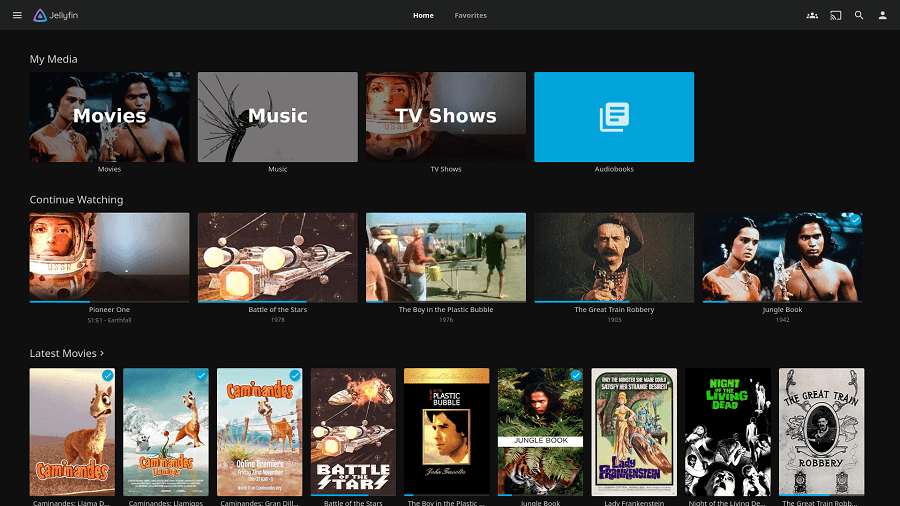 Users of Jellyfin are permitted to compile and watch multimedia files, including audio, video, and image files. Users can watch movies and listen to podcasts more effectively thanks to this free entertainment system. Also, users can watch live television while setting up automated recordings, which can make it simpler to view shows later. In sum, an ideal media server software that you can use.
Key Features of JellyFin:
Your TV shows can be gathered and arranged by season.
You can easily take pleasure in your music party thanks to it.
You might view live TV.
Your TV can be automatically recorded.
Media files can be safely stored.
---
7. Serviio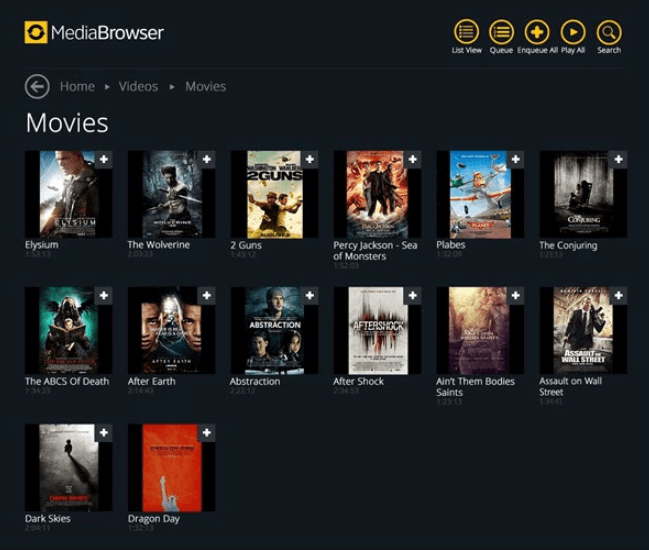 Last but not least, Serviio is compatible with so many operating systems, including Windows, Linux, Mac, and other NAS platforms, and it is accessible to a broad range of customers.
Based on the length and genre, this media server software divides videos and films into numerous categories. This tool is simple to incorporate into Trak. The application can access a variety of additional capabilities thanks to TV and Alexa Skills.
Key Features of Serviio:
With an Alexa device and voice commands, Serviio can be managed.
It provides an easy-to-use user interface.
RAW camera photos are supported by the application.
Video files can be categorized into films or television shows.
When you remove the media file, the media automatically updates.
The program is capable of handling video thumbnails, CD covers, DVD posters, etc.
Also Read: Best Putlocker Alternatives Sites To Stream Movies Free
---
Final Words
Users can stream the most recent shows and movies more easily thanks to media server software. Users of these programs can also record movies and television programs. Users of such applications can also record and playback high-quality multimedia files with ease.
We hope that at least one of the paid or free open-source media server programs for organizing and managing a movie library provided above was able to help you. If you have any questions, then ask the same in the comments. We will get back to you with appropriate responses in no time.
Harshita Sharma is a technical writer with quite a distinct understanding of the tech realm. She is a tech enthusiast who believes that tech knowledge should reach one and all and tries to convert the sketchy knowledge into the simplest possible form for making people understand the tech world better. When not playing with words, she loves to travel and explore new places. And, is a coffee & cricket connoisseur.
Subscribe to Our
Newsletter

and stay informed

Keep yourself updated with the latest technology and trends with TechPout.
Related Posts