8 Best LiveLeak Alternatives to Watch Videos In 2023

Check out the best LiveLeak alternatives in 2023 to try! Read on the entire article to know more. 
LiveLeak is a website that streams videos and functions in a manner similar to those of famous platforms such as YouTube. However, the major goal of LiveLeak is to offer its viewers real-life videos of significant historical events, such as politics, international affairs, and wars. The website promotes free speech as well as objective perspectives on controversial topics and invites users to share their thoughts.
However, in 2019, the platform was taken down for reasons that have never been seen before. You must really miss seeing the latest videos and photographs on LiveLeak, right? If that is the case, then we've some excellent information for you. You might choose to use one of the many other services available as an alternative to LiveLeak. Continue reading!
A List of 8 Best LiveLeak Alternatives in 2023
Our compiled list will be of assistance to you in the event that you are unclear about which LiveLeak alternatives to select. We have provided you with an assortment of LiveLeak alternatives, and all of them are up-to-date and functional. The fact that most of them do not need you to create an account is the best aspect of them. Now, without further ado, let's get started!
1. The D-Tube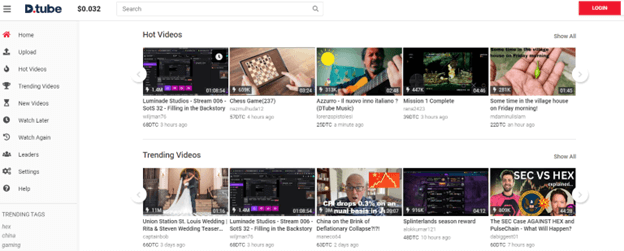 Simply by looking at the name, you can tell that it is quite similar to YouTube. D Tube is another video-sharing website that has found success by adopting the aesthetic style of YouTube. The primary display of D Tube may show adult-oriented material, which sets it apart from other video-sharing websites. In addition to this, it does not suffer from any limitations of any kind. D Tube, one of the most well-known and reputable websites that are comparable to Liveleak and requires users to login in order to see videos, is now flooded with an abundance of stunning films.
The fact that D Tube operates as a decentralized platform is the feature that stands out the most about it. Most notably, D Tube operates on the Steem blockchain and awards rewards in the form of bitcoin. The use of cryptocurrencies is becoming more widespread at the present time. A stride in the right direction toward the future!
Also Read: Putlocker Alternatives
---
2. The EngageMedia

EngageMedia is a website run by a non-profit organization that advocates for human rights and freedom of expression while also making an effort to impact change via the use of media and technology. This platform is an open alternative to Liveleak's video-sharing service, which it competes with. Years after it had initially been published, the website announced a relationship with Canadian TV. This contributed to the advancement of the application of social justice and democracy in media, which is something that continues to progress even now.
Before users may upload videos or distribute them, registration is necessary on this website, just as on other websites that share videos. In addition, EngageMedia content may be streamed on practically every device, including desktop PCs as well as mobile phones running Android and iOS.
---
3. ItemFix

The next website on the list is ItemFix.com. This LiveLeak competitor is a platform for sharing videos that were developed specifically for video enthusiasts. There is an option to read the website in English. On this website, you have the ability to watch content like videos, submit content, and distribute content using this platform.
The majority of videos are about random activities that individuals perform and issues that occur inside the home. The website is easy to navigate and straightforward to comprehend in its entirety. It is speedy, and the navigation is satisfactory in terms of how soon each video loads.
Also Read: Best KissAnime Alternatives
---
4. Xfinity Video

It is another best LiveLeak alternative that you might consider using. Because they are not hosted on any other platforms, the videos that are shown on this website can only be found here. For example, Xfinity Video is the finest site to visit if you want to view anything like a vicious puppy, Got Talent, or Howard Stern kissing Matt Lauer.
This is a great website like LiveLeak and has a wide variety of films, many of which are shockingly graphic and original. Access to Xfinity Video is accessible not just on desktop computers but also on mobile devices. In addition, there is no cost associated with using the platform.
---
5. Veoh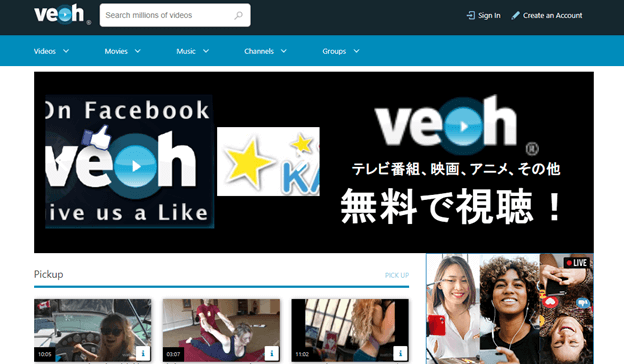 Take a look at Veoh if you're looking for a website that offers a wide variety of engaging and high-quality videos. This LiveLeak alternative offers a greater variety of topics to retain your interest and keep you engaged. This website covers a wide range of genres, including scary stories, funny anime, thrilling adventures, and more.
In a manner comparable to YouTube, you may use your iPhone, iPad, or iPod to view streaming internet videos originating from the internet. At the moment, this alternative to LiveLeak is being accessed by thousands of individuals all around the globe.
---
6. AOL Video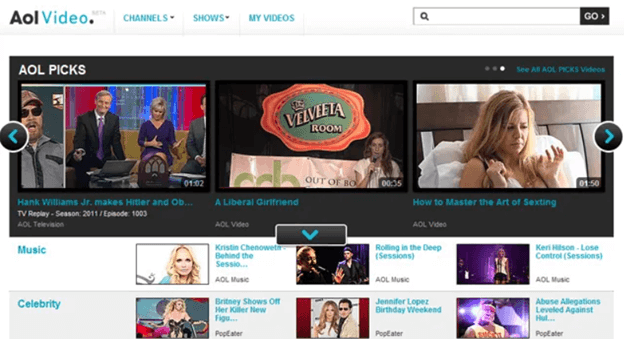 Are you looking for websites that, like Liveleak and YouTube, provide a large number of videos in one location? AOL Video is the best website out there. You do not need to register in order to view any of the videos available on AOL Video. This website, which is quite similar to LiveLeak, is another well-known platform for sharing movies due to its impressive set of features as well as its huge video collection. Additionally, you are able to view the older videos on this website. They don't only host their own videos on the internet; in addition to that, they host videos that come from other websites as well.
This puts the films in an order based on your tastes, and it gives you access to a broad variety of alternatives, such as My Queue and Explore Shows, among others. The films are arranged in a chronological and group fashion; movies that are important to one another and are similar are grouped together. Because of this functionality, users will have an easier time navigating this platform, which will hopefully lead them to visit the AOL video website more regularly.
---
7. my Vidster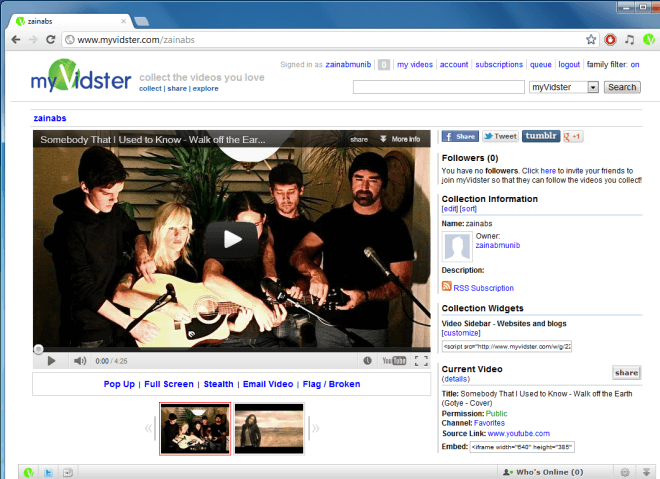 Last but not least, my Vidster is another best alternative to LiveLeak that you can consider. This alternative to Liveleak is a social video hosting and sharing website that gives users the ability to watch videos that other users have posted to the platform. It gives users the option to compile their own movies into a library and share that library with other people.
You also have the ability to view the video collections of other users. This website has garnered a lot of attention throughout the years because of the fact that it fosters a constructive atmosphere for streamers. Above all else, it serves as an excellent alternative to Liveleak mainly because of the large video library that it has.
---
8. BitChute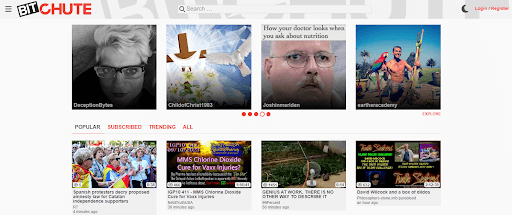 Last but not least, BitChute is our last pick for the best LiveLeak alternative to try in 2023. It is another well-known video streaming service. On BitChute, you'll be entertained for hours or perhaps longer with the high-quality content. There's everything in different categories incorporating animations, travel, music, politics, anime, sports, and more. Here you can enjoy good-quality videos and unlimited latest content. The interface is straightforward and quite easy to use. In order to access this LiveLeak alternative, you only need to register and sign in.
Also Read: Best and Free Netflix Alternatives
---
Closing Words
In summing up, LiveLeak was an innovative video-streaming service that offers visitors first-person footage of significant historical events as they happened in real-time. But, unfortunately, LiveLeak was shut down for some reason. So, to help you, we have shortlisted the above-mentioned 8 best LiveLeak alternatives to try in 2023. We hope you found the information helpful. Please let us know in the comments below if you have any suggestions or queries regarding the same.
For more tech-related information, you can subscribe to our Newsletter and follow us on social media.
Harshita Sharma is a technical writer with quite a distinct understanding of the tech realm. She is a tech enthusiast who believes that tech knowledge should reach one and all and tries to convert the sketchy knowledge into the simplest possible form for making people understand the tech world better. When not playing with words, she loves to travel and explore new places. And, is a coffee & cricket connoisseur.
Subscribe to Our
Newsletter

and stay informed

Keep yourself updated with the latest technology and trends with TechPout.
Related Posts