11 Best and Free Netflix Alternatives in 2023

Are you looking for a replacement of Netflix for an affordable dose of entertainment? If yes, look no further than this article sharing the best platforms to watch truly entertaining movies, shows, and original content for free/at a reasonable price.
From The Tinder Swindler to The Weekend Away, Netflix hosts many originals and other shows to keep you entertained. However, as all good things come for a price (sometimes heavy), Netflix also charges a hefty price for the entertainment it provides. Hence, a huge chunk of binge-watchers has already shifted to the best Netflix alternatives, offering top-notch movies/shows at a much lower price.
You may also read this article to the very end to know the best Netflix alternatives you may consider for your daily dose of entertainment.
Now, let us grab that popcorn bag and get ready to be couch potato as we explore the best alternatives to Netflix in the next section.
Top Netflix Alternatives Available Currently
Below we share a handpicked selection of the best alternatives to Netflix for all binge-watchers out there.
1. Pluto TV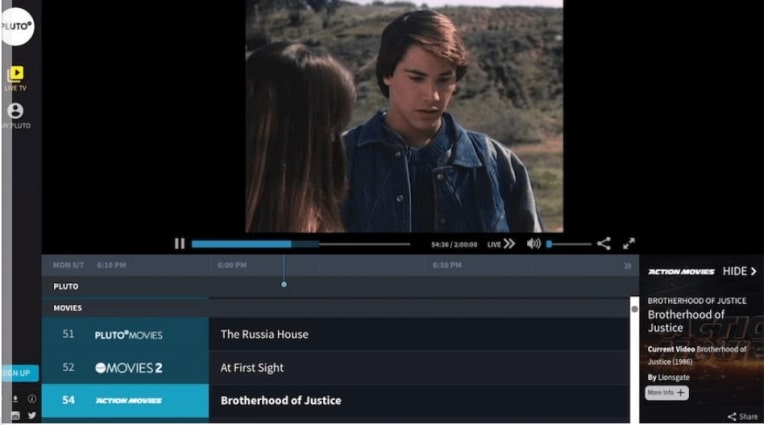 Supported Countries: Australia, US, the UK, Europe, and Canada
Price: Free (with ads)
Let us begin our quest for the best free Netflix alternatives by exploring Pluto TV. If you can bear a few ads (most free streaming services show advertisements as they are their primary source of revenue), you may like Pluto TV for its numerous TV channels and on-demand movies.
Some highly-rated movies are available on Pluto TV, including the Star Trek series, your zorro, Mission Impossibles, and much more.
Apart from a plethora of movies and TV shows, viewers particularly love Pluto TV for its no registration requirements and browser support. However, it may not be available in some regions outside the US.
Pros
Availability of 250+ channels
Movies and TV shows in a lot of genres
Similar UI on both mobile and web
Completely free alternative to Netflix
Cons
No search functionality
Ads may annoy some users
An account needed for a customized experience
Live TV stream cannot be saved
What to Watch on Pluto TV
Pluto TV is among the best free apps like Netflix to watch CSI channel, James Bond 007 channel, NFL channel, The Big Short, Wolf of Wall Street, Almost Famous, and a lot of other free shows and channels.
Also Read: SolarMovie Alternative
---
2. Vudu
Supported Countries: Mexico and The US
Price: Free (with ads), rent and buy option available
Taking the list of the best Netflix substitutes further, let us look at Vudu. Originally a movie rental platform, it offers over 5000 titles free of charge.
Talking about the kind of movies available on Vudu, here you can find timeless classics like Troy, All Is Lost, Transformers, and many other titles. The best thing about this service is that it offers a good collection of family movies and old gems.
However, it may not be a perfect choice if you are only interested in viewing the latest releases, it does not have many of them.
Pros
Custom playlist creation
Parental lock
Simple UI
Not many ads
Cons
A free Walmart or Vudu account needed
Problematic casting from mobile to smart TV
Limited critically acclaimed movies or original content
What to Watch on Vudu
Vudu is one of the best apps like Netflix but free to watch All is Lost, A Funeral, Fifty Shades of Grey, Night of the Living Dead, Transformers, Grounded for Life, Highlander, The Prestige, and a lot of other interesting shows and movies.
---
3. Crackle
Supported Country: Canada, Australia, USA, and 18 Latin American countries
Price: Free (with ads)
Partly a Sony Pictures Television service, Crackle offers a wide selection of movies, series, and original content you can enjoy in your leisure time. Here, you get over 150 full-length movies and 75 shows, including some cult classics.
We truly enjoyed watching Hell's Kitchen, The Cable Guy, and Bewitched on Crackle (there are many others to choose from if you do not like these). However, a 30-second advertisement before beginning a movie or show may be a turn-off for some viewers.
Pros
Quality content from Sony
No registration is needed to stream content
Mobile app casting to a smart TV
Only a few ads
Cons
Slow content loading when cast to a smart TV
The search tool shows only a few results
No full HD streams\
Limited content selection
What to Watch on Crackle
Crackle is a popular alternative to Netflix for shows such as Hell's Kitchen, The Cable Guy, Teenage Mutant Ninja Turtles, Starsky & Hutch, Sin City, Train to Busan, and much more.
Also Read: Best Putlocker Alternatives Sites To Stream Movies Free
---
4. Vimeo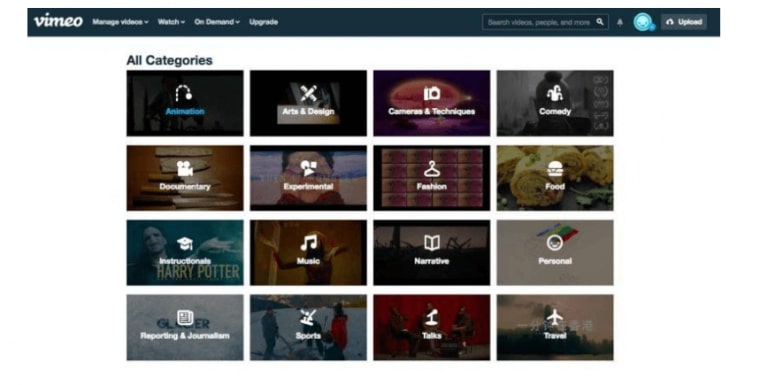 Supported Country: 150+ countries except China, Cambodia, Malaysia, Vietnam, Indonesia, China, Thailand, and a few other countries
Price: Free, $7 per month if you choose to subscribe
Here is yet another free replacement for Netflix with lots of original content to keep you hooked to your binge-watching seat. And if you choose to pay for the platform, you get an even better variety of original shows, stand-up comedy, and movies to watch.
However, if you wish to watch more blockbuster kinds of stuff or reside in China/Indonesia (it may be blocked there), you may not be very happy with Vimeo.
Pros
No ads
Customizable player
Ease of use
Cons
Customer support is not good
Problematic search
What to Watch on Vimeo
Vimeo is among the best Netflix alternative free sites for its original films, documentaries, and series such as Dark Skull, Kings of Nowhere, N!ai, the Story of a !Kung Woman, and Dadli.
---
5. Tubi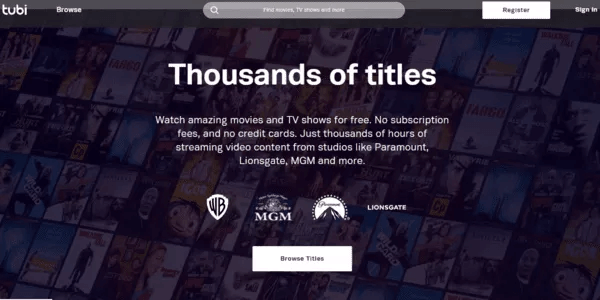 Supported Countries: US, Canada, India, Mexico, Australia, Japan, and New Zealand
Price: Free (with ads)
Next, Tubi is here to join the bandwagon of the top Netflix alternatives. Tubi offers a huge selection of movies. Moreover, the content is easily navigable, making your binge-watching sessions even more enjoyable.
However, some of you might miss original shows and dislike ads (you can choose not to watch an ad again if you don't like it).
Pros
A great option to search for desired content
Educational content for preschool-age children and babies
Mobile app casting to a smart TV
Simple UI
Cons
Too small closed captioning text
Requires setting up an account
Limited latest and mainstream content
Interrupting advertisements
What to Watch on Tubi
A lot of content such as Foxcatcher, Duck Dynasty, Kill Bill, The Terminator, 3rd Rock from the Sun, and much more is available on Tubi, making it one of the best free alternatives to Netflix.
---
6. Amazon Freevee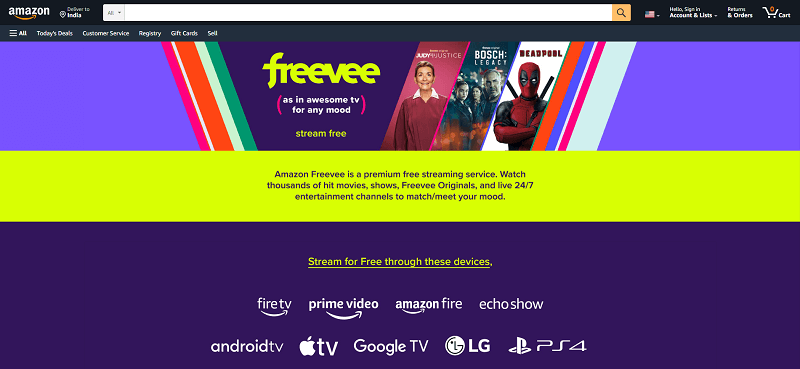 Supported Country: UK and the US
Price: Free (with ads)
Do you know about Amazon Prime? It is one of the best streaming services and a fierce Netflix competitor. Amazon Freevee is its free sibling with a lot of movies, shows, and series to choose from. Some of its notable titles include Big Fish, Midsomer Murders, and Starship Troopers.
We believe that you should give Amazon Freevee a fair chance if it is available in your region. And if it is unavailable, this list has many other good Netflix alternatives for you.
Pros
No subscription is required
Availability of shows and movies from mainstream studios
Lots of original content
Availability on multiple devices
Cons
Too many ads
Only a few notable shows
Small original content menu
What to Watch on Amazon Freevee
Amazon Freevee, i.e., one of the best free Netflix alternatives apps to watch a variety of movies, shows, and original content such as All in the Family, Deal or No Deal, News of the World, Two for the Money, Judy Justice, Moment of Truth, and more.
---
7. Plex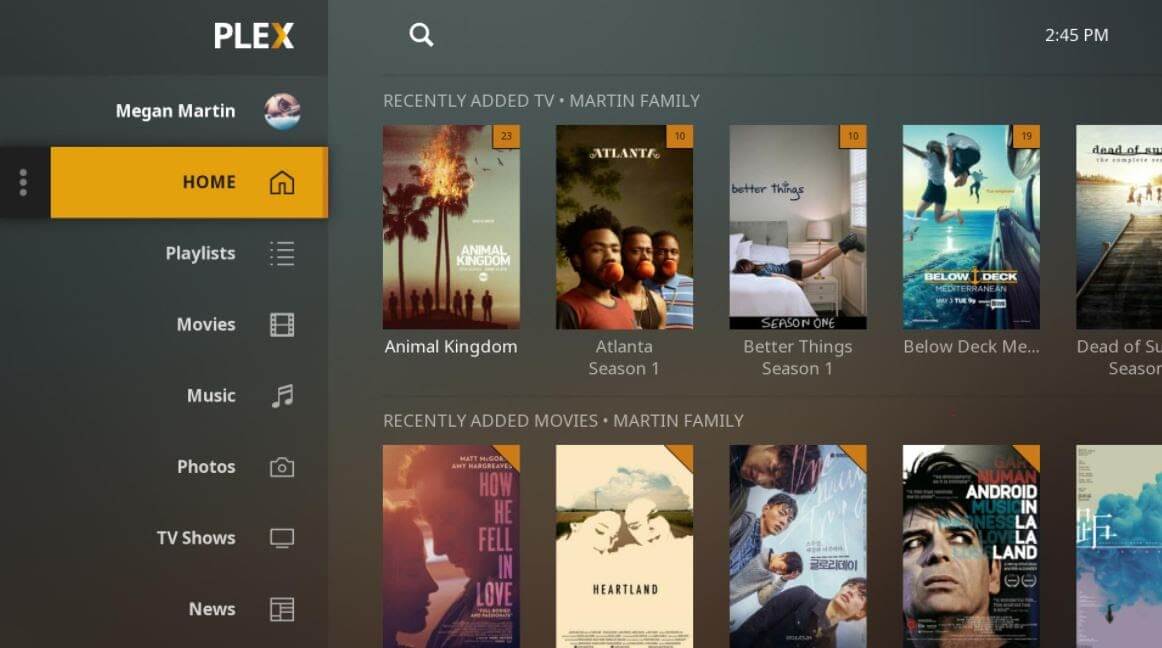 Supported Country: 220+ countries
Price: Free (with ads)
Now, comes Plex, another free Netflix alternative for PC with parental controls so your child watches violence-less and age-appropriate content. And for the options available on Plex, well there are many of them.
Plex has a huge library of some really fascinating titles like Zodiac, Jungle Book, Minority Report, and a lot of other movies, shows, and documentaries. However, Plex may not suit your liking if you are not ad-friendly or reside outside the US (content availability is limited for non-US viewers).
Pros
Well-designed and friendly UI
Availability of parental controls
50,000+ free titles
Cons
Lack of mainstream shows and movies
Some users may not like the ads
Non-availability of original content
What to Watch on Plex
You can find a lot of content to watch on this one of the best free but similar apps to Netflix, such as Wheels on Meals, Minority Report, Jungle Book, and much more.
Also Read: Best Streaming Apps for Movies
---
8. Roku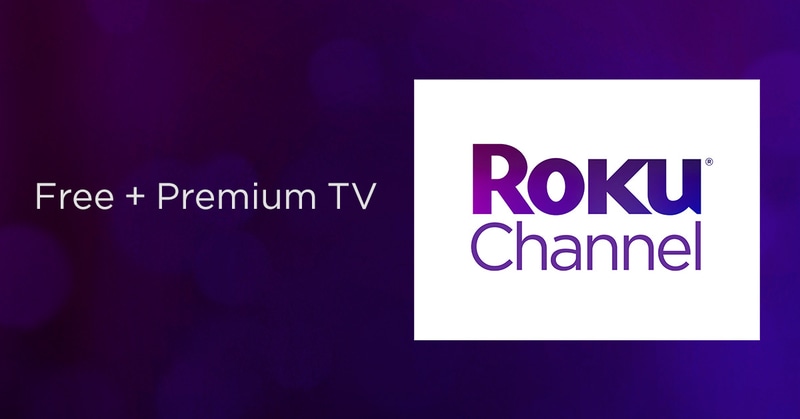 Supported Country: Mexico, The US, and UK
Price: Free (with ads)
Launched in 2017, Roku delights you with over 40000 titles. It brings some of the best viewing options like Teen Wolf for free and you can always subscribe to the paid version for more premium content.
Moreover, Roku also comes with music videos, making it different from other apps similar to Netflix. However, you have many other better options on this list if you are someone outside the US.
Pros
Availability of well-known HBO titles
You can watch live news
Cons
Some users may find ads annoying
What to Watch on Roku
Roku channel, i.e., one of the best free but Netflix-like websites, has a lot of movies and shows for you to watch, such as The Crowded Room, Happy Valley, The Neighborhood, Heartland, etc.
---
9. Amazon Prime Video

Supported Country: Availability in 200+ countries other than Iran, Mainland China, North Korea, and Syria
Price: $8.99 per month/$14.99/year post 30 days free trial
When the talk is about Netflix alternatives, skipping Amazon Prime Video is not an option. Though not free, you can try it without any charges for 30 days. Post the trial period expired, you need to pay a justifiable fee starting from $14.99 per month (the charges depend upon the plan you choose, but are much lower than Netflix).
Along with a great selection of movies and shows, it also offers many binge-worthy originals like The Wheel of Time, The Marvelous Mrs. Maisel, and a lot more. The cherry on top of the cake is you get all the entertainment without any commercials.
Pros
200+ originals
HDR and 4K streaming
Availability of offline content download
Comes bundled with an Amazon Prime subscription
Rent and buy options available
Cons
A bit confusing menu
Latest episodes unavailable immediately after their release
What to Watch on Amazon Prime Video
Amazon Prime Video has massive content for you to watch, such as The Boys, The Grand Tour, A Very English Scandal, Borat, The Man In The High Castle, Good Omens, among others.
---
10. Hulu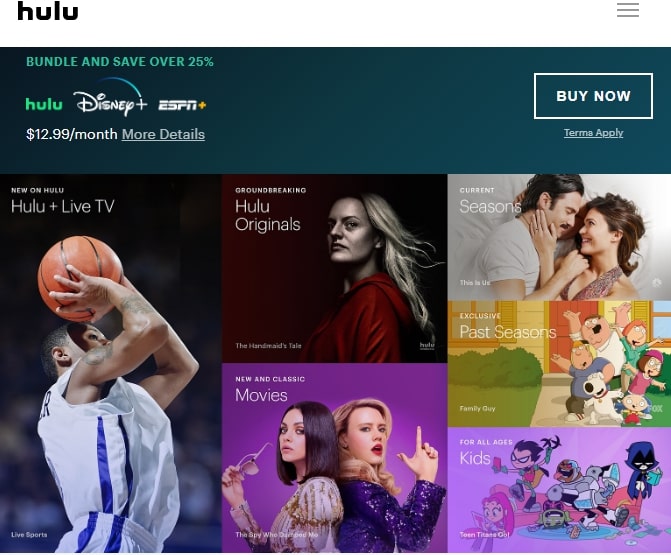 Supported Country: US
Price: 30 days free trial, $6.99 per month after the trial ends
Last but certainly not least, we have Hulu as one of the best alternatives to Netflix. Only available in the United States and Japan, Hulu offers movies and shows from all time ranges and genres. Some of these include The Waterboy and The Gemini Man. There are even a lot of originals to keep you entertained.
However, Hulu may not be the best selection for you if offline viewing and no add-ons in the subscription price are your top priorities.
Pros
Availability of original content and popular show
Lets you watch Disney+, live TV, and ESPN+
Massive content library
Latest shows available immediately after their release
Cons
Not-so-great navigation menus
The base plan has ads
What to Watch on Hulu
There is no end to the content you can watch on Hulu. Some shows and movies that make it one of the best free Netflix alternative apps include Parasite, Palm Springs, Bob's Burgers, ER, Seinfeld, and The Mindy Project.
---
11. YouTube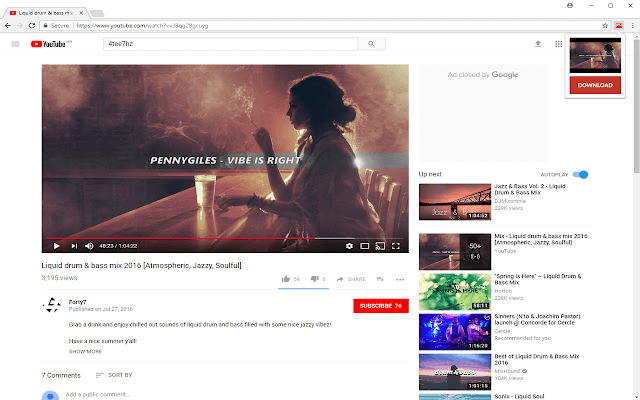 Supported Country: Available all over the world, except North Korea, China, Sudan, Iran, and Turkmenistan
Price: Free (with ads)
Another best and free Netflix alternative is YouTube. The platform is popular for its huge library of video content online. It has music videos, movies, original TV series, and much more. However, to unlock it all you might need to upgrade to YouTube Premium. Unlock millions of videos, shows, game streams, and a lot of other content on YouTube.
Most of the content is available for Free. However, the live TV channels of various networks including FOX, PBS, ABC, BBC, etc are available but only in the Paid version. Millions of creators post about their daily life, and other content on YouTube as it is the biggest ad supported platform for streaming.
Also Read: Best KissAnime Alternatives
---
Concluding the Best Netflix Alternatives
Through this article, we brought to the fore some of the top alternatives to Netflix with top-class entertainment for free or at a much lesser price. You may select any service from the ones listed above to go on a binge-watching spree.
However, you may write us in the comments section if you think the above list misses out on a great Netflix substitute. And we are always open to suggestions, you may use the comment box to share your views about this article.
Niharika is a passionate soul who finds immense satisfaction in putting all her thoughts in writing. Being a technology enthusiast, she loves learning new things about tech and making everyone technologically literate through her articles. When not composing tech articles, you can find her bringing characters to life in her fictional stories, reading something intriguing, or spending time with her near and dear ones.
Subscribe to Our
Newsletter

and stay informed

Keep yourself updated with the latest technology and trends with TechPout.
Related Posts