5 Best Equalizer Extensions for Chrome in 2023
Published Date :
Jan 11, 2023

Are you looking for the best Chrome equalizer extension? If yes, then you have come to the right place. In this write-up, we will explain the 5 most deserving audio equalizer software that you can consider. Continue reading! 
The basic definition of Equalization can be adjusting balance amongst different frequency components. Previously, Equalization required complex and large equalizers. But with the development of technology, the process can be simplified by using simple extensions for audio equalizers. These Equalizer Extensions not only balance frequency components but also optimize the overall sound output.
If you are in search of the best equalizer extensions, you are on the right page. Our guide below focuses on some of the best Equalizer extensions for Chrome that can be used in 2023. So without any further delay let's begin.
A List of 5 Best Equalizer Extensions for Google Chrome
In this section, we are going to put together 5 potential Chrome equalizer extensions that you can use in order to improve the sound experience on your PC. Without any further hustle, check out them below:
1. Audio EQ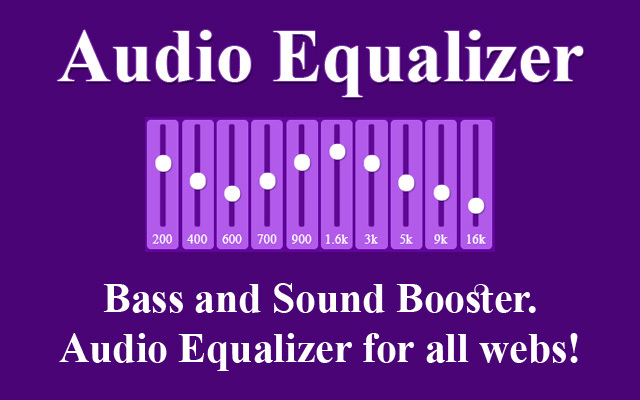 Audio EQ needs no introduction. It is one of the best equalizer extensions for Chrome available in the market. Audio EQ's user-friendly interface and intelligent functionalities outshine its counterparts. Moreover, the software works accurately and effectively on HTML5 websites.
With the help of this extension, you will be able to get more volume or sound than the volume you have heard before. Do note that the Audio EQ functions by controlling the HTML5 video and audio tags, which means, its effect will never affect the services or pages which utilize Flash or any other non-HTML5 technologies. 12-band parametric EQ, ease in toggling between mono and stereo, and 3x volume are the most exciting features of this free Chrome equalizer extension.
Also Read: Best Tips and Tricks for a Better Google Chrome Experience
---
2. Equalizer For Google Chrome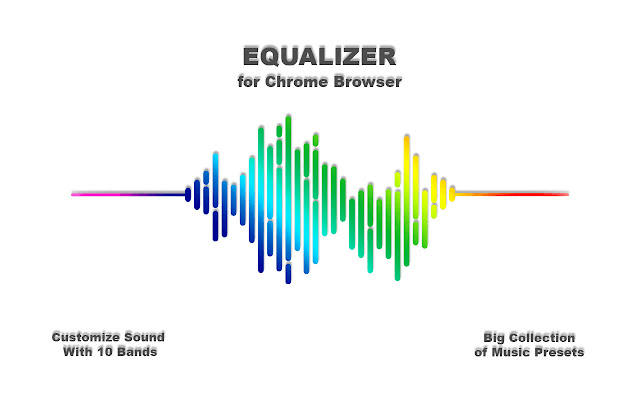 Here comes the second pick for the best audio sound equalizer for Windows and i.e., Equalizer For Google Chrome. It is renowned and the most deserving software that you can use to enhance the audio or sound quality on your smartphone or computer. To get started, you simply need to install it on your dedicated device. Once the installation is complete, the equalizer automatically displays on Google Chrome's extension board. No matter which source of audio/sound it is, the tool works well with every kind of audio file. With this tool, you can customize the sound with 10 bands and the utility also possesses a huge collection of music presets.
---
3. Ears: Bass Boost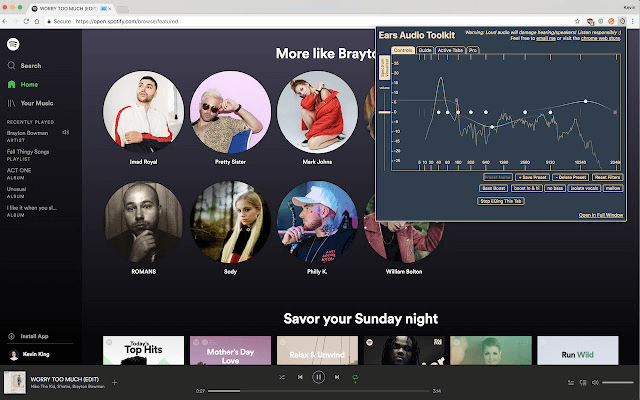 EQ any audio you find on the web or YouTube, or any other music streaming platforms in just a few minutes with this free equalizer extension for Chrome. Using this software, you can easily & quickly raise the volume, alter the audio/sound and enjoy the music according to your choices. Simply navigate to any site with audio, open Ears Bass Boost, then drag the dots to increase or lower/decrease the filters. It comes with a unique and special feature called Spectrum Visualizer that lets you see the audio and modifications in real-time. What's more, you can modify the EQ of numerous tabs simultaneously.
Also Read: Best Google Docs Offline Extension
---
4. Equalizer for Chrome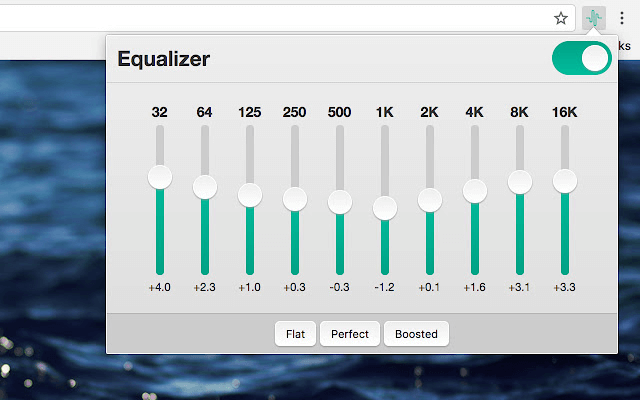 Equalizer is another best equalizer extension for Chrome available on the internet. Undoubtedly, it is an easy-to-use and handy software, especially for Google Chrome users. It provides you with the capability of controlling the sound of HTML5 video and audio with a 10-channel equalizer. However, it is worth noting that this extension will not work with websites that use Silverlight or Flash. Plus, the modified settings will only be applied to the current or single tab.
---
5. Sound Equalizer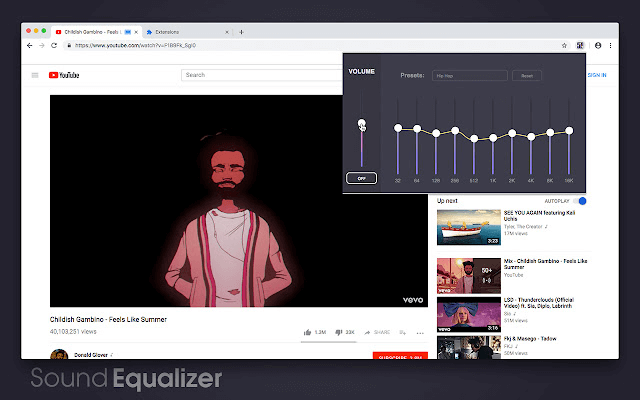 Last but not least, Sound Equalizer is yet another easy-to-use audio equalizer available with volume control and music genre presets. This free equalizer extension for Chrome enables you to enhance the sound quality so you can get more from listening to music and watching videos.
The extension includes a 10-band equalizer and audio filters to modify the frequency of the sound. It comes with a collection of 14 music genre presets and full audio volume control that lets you quickly set the volume level as per your preference. Not only that, but you can also create customized presets. This is one of the best Chrome equalizer extensions that you can try to increase the volume to 400% of the standard sound power.
Also Read: Best Google Chrome Extensions | Chrome Security Plugins
---
Closing Lines:
That was it. Hopefully, the aforementioned list of best equalizer extensions for Chrome will help you pick the best one for your device. Do let us know in the comments which one you would choose. Also, if you think we missed out on your favorite equalizer extension feel free to leave your suggestions below.
If you found our listicle guide helpful don't forget to subscribe to our blog. Also, for similar tech guides and updates don't forget to follow us on our Facebook, Twitter, Instagram, and Pinterest
channels.
Harshita Sharma is a technical writer with quite a distinct understanding of the tech realm. She is a tech enthusiast who believes that tech knowledge should reach one and all and tries to convert the sketchy knowledge into the simplest possible form for making people understand the tech world better. When not playing with words, she loves to travel and explore new places. And, is a coffee & cricket connoisseur.
Subscribe to Our
Newsletter

and stay informed

Keep yourself updated with the latest technology and trends with TechPout.
Related Posts