The term "artificial intelligence" (AI) has received a lot of attention in the recent weeks and months. The introduction of AI chatbots such as ChatGPT into the market has only served to further escalate the situation. However, artificial intelligence is not new since voice assistants such as Siri have been around for quite some time. In the same spirit, though, the majority of people will likely agree that Siri's digital brain does not contain a great deal of intelligence. But what if I told you that it is possible to mix the best of both worlds and make Siri on your iPhone function with ChatGPT? Would you be interested? Although it may seem hard, it's really rather simple to do. Continue reading as we walk you through setting up Siri to work with ChatGPT on your iPhone.
The usage of ChatGPT with the Siri speech assistant on an iPhone is a straightforward operation in and of itself. However, it does have some prerequisites and connections that you need, so be sure that you have all of them before moving through with the process.
Prerequisites for Using ChatGPT with Siri 
1. Create a Shortcut for Siri to Use ChatGPT
The integration of ChatGPT with Siri is accomplished via the use of a convenient shortcut that can be executed on your iPhone. As a consequence of this, it is essential to download the Siri shortcut. This handy little keyboard shortcut, which goes by the name Siri Pro, comes courtesy of YouTube user Tim Harris. Even though the shortcut is now titled Siri Pro, you are free to change it to whatever else you choose at any time. Download the Siri Pro shortcut, but do not launch it just now. This will get you started. Continue reading when the download is complete.
2. The API Key for ChatGPT
You will need to make use of ChatGPT's Application Programming Interface (API) in order for Siri to function properly on your iPhone. You will be able to get the API key for ChatGPT by logging into your OpenAI account. You may get it by going to the OpenAI API keys page and logging in to your account there. In this area, you will find an option that says "Create new secret key." Simply clicking on it will cause Siri Pro to produce an API key for you to utilize.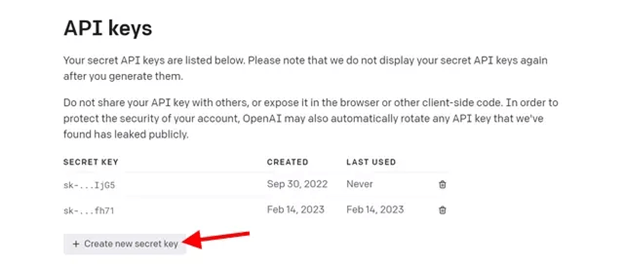 After that, you should copy OpenAI API key. Now keep in mind that after you have copied key and closed the pop-up window, you will no longer be able to duplicate the same API again. So store it someplace secure.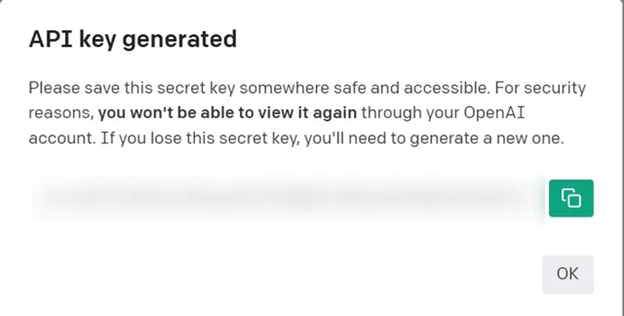 Additionally, you can create the API key on the iPhone by opening this page and copying it on the clipboard. Visit the aforementioned site after first creating an account for yourself on OpenAI.
---
Instructions for Use ChatGPT with Siri on iPhone
After you have obtained a copy of the API key and have downloaded the Siri Pro shortcut, it is time to put Siri shortcut to bring it into action:
Launch Shortcuts to use the installed shortcut app for Siri Pro.

Siri Pro keyboard shortcut is located in this area. To access the settings for the shortcut, tap on the icon ellipsis, which looks like three dots. Please take note that we have renamed Siri shortcut on our iPhone from Siri Pro to Siri Bro.

Here you can find the notification that reads "Insert ChatGPT API Key here" below second box that has the title "Text." Here is where you should paste the API key that you copied before, and then touch the "Done" button in the upper right corner.

And that's it for your part. Siri on this specific Apple iPhone now supports ChatGPT thanks to the app's integration. You may activate the shortcut in one of two ways: either by clicking Siri Pro inside your Shortcut app or by calling out Hey Siri command along with the name of the shortcut (ChatGPT, AI, or your own custom-renamed title). 
However, keep in mind that the quick cut may not always function depending on the amount of traffic that ChatGPT's server is experiencing or if it is completely down. On the other hand, in the vast majority of cases, I did not encounter any difficulties when using it.
---
Use ChatGPT with Siri: DONE
We wish you a good time playing and applying ChatGPT with your Siri on iPhone and hope you have a good time doing so. Check out some of these great things that are possible through ChatGPT so that you can get even more use out of it. 
Are you experiencing any issues when using Siri Pro? Leave your inquiries in comments section down below. Also, for similar Apple and Windows guides subscribe to our blog. We also share trending tech news and updates on our Social media channels Facebook, Instagram, Pinterest, and Twitter.
Akshara is an Engineer turned Technical Writer. She is a tech reader who aims to deliver the best of her knowledge to the readers without complicating it. If not writing you can find her in the kitchen, because no place serves the good tea.
Subscribe to Our
Newsletter

and stay informed

Keep yourself updated with the latest technology and trends with TechPout.
Related Posts