Dymo Labelwriter 450 Driver Download and Install for Windows 10, 11

Learn the most effective manual and automatic methods to download and update the latest Dymo Labelwriter 450 driver on Windows 10, 11, or other devices. 
It should come as no surprise that the DYMO LabelWriter printer has a number of benefits that its competitors lack. For instance, DYMO printers make use of a technology known as direct thermal printing, which produces high quality without the need for pricey printer ink or toner. Because of this, DYMO printers, and especially the DYMO LabelWriter 450 series, are extremely well-liked all around the world.
Nonetheless, consumers have recently voiced concerns that DYMO LabelWriter printers are inoperable on Windows 10 and Windows 11. To be more specific, it has been stated that the PC was unable to recognize the Dymo LabelWriter 450, making it impossible to print labels for customers.
The DYMO technical team advised that the out-of-date, missing, or even damaged driver for the DYMO label writer 450 printer is the primary solution. Fixing DYMO LabelWriter driver issues on Windows 10 is typically possible with the assistance of the following guide.
So without any further delay let's learn about the multiple alternatives available to install the latest D
Methods to Download and Update Dymo Labelwriter 450 Driver Windows 10, 11
The following segment of the article explains manual and automatic methods to install the latest Dymo Labelwriter 450 drivers. Go through them and choose a suitable alternative for your device.
Method 1: Dymo Labelwriter 450 Driver Download from Official Website
If you have the skills and time to download drivers manually this is the most reliable option. Use the official support page of the manufacturer to download the latest Dymo Labelwriter 450 drivers.
The latest drivers help in ensuring the best performance of your hardware. And hence manufacturers release these updates on their official webpage.
Here are the steps to be followed in order to download the latest Dymo Labelwriter 400 driver update on your Windows device.
Step 1: On your browser search for the official webpage of DYMO. Else, you can use the direct link Here.
Step 2: Click on the option Resources and Guides from the top and then expand Downloads & User Guides.

Step 3: From the displayed page, expand the category named The Latest Software & Drivers for all LabelWriters® and LabelManager®. Click on the Download button under Windows to download the respective driver.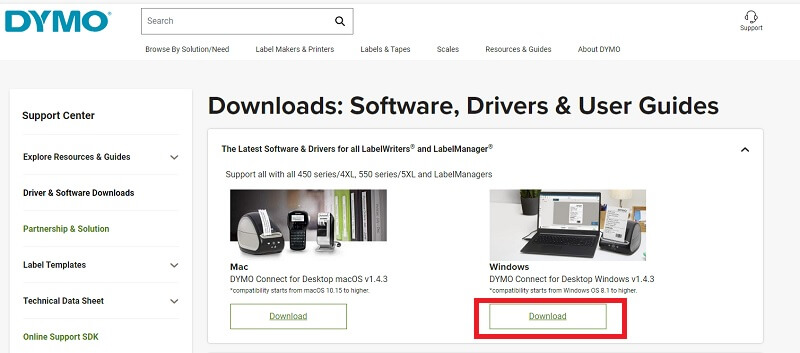 Step 4: When the download is complete, double-click and install the latest driver software with the help of the instructions that pop up on your screen.
Step 5: Restart to apply the updated drivers.
Although the drivers are 100% verified and reliable this method might not be the perfect fit if you are not willing to invest time and skills. For such users, we have also mentioned automatic methods for download and Dymo Labelwriter 400 driver installation.
Also Read: How to Update Drivers on Windows 11 [Easily]
---
Method 2: Dymo LabelWriter 450 Driver Download with Device Manager
One Microsoft utility i.e. Windows Device Manager can be a reliable source to get your DYMO Labelwriter 450 download.It also offers users to uninstall, roll back, and other features for all the system drivers.
Here are the steps you must follow to download Dymo Labelwriter 400 software download via Device Manager.
Step 1: Search and open Device Manager from the search bar.
Step 2: Navigate to the Printers or Print queues segment, and expand it.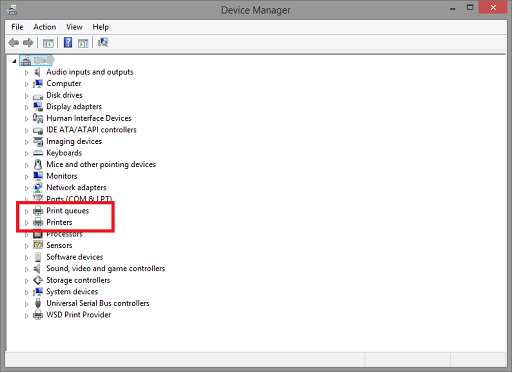 Step 3: Then use the right mouse button to choose "Update driver" for the DYMO LabelWriter 450 driver.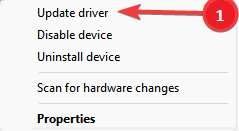 Step 4: In the following window, Select the option to search automatically for the most recent version of the driver software.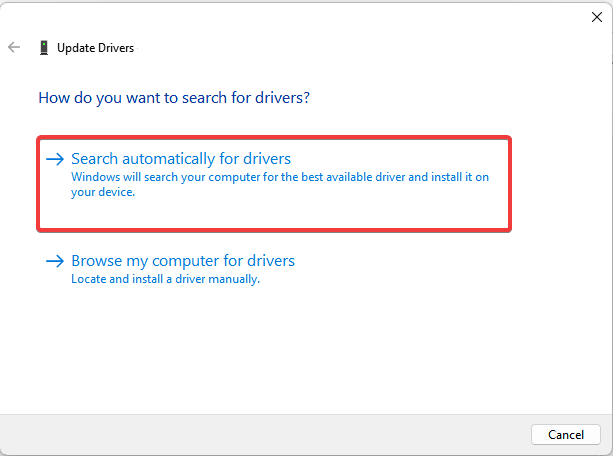 The popup that appears on the screen indicates that the Windows Device Manager automatically begins looking for updated DYMO Labelwriter 450 on Windows 11, 10, 8, and 7.
If this also sounds less convenient, move on to the next method which is a fully automatic way for Dymo Labelwriter 400 software download.
Also Read: How to Download and Install Brother Printer Drivers
---
Method 3: Use Bit Driver Updater for DYMO LabelWriter 400 Driver Update
Manually downloading, installing, and updating the drivers sounds like a lot of work to undertake. Therefore,  you can take a shortcut by utilizing automated and free driver updater software to complete the operation, such as Bit Driver Updater.
This program will conduct the downloading, installing, and upgrading of the drivers for you. With just one click, this software will download all of the necessary drivers for your computer.
In addition, it has a number of other capabilities, such as
Ability to back up and restore drivers,
Accelerate download speeds,
Backup and Restore
WHQL certified drivers
60 day money back guarantee
Here is a list of the actions that you need to do in order to utilize it correctly.
Step 1: Click on the download link that is provided below to get the Bit Driver Updater.

Step 2: Give the application permission to search your computer. Click on Scan Now.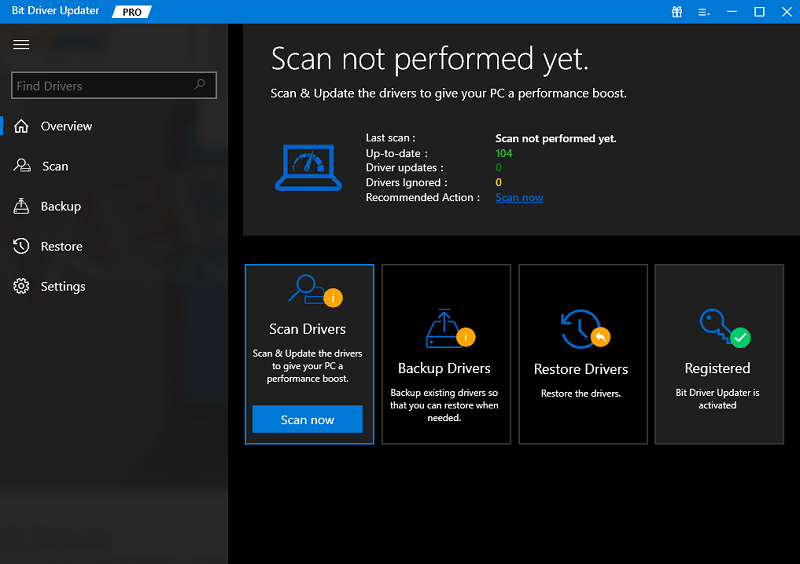 Step 3: When the results show a few seconds later, go to the driver that you want to update, and click on the Update Now button.
Step 4: If you pick Update All from the list, this will download all the pending driver updates.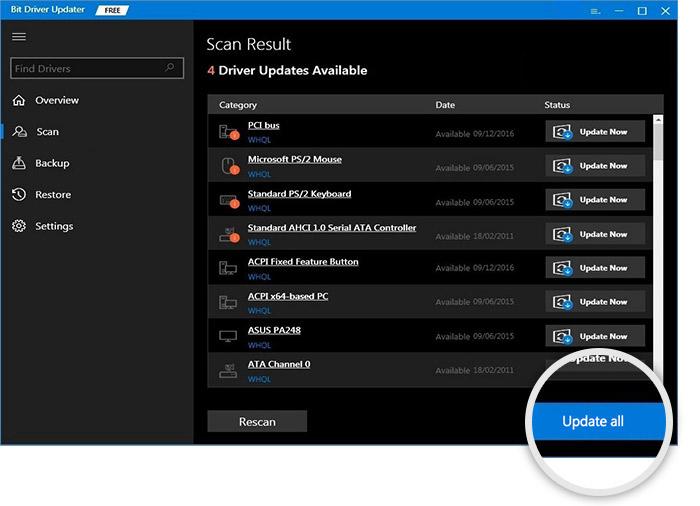 Note: This Update All option is available only for Pro version users of the tool. If you are using the Free version you must download one driver update at a time.
Step 5: Double-click and apply the steps for Dymo LabelWriter 400 driver installation. Restart your device once done.
That is how simple updates for drivers become via the Bit Driver Updater. Use the Pro version of the tool with a complete money-back guarantee to unlock the complete potential.
However, if you are not sure about downloading a third-party software use the following methods to download and update Dymo Labelwriter 450 driver for Windows 11/10.
Also Read: Printer Driver Downloads For Free on Windows 11, 10, 8, 7
---
Method 4: Dymo Labelwriter 450 Driver Download via Windows Update
If you are not sure about any of the above three methods, here's another possibility to update Dymo Labelwriter 400 driver Windows 10.
With every new release of Windows Update, many fixes and software updates are released. To identify and download these updates all your need to do apply the following set of instructions:
Step 1: Using your keyboard search for Settings App in the Search bar and click on Enter key to open it.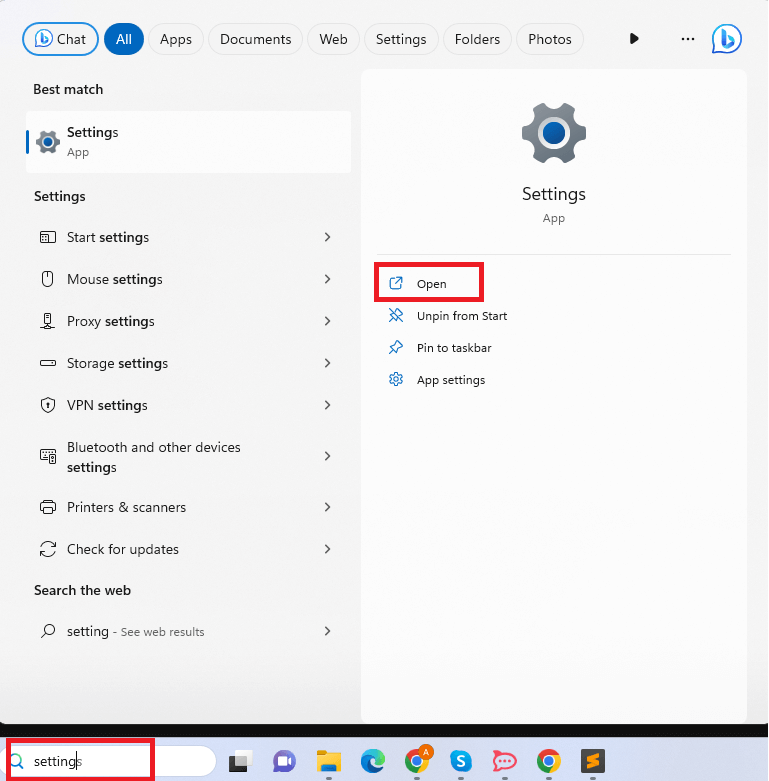 Step 2: Head to the Windows Update section present on the left panel of the Settings app.
Step 3: Now use the Check for Updates button. This will begin the search for pending updates and will download them automatically.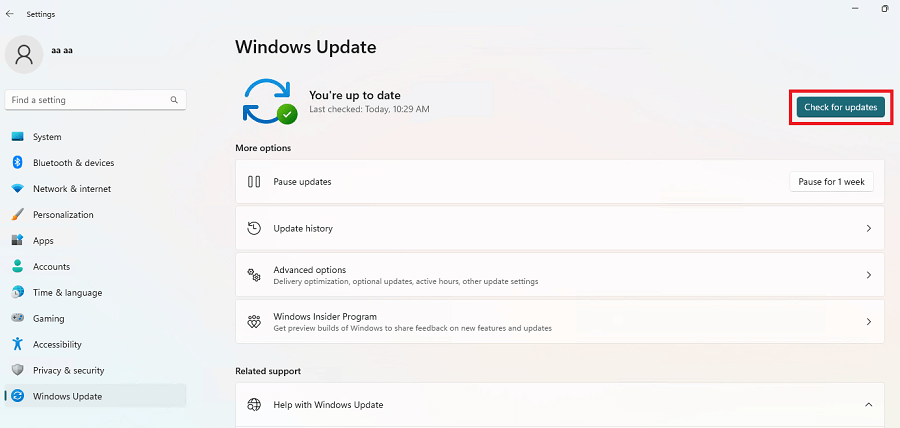 Step 4: As the download completes, Restart your system to apply them on your device.
And it's done. Dymo Labelwriter 450 driver update will be applied automatically. However, there is a possibility that Windows fails to recognize or identify driver updates. For such cases, you can rely on the above methods.
Also Read: Lexmark Printer Drivers Download & Update for Windows 11, 10, 8, 7
---
Dymo Labelwriter 450 Driver Download, Update: DONE
This brings us to the end of our guide on how to easily and quickly download Dymo Labelwriter 450 drivers. Hopefully, the above-mentioned methods helped you attain the most latest drivers for your device. However, we recommend using the Bit Driver Updater to download all the pending driver updates automatically with just one click.
If you have any doubts or questions please connect with us in the section of comments below. For more driver, troubleshooting, and listicle tech guides subscribe to our blog. Also, to never miss out on tech news and updates follow us on Facebook, Instagram, Twitter, or Pinterest.
Akshara is an Engineer turned Technical Writer. She is a tech reader who aims to deliver the best of her knowledge to the readers without complicating it. If not writing you can find her in the kitchen, because no place serves the good tea.
Subscribe to Our
Newsletter

and stay informed

Keep yourself updated with the latest technology and trends with TechPout.
Related Posts