7 Best Travel Booking Sites: Book Your Hotels, Flights & Travels
Published Date :
Aug 31, 2019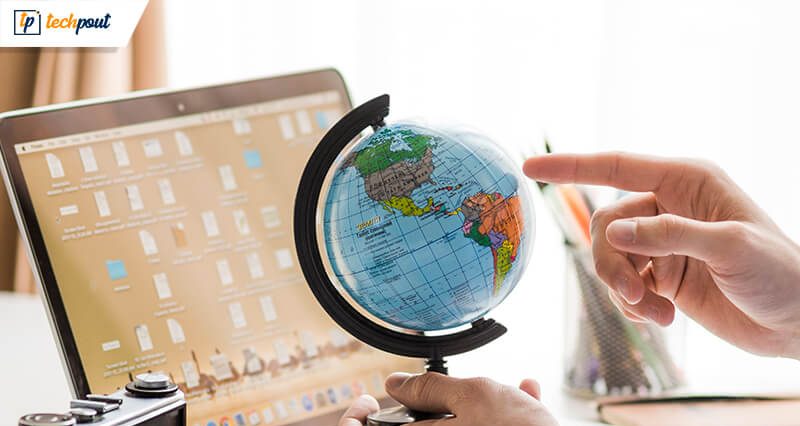 "The world is a book and those who do not travel read only one page."  – St. Augustine
Travelling makes us a better human being. And who doesn't love to travel? Right?
But there's only one big issue: Expenses. The high-priced hotels and flights ruin all our travel plans in just a blink of an eye. 
And that's why we have some great travel booking sites, all of which aim at giving us the best discounts and offers for our trips.
What are Some of the Best Travel Booking Sites?
Below-mentioned are the 7 best sites to book hotels, flights, and travel packages. Check them out:
1. Expedia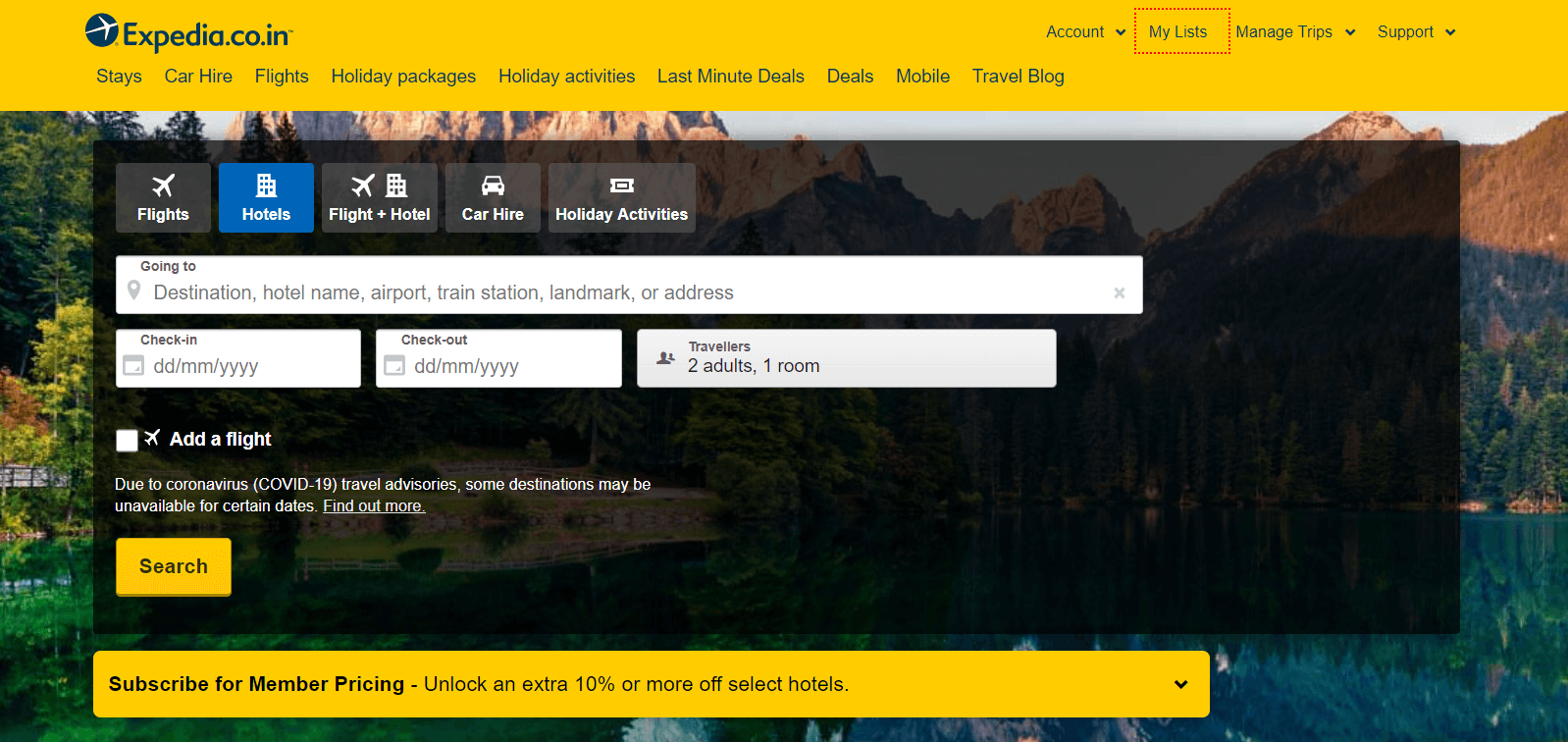 One of the best hotel booking sites (proven by millions of happy users), Expedia is a great place to compare airline and travel prices and get the best deals. 
It boasts a smooth and intuitive interface, has faster refreshes, and even possesses a comprehensive set of filters.
There's also a 'point' reward system called Expedia points. And if you are wondering how to use these Expedia points, then you shouldn't be worried about it. You just need to sign in to the portal, link your eligible Card to the Program, and that's it. You're ready to use your Expedia Membership Rewards points.
So go and get the best hotel deal, the cheapest flight booking, and the most beautiful vacation rentals, only on Expedia.
2. Kayak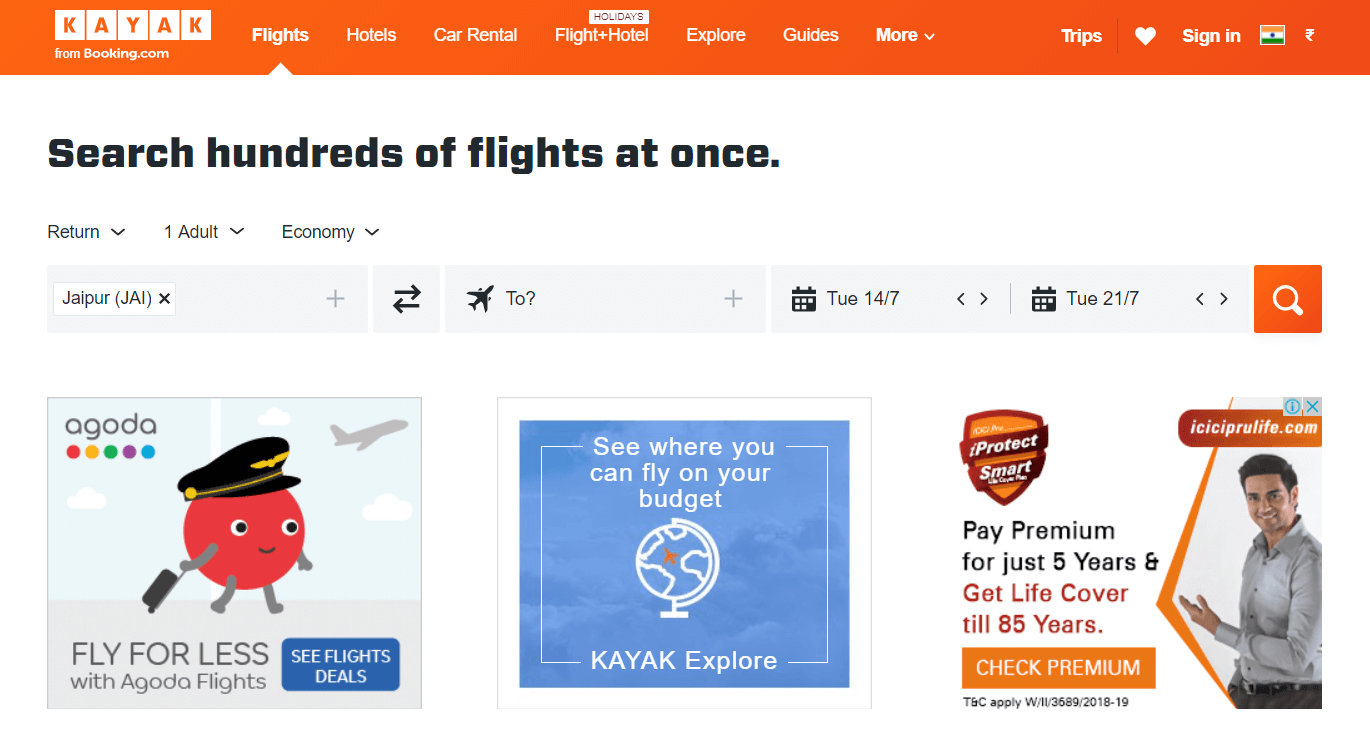 This surely is a one-stop search engine. You can instantly explore hundreds of travel sites in one go. Other than comparing airline prices, Kayak also offers the option to search hotel booking sites, car rentals, cruises, and even travel package deals. 
One of its greatest tools definitely has to be the ability to enter flexible dates so that you can view the price differences based on your travel day. That means you don't have to wait for the best deals, you can easily check them prior to your travels. 
Also, if you are also one of those people who hold out for the best offers, you can easily set an alert on Kayak, and it'll let you know when your chosen option is in your price range.
3. Tripadvisor
TripAdvisor displays some of the best hotel and travel deals from an array of sites. Its search tool, lets the user browse and go through a vast library of reviews as well as compare hotel prices simultaneously. That means you will have a seamless and effortless hotel booking for your travels.
The list of search results showcases the lowest price as well as the source of the price. That way you can know where your hotel booking is going to happen.
4. Agoda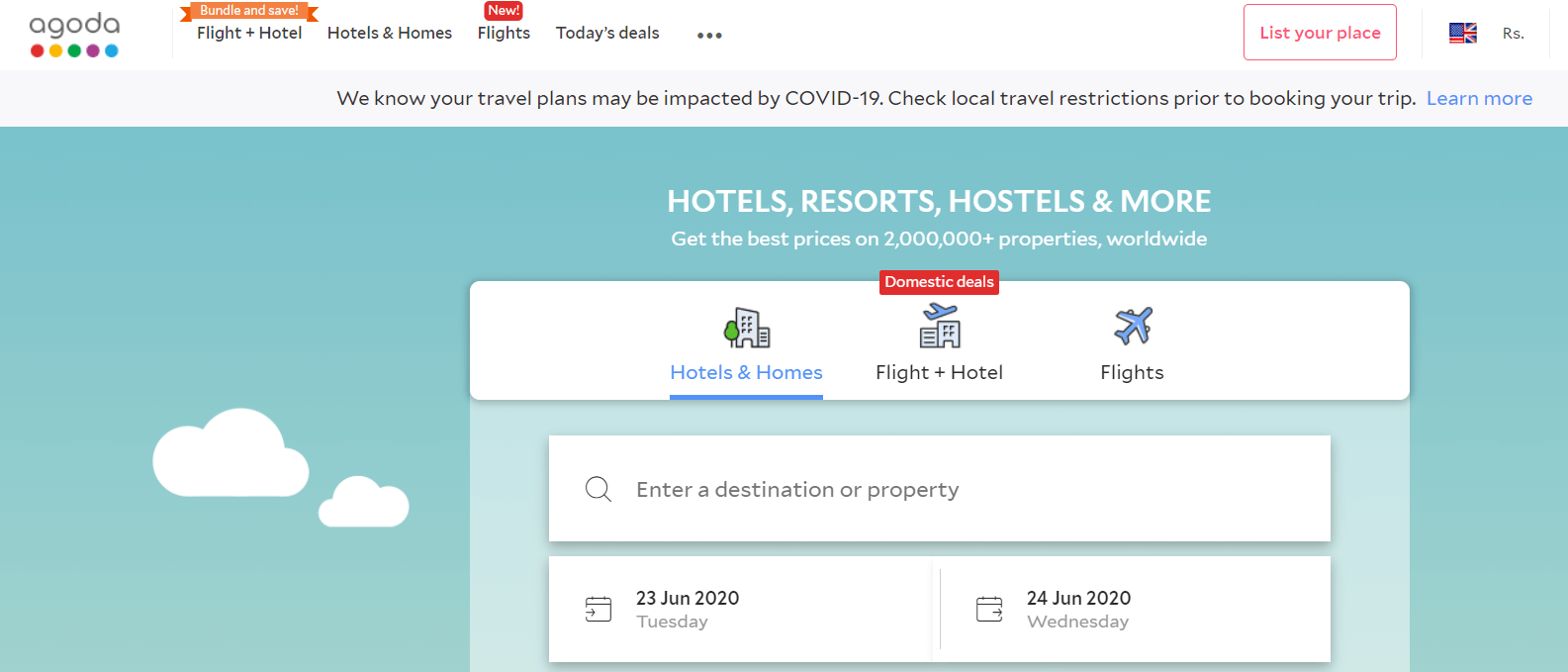 Now, who hasn't heard about and used Agoda before? 
Hands down, it's one of the most incredible and proficient hotel booking sites in the world. 
Even though Agoda had its consumer base in only Asia before, it has now set its foot in the US ground as well. That means booking hotels and flights in the USA wouldn't be much trouble anymore.
Agoda boasts a great selection of beautiful and budget-friendly places to stay. And there are even cases when they have the lowest prices on their portal as compared to the other hotel booking sites. 
So what are you waiting for? Use Agoda for your next travel.
5. Trivago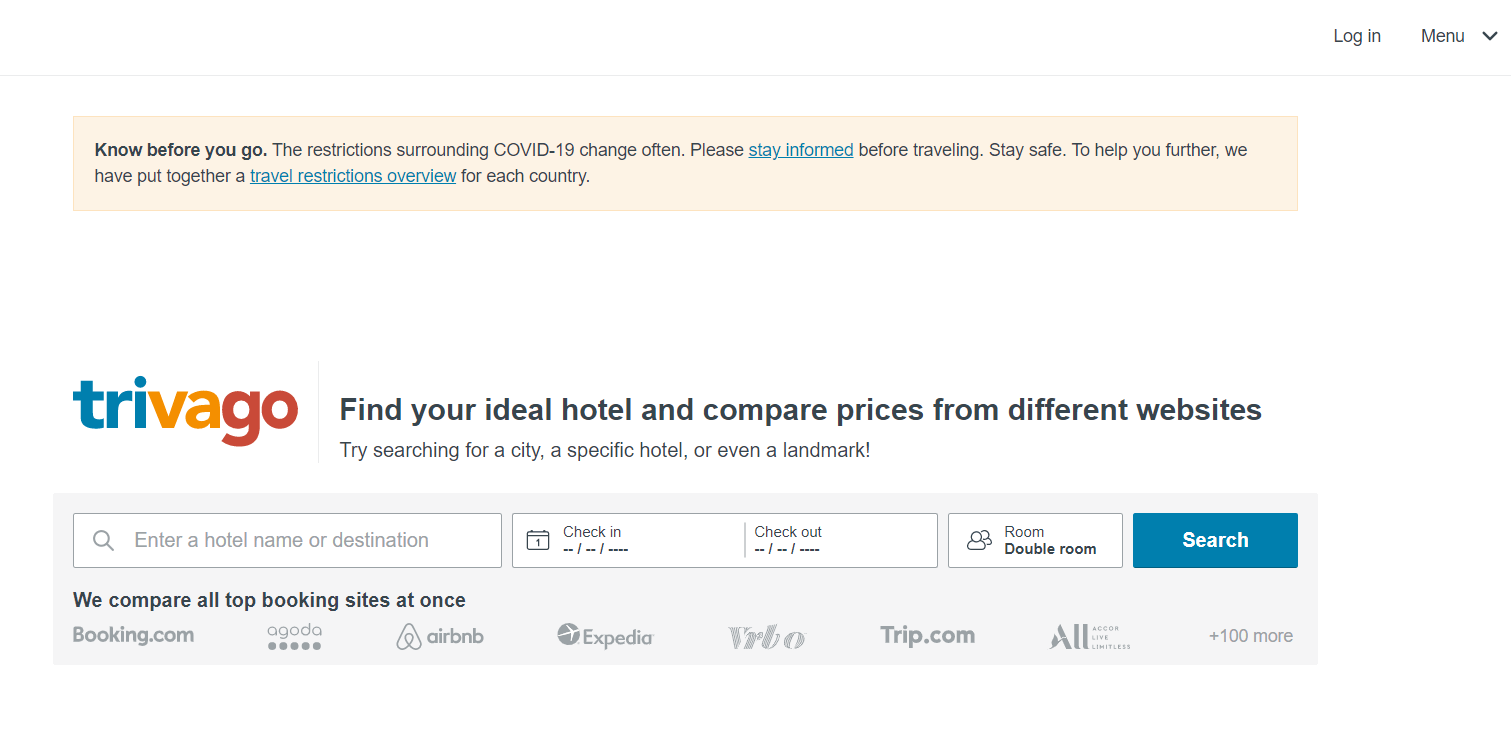 Trivago is literally everywhere. This metasearch hotel booking site offers many exclusive hotel deals and even finds listings that aren't available at other such sites. It lets you find and compare hotel prices, browse photos, and read reviews so that you find the best deal.
It is a known fact that Trivago's mix of hotel sites is extensive and strong, and sometimes you can come across a lot of lesser-known sites too (they offer the best deals!).
The motive of Trivago is that users always find ideal accommodations at the minimum price.
Although there is only one issue, when the traveler finds the best deal and proceeds for the booking, she/he would be directed to another website (chosen by the user her/himself). Which means Trivago won't be the one processing the bookings.
6. Travelocity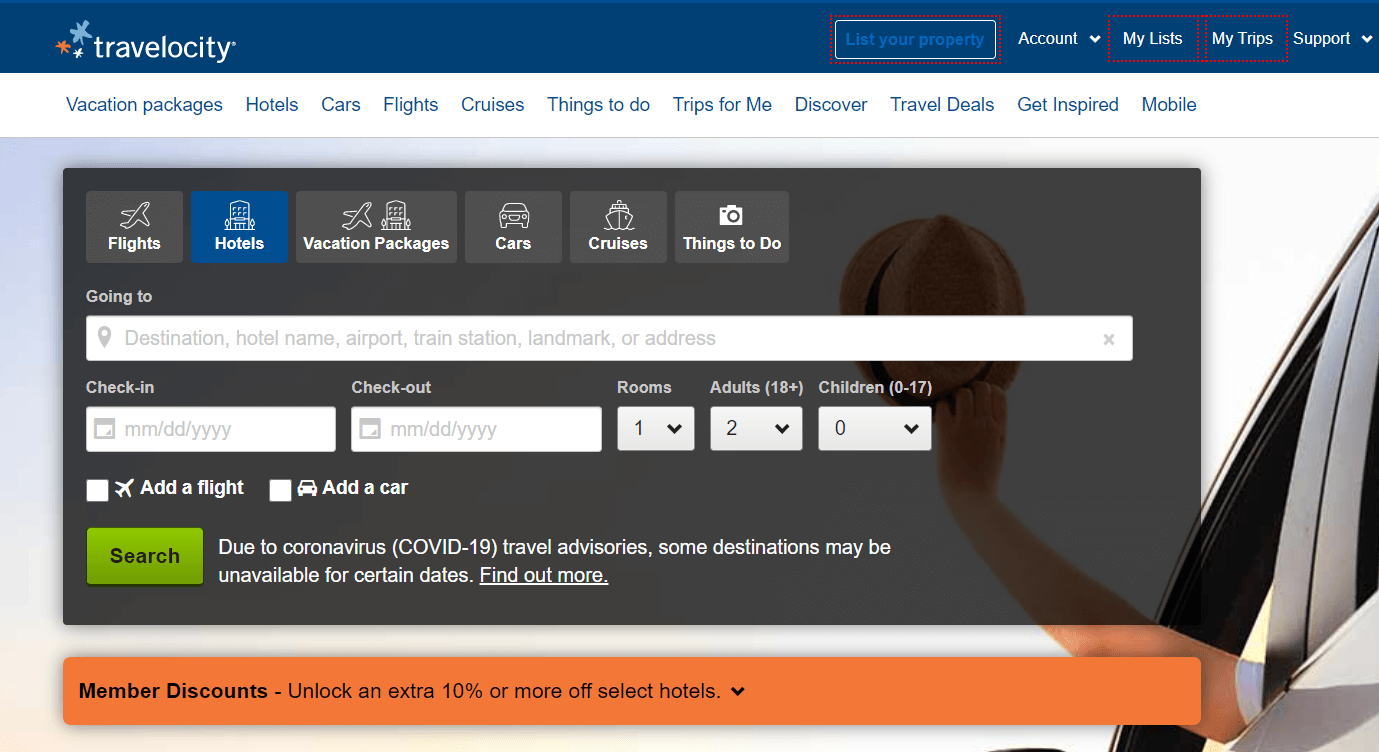 Travelocity is undoubtedly one of the best travel, hotel, and flight booking sites. It is an all-rounder and offers the chance to mix and match travel packages. You can book everything and anything very easily. 
With this, you can compare airline prices as well as check the reviews for various hotels while you are looking to book one amongst them. And if you have planned an extensive trip with multiple hotel stays, flights, and whatnot, Travelocity helps you go through each reservation in one place.
There's even a mobile app of this site, wherein if you sign up, you can receive notifications about amazing travel and hotel deals.
7. Priceline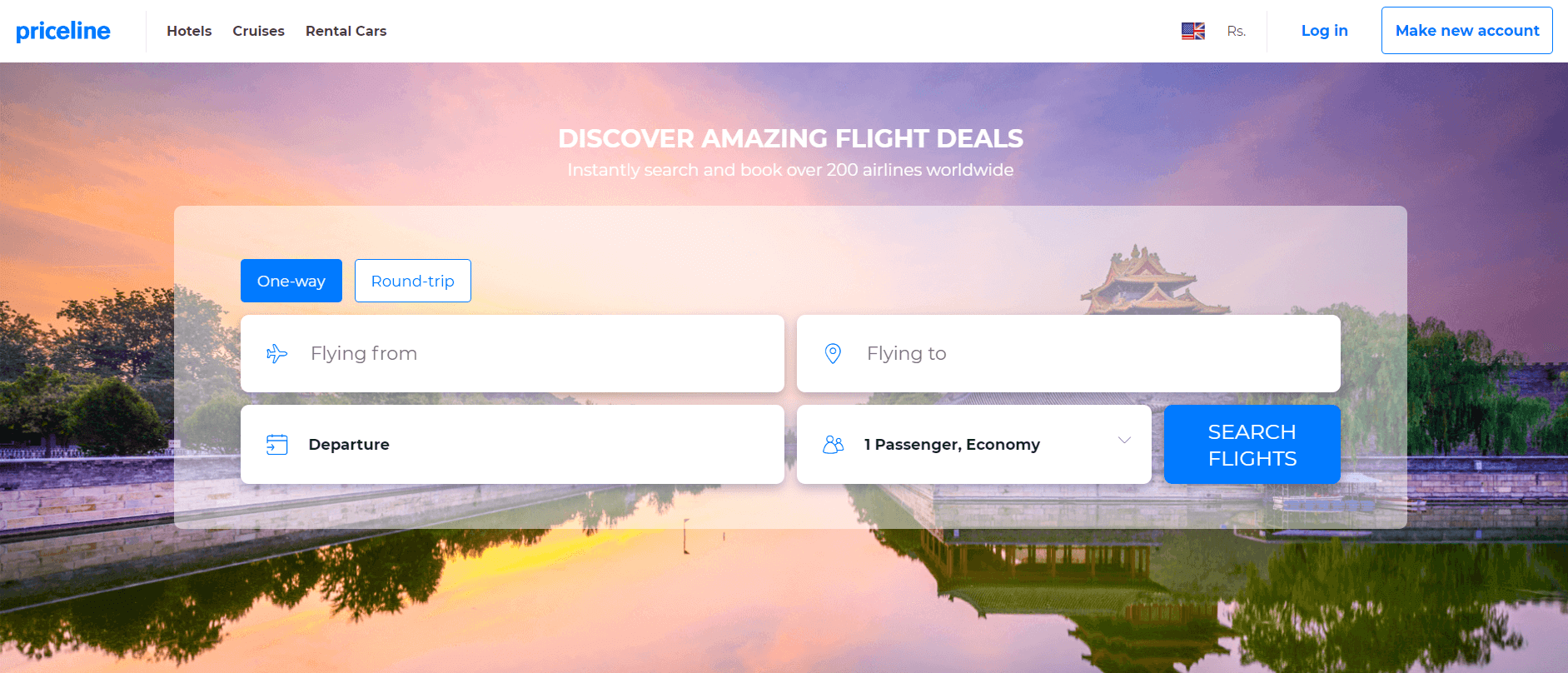 Priceline is indisputably one of the most flexible hotels booking sites to navigate and use. The design layout is highly visually appealing, so you are never bored or annoyed when using it.
The prices on Priceline are not much different than the other sites (not a surprise), but its major focus is on tourist-friendly and downtown areas. You also get a chance to get the cheapest flight bookings only through this portal.
Two of the major pluses of Priceline have always been these features: "Name Your Own Price" and "Express Deal". The former lets you enter a final hotel price you're able to pay, and that would be then accepted by the same hotel. While the latter offers you flash deals to gain significant savings.
But it lacks a rewards system that makes hotel booking experience even better. That's the only flaw people face with this website. 
And this is it. These are some of the best travel and hotel booking sites that assure incomparable deals and offers for your travels. So don't wait anymore, and choose one or more sites from this list for your next big adventure.
Diksha Lalwani is an aspiring content marketer and a self-declared bibliophile. An English honors graduate, she likes to keep up with the recent happenings around the world and form an opinion. Her interest in anything and everything tech made her follow the path into becoming a technical writer.
Subscribe to Our
Newsletter

and stay informed

Keep yourself updated with the latest technology and trends with TechPout.
Related Posts