5 Best Linux Distro for Windows Users in 2023

While Windows is stuck with the glitches in their recent releases many users are looking for Linux distros options. The Linux Distros are feature-packed alternatives just like Windows but with better UIs. Also, if you have never considered them now is the time as they are Free to try and not pricey as Mac devices. But since there are too many alternatives available online, we have made it easier for our readers.
The guide below offers Best Linux Distro for Windows users in 2022. These are perfect fits for users who have already tried Linux. But if you are a newbie you don't need to worry as the options for the easiest Linux distros for Windows users are user-friendly and simple to set up.
Best Linux Distro for Windows Users
Here we have listed the top 5 and easiest Linux Distro for Windows users. Read the features, pros, and cons of each to make the right decision.
1. Chrome OS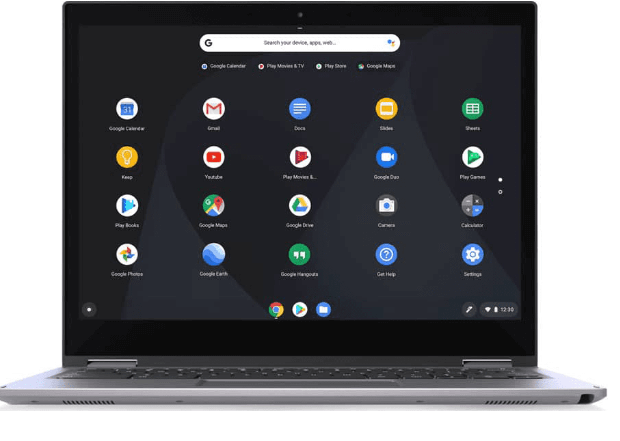 One of the most convenient and best Linux distro for Windows is Chrome OS. If all your work is on the Web such as Docs, Mint, Gmail, etc then this is a breeze for you. The Operating system behind the Chromebooks has Gentoo Linux as its base. Being an expert only OS you don't need to learn anything about it.
With Universal accessibility i.e with Windows, Mac, or other Google devices it's a treat for users coming from different sections. Not only this, but Chrome OS also offers some notable features that make it Best Linux distribution for Windows, Mac, or other users.
Features:
Fast and modern experience from any part of the world.
Easy management and quick deployment
Make the maximum use of your hardware
Prevents data loss as the security is proactive.
How does Chrome OS work? 
Step 1: Create a bootable USB drive with ChromeOS flex to check before installing it on your system.
Step 2: Install ChromeOS flex on your Windows or Mac device to replace the existing operating system.
Step 3: Deploy it on your device or other devices in your organization through the USB.
Pros
Easy and Free to use
Compatibility with both Windows and Mac devices.
Separate from Chromebooks
Cons
Does not offer any support for Overclocking of GPUs & CPUs.
Also Read: Best Ecommerce Website Builder
---
2. MX Linux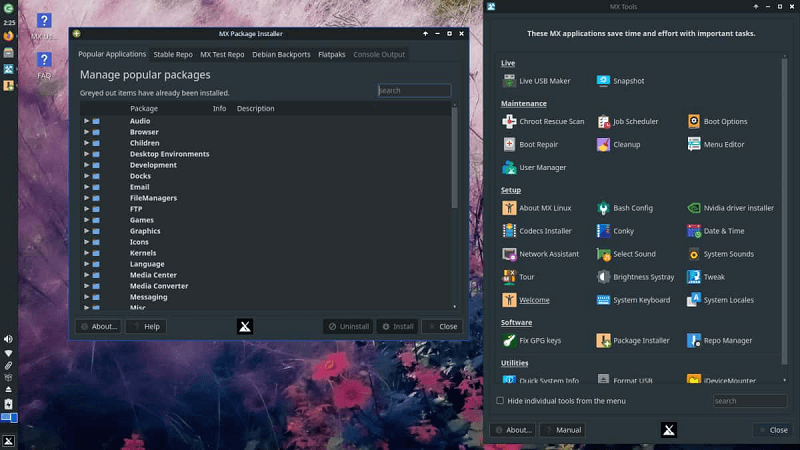 Another best Linux Distro is MS Linux. The cooperative venture of the two communities antiX & MX Linux. The OS is designed to offer high performance and stability. The Forum is user-friendly and offers complete support via documentation, videos, etc. The Graphical tools are capable of performing multiple tasks. Moreover, the USB or Snapshot tools have capabilities of portability & remastering.
Features:
Beginner friendly interface
Compatibility with old version devices
For Individual use, it's free whereas the commercial license can be purchased.
Pros
Support older version systems.
Contact information for the dev team to report errors or issues.
Great choice even for Beginners.
Cons
Not a good choice for Ubuntu PPAs users.
No option for Dual boot for Windows 8 or later version devices.
---
3. Linux Mint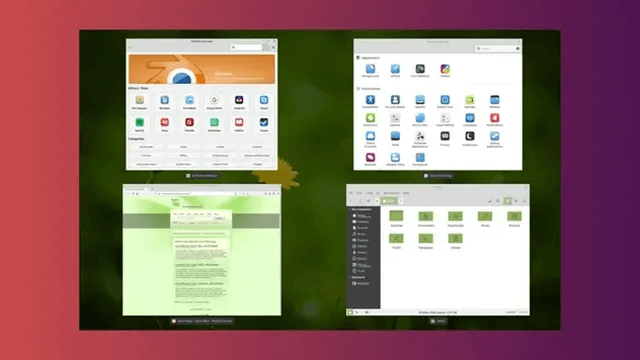 Another best Linux Distro is Linux Mint. Unlike Chrome OS, it works on Cinnamon which is similar to Windows 7.  Moreover, it also has the Icon Menu & Pointers which Windows users are aware of. This makes it a comfortable fit and is designed to work with out-of-the-box features. Also, it is fully equipped with basic applications required by the users.
Features:
Graphic designing with drawing, editing, and blending with Gimp.
Enjoy movies, TV, music, podcasts, or Radio online.
Over 7800 games can be accessed via Steam.
Fast and easy to use.
Pros
Free and open source
Interface similar to Windows which makes it user friendly
No data collection.
Cons
Incompatible with some games or applications.
Proprietary drivers are not included.
Also Read: Top Web Development Companies
---
4. Ubuntu
The next name on this list of best Linux distros for Windows is Ubuntu. This is an amazing operating system that allows you to execute different tasks, just like any other OS. However, what makes it different and better than most operating systems is the privacy and security features offered to the user. Professionals, offices, banks, and other institutions and individuals use Ubuntu-based devices to retain privacy and security on their premises and operations.
Features:
Advanced interface
Quite secure
For both professionals and institutions
Suitable for desktops as well as servers
Pros
Fewer system crashes and errors
Open-source operating system
Free to install and operate
Cons
Quite advanced and may not be suitable for beginners
Limited apps and functionalities
---
5. Zorin OS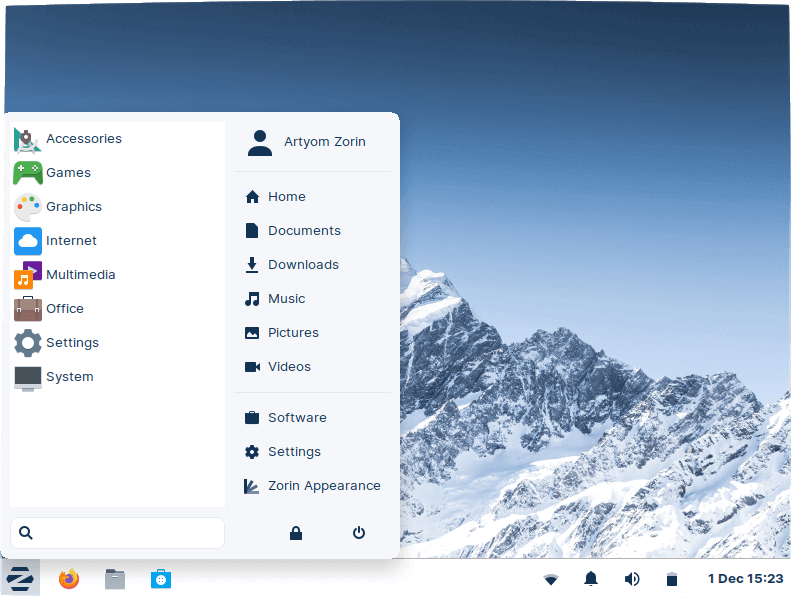 Zorin OS is yet another best Linux Distros, especially for beginners that you can try. Based on Ubuntu, Zorin's only forte is to help users who want to move from macOS or Microsoft Windows to Linux. It comes in 4 different versions i.e., Lite, Core, Education, and Ultimate. Talking about the Core version, then it really offers everything one needs, while the Lite edition provides an older system with an all-new lease. Education lives upon its name, it comes with a variety of education apps pre-loaded.
Features: 
Comes in 4 different editions.
This Linux Distros comes with built-in Documentation that is designed to quickly move from Microsoft Windows to Linux with ease.
Easy to use and lightweight Linux Distros.
Pros
The free version is available however for enhanced features switch to the Paid version.
No need to have any coding experience
Compatible with Windows & Mac devices
Looks and feels similar to Windows
Cons
Isn't compatible with all macOS or Windows applications.
Can't work with older version devices.
Also Read: Top Mobile App Development Companies
---
Closing Lines Best Linux Distro for Windows Users in 2023
Hopefully, the above guide did the needful for you to find the best Linux Distro for Windows users. Download the Distro and use it on your device to have the best experience. All the alternatives mentioned in the list are entirely safe to use.
If you have any more questions or suggestions, do let us know in the comment section. Also, for more technology guides and write-ups subscribe to our Blog. Follow us on our Facebook, Twitter, Instagram, and Pinterest handle to never miss out on any technical updates.
Akshara is an Engineer turned Technical Writer. She is a tech reader who aims to deliver the best of her knowledge to the readers without complicating it. If not writing you can find her in the kitchen, because no place serves the good tea.
Subscribe to Our
Newsletter

and stay informed

Keep yourself updated with the latest technology and trends with TechPout.
Related Posts