7 Best Driver Easy Alternatives to Update Windows Driver In 2020
Published Date :
Jul 04, 2020

Gamers and heavy computer users often do not want to face the troubles that crop up due to old drivers. Updating drivers manually can seem like an impossible task at times. Thus, driver updater tools are invaluable alternatives that can help you effectively and easily update your drivers, when compared to the manual process.  
Driver Easy is the most preferred suggestion whenever you opt to search for a driver updater tool on the internet. However, due to several drawbacks of the Driver Easy tool, it is not always the most appropriate answer to your problems. Thus, comes the Driver Easy alternatives, that are more competent and efficient in updating your Windows driver. 
If you are wondering what problems you may face with Driver Easy, that you may need a better tool, then let us jot down some of the common troubles you can face with this app. 
Problems Faced with Driver Easy Tool:
Some of the commonest problems faced with Driver Easy tool are the following:
The free version of Driver Easy is full of ads. 

Downloading speed is extremely less. 

One click update is not available with the free version. 

You have to do a manual update of drivers with Driver Easy. 

 With Driver Easy bulk updates is not at all a possibility. 
Don't you think these problems can again make your life miserable? We think they can confuse you more, and thus we offer a comprehensive list of some of the best driver updater software that are better than Driver Easy in many ways.
---
Top 7 Best Driver Easy Alternatives In 2020:
To help you pick the best driver software, we have enlisted some of the most popular Driver Easy alternatives below.
1. ITL Driver Updater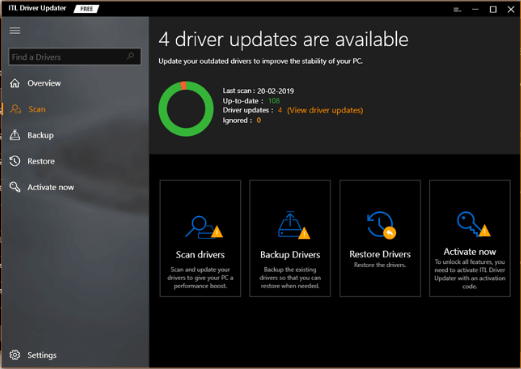 ITL Driver Updater Tool is one of the best Driver Easy alternatives in the market. It can boost the performance of your computer immensely. ITL Driver Updater Tool has cleared Microsoft's WHQL testing process.  
Key Features of ITL Driver Updater: 
This tool is extremely user-friendly and supports bulk downloads.  

It can auto detect the outdated drivers and is just a click away from updating the drivers. 

It can rectify and heal damaged and broken device drivers. 

It can save your time that you would have spent searching the various manufacturer's websites. 

The support system is amazing and works round the clock to facilitate you. 

It creates a suitable backup for your files.
---
2. Bit Driver Updater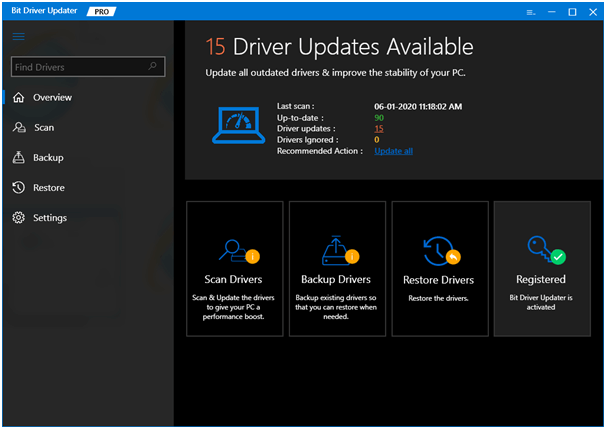 Bit Driver Updater Tool is another great Driver Easy alternative that can help you update the outdated drivers easily. The Bit Driver Updater tool can improve the performance, stability and security of your computer. 
Key Features of Bit Driver Updater: 
It can improvise your Windows performance and your system's hardware impressively. 

It provides you 24/7 support and saves your time to a great extent.  

It always scans your system completely for corrugated, out-of-date, damaged, and misplaced drivers. 

It would create a safe and reliable back up of your files before updating the drivers. 

It is also just a one-click away from updating your machine. 

---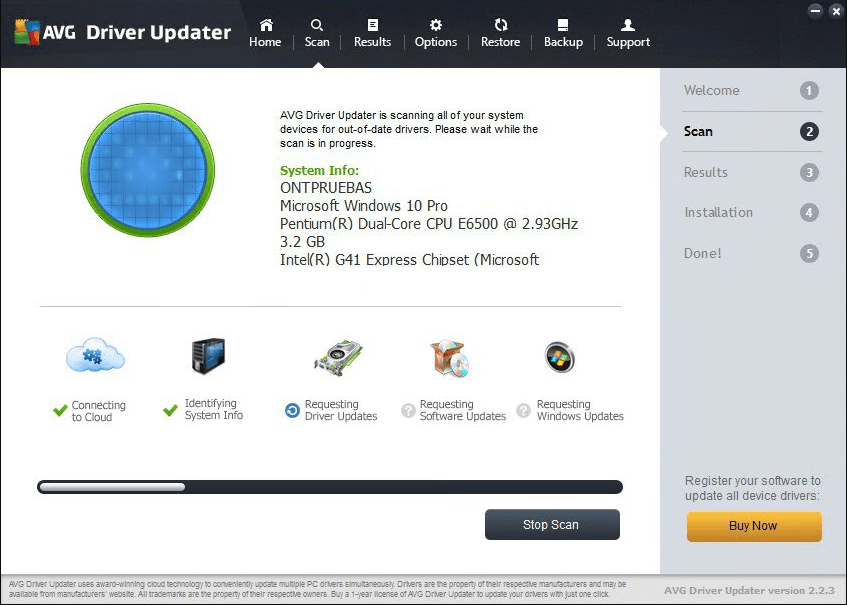 AVG Driver Updater is a program like Driver Easy. It is quite a famous name in the fields of anti-virus however, their driver updater tool is also one of its kind.
Read Also: Best Free Alternatives to Avast Driver Updater
Key Features of AVG Driver Updater:
It can scan approximately 127,000 drivers. 

You get rid of freezing problems, frequent crashes and connectivity issues by using this app. 

It analyses your PC and gets you the most compatible drivers. 

It can fix the connectivity and server issues in your system. 

The app can speed up your games by incorporating and downloading the latest graphic drivers.
---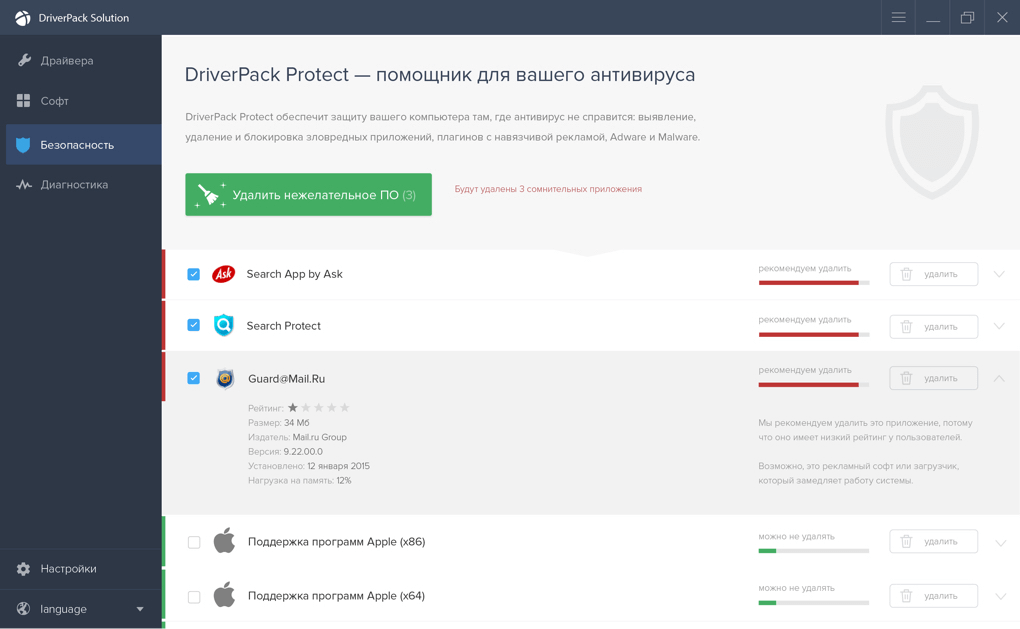 This app is a free updater tool. Driver Pack solution can find the right drivers for you in just a few clicks. Driver pack solution is completely free and extremely safe. However, this tool stands out since there are some features in it that make it an effective Driver Easy alternative.  
Key Features of Driver Pack: 
It rightfully cooperates with the antivirus manufacturers and enables enhanced protection in your computers. 

It has the largest driver database in the world. 

It is a mobile app and can be launched into the system by either using a hard drive or a flash drive. 

You can directly begin the diagnostic procedure and the overview would be exhibited in a short time period. 

It can always enlist all the drivers present in your system, even the ones that do not need to be updated.
---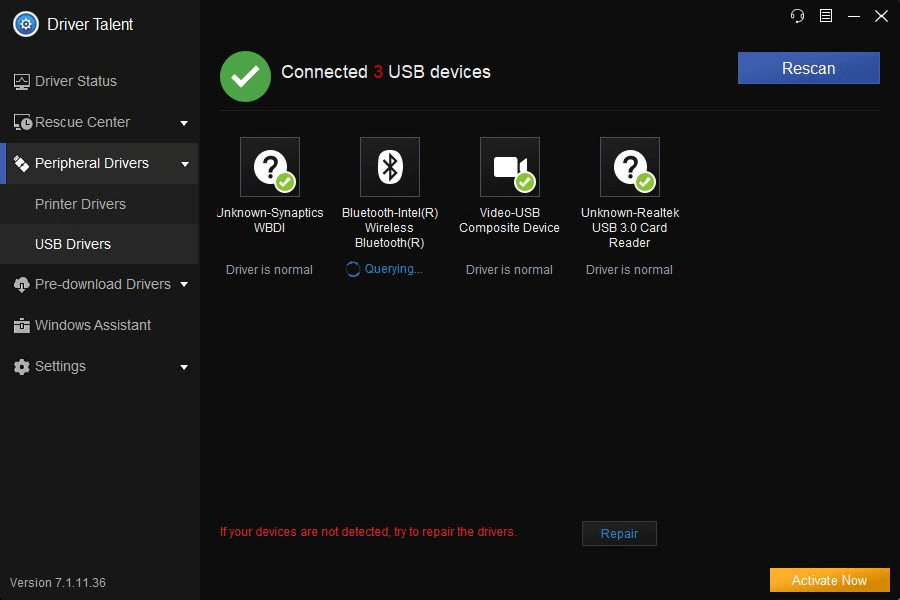 Driver talent is one of the best Driver Easy alternatives. It is an extremely easy to use tool and installs very quickly. It ensures high download speed. They can backup data between updates and installations.
Key features of Driver Talent: 
Misbehaviour of peripheral devices can be rectified using the peripheral driver's tab of Driver Talent. 

Bandwidth can be preserved by adjusting the maximum download speed using this device. 

You can counter check the driver's version number, and release date to ensure that you are updating a genuine version.
---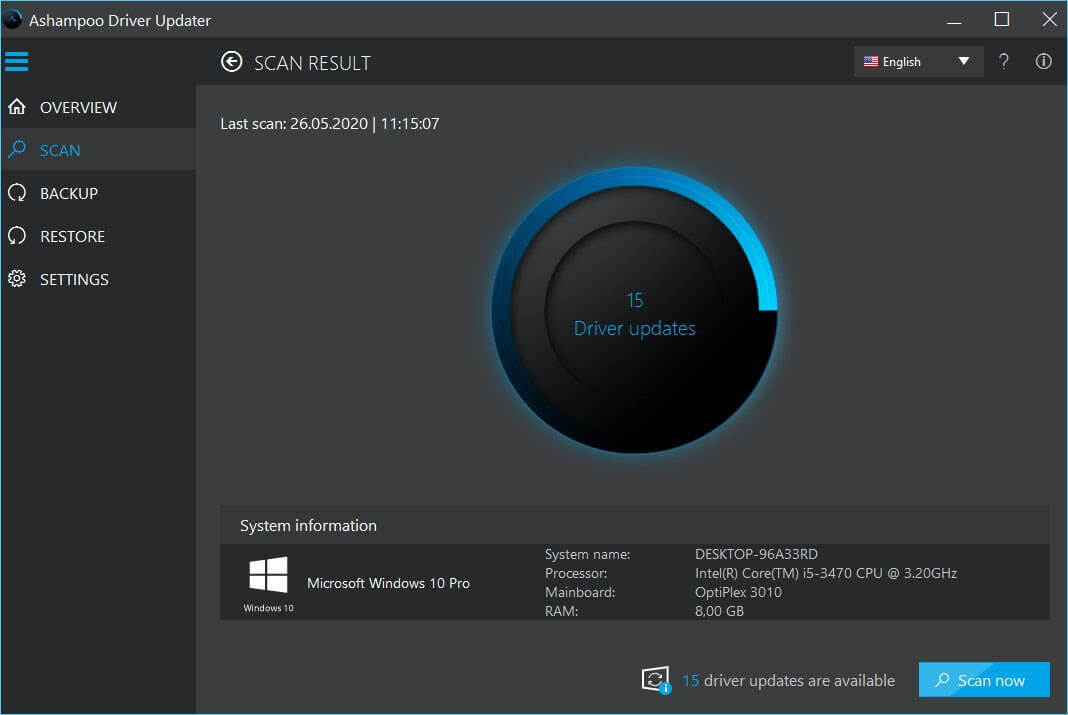 This is one of the best free Driver Easy alternatives. It can detect damaged and outdated drivers and it can install the latest version of all the drivers as and when necessary.
Read More: How To Update Device Drivers on Windows 10
Key Features of Ashampoo Driver Updater:
It can filter out those drivers that are not WHQL certified within your system.  

They can detect all the outdated hardware and software available in your system.

It allows you schedule scans as per your convenience.
---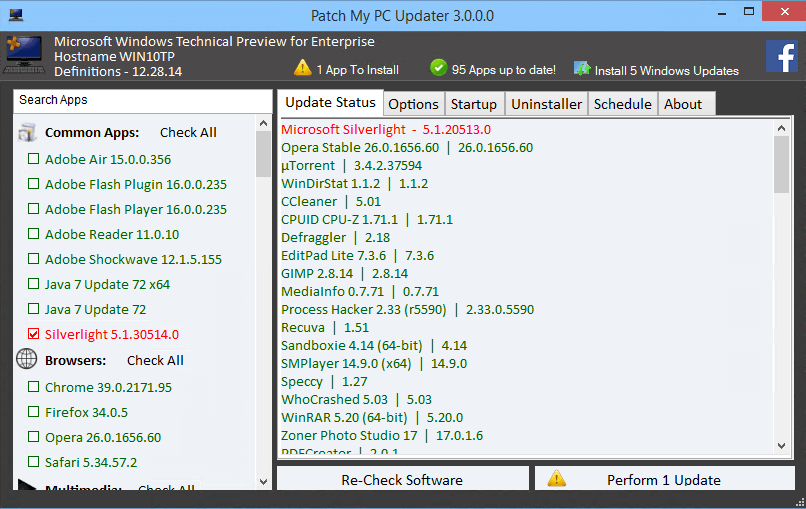 Patch My PC Home Updater is one of the standard Driver Easy alternatives in the market. It can automatically update and install the outmoded tools. It would function like a flash drive when it has to search for those drivers that need to be updated for a new operating system and would keep those updated drivers in a customized location.  
It has a different color code for different situations that come up- outdated programs appear in red, programs that need to be updated appear in green and uninstalled programs appear in black in your system. 
Key Features of Patch My PC Home Updater: 
The program is a mobile variety and is only 1.5 MB in size. 

It can quickly uninstall multiple programs. 

It has a free, simple and user-friendly interface. 

The program provides an option for updating either 32-bit or 64-bit apps on 64-bit Windows.
---
Bottom Line: What's the Best Driver Easy Alternative?
The above discussed apps are some of the best Driver Easy alternatives and they can help you keep your Windows drivers up-to-date, always. These programs are also capable of enhancing the performance and speed of the system. 
If you are still confused as to which of these apps could be better for you, we would suggest ITL Driver Updater or the Bit Driver Updater tool since these have more benefits and user-friendly features in comparison to the cons.  
Further discussions can be routed to the comment box below and we would be happy to address them.
Snigdha is a technical content writer with expertise in the field of science & technology. Though she has a very diverse academic and professional profile yet she finds writing to be a creative form that she was unable to explore so far. When not writing, she can be found indulging in other forms of creativity like painting or travelling.
Subscribe to Our
Newsletter

and stay informed

Keep yourself updated with the latest technology and trends with TechPout.
Related Posts